Have you ever thought of repainting your kitchen or bathroom tiles? When I found this tile painting video tutorial by Do It On A Dime on YouTube, I immediately thought of my friend, who had just bought a new house. I called her right away and told her we needed to use this method on her outdated Eighties kitchen tile. My friend got so excited when I sent her this amazing video tutorial, and she went to Home Depot right away to gather her materials for this tile painting transformation. This tile painting idea is so quick and easy and there were only a few steps involved in the whole process. We used Annie Sloan chalk paint, which is pre-made chalk paint, but you can also make your own chalk paint by adding plaster of Paris to ordinary flat wall paint. This chalk paint recipe works really well and I have used it many times without any problems.
Materials For Tile Painting:
Annie Sloan Chalk Paint
An electric sander
A paint roller
A paintbrush
Epoxy paint undercoat
Directions:
In this tile painting video tutorial by Do It On A Dime on YouTube, you will learn this easy three-step method to paint your kitchen tiles. You start by sanding the entire area you wish to paint.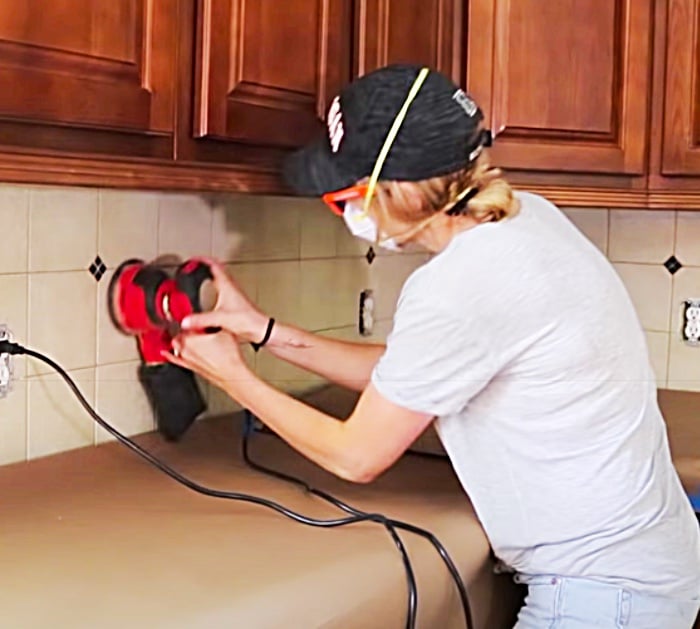 The results are so phenomenal!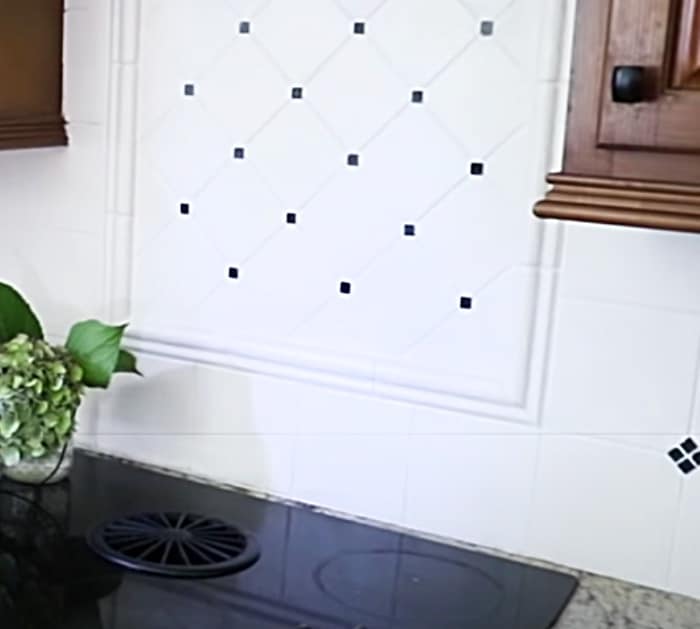 I just love this tile painting method, the results are so bright and cheerful.
How To Paint Tile With Chalk Paint