This Thanksgiving, why not decorate with these luxurious looking but super easy to make sock pumpkins? When it comes to fall decor, easy is always my favorite way to go since there is also cooking and shopping to do, plus lots of parties to go to. I do love my crafting, but if it can be a time-saving project like this one that looks good but only takes minutes to make, sign me up.
These pumpkins look cute on the table mixed in with candlesticks and other decor. Make them in a few jewel-tone velvets for a rich look. All you need to make these are:
Supplies:
tube socks
velvet fabric
cotton batting or stuffing
glue gun
sticks (for the stems)
You simply cut the end off the sock, roll, stuff and wrap and tuck the velvet fabric as shown. Glue a stick on the top of the pumpkin with your hot glue gun. Watch the video to see how it is done.
This project is so simple, even my kids were allowed to get involved in the helping part. There is very little mess, no artistic talent required here. Also loving the fact that this Thanksgiving decor item is not breakable, therefore much more likely to survive until next year. If you have kids or grandkids, these pumpkins should even be safe for their little hands. If my boys decide these are footballs, then probably not… We shall see.
Having these pumpkins done in a hour sure has freed up my time to start shopping early for the holidays. I just love mine. Learn how to make some for yourself.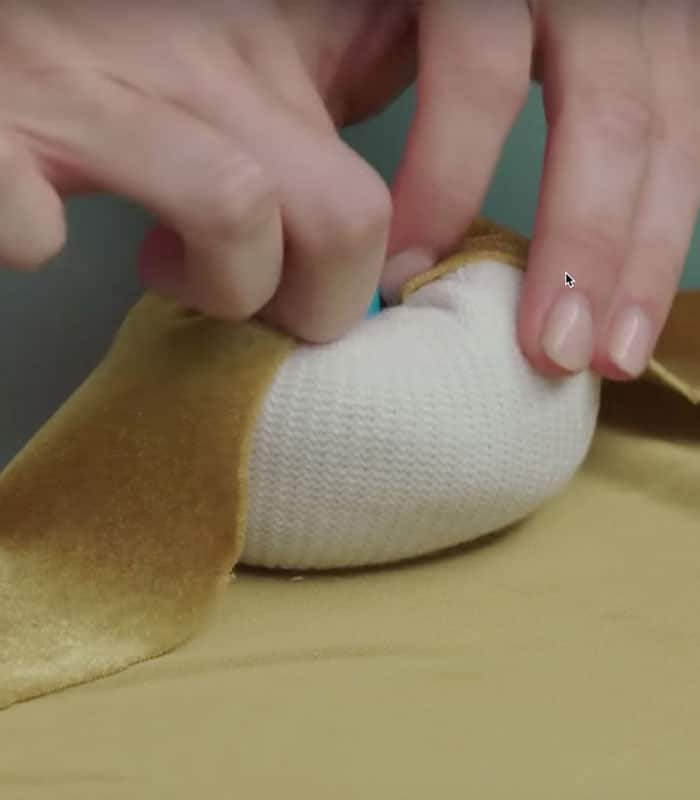 DIY Velvet Sock Pumpkins