Here is a beautifully majestic project that is impressive to behold, even if you don't need to make one for yourself just yet. Many green faux plants went into the making of this awesome DIY epoxy resin chest of drawers by Positive Couple on YouTube, which makes this project so gorgeous! The chest of drawers also works as a Television stand. It is so awesome the way this clever man on Youtube made the entire resin chest of drawers was poured into the plywood layered base to make an illuminated work of art. When I watched to see how they made it, I was mesmerized. Not sure how on earth this idea was born, but the creative effect is really nice with a spectacular array of plants all over the chest of drawers. This is certainly something I would love to have in my home. The chest is an epoxy resin chest in the family of epoxy wooden tables you may have seen on Instagram or Pinterest but it has a real twist here there are so many lush green stems and natural stones instead of your regular alcohol colored run of the mill dirty pour epoxy we have seen in many places.
In this wonderful video tutorial by Positive Couple on Youtube, you will see this amazing chest of drawers being made from start to finish. The team at Positive Couple meticulously glues all these faux plants to the chest before the big pour, it's so exciting to watch.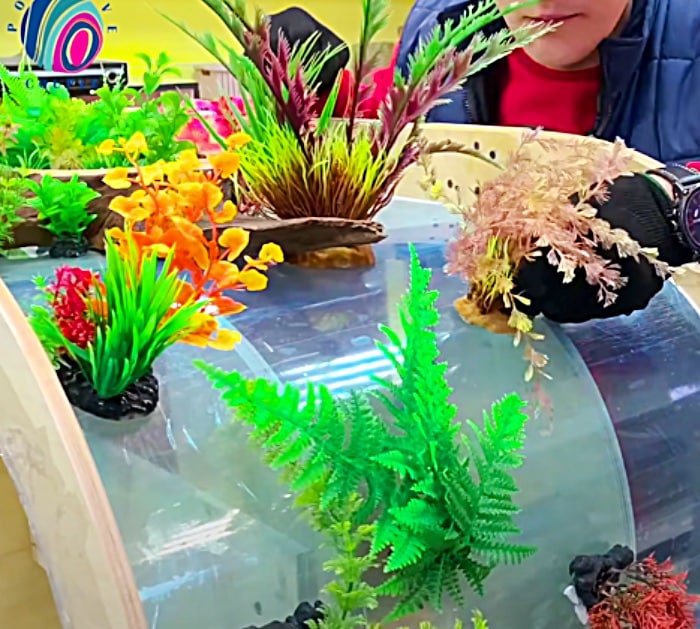 Then you will see the finished product in all its majestic splendor.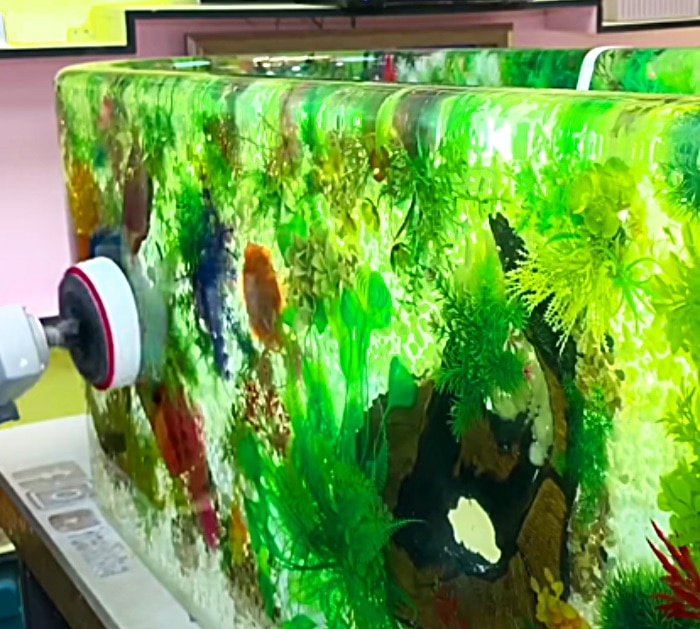 This chest of drawers is so amazing, I just love it!
How To Make An Epoxy Resin Chest Of Drawers