This rustic headboard is so awesome and it only costs twenty dollars to make. I came across this wonderful rustic farmhouse headboard idea by The Rehab Life on Youtube and I knew I had to make it immediately. I am gradually transitioning to the shabby chic farmhouse style and this project really suits all my needs. It is everything my new bedroom needs and the price point is beyond perfect. I got all my wood for this headboard project at Home Depot and a helpful staff member cut all the wood I needed before I left the store, so that saved me a big step in the making of this fabulous headboard.
Materials:
Miter saw
A Drill and impact driver
A tape measure
Safety Goggles
Ear protection
A mask
Screws
Sanding blocks
Stain (Minwax is a good choice)
Directions:
This wonderful video tutorial by The rehab Life on Youtube shows us how to make this farmhouse rustic style headboard for under twenty dollars. You start by simply nailing your boards together as shown in the video tutorial.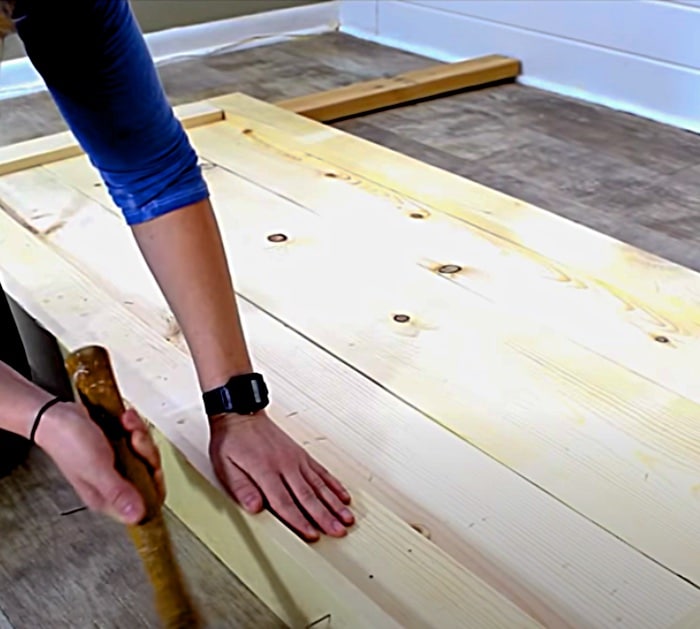 Then, you will sand and stain the wood on the headboard in whatever color you choose. You could use chalk paint on this headboard design to create a more feminine look. Here is a link to a wonderful chalk paint recipe.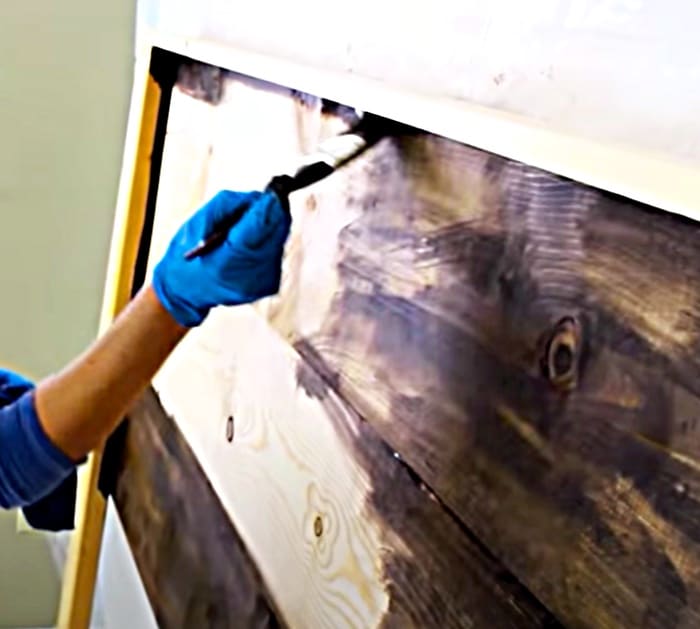 This headboard is more gorgeous in person than you can ever imagine. I am so glad I decided to make this farmhouse headboard idea. My husband loves it too and is very proud of me for making it.
How To Make A $20 Rustic Headboard