Instead of going out for a swim or you just simply want to freshen up, you might want to consider placing a tank pool in your yard! If you already have one, then try building a pretty deck around it for you and your family to hang out. Learn how through this video tutorial by Maker Gray on YouTube.
Materials:
Deck blocks
Treated 4 by 4 posts
Treated 2 by 6 boards
Clamps
Galvanized joist hangers
Timber lock screws
Drill
Level bar
Pencil
Tape measure
Deck boards
Directions:
Step 1
Place the deck blocks around your tank pool, these will be the base and support of your deck. You should also make sure that the blocks are installed evenly using a level bar. Cover your tank pool before you start working around it so that there is less for you to clean. Next, cut some treated 4 by 4 posts, then set them vertically on each deck block, it's okay if they're longer than needed, just cut them to their final height later. Using some strong timber lock screws, secure the posts to a board attach in between each pair of posts.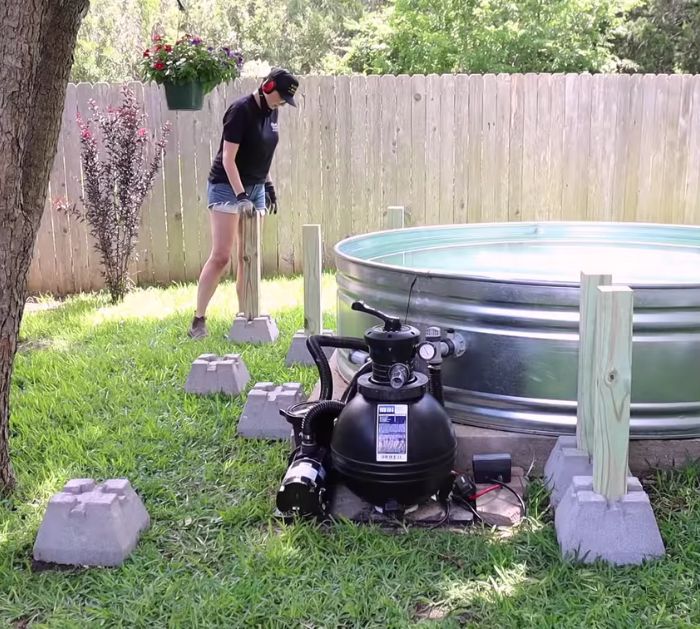 Step 2
For the rest of the framing, use 2 by 6 boards. Measure how high you want to set the decks, then place the clamps on the mark as a guide, and attach the board. Continue this process to build the rest of the rims in between each post. Measure the gap between each joist, then install the joist hangers, and add boards between the joists. Lastly, for the decking, pre-drill the first decking piece, then measure the curve of the pool's rim and cut it according to the shape. Continue building the rest of the deck following the shape of the pool, then create a stair tread at the side of your pool. For more detailed instructions visit her website by clicking the link here.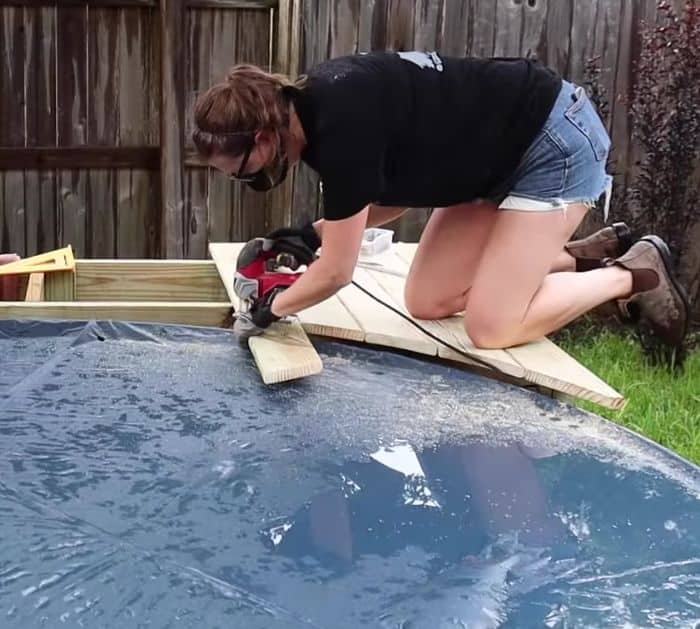 *All these images are credited to Maker Gray via YouTube. Give their channel a visit and subscribe for more!
How To Build A DIY Pool Deck