6. Rosemary & Garlic Grilled Potato Wedges with Sea Salt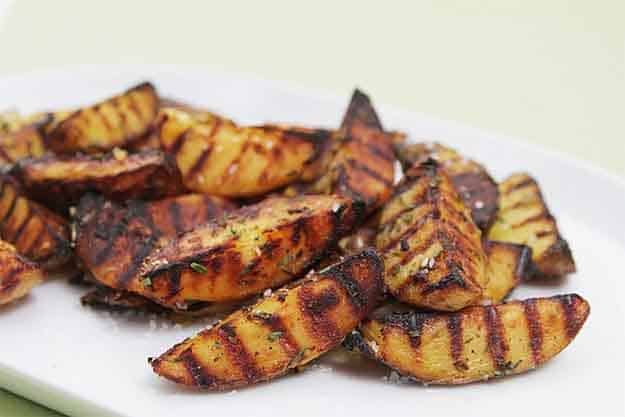 When you think of grilled vegetables, potatoes may not come to mind. This potato wedge recipe will change your mind (and maybe even your world).
7. Grilled Shrimp & Peaches on Crostini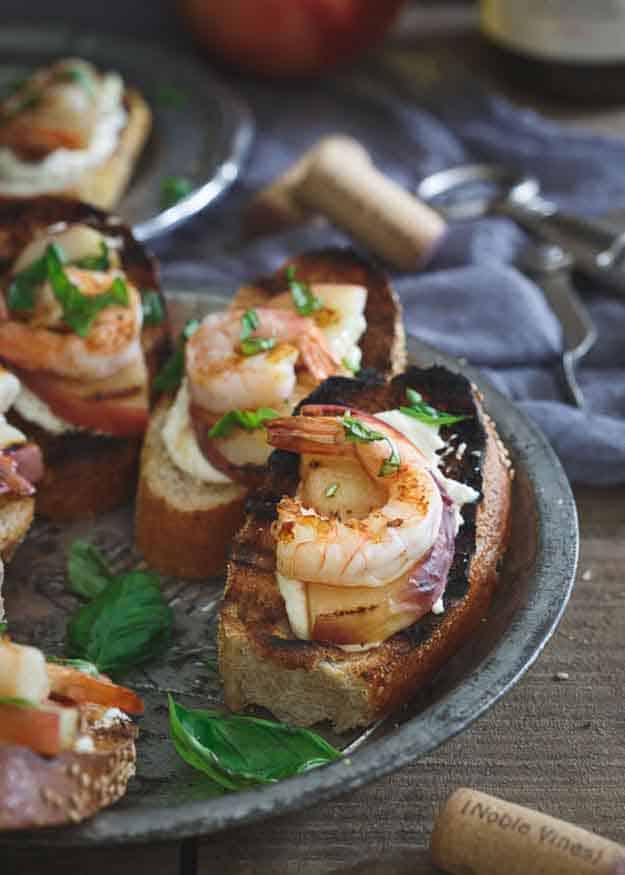 These grilled shrimp are perfectly delicious on their own, but mounted atop crusty bread and grilled peaches they are culinary masterpieces.
8. Grilled Peas in the Pod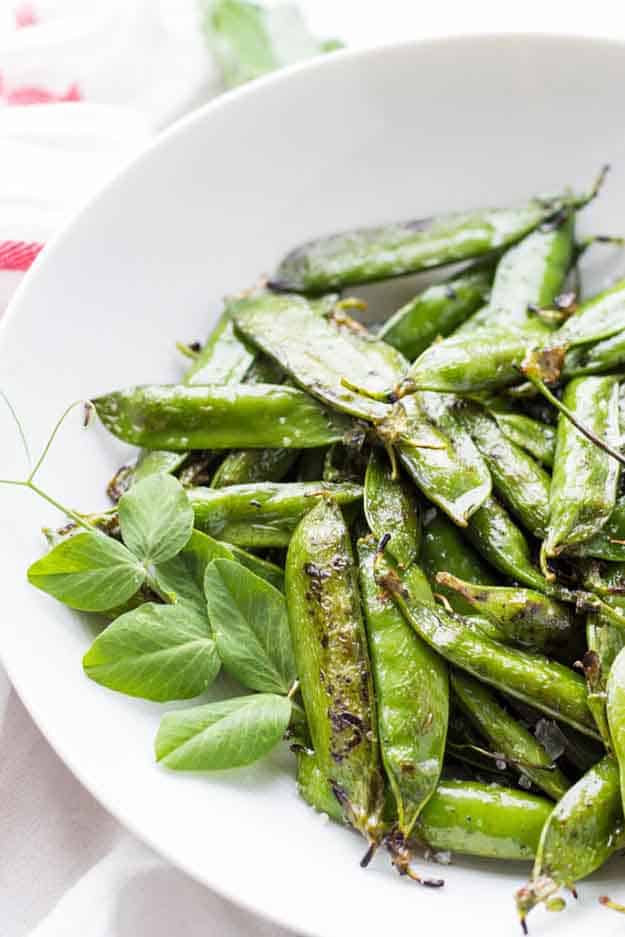 I had never had grilled peas before this summer, but once I tried them they quickly became one of my favorite grilled veggies. This healthy recipe is an easy side dish you can throw together in minutes.
9. Grilled Grits Patties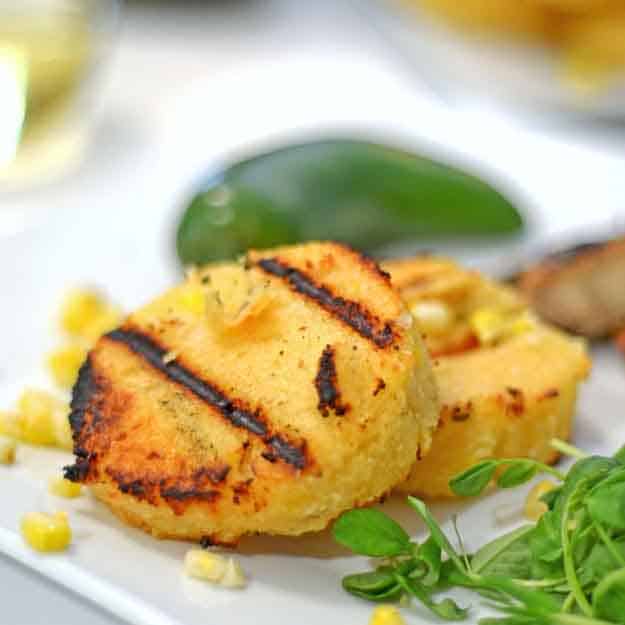 If you're looking for a unique side dish recipe or something to soak up all that grilled goodness that isn't your typical slice of bread, this grilling recipe is the one for you.
10. Grilled Romaine & Corn Salad with Champagne Vinaigrette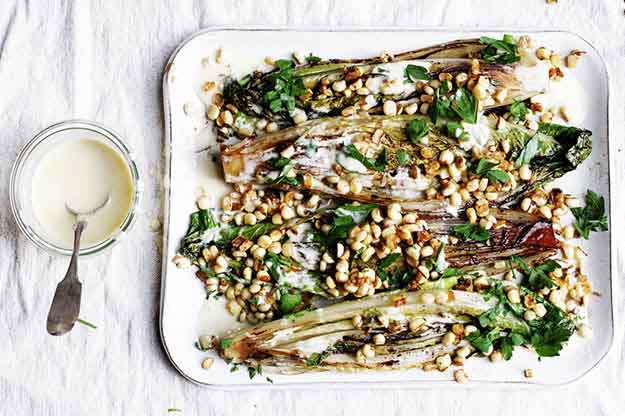 Grilled romaine is easily one of my favorite salad bases ever. Add grilled corn in the mix, and there you have the picture of contentment on a plate.