Elevate your space with these velvet cushions from RNS crafts on Youtube! It's super quick and easy to make with simple materials already in your house. These cushions will totally make your living room or bedroom chic and cozy! Plus, it's the perfect personalized present to give to your family or friends. Learn the step-by-step instructions by watching the video below.
Materials:
velvet fabric
tape measure
scissors
2 buttons
cotton fiber (to fill the cushion)
thread and needle
Directions:
Step 1
First, measure your velvet fabric into 35″ x 16″. Next, fold it in half and sew the long edge close, then make a running stitch to the short edge, pull it, then lock it. After this, fill the fabric with some cotton fiber. Once you've filled it, make a running stitch to the edges, then pull the thread to close and lock it.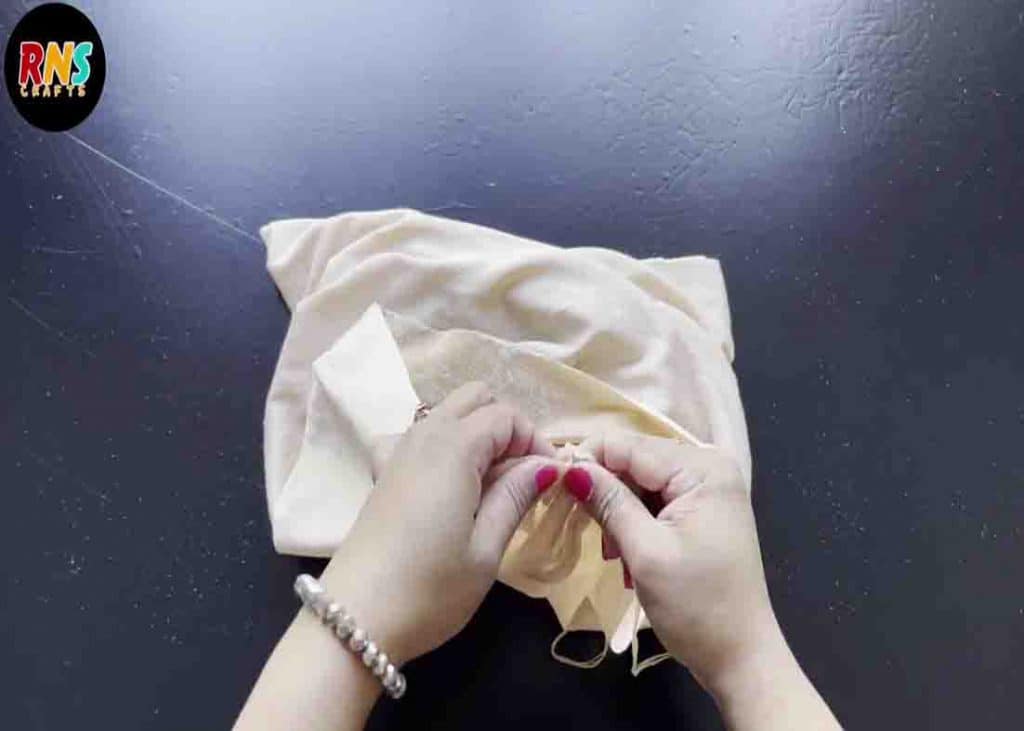 Step 2
Now, run the needle through the center multiple times, making sure you're pulling it tight to shape the cushion. After this, tie the thread to secure it. Repeat this two to three times. Now, attach the buttons on the center, both sides, using hot glue. Your velvet cushion is now finished.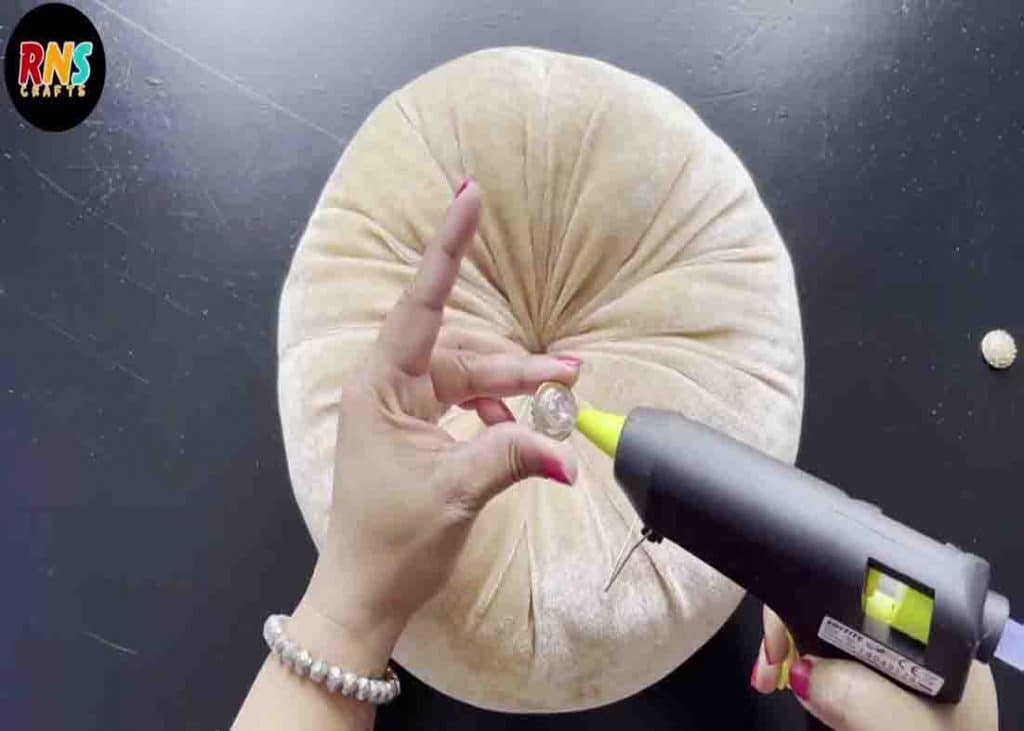 Easy DIY Round Velvet Cushion Tutorial