Looking for some cool DIY projects for men? Check out these crafty ideas we found for manly home decor, awesome gear, and even some fun fashion for guys to make when they are feeling crafty. Complete with step by step instructions and cool photo tutorials, look no further for your next weekend project idea. From totes for tools to ultra cool seating to the most awesome homemade candles ever, we found tons of cool do it yourself ideas men love. Perfect DIY gift ideas for boyfriends and husbands, too, if you ladies want to try these out. (Actually, most of these DIY crafts ideas for men are great fun for anyone to make. Because sometimes our men are the most difficult people to shop for, even though they are some of the most special people around. Why not make something for your man this year instead of looking around in stores for hours and coming up empty-handed? The man in your life is sure to appreciate something you made for him more than anything you could buy, anyway. Check out these cool step by step tutorials for quick and easy gifts on a budget and arts and crafts ideas your man will cherish forever. From toolboxes to bacon candles, you are sure to find something both you and your father will love. Whether you are looking for some awesome gifts for your Dad, Husband, Boyfriend, or Son or perhaps just something you can make to show him how much you love him, these manly crafts are sure to please.
Cool Crafts for Men
1. How to Make a Wooden Tool Carrier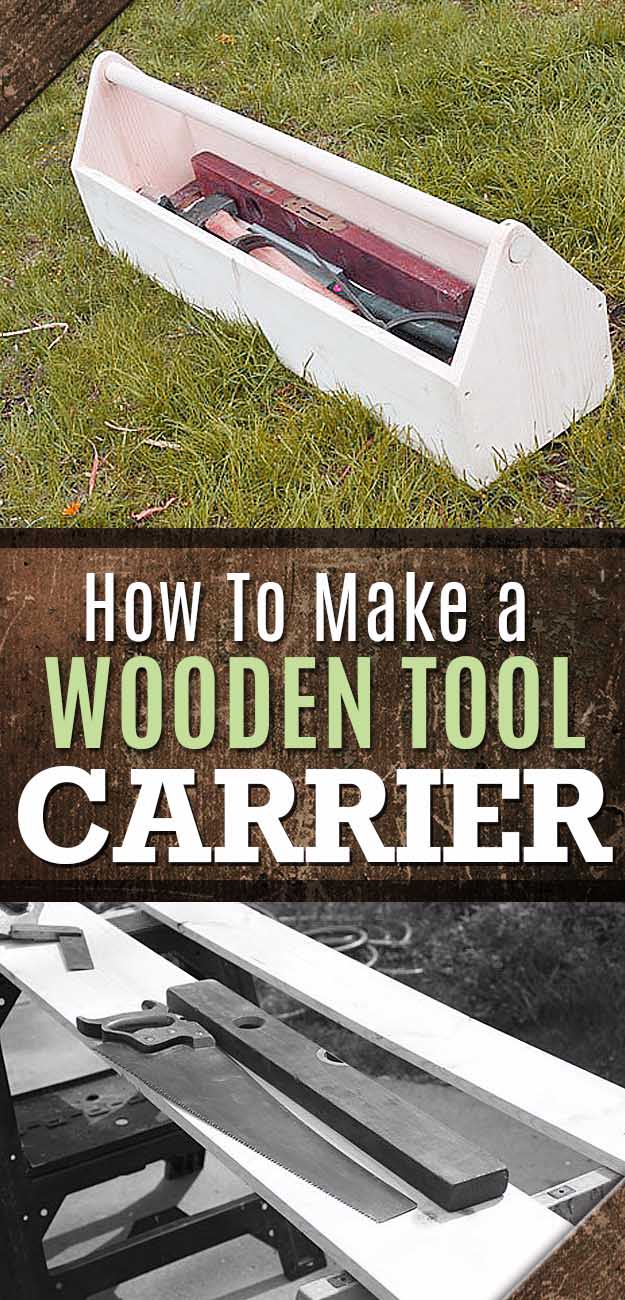 My man loves to fix things around the house, and he has a gigantic toolbox in the garage to do every kind of DIY building project imaginable, but he doesn't like going back and forth to fetch what he needs for smaller projects. So if you need to carry a few tools around, a DIY open-top toolbox is great, especially if you are a visual person and need to see things for them to exist. Plumbers love these boxes, as pipe wrenches are long and awkward to carry. I just laid out a few tools I knew I wanted to carry in this box and made up a plan. I wanted to build something that would carry a saw or two, a level, a few chisels, and a what-have-you or two. The size of your box is your call; I made mine long enough to hold lengthier tools. The method is the same, irrespective of the length of your toolbox. For cool crafts for men, this is one of my top pick of things to make for him.
2. DIY Bacon Candles

Yummy, yummy, yummy! What man doesn't love the smell of bacon? If you love it too, this is absolutely the most awesome idea ever! Learn how to make homemade bacon candles to scent your home with bacon all day long. This nifty trick also makes great use of leftover bacon grease, which I had always wondered what to do with. Excellent crafting tutorial for men, this one is just fun and cool. Have fun this weekend making bacon candles, which also make awesome DIY Christmas gift ideas for a man who has everything.
3. How to Make a Knife from an Old Saw Blade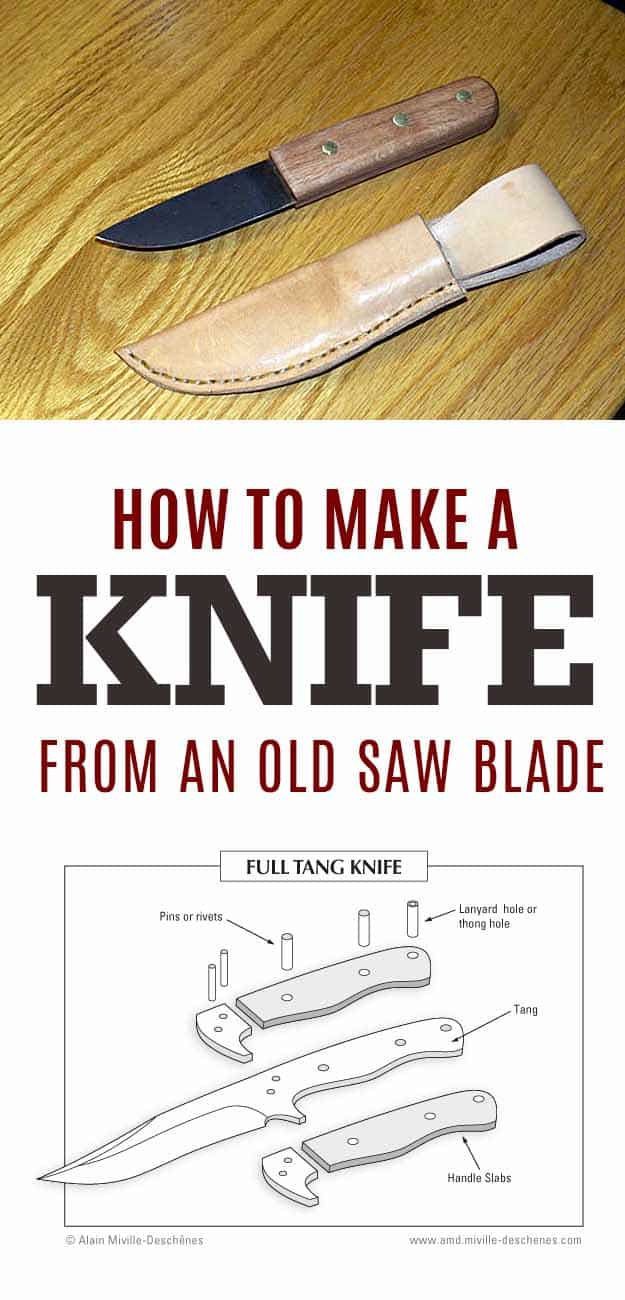 This handmade DIY knife is so cool! Now think about this… Old saw blades are almost always made from high-quality steel. You can find them in abundance at swap meets, garage sales, rummage sales, etc. The biggest advantage of using an old saw is the lack of metallurgy you need to do. The blade is already the right hardness for holding an edge, so you don't need to treat the steel to make it a good knife. However, blanks cut from the saw are sometimes a little too flexible, but you can work around (or with) it. A neat homemade birthday gift idea for Dad or any guy in your life or a craft for men to make as a weekend project idea.
4. Paracord Chair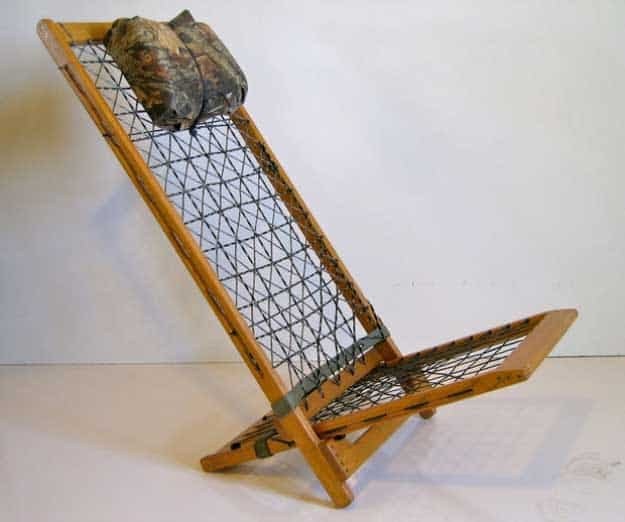 This DIY paracord chair project is really simple, as it involves two intersecting wooden rectangles that have a seat and back made from woven paracord. I hope that anyone attempting this project has basic woodworking skills and is familiar with power tools, so this isn't like a woodshop class. It is a flexible idea that can be modified rather than absolute plans, but you can experiment and play with this DIY paracord chair but don't get locked into a rigid perspective that there's only one way to do it. The pictures are pretty much self-explanatory, with last pic showing the two frames nested together. One of my favorite DIY camping ideas ever, guys can use these at camp or in the backyard at home, also a super addition for man cave decor and furniture.
5. Craft Your Own DIY Camera Strap from a Belt, Shirt, and Boot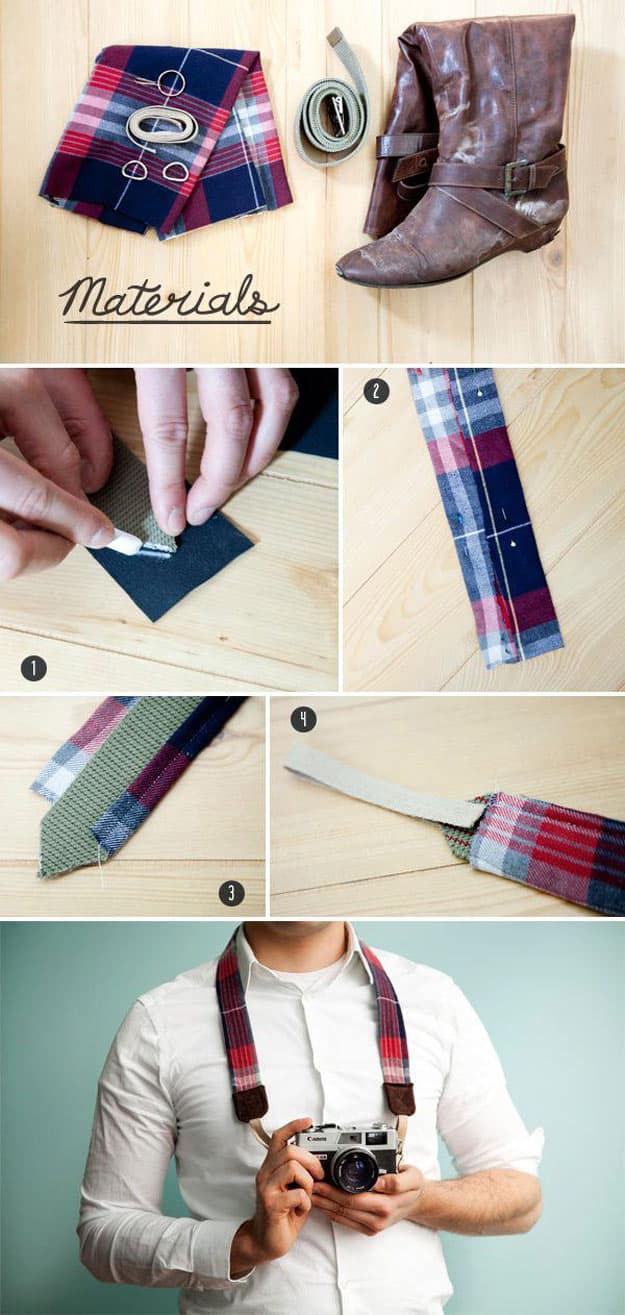 I took photography in college and a professor once told my class that the mark of a pro was a non-standard strap — boasting the brand and model of your camera was far too bold for his under-the-radar approach. I prefer style over subtlety when it comes to our accessories! That's why we developed a fun and budget-friendly way to create custom camera straps from a few thrifted belts, an old boot, and some simple supplies from the craft store. I'm snappier with a camera than I am with a sewing machine, and this project only took a bit more than an hour to complete. So the next time your shoot is shuttered by rain or snow, focus on fashioning a picturesque neck or wristlet-style camera strap! When it comes to cool DIY gifts for men, this camera strap is a super creative and thoughtful present to give him.
6. How To Make Cornhole Boards


Looking to learn how to make cornhole boards for a cool DIY board game idea? We think making your own DIY cornhole board is a fabulous game idea, since the game is easy to play, and a great game for families and get-togethers. Cornhole is can be played by all ages, and the game itself is pretty portable, so you can take it pretty much anywhere. If you can throw a small corn bag 30 feet and at least kind of aim in the right direction, you can play cornhole. The game can be played indoors or out, and requires little in terms of special equipment to build or to play. All you need is wood, some basic woodworking tools, and supplies, and some beanbags to use to play the game. You can also make DIY cornhole bean bags to go with your game board, and we will show you how to make those, too.
7. Beer Bottle Torches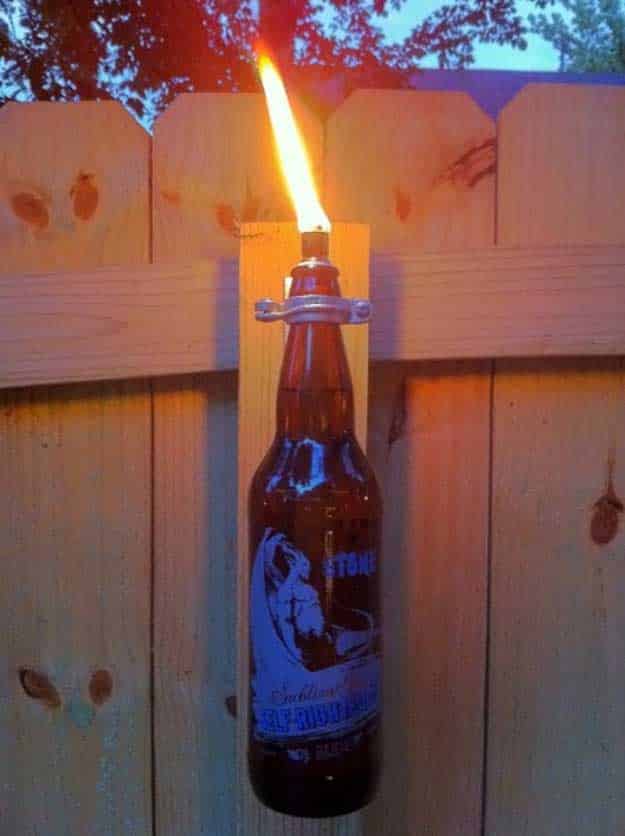 These DIY beer torches are so cool! I saw them on Pinterest and knew they would be perfect to light the path to my husband's man cave. He is a big fan of exotic beer, so I started sneaking the leftover bottles and hiding them. When he went deer hunting I made the beautiful walkway lighting and he was so knocked out when he got home and saw it! We partied all night long in the glowing beer bottle light! 😉
8. Football Inspired Leather Cup Jacket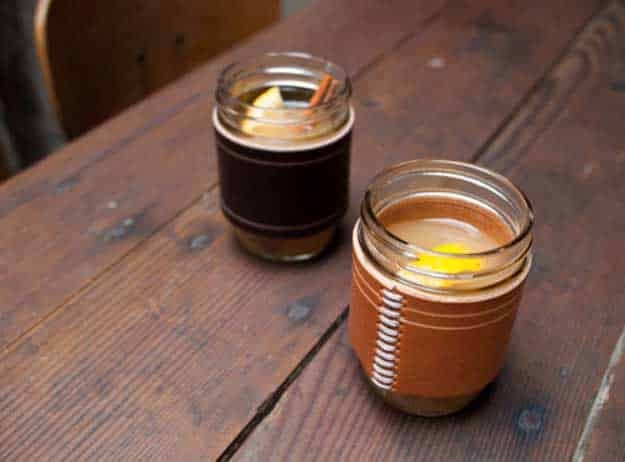 There's something infinitely comfortable and classic about Kerr jars. They remind me of visiting my great grandma in Oklahoma and having jam at breakfast as a kid. Their look is timeless, they are easy to find and they are wonderfully replaceable when I fumble and drop one on the kitchen floor. However, a no-handle glass cup is definitely not the way to cradle a hot drink. Using some simple leatherworking skills and a few new tools, you can make a great insulator jacket. (And yes, I'm purposely avoiding the word "koozie.")
9. DIY Baseball Bookends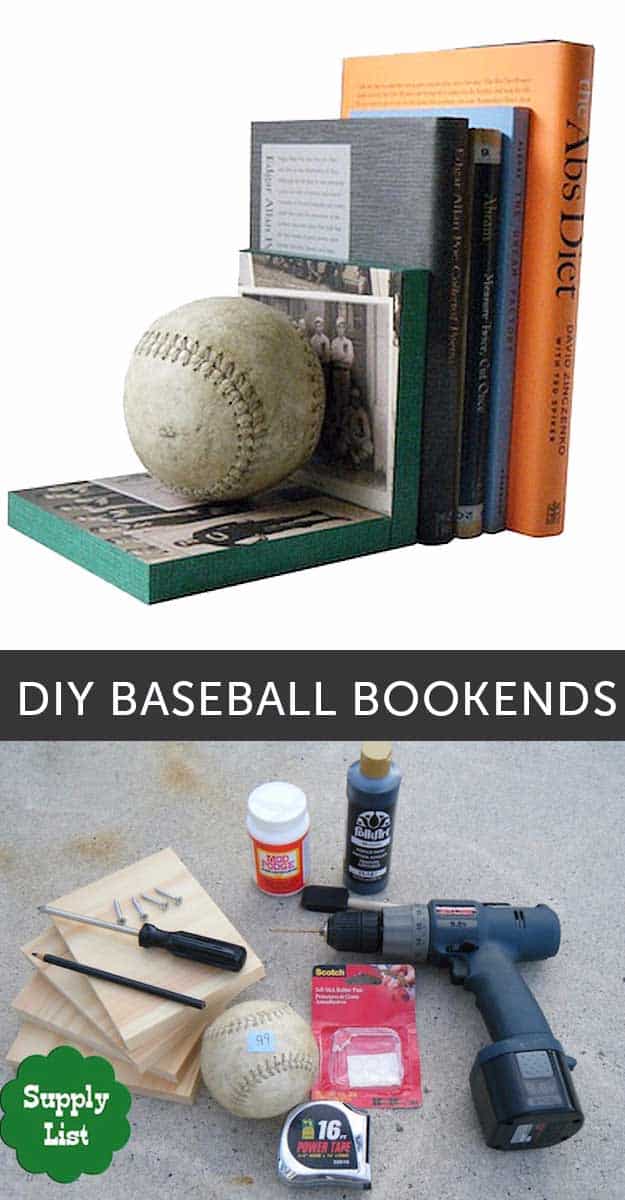 Looking for an original idea for the sports fan in your life? Learn how to make bookends! These baseball bookends use scrap wood and Mod Podge to personalize. These DIY decoupage baseball bookends are so fantastic looking! All you need are wood and Mod Podge (well, and a few other things). I've never told you, but my grandfather was a Brooklyn Dodger, his name was Herbert Olson and he was a catcher. I'm not sure for how long – but I know it was in the late 50's/early 60's. He passed away not so very long ago, so I kind of think of these as a tribute to him. Man Podger Walter had no idea that he made something with so much meaning to me. Here's how to make these bookends for yourself.
10. License Plate Bike Fender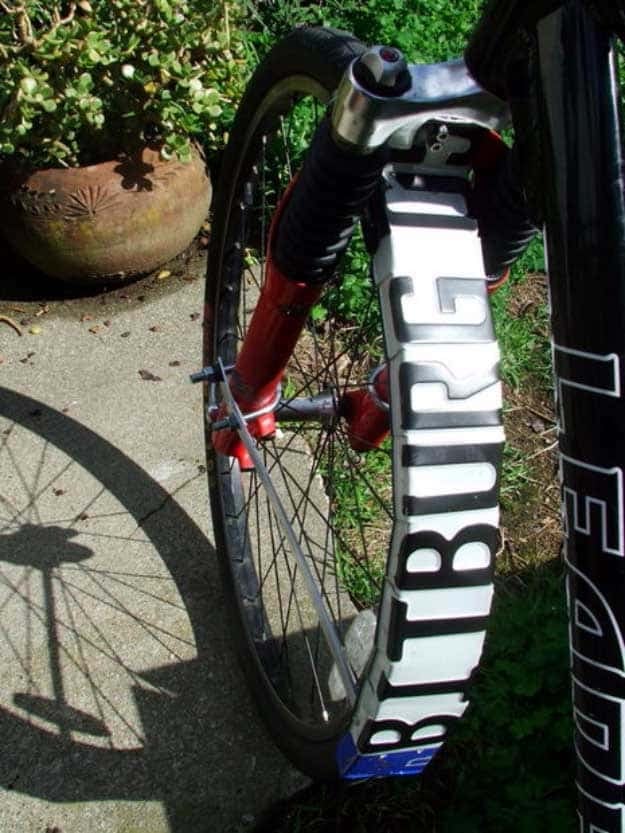 If your man is a bicycle lover you might want to build a bicycle fender from a license plate! Fenders are nice to have when you need to ride in wet weather. Road gunk spraying you from below is a lot worse than rain pouring on you from above. I wanted a fender for my 26″ front wheel. Turns out a license plate works perfectly. It's the right length and width and can be bent to any shape. Plus it's highly reflective for night riding. Unfortunately for us Yanks, U.S. license plates are too short and fat for the job, but European style plates seem to have the perfect dimensions (520mm x 110mm). Luckily for me I had a souvenir plate from Germany that my sister gave me. I had no problem deeply offending her by destroying her gift. It says "BITBURG 05." Bitburg is a small German town whose claim to fame apparently is that Reagan caused some controversy by visiting in 1985. If you are in Europe (or apparently certain former colonies), the first step will be easy for you. Go outside with a screwdriver and steal the license plate off the first car you see. I didn't need a rear fender because my rear rack already blocks any spray. You would probably need 1.5+ license plates to cover your rear tire.
11. DIY Custom Heavy Duty Tool Roll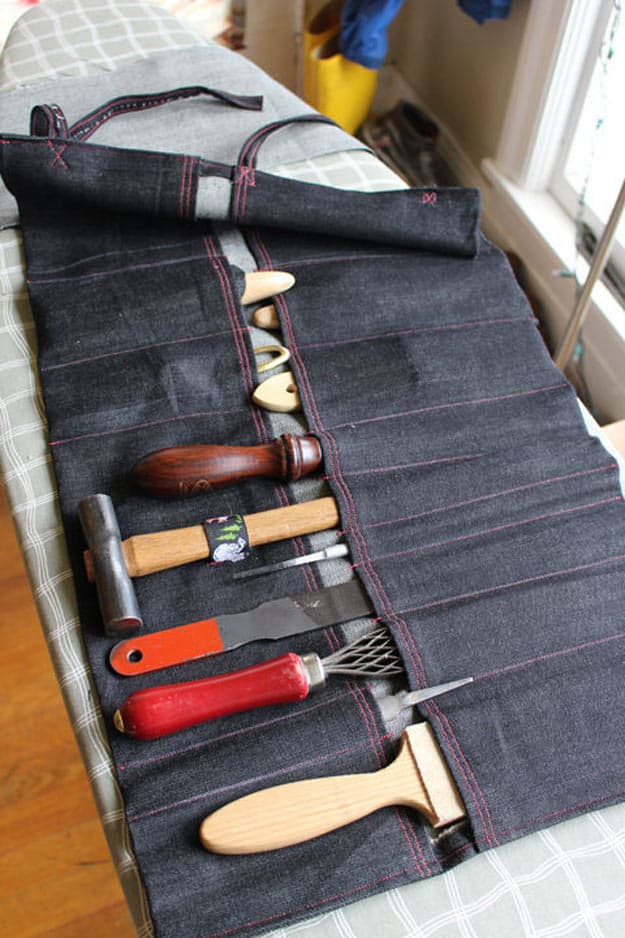 When it comes to cool DIY gifts for men, I think this homemade tool roll has to be one of my favorite presents to give to guys. Make this custom tool storage roll for an upscale but really neat looking gift idea for Christmas, birthday, anniversary or any other occasion where you want to make something sure to impress him. I learned how to sew one of these for my Dad last year on Father's Day and he is so proud of it that he posted a pic on Facebook, if that tells you anything.
12. DIY Tripod Camping Stool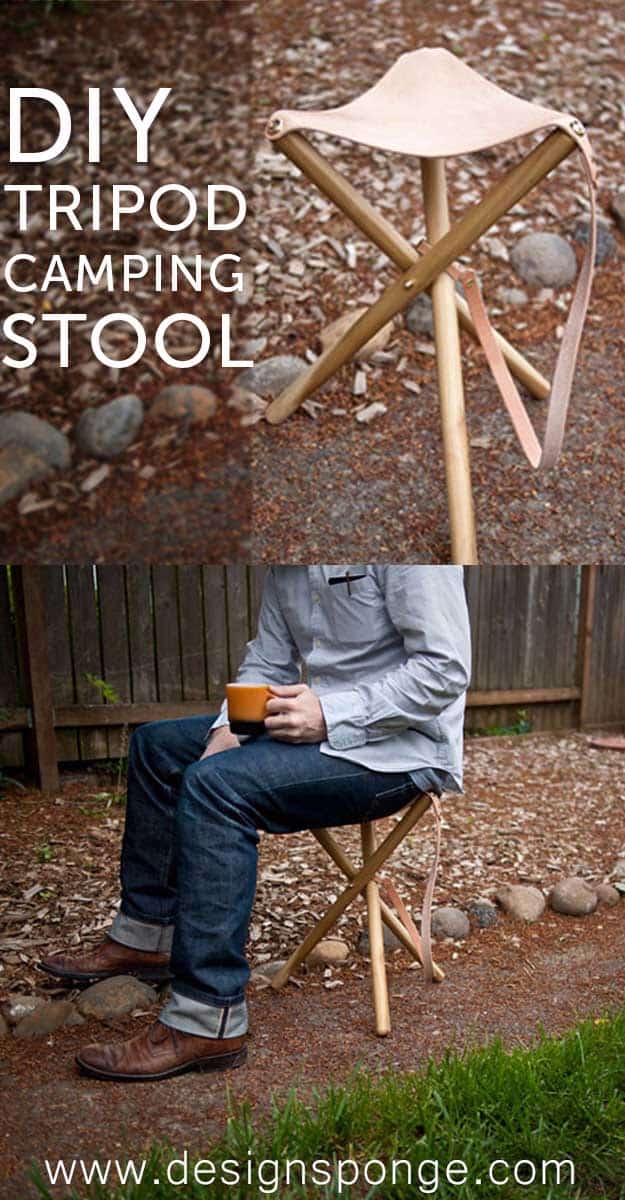 13. The Handy and Manly Garage Hook Sytem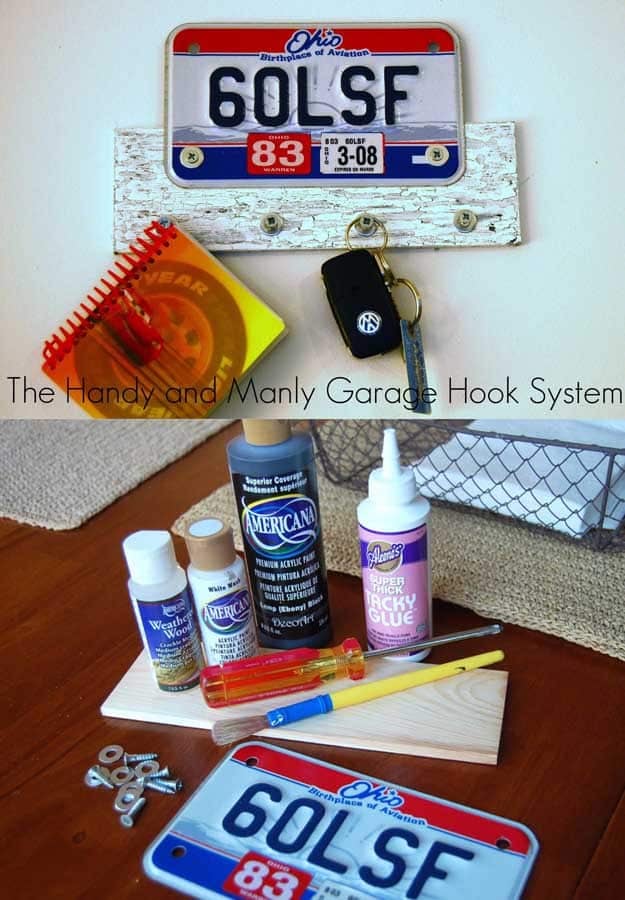 14. DIY Monogram Wood Sign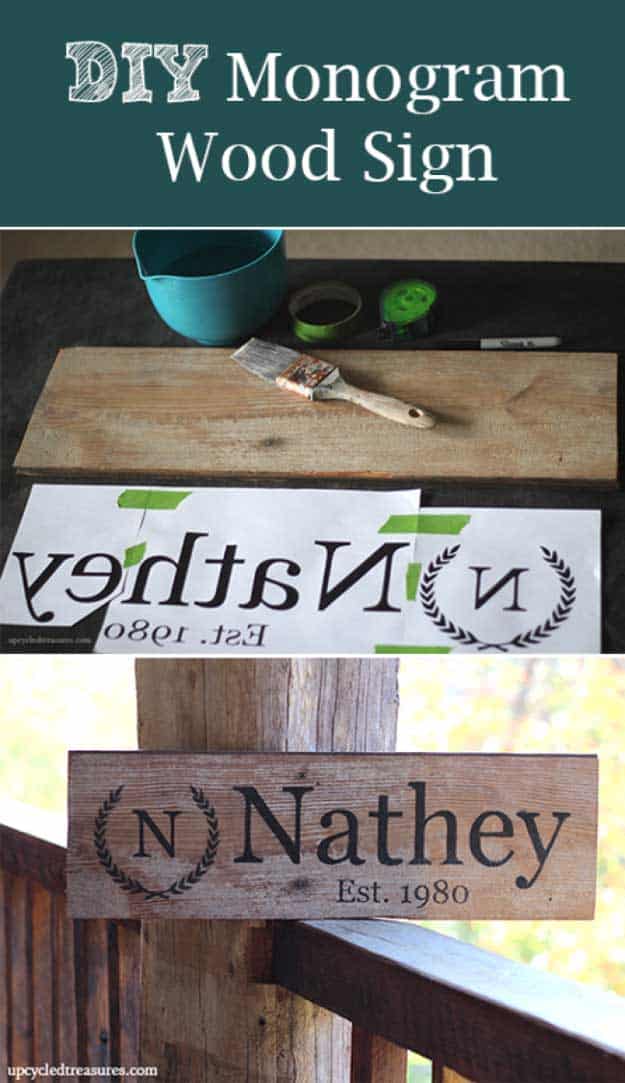 15. Nifty Shoe Shine Box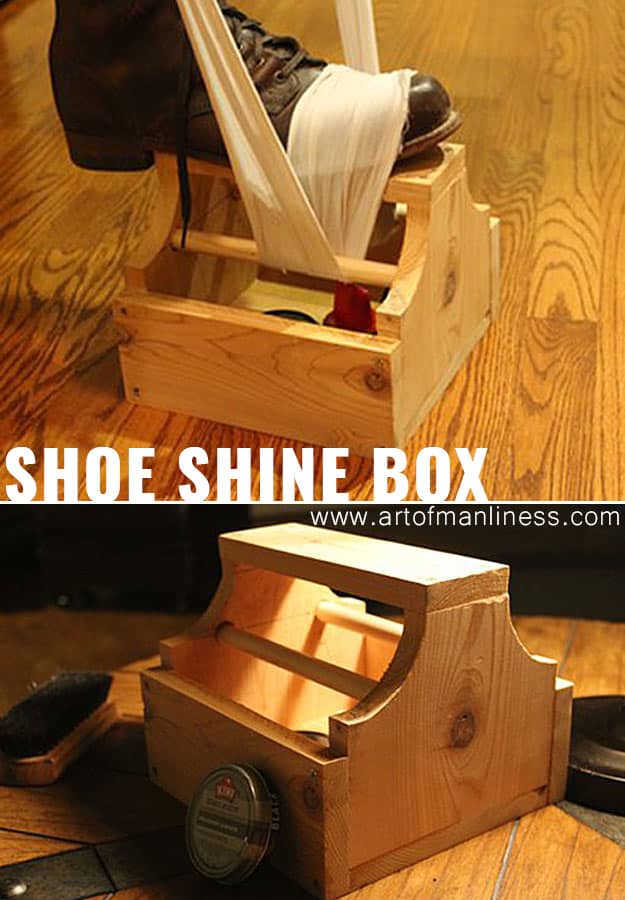 16. Wallet Out Of An Old Cowboy Boot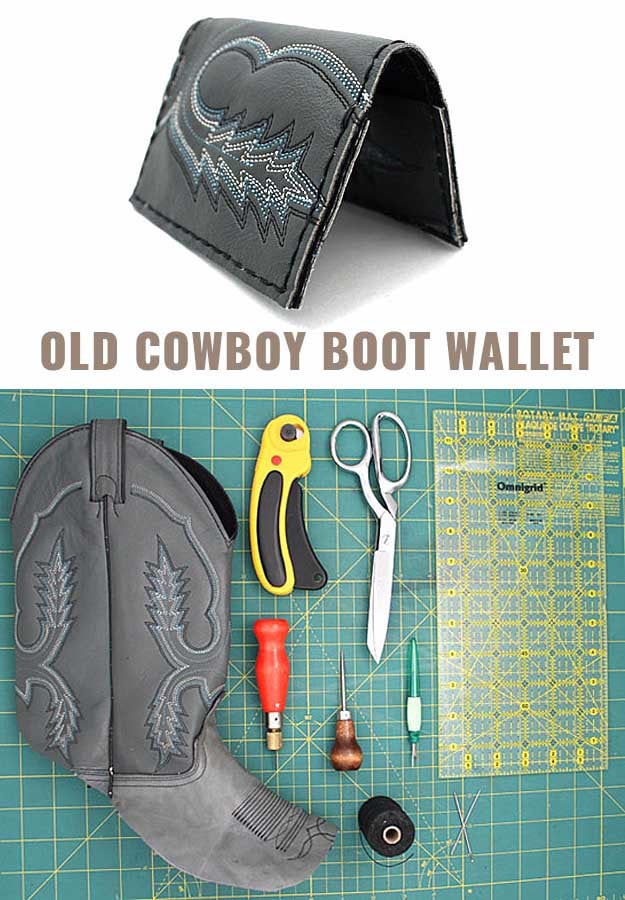 17. Brass Plated Stool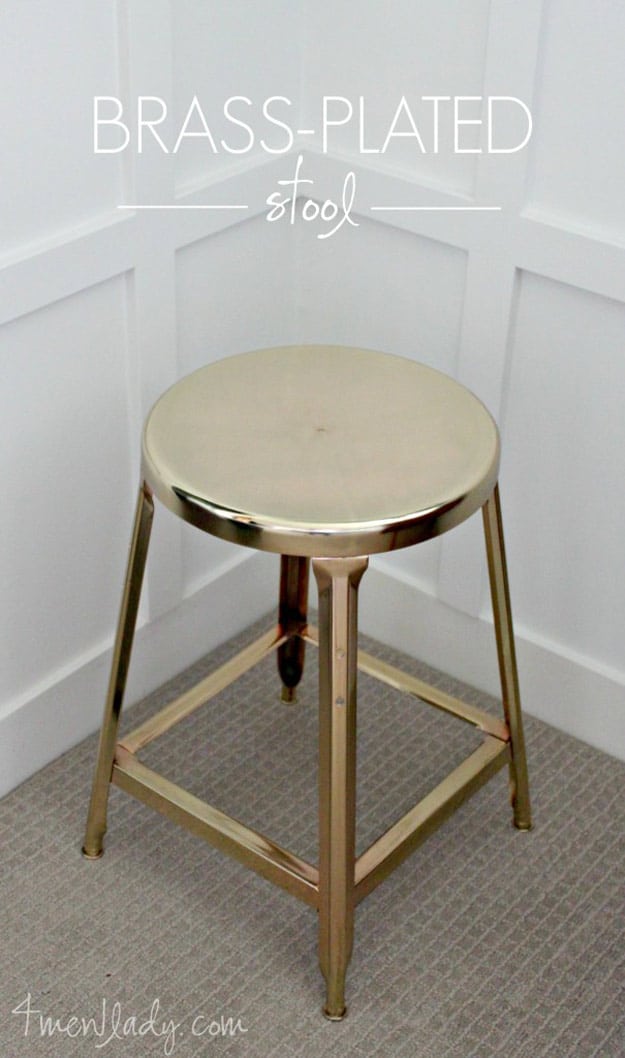 18. Strong Magnetic Bottle Opener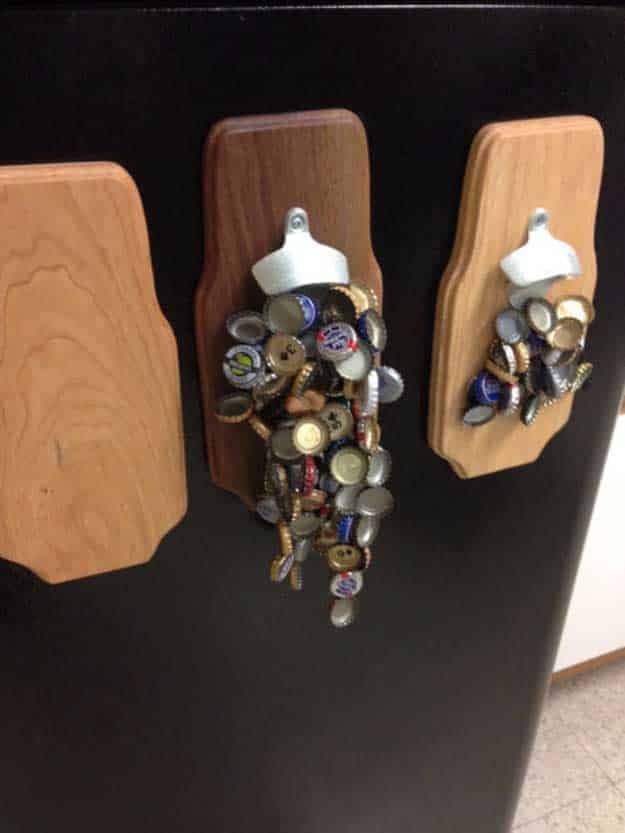 19. Leather Lunch Tote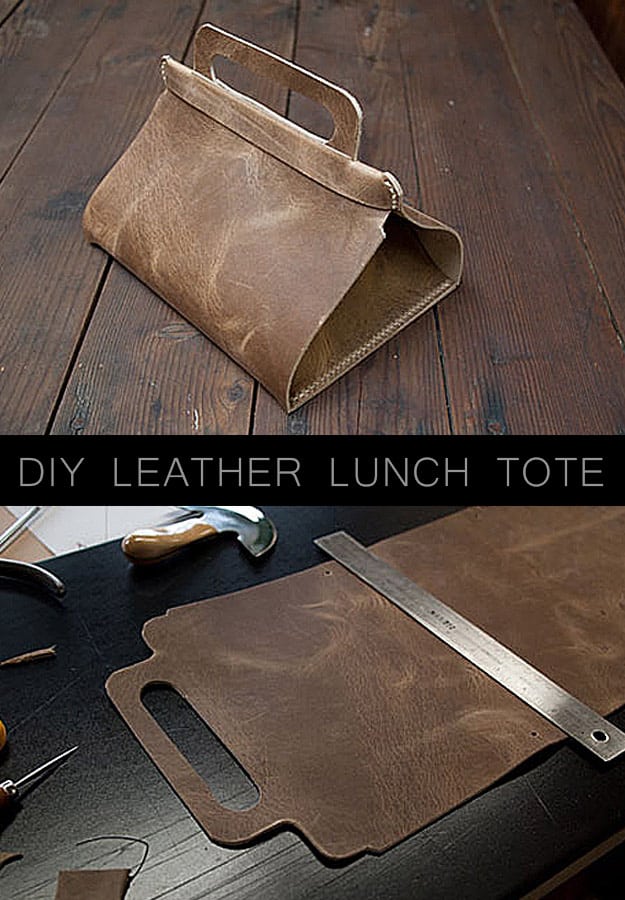 20. DIY Wood Stake Door Mat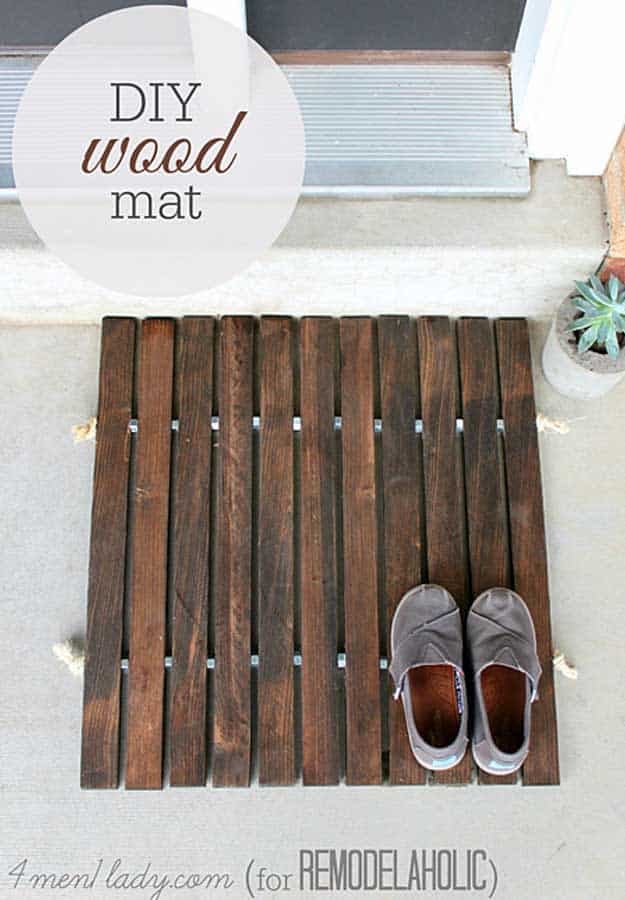 21. Address Number Wall Planter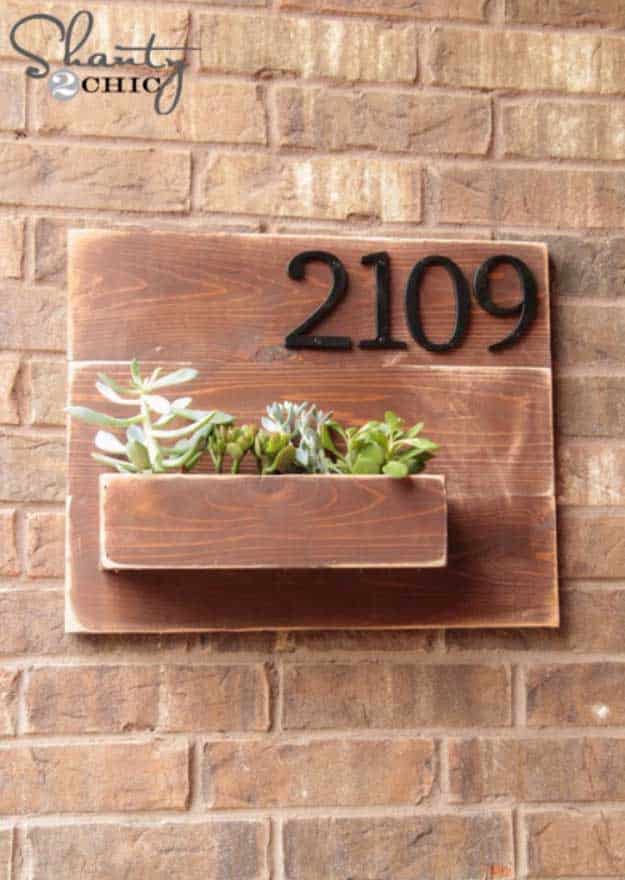 22. Build Your Own Washers Game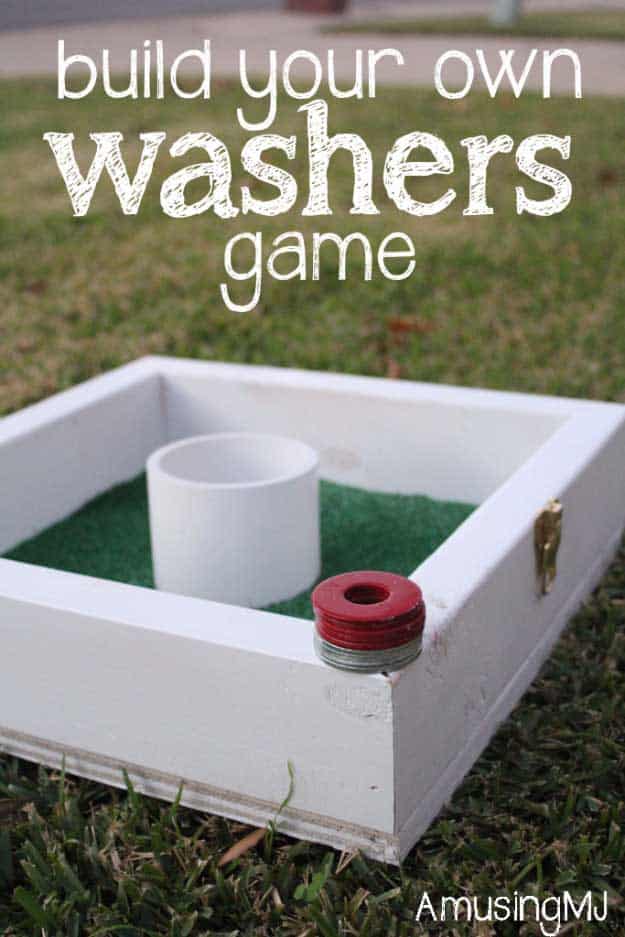 23. DIY Etched Glass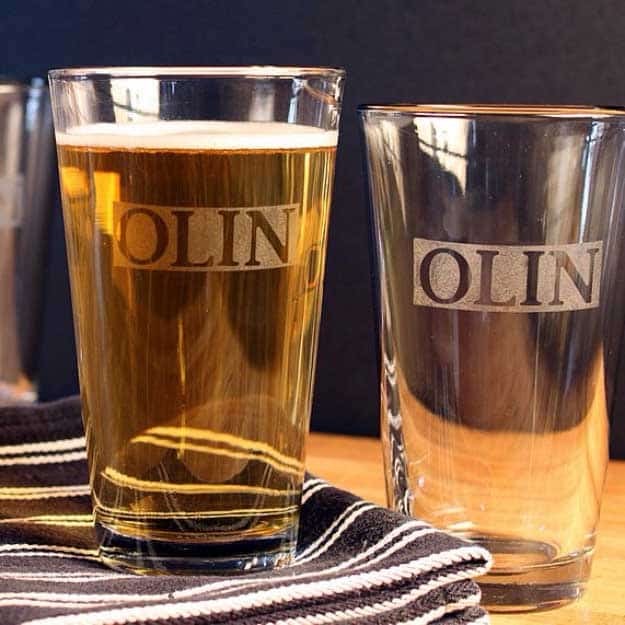 24. Wooden Beer Totes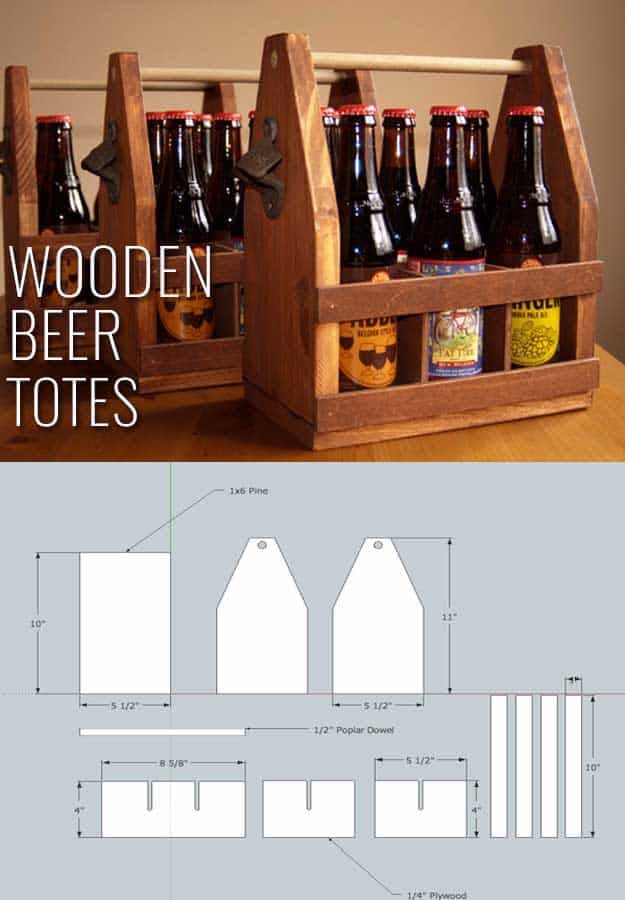 25. Magnetic Hnefatafl Board Game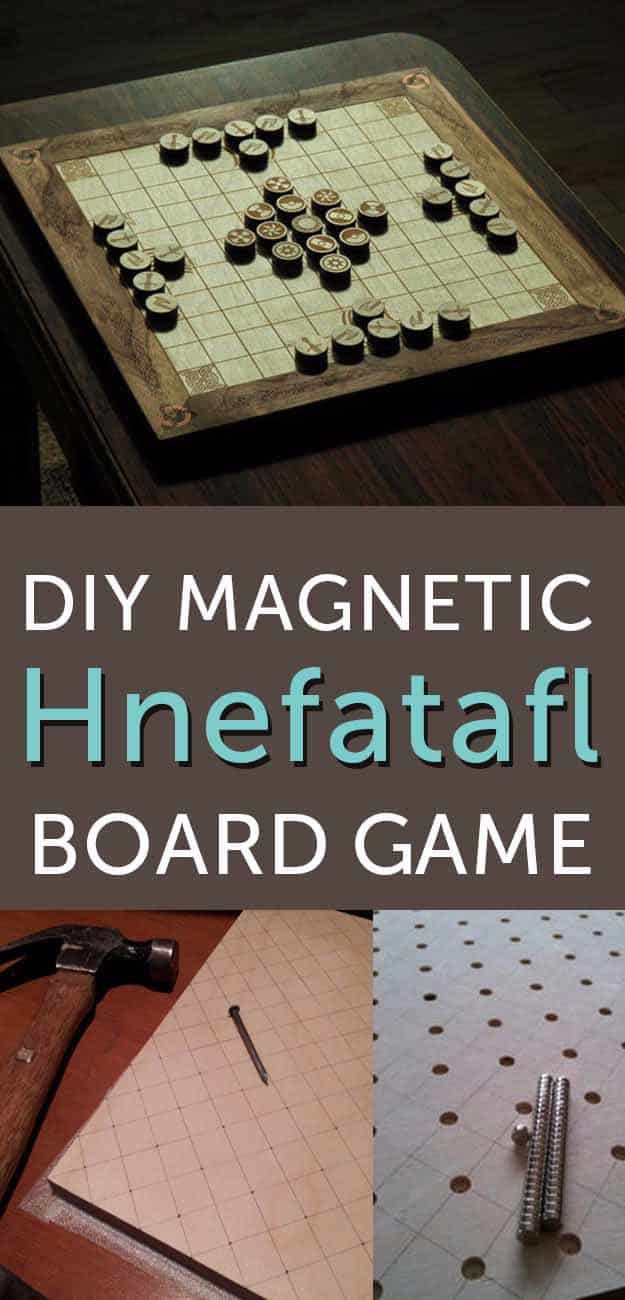 26. Wine Bottle and Glasses Carrier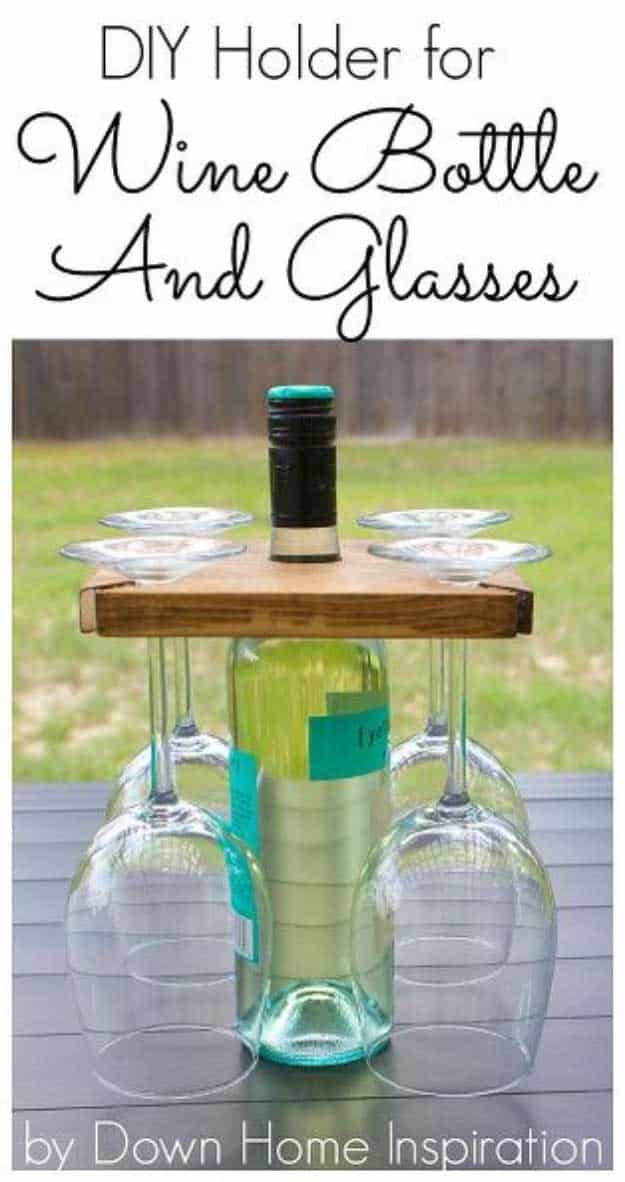 27. Make a Cigar Box Guitar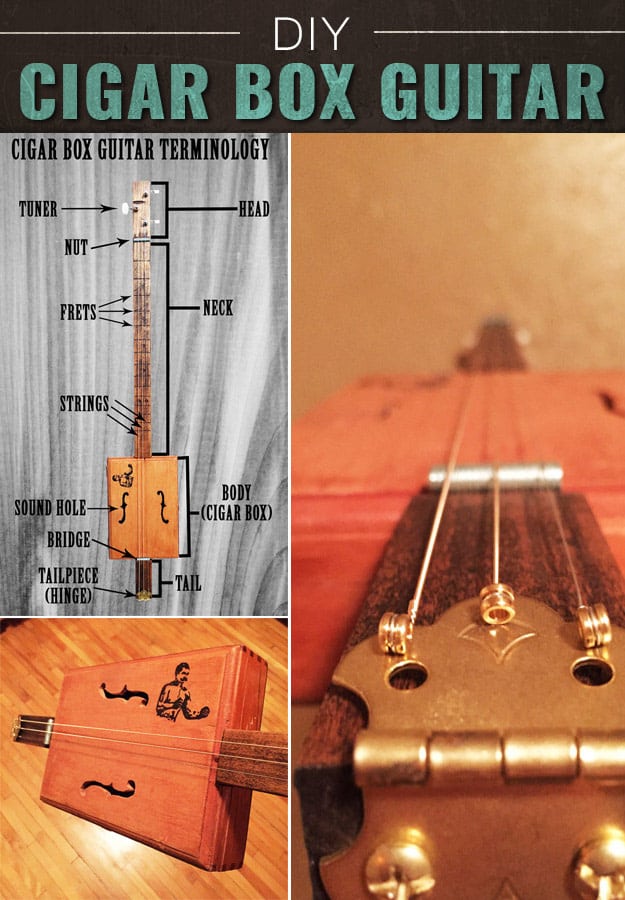 28. Paracord Jump Rope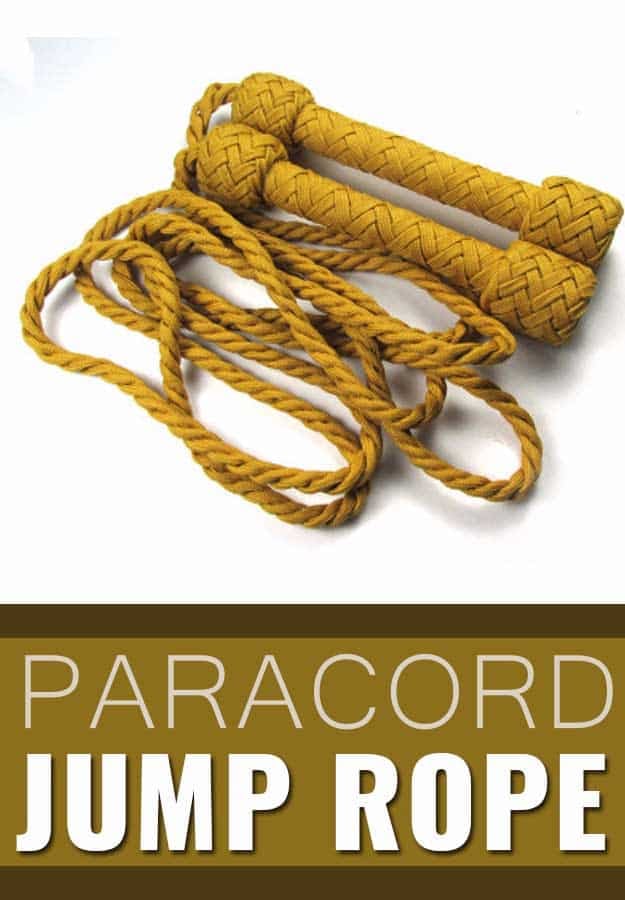 29. DIY Leather Belt Chair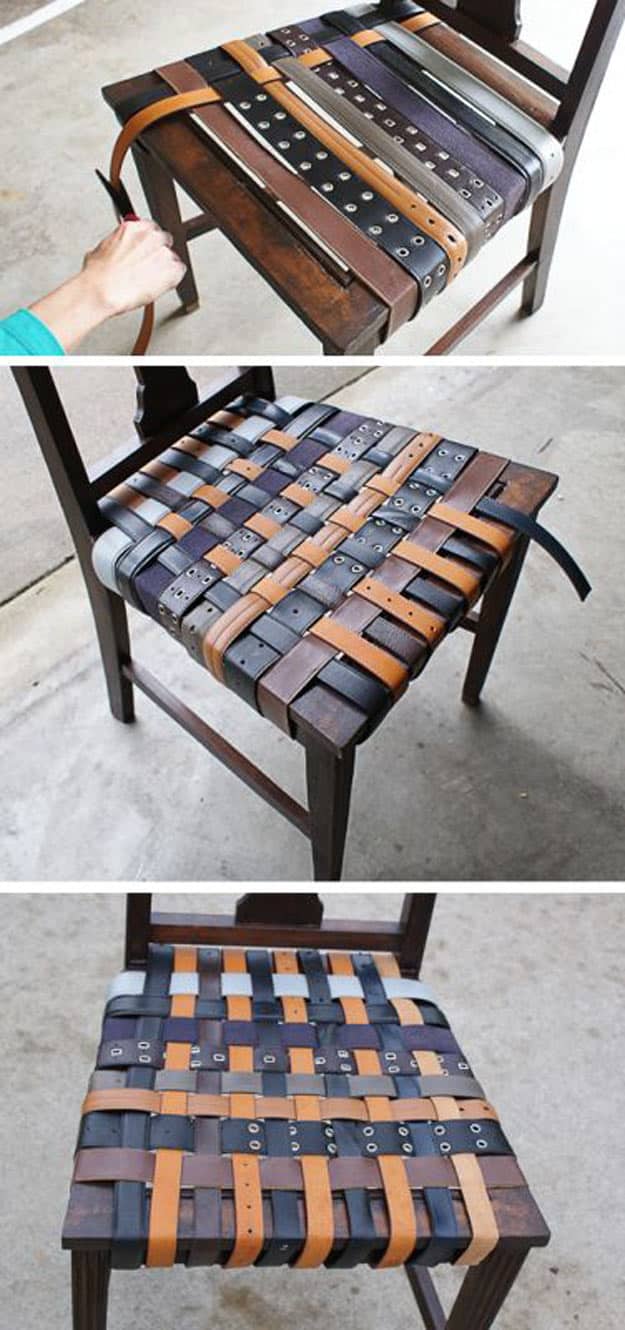 30. Leather Wrap Wallet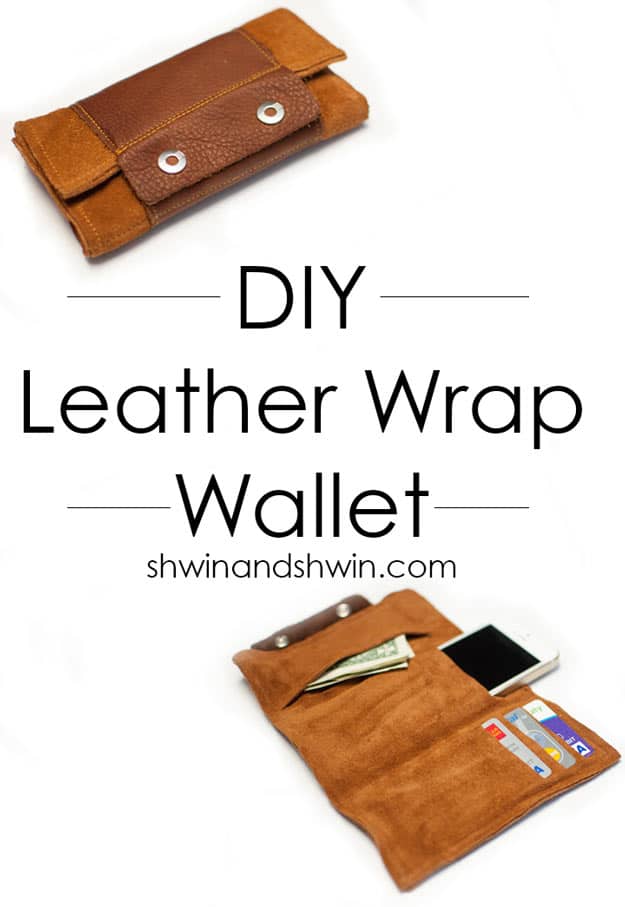 31. Simple DIY Homemade Slippers for Home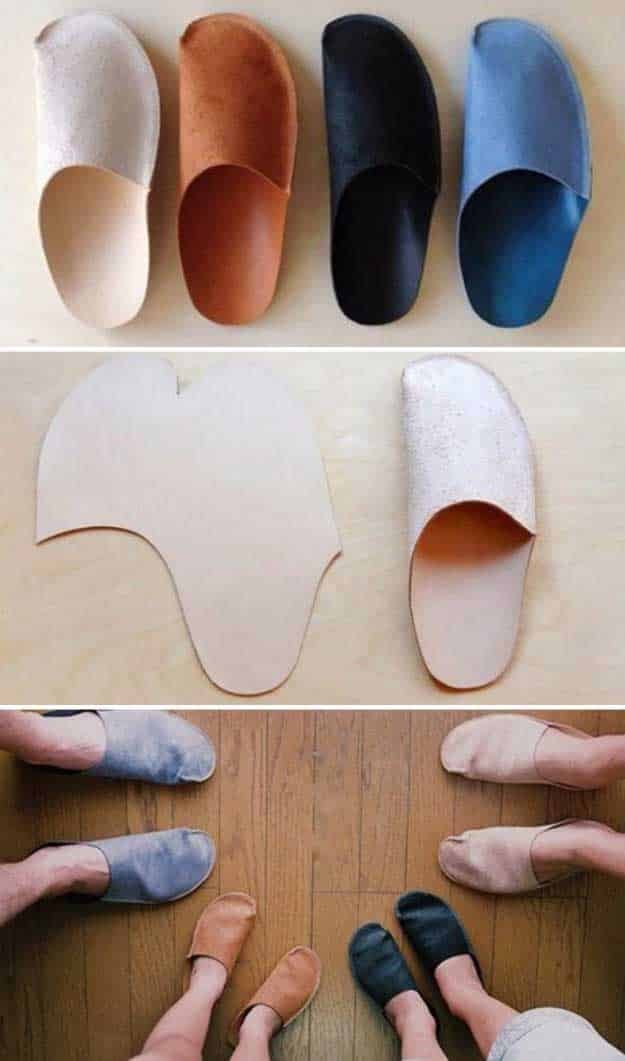 32. DIY Stamped Leather Tie Clip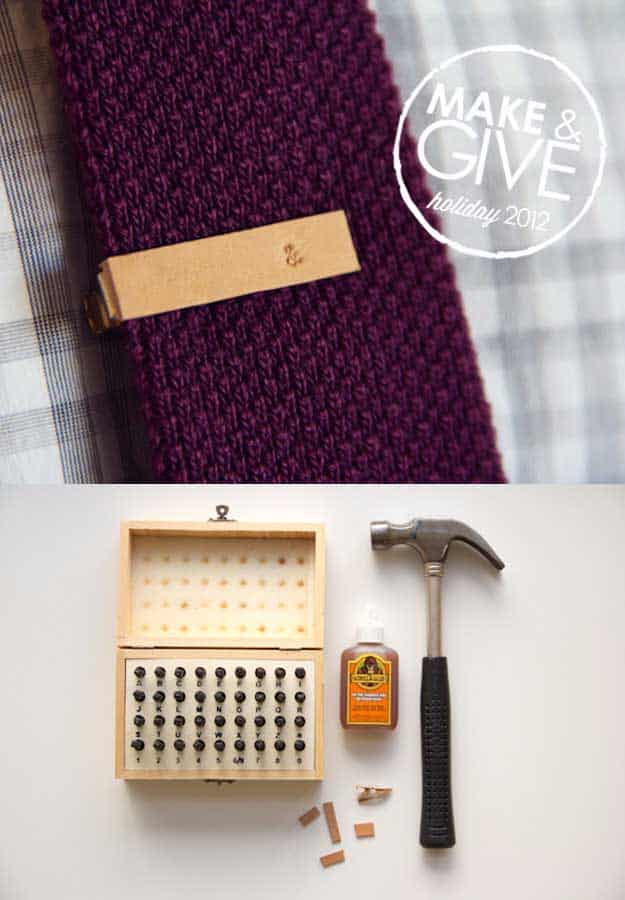 33. The Pretender Pencil

34. DIY Electric Camp Lantern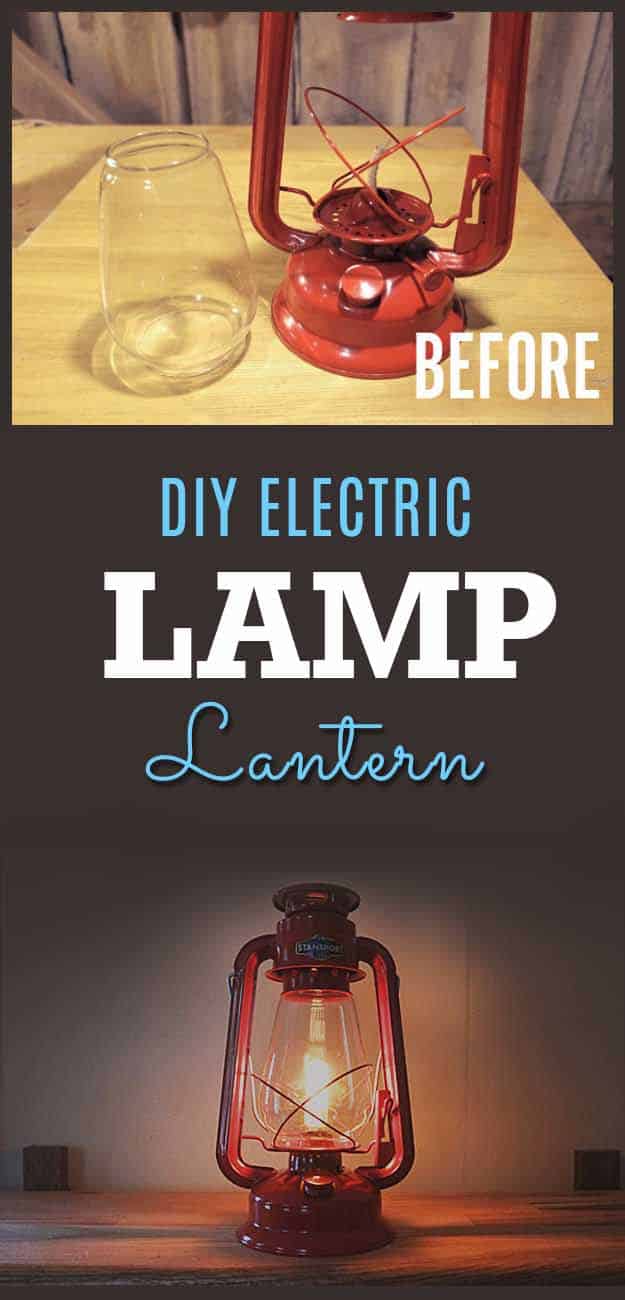 35. Moustache Keychain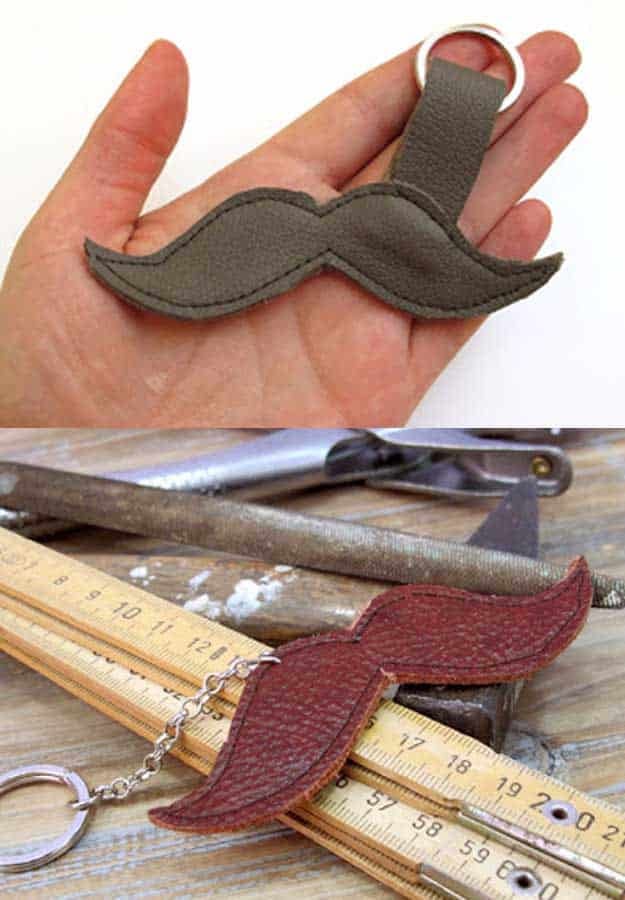 36. Make a Book with a Secret Compartment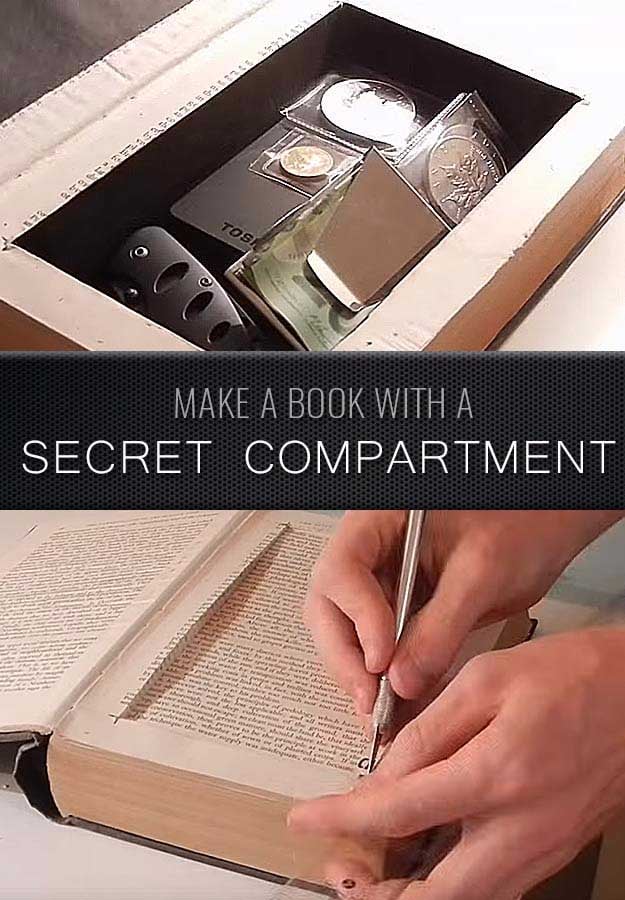 37. Wood-burned Coasters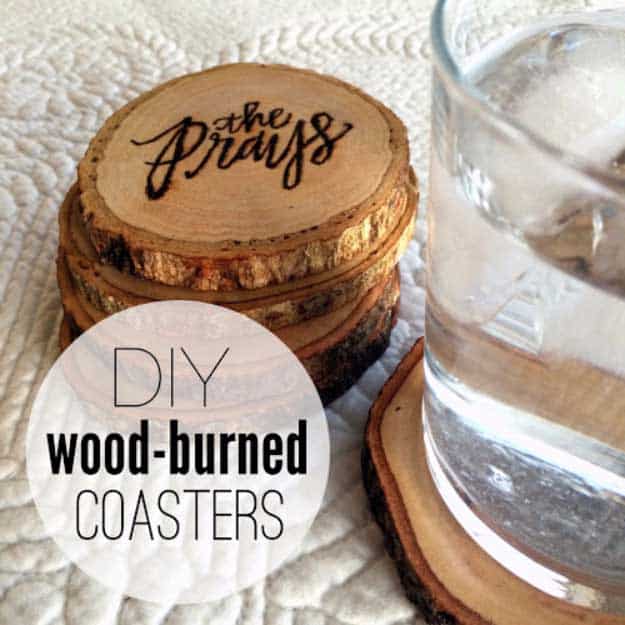 38. Cheese Serving Tray Made From Melted Beer Bottles
cheersbeers instructions via youtube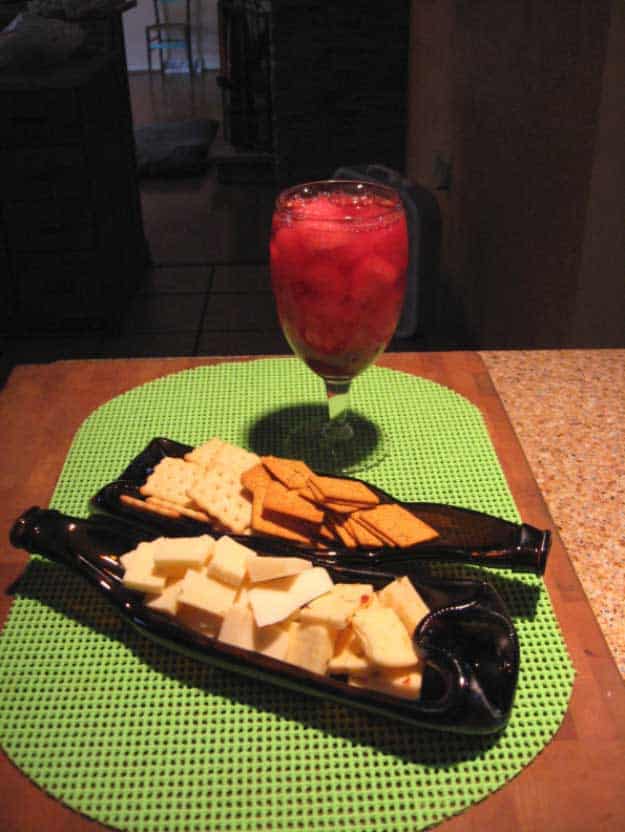 39. Three DIY Leather Bracelets

40. Paracord Dog Leash