So these DIY floor poufs seem to have been quite the rage lately, and at first, I was not sure why. Once you see this list of 32 fabulously creative poufs (or ottomans, as some of us call them) you will understand exactly why you, too, need a few of these awesome things in your living room. Crafty ideas, fun fabrics and creative shapes are just some of the reasons these home decor DIYs simply rock. Make one, make two, make three for your living room. Throw a few in your media room, play room, office corner. Perfect seating for little ones, but the adults may fight them for the softest chair in the house. Now my question is honestly, how many is too many poufs?
DIY Floor Poufs
1. Rainbow Pouf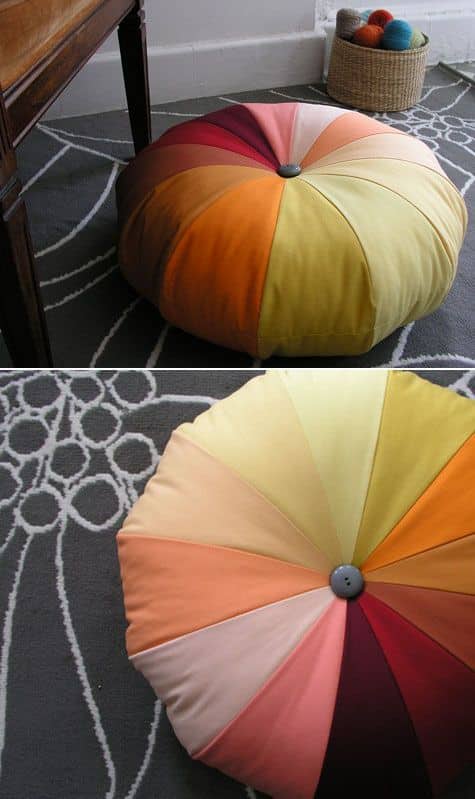 I'd seen this cute DIY home decor idea on a few of my favorite Pinterest boards, but finally decided to make one recently. I'd avoided this project even though I loved it because it looked too complicated for my limited sewing skills. However, it turned out to be pretty simple to make. Learn how to make this DIY floor pouf for your living room, bedroom or office. Choose any color of fabrics you like, too.
2. DIY Sweater Pouf Ottoman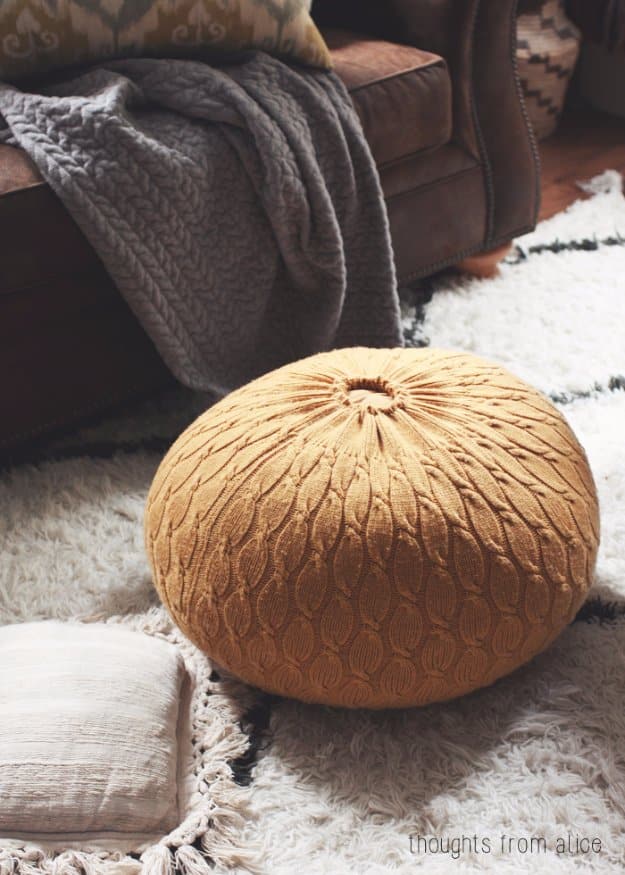 Turns out having a new living room furniture need not be I learned how to make this DIY floor just using an old sweater that I was about to giveaway to Goodwill. Learn how to make this extra seating idea with the step-by-step tutorial at the link above.
3. DIY Arrow Floor Pouf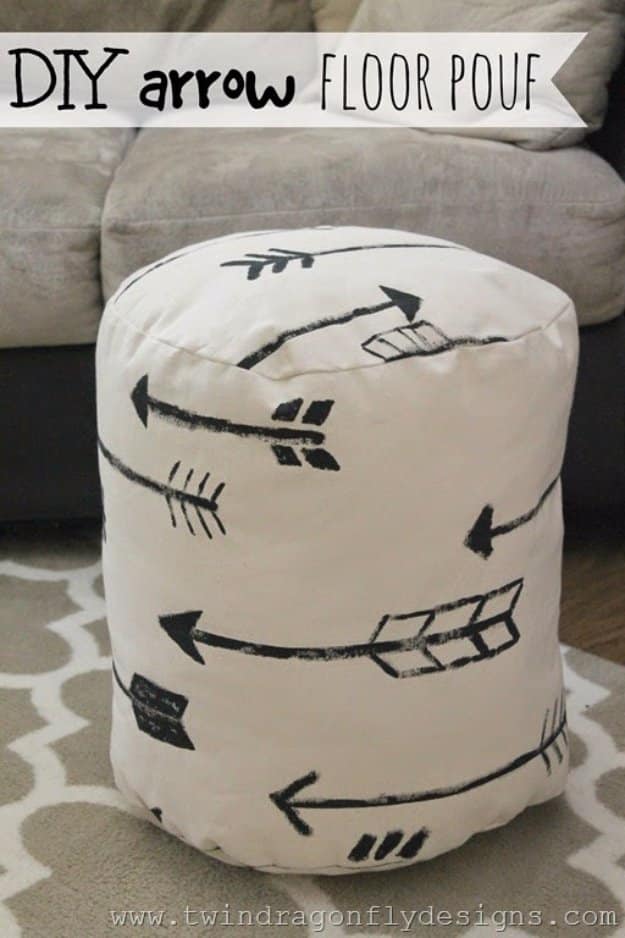 Here's a fun hand-painted home decor core idea that shows off your creativity learn how to paint arrows are pretty much anything else you can think of on this cute little seating that can be used as an ottoman or even a side table.
4. Grain Sack Pouf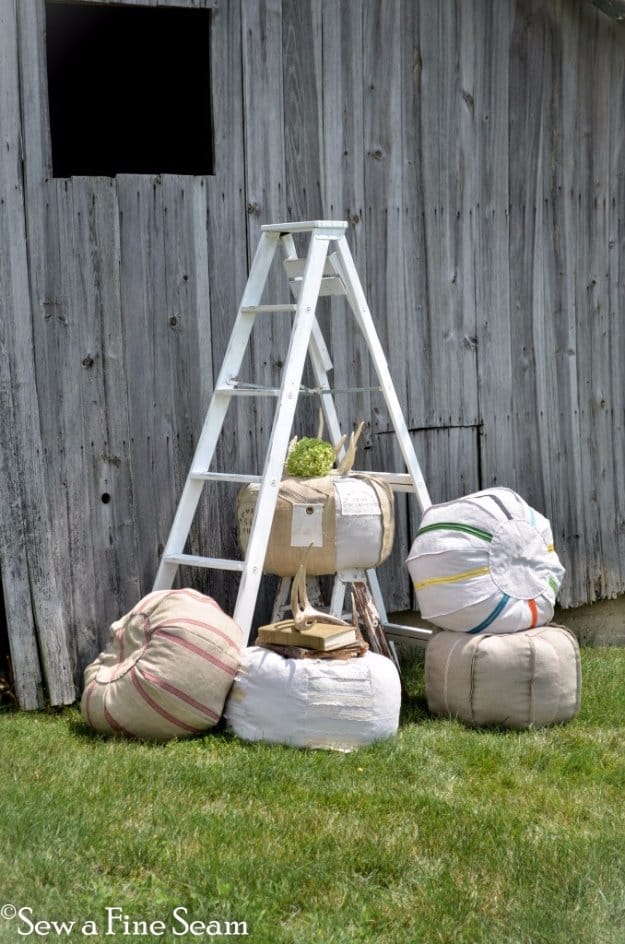 If you love the look of country crafts and rustic home decor, this DIY ottoman may be the perfect project for you to make next. Just hit the link above and for the step-by-step tutorial to learn how.
5. Fabric Pouf Ottoman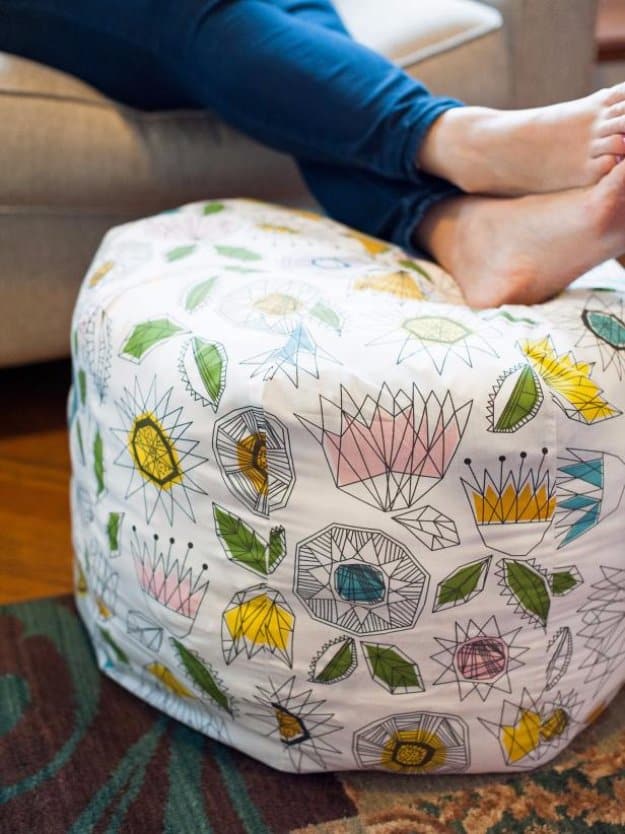 6. Drop Cloth Floor Pouf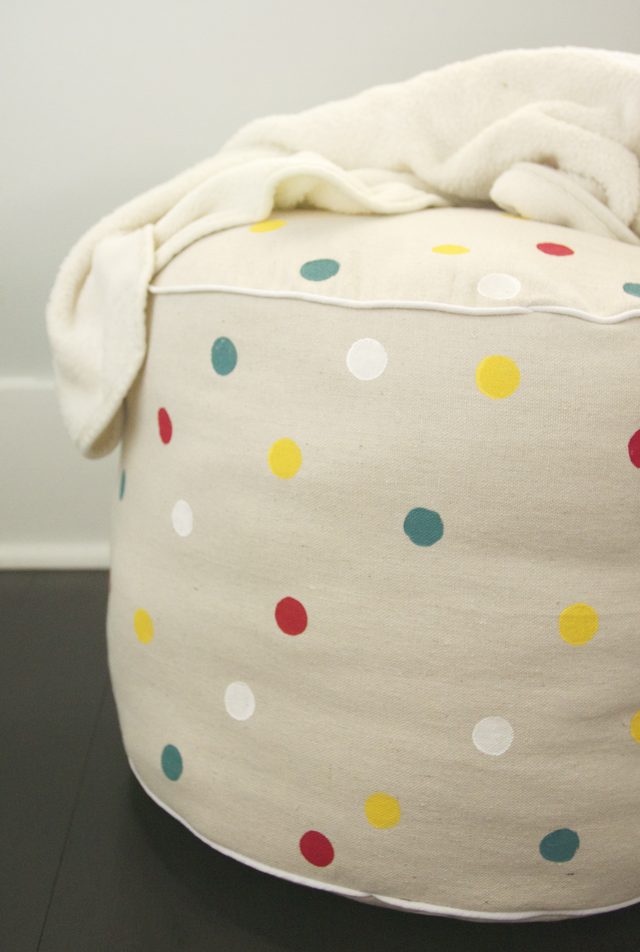 7. Hexagon Floor Pouf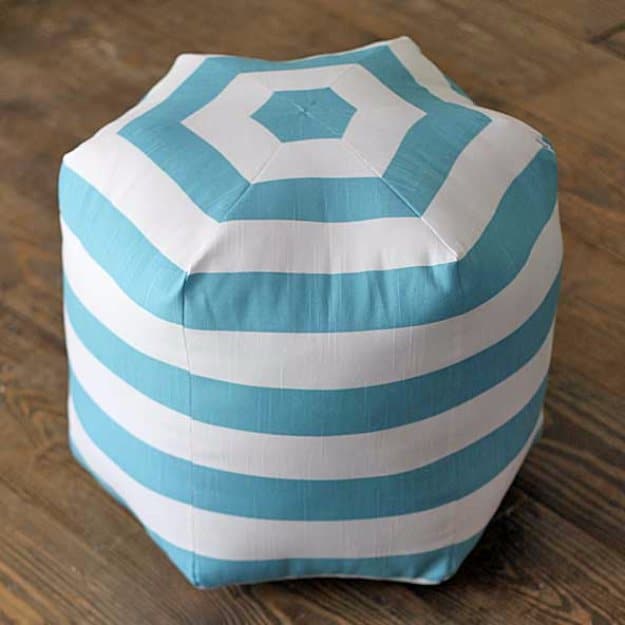 8. Indoor/Outdoor DIY Pouf Ottoman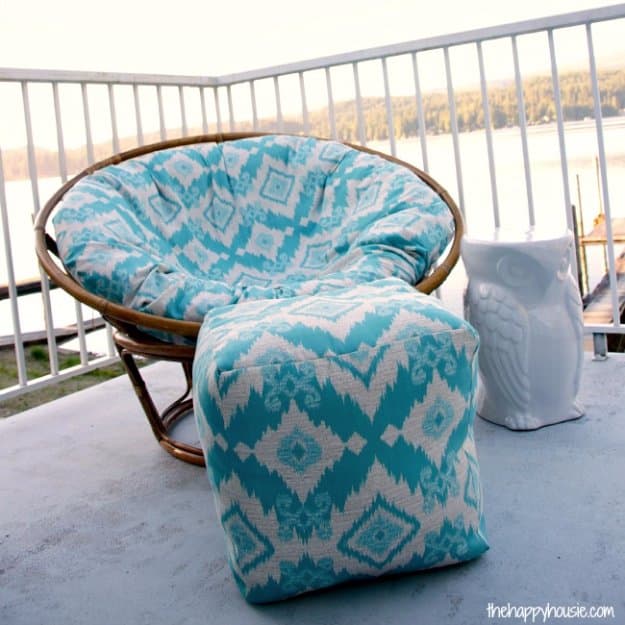 9. Ottoman Made From Electric Spool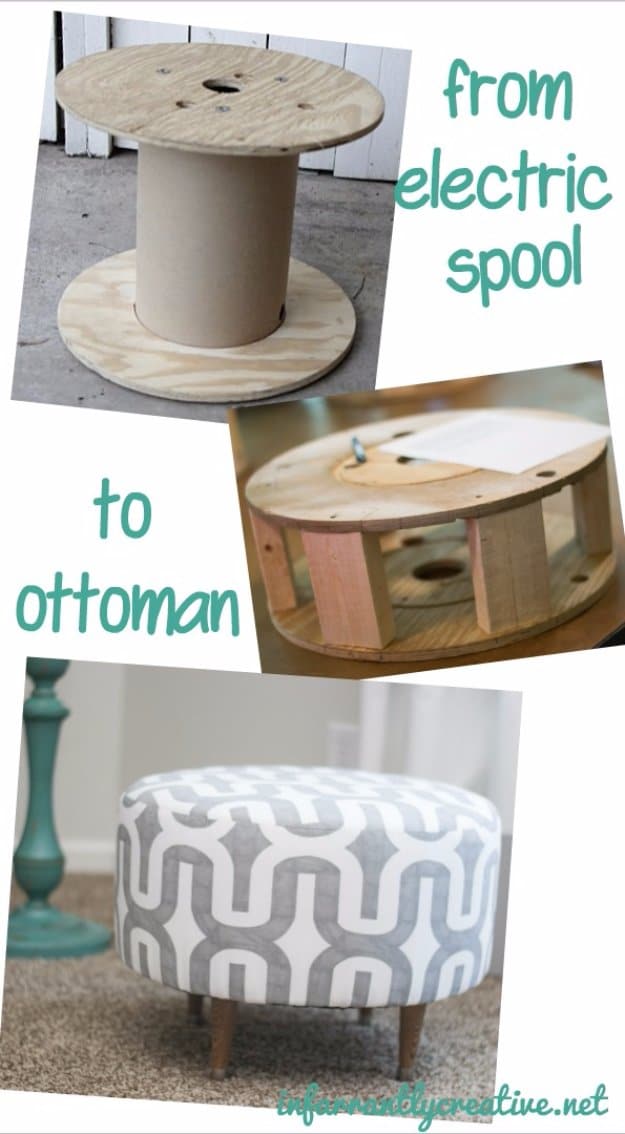 10. Puff Daddy Knitted Stool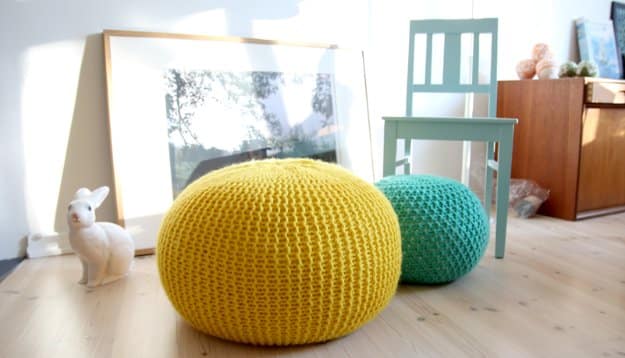 11. Carkai Poufs for the Kids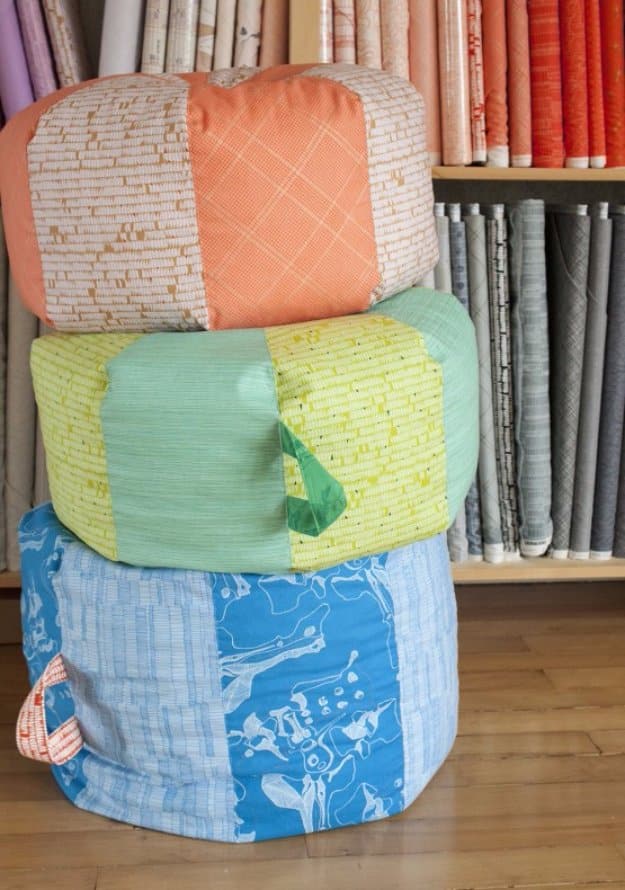 12. Log Slice Pouf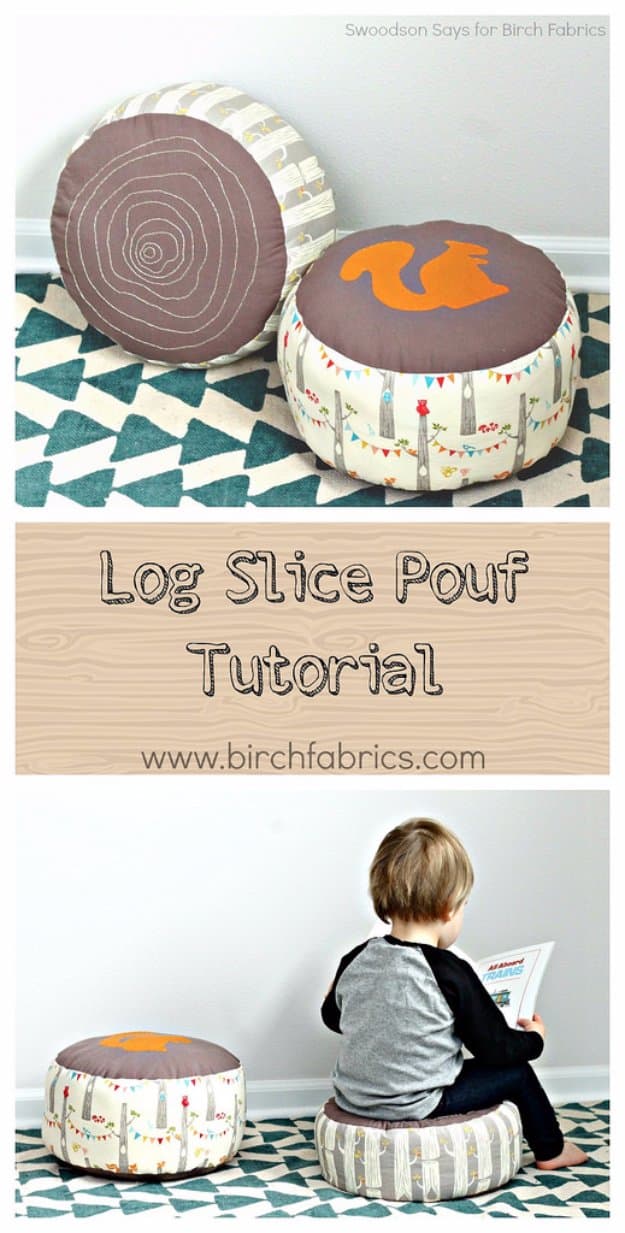 13. Land of Nod inspired Floor Cushion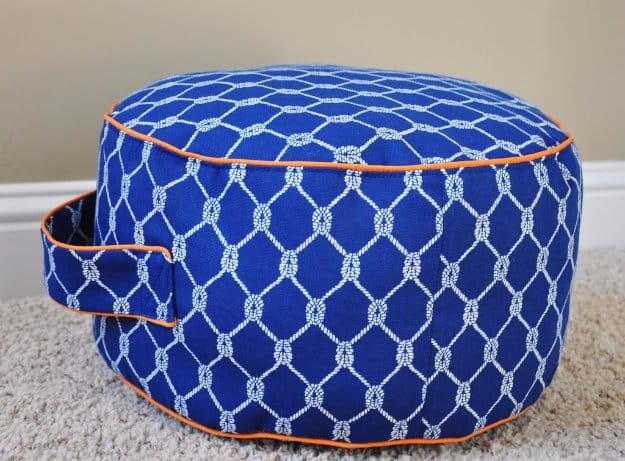 14. Drum Floor Pouf DIY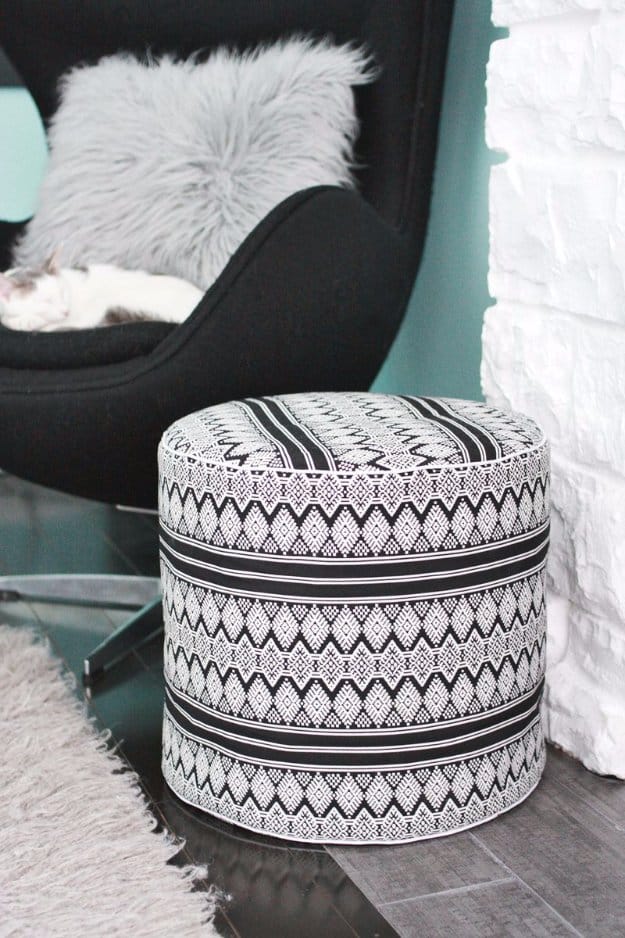 15. DIY Pouf Ottoman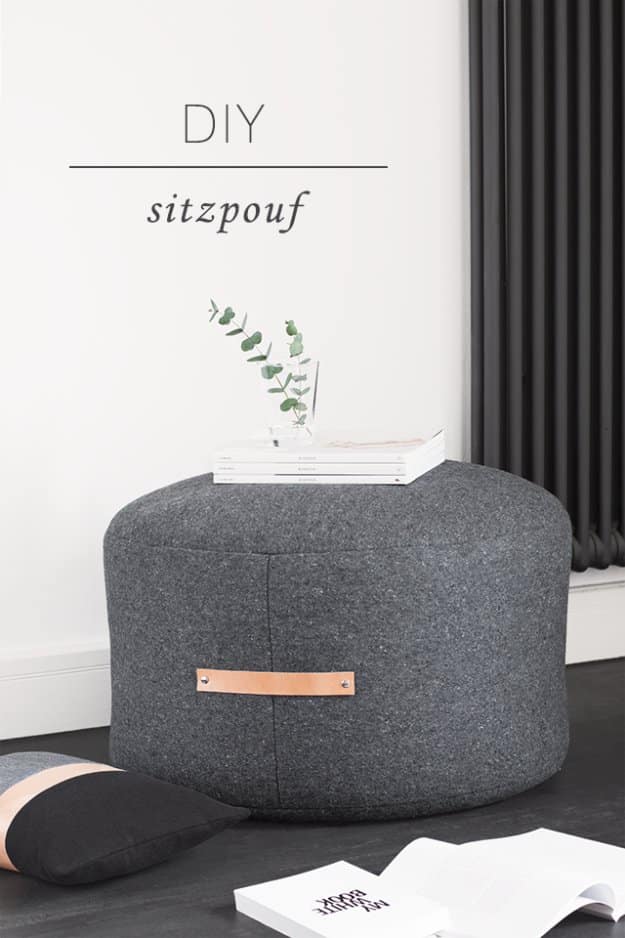 16. Make a Pretty Pouf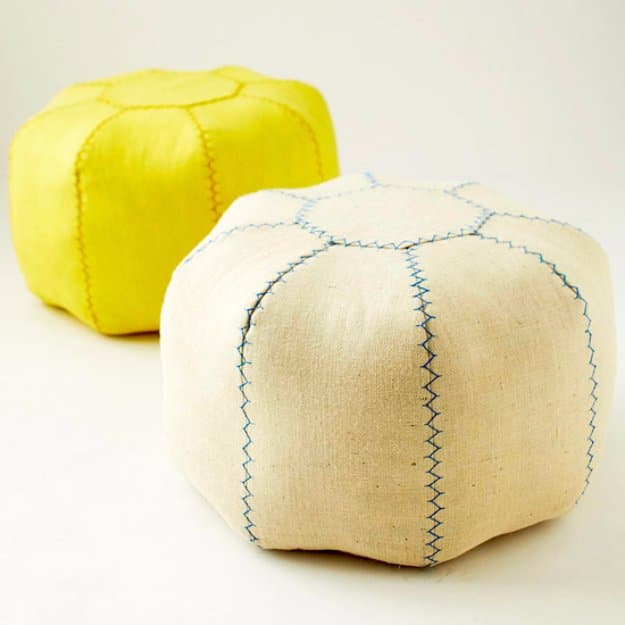 17. DIY Moroccan Pouf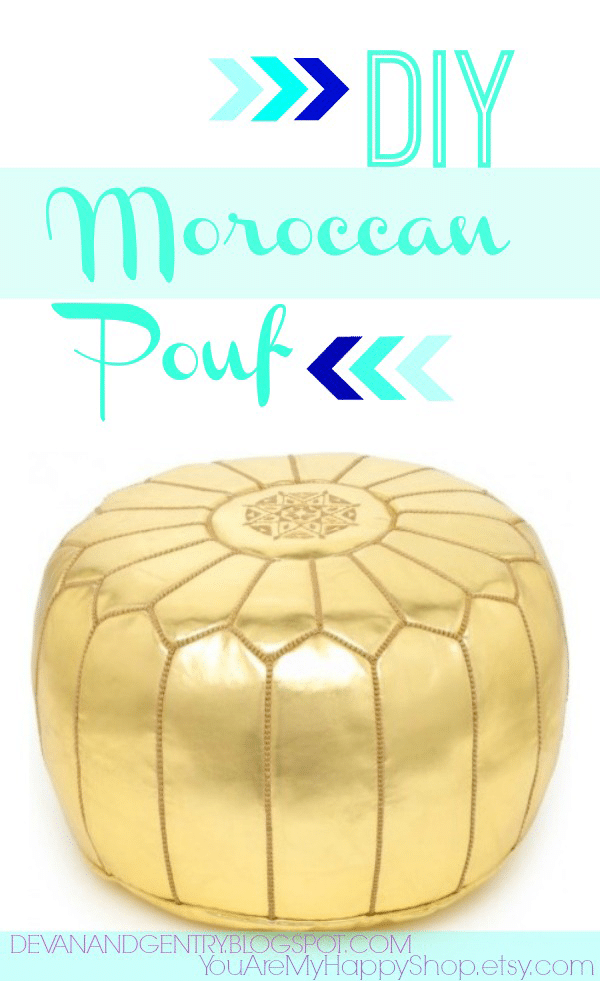 18. Make a Pillow Pouf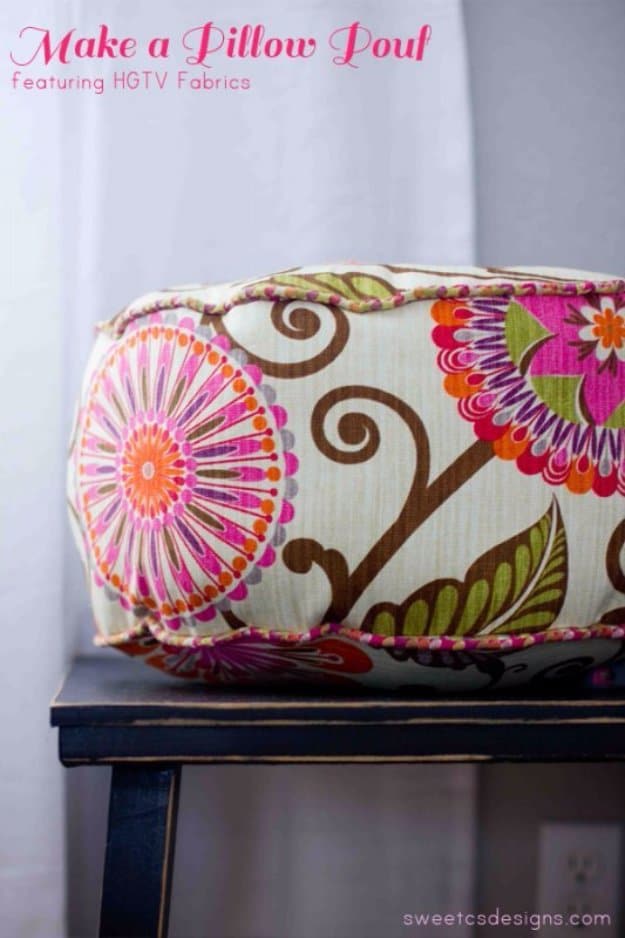 19. Giant Donut Floor Pouf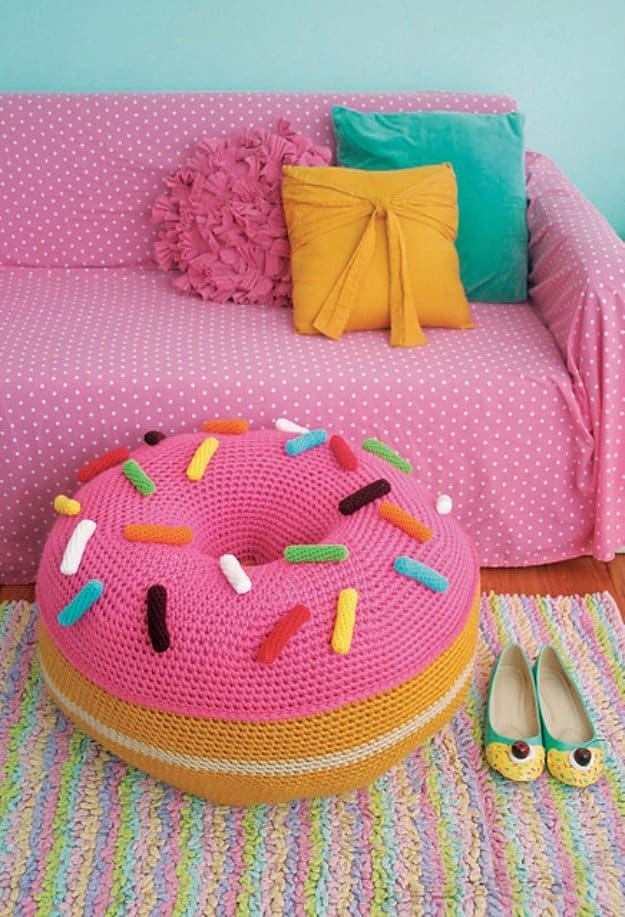 20. DIY Faux Leather Ottoman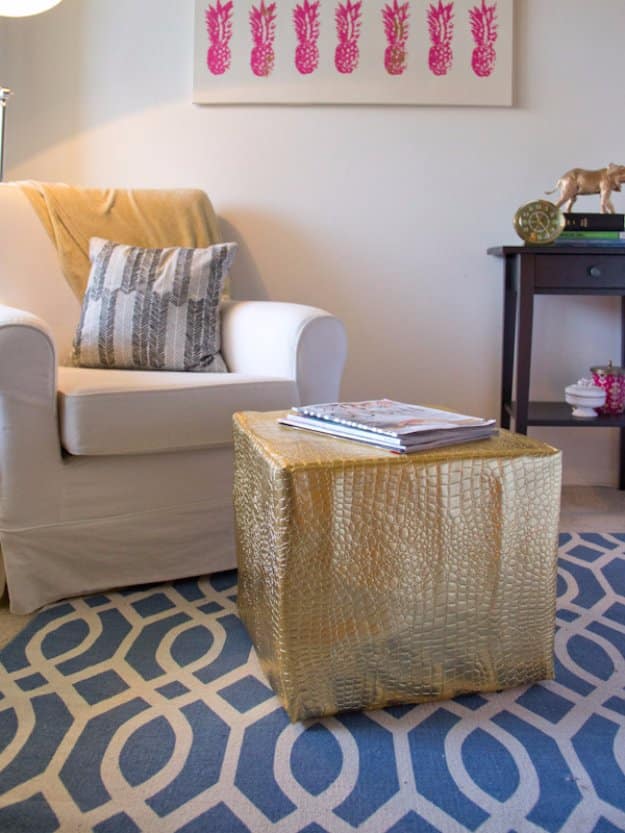 21. DIY Pillowcase Pouf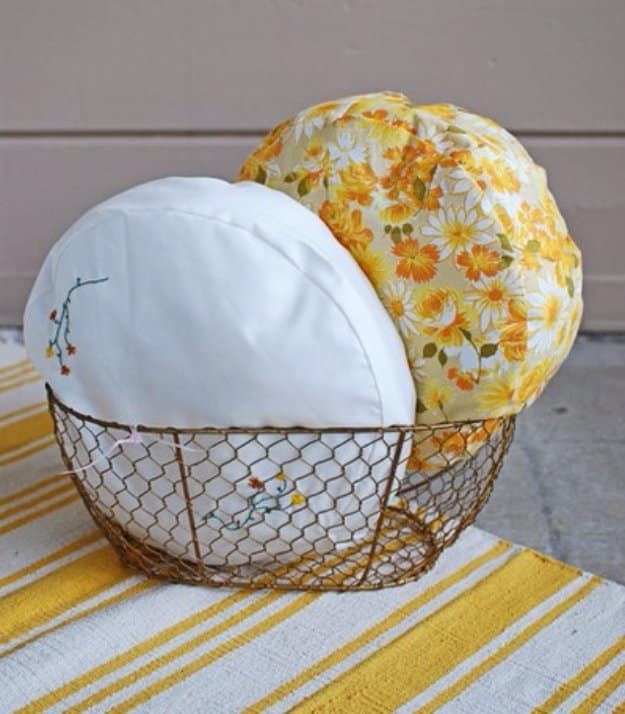 22. Square Cube Cushion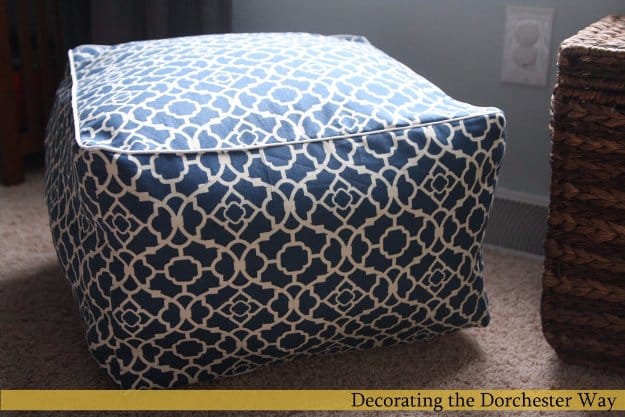 23. Modern Bean Bag Pouf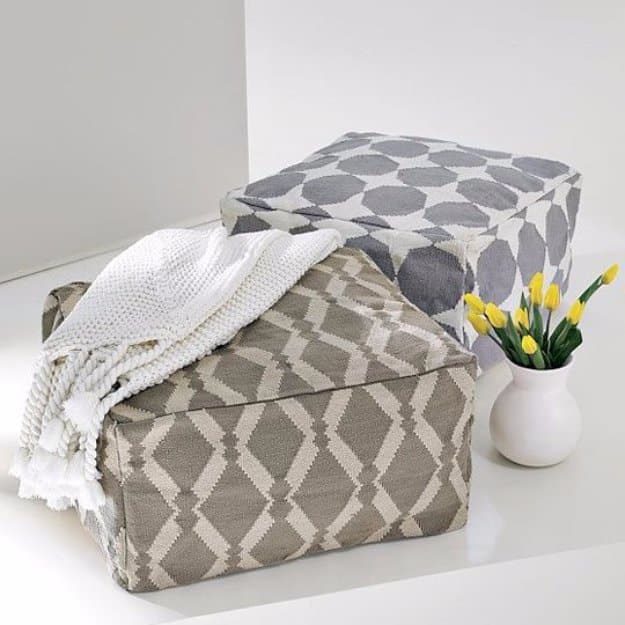 24. Make a Pouf from Throw Rugs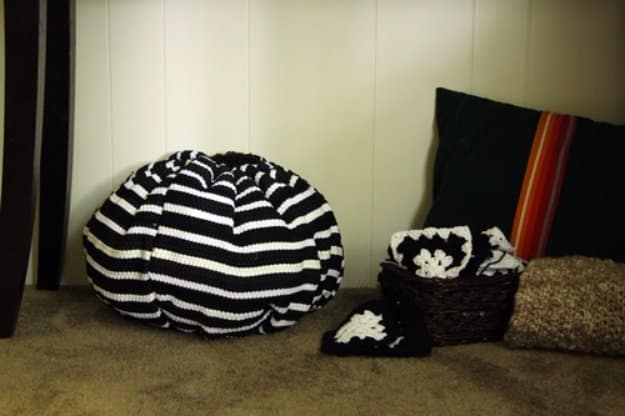 25. Denim Pouf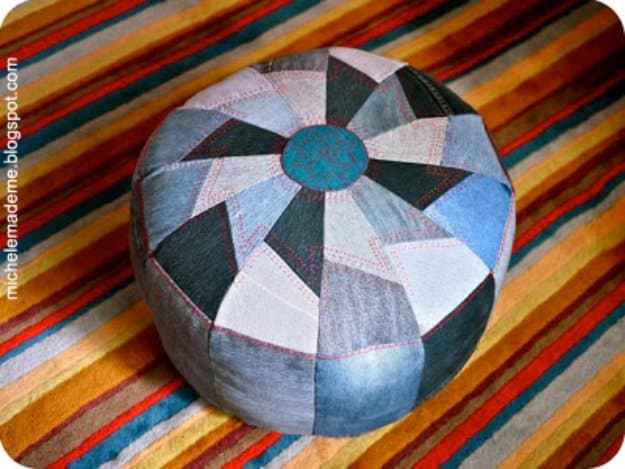 26. DIY Foam Ottoman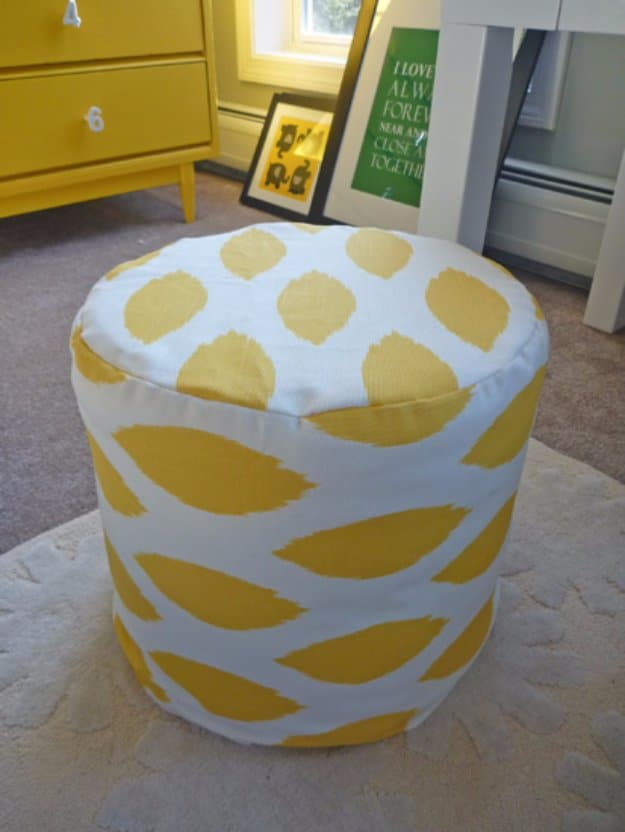 27. Painted Pouf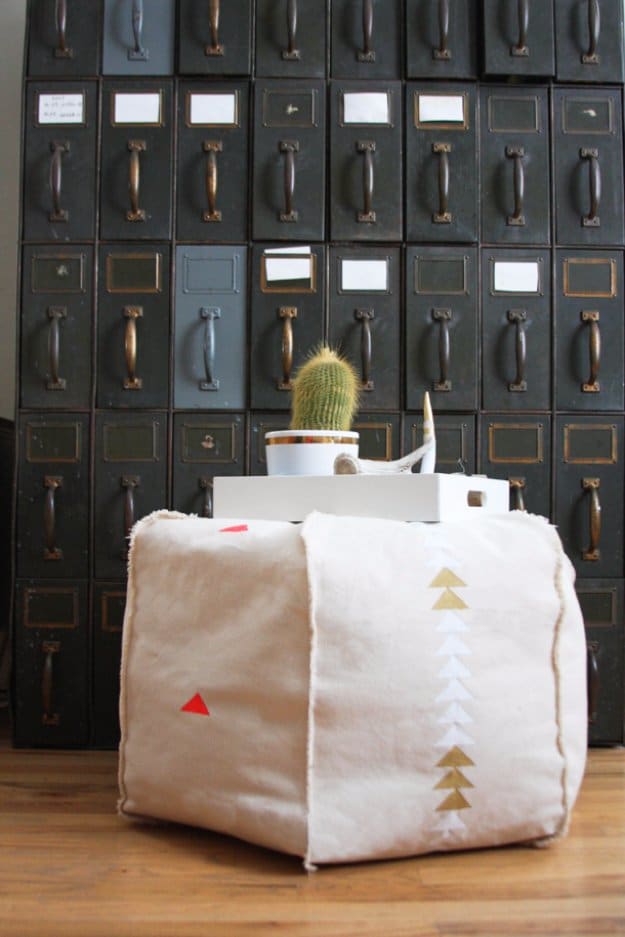 28. From Floor Mats to Poufs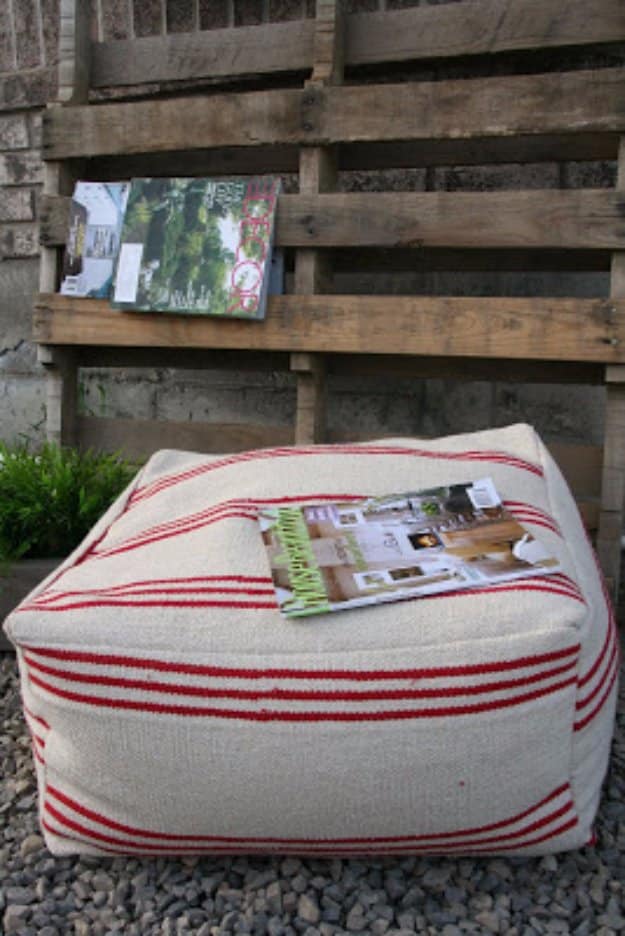 29. Felt Flower Pouf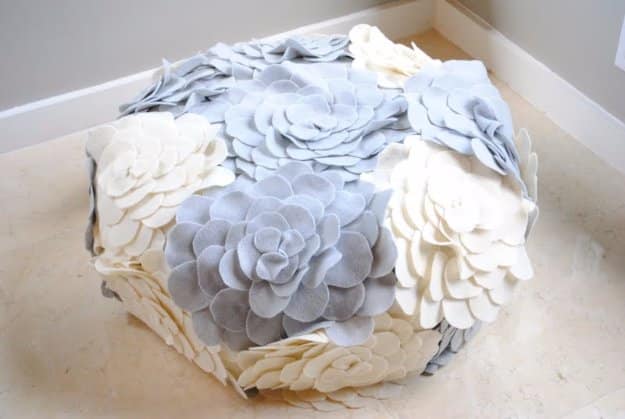 30. Burlap Coffee Bag Ottoman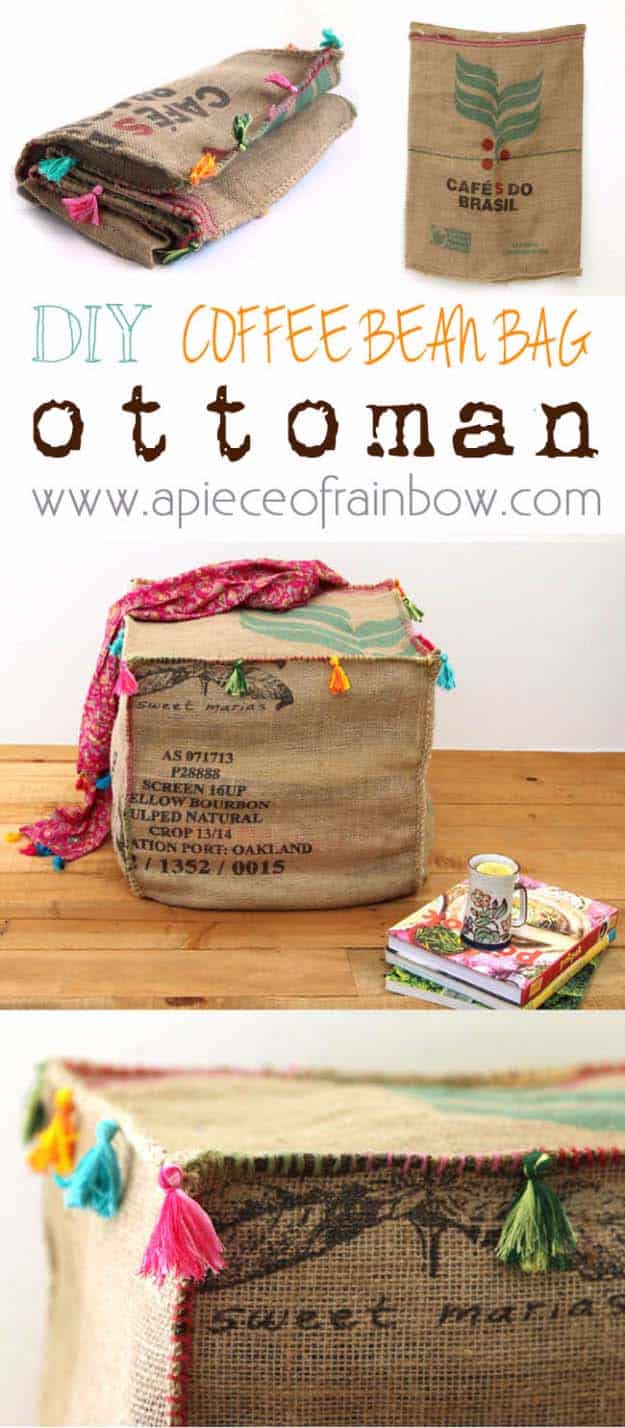 31. Make an Easy DIY Floor Pouf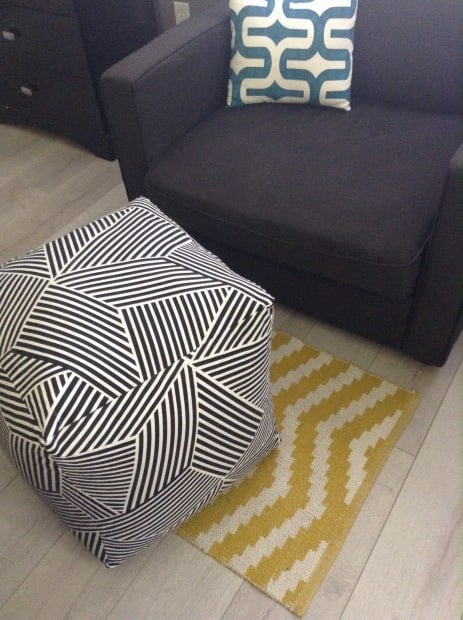 32. Crochet Floor Pouf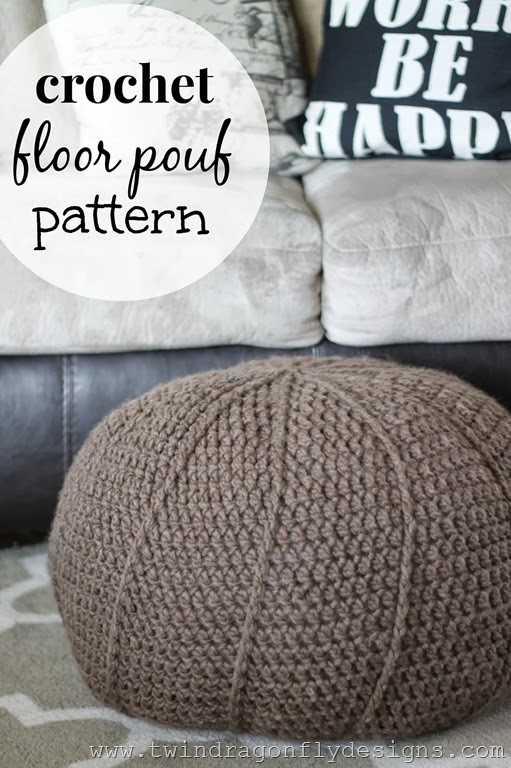 33. Oversized pouf Inspired by West Elm