Jute rugs are always expensive and overpriced. The best thing about DIY projects is you're able to recreate some of your favorite things at an inexpensive price. The materials in this video can all be bought at the Dollar Tree. In this case, Justin Wray's tutorial shows how to make a boho jute rug for only $5 or less depending on how much rope you need. If you don't already have a hot glue gun, it'll be under $10. I remember looking around for jute rugs online and I didn't understand how expensive they cost. So, when I came across this tutorial, it blew my mind. My style around the house is bohemian meets Scandinavian with a little twist of mid-century modern. It would work really well with the rest of my decor and furniture. There are many ways I could tweak this DIY. For example, I would want to connect more of the floor mats to make a bigger rug. The rug looks like it would last for a good amount of years with good care.
Materials:
jute rope
hot glue gun
hot glue sticks
ribbed floor mat (Dollar Tree)
Directions:
First, cut the ribbed floor mat in a half-rounded shape. Then, cut the jute rope to 20 pieces to 4 inches. Pull the rope apart into small three little strands.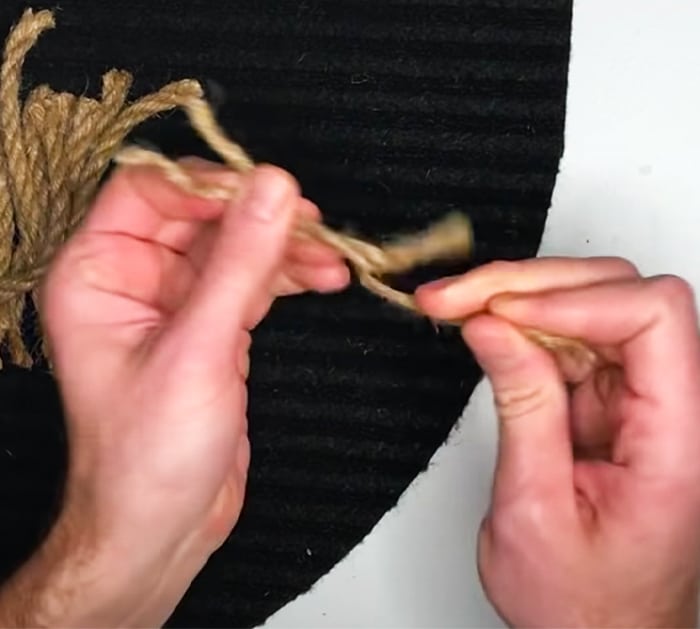 Next, start gluing the strands an inch apart from each other on the outside of the mat. Repeat the process all around by following and watching Justin Wray's tutorial on YouTube.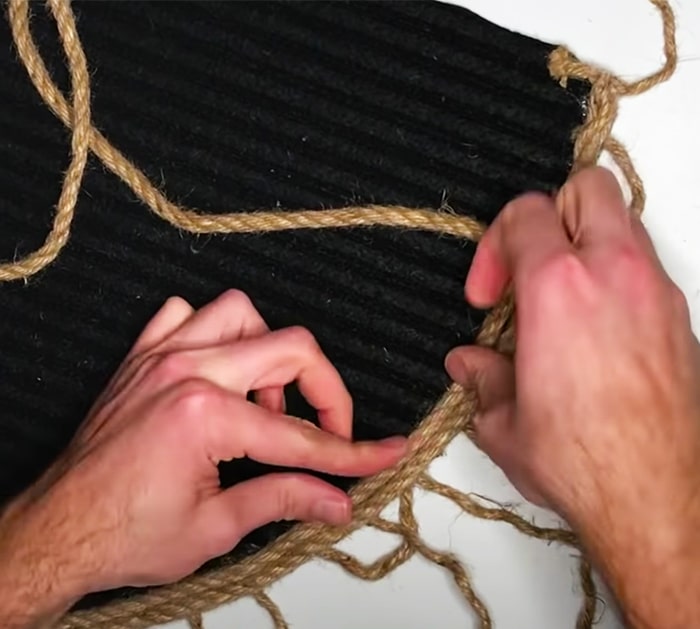 For only $2 you can't go wrong with making this Dollar Tree boho rug. I am going to make this with my girlfriends to add by the kitchen sink or to the outside patio. A lot of my rugs get dirty fast so this style of the rug will be perfect.