I love cooking anything in the crockpot, why I had never thought of making my favorite dish, Cajun Jambalaya in the crockpot is beyond me. I saw a recipe for crockpot Cajun Jambalaya on Youtube and had to try it, after all, I love all seafood and anything from the swamps of Louisianna and I also love my crockpot so it was an obvious match made in Heaven for me. The recipe couldn't be easier, I just threw all these ingredients into the crockpot, (no pre-cooking necessary). The ingredients are as follows:
Ingredients:
3 Skinless, boneless chicken breast
2 Whole sausages links
1 large Onion
1 Red bell pepper
1 can diced tomatoes (28 oz)
3 Celery stalks, sliced thinly
1/2 tsp thyme
1 Tbsp Cajun seasoning (you choice)
1 lb Jumbo shrimp
1/2 tsp Cayenne pepper
2 cups Chicken broth
Instructions: 1) Add all of the ingredients into your Crock Pot except your Shrimp and stir your ingredients. 2) Cook on Low for 7 hours or 3.5 hours on High.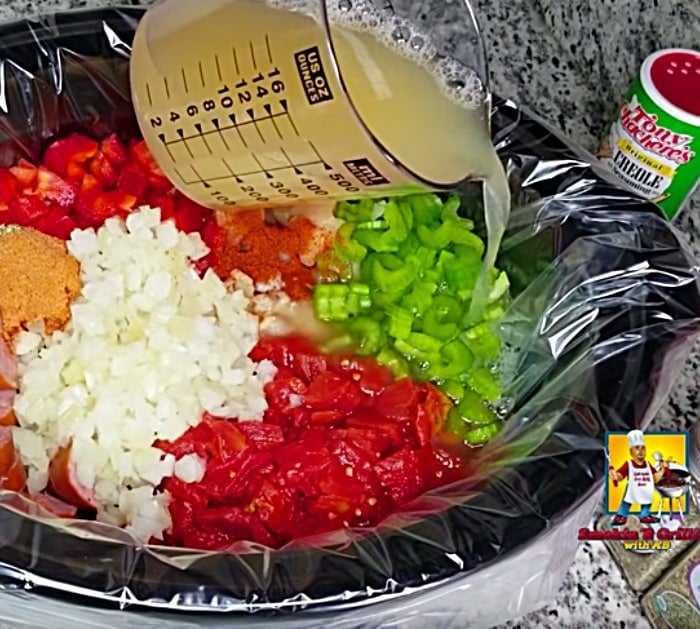 For the last 20 minutes add your Shrimp (thawed). Also, you can add crab legs if you like. 3) Best served over rice. Yummy!!!!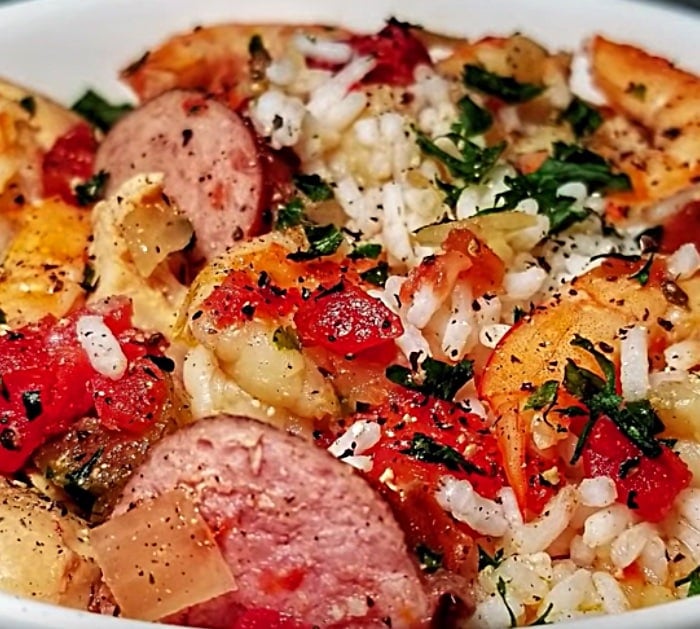 This is the most delicious recipe I have ever tried making, I served it to some guests I had over yesterday evening and they were in awe! Seriously, it tastes like something you spent a lot of time and effort on, not to mention needing to be trained for. Check out the fantastic chef who teaches us how to make all these delicious simple Southern Cajun Delicacies @GrillinAndSmokinWitAB on Youtube, he is a genius! Love this recipe so much!
Crockpot Cajun Jambalaya Recipe