Looking for a fast an easy crockpot soup recipe? This cheese and beer soup is super easy to make and has an incredible amount of flavor. Requiring almost no effort and with a very short prep time as well as keeping you on your budget, this beer cheese soup is great for any party, potluck, dinner at home, you name it.
In my home town, there is a small bakery/cafe that serves the best cheese soup in the entire world. It has been years since I have last tried it, but I do have many fond memories of eating it when I was younger. On a cold day in February long ago, my mother had picked me up from a swim meet and took me out to dinner. Since it was a Tuesday night, and we were near the bakery I knew and loved, she stopped by and grabbed two cups of cheese soup for us to take home and enjoy. I remember how much I enjoyed eating that warm cheese soup, the perfect blend of creaminess and flavor. It wasn't until I found this recipe when I re-found my love for cheese soup. Plus, the added flavor of the beer makes it even better, a unique twist on a favorite meal of mine. I now make this meal often since it takes almost no time out of my day and because it tastes so good.
Ingredients
1 (32 oz.) carton chicken broth
1 (12 oz.) bottle beer (ale or lager)
3 cups sharp cheddar cheese, grated
1 cup white onion, finely chopped
3/4 cup carrot, finely chopped
1/2 cup celery, finely chopped
1/2 cup heavy cream
1 tsp. garlic powder
1 tsp. Worcestershire sauce
kosher salt and freshly ground pepper
Step 1:
Begin by filling the crockpot with the onion, carrot, celery, garlic powder, Worcestershire sauce, salt and pepper, chicken broth and beer. Then cook on high for 2-3 hours.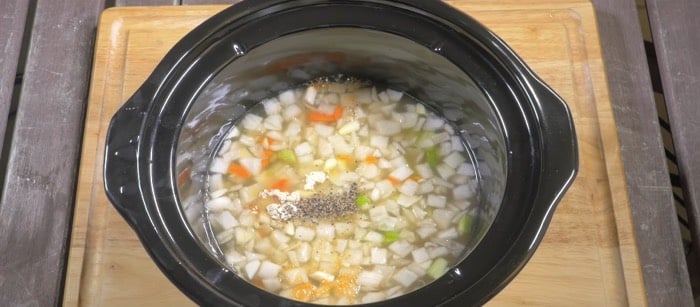 Step 2:
Once the soup is warm and the vegetables are tender, add in the cream and cheese. Stir thoroughly and cook for an additional 15 minutes for the cheese to melt.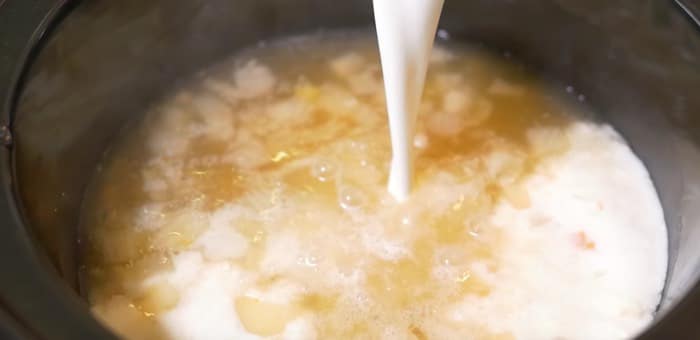 This beer cheese soup might just be one of my favorite recipes because of its flavor and easiness to make. For a full how-to on this beer cheese soup, check out the video below.