DIY Horseshoe Picture Frame – Cool Country Craft Idea!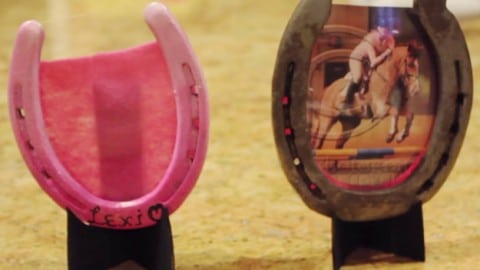 A DIY horseshoe picture frame is the perfect craft project for any equestrian fanatic. Put a rustic touch in your DIY home decor with this easy upcycling idea. These homemade picture frames also make great diy gifts for your equine-inclined friends and family. This step by step tutorial makes this upcycled craft easy to create.
DIY Horseshoe Picture Frame
Materials:
Wax Paper
Picture
Felt Paper
Transparent Plastic Cover
Cardboard
Sponges
Hot Glue Gun and Glue Sticks
Paints and Brushes
Scissors
Horseshoe
Step 1
Clean the horse shoe and remove the nails that's on the shoe.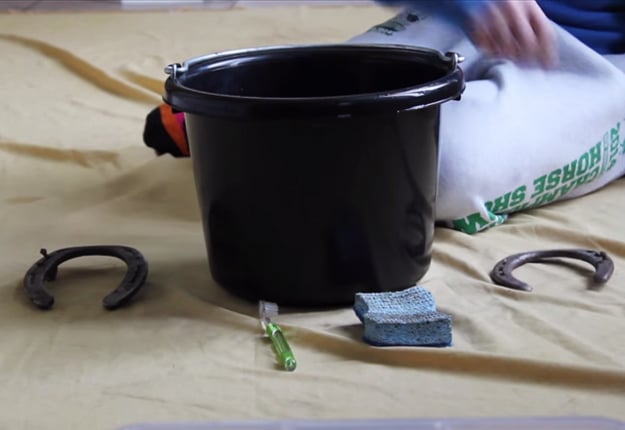 Step 2
Trace and cut the plastic as well as the felt paper using the horseshoe's outer frame creating a pocket like shape.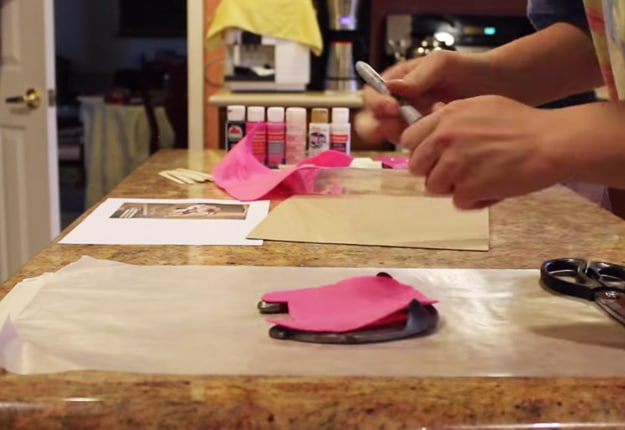 Step 3
Glue the plastic on the sides of the horseshoe using hot glue and on top of it, glue the felt paper as well on the sides creating a pocket for the picture.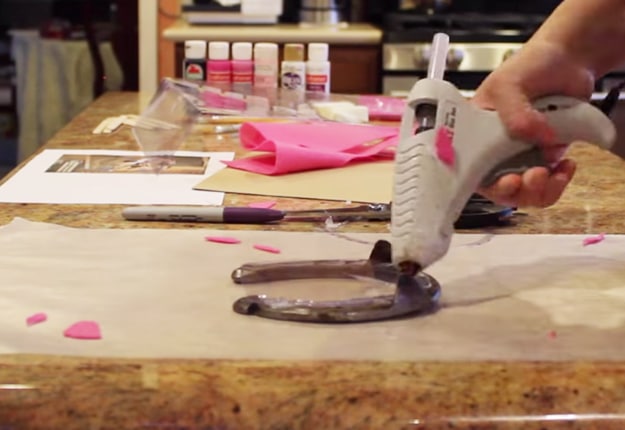 Step 4
Insert the picture in between the plastic and the felt paper.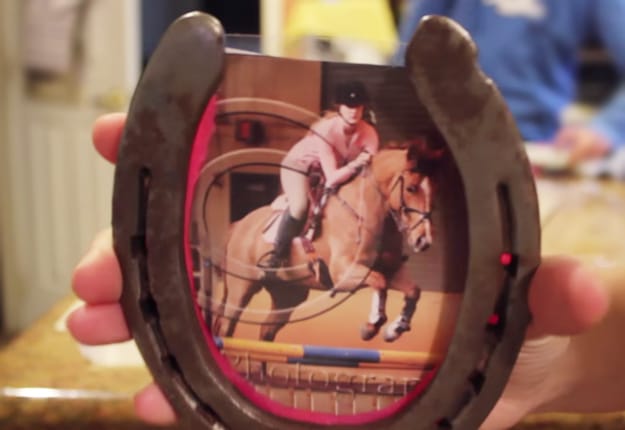 Horseshoe Picture Frame Stand
Draw a backwards L-shape on a folded piece of cardboard and paint it black to make it look classy.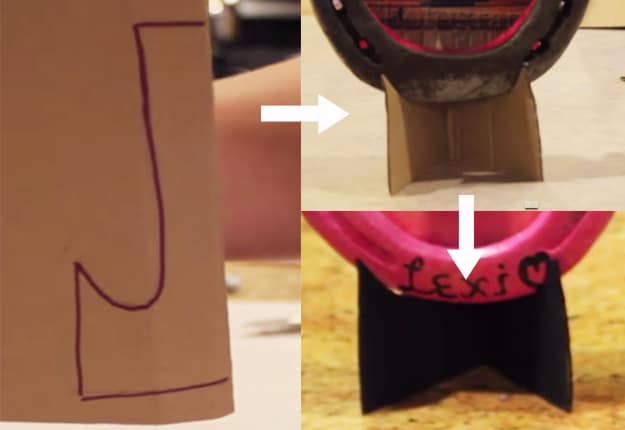 Painting the Horseshoe Picture Frame
You can choose any colors that you like to paint your horseshoe frame but here's a good example on how to do it. Paint the horseshoe with pink or any desired color and from the top of the horseshoe, paint it with white. Paint it lighter as you go down to create an ombre effect.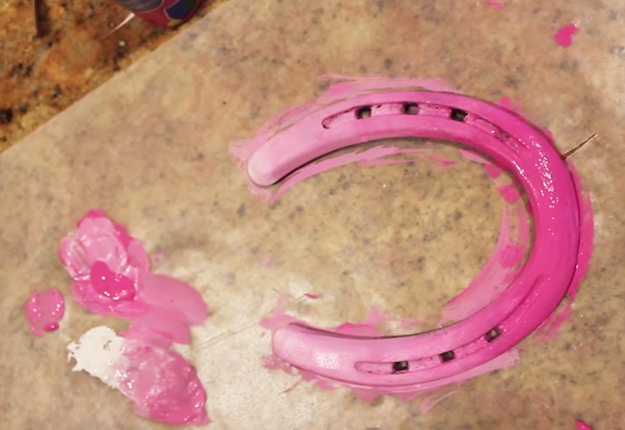 You can add other decorations depending on your style like glitters, buttons or paint some letters and names on it to make it more personalized!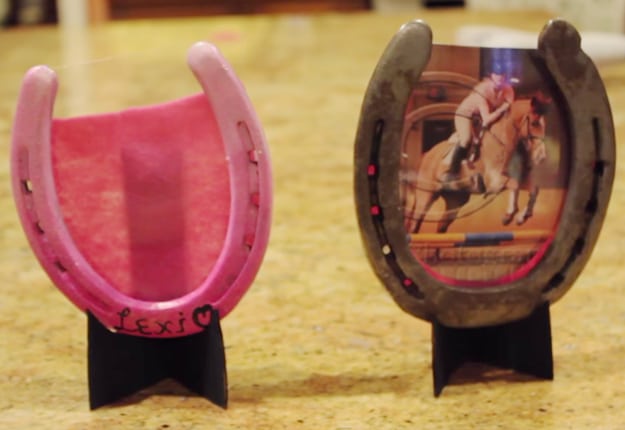 Don't Miss Out! Sign up for the Latest Updates