Are you in search of quilt patterns for big-size projects? This falling triangles quilt pattern from Missouri Star Quilt Company on Youtube is perfect for you. These blocks can easily make big-size quilts – ideal if you need a king-size one. It's easy to put together and beginner-friendly. Learn the step-by-step instructions by watching the video tutorial below.
Materials:
1 packet of 10″ squares
1 solid white layer cake
2 solid white jelly rolls
Directions:
Step 1
Put two squares together (background and colored square), right sides together, and sew all the way around the outside edge 1/4 of an inch. Now, take your ruler and line it up between the stitch line and follow it all the way up between the stitch line also. cut it diagonally in both directions. Do this to the other side also. You now have four half-square triangles. Press these open. Repeat this process until you have 168 half-square triangle pieces. Next, take your strip and lay down your half-square triangle, color side to the edge, then sew it together.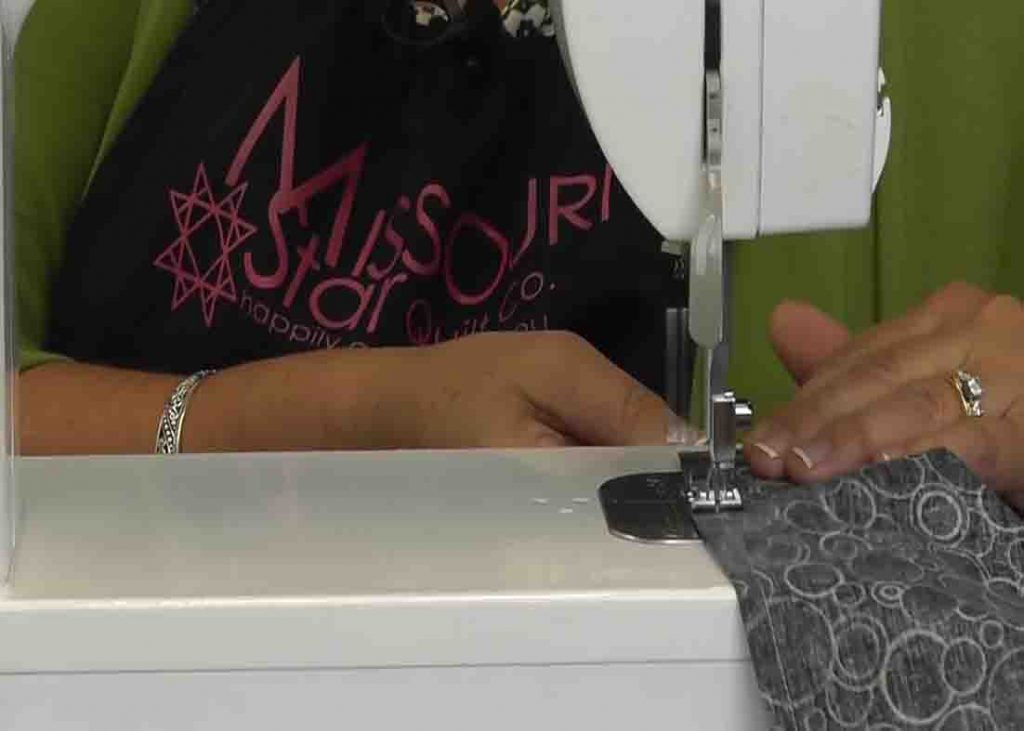 Step 2
After sewing, clip off the bunny ear, trim it up so it's nice and straight, then press open. Now, add another strip to the other color side by repeating the earlier step. After you have bordered two sides of the block, your block is now done. Do this to all of your blocks. Now, start to lay out the top of your quilt. Lay 12 blocks with the triangles going up and down alternately in a row, then 14 blocks down.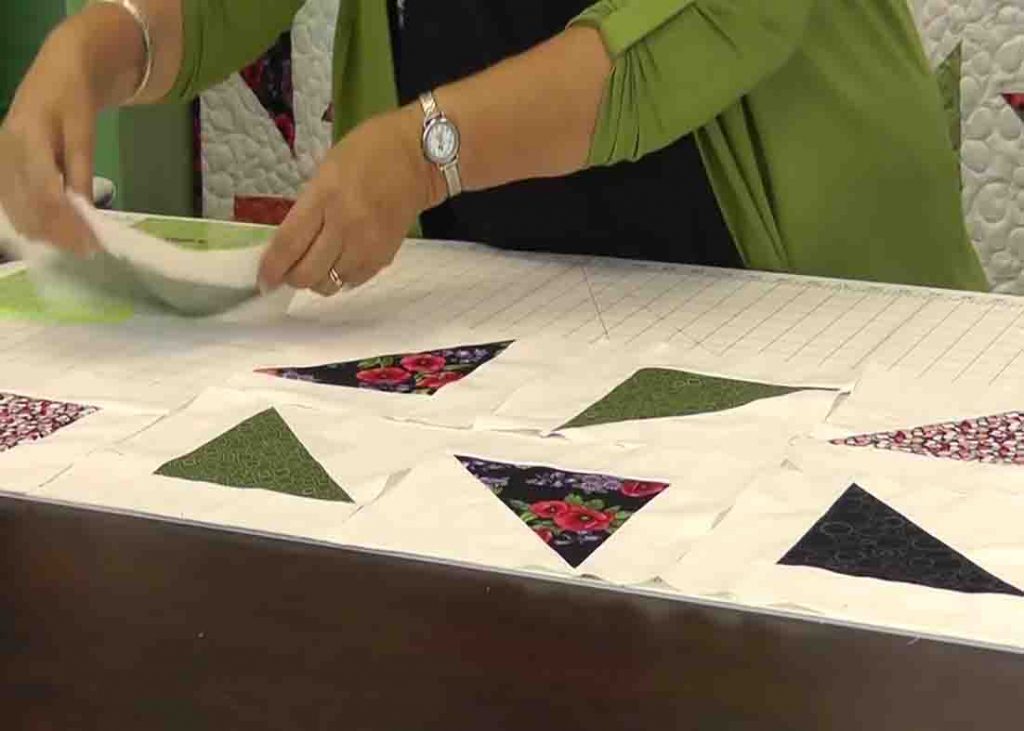 The Falling Triangles Quilt Tutorial