This Skittles iced tea recipe looks fun, vibrant, and colorful. I love the alcoholic drinks that Tipsy Bartender makes on YouTube. His tutorials are always quick and straightforward. Also, they're always creative ideas that are fun to make. I think it's best to make alcoholic drinks with things that remind people of their childhood or that plays off something playful. In this case, it's skittles candy. The red skittles are the best in my opinion, so that makes me happy that he used that color. You can choose whatever color is your favorite. The iced bowl that sits on top of the drink is cool and puts the whole skittles iced tea together.
Ingredients:
1 oz. (30ml) Skittles Vodka
2 ½ oz. (75ml) Sweet & Sour Mix
Splash Lemon Lime Soda
Rum
Gin
Vodka
Triple Sec
Directions:
First, put red skittles in a bottle, or any color you like. Then, add some vodka and shake. Let red skittles infuse with the vodka overnight in the refrigerator and strain excess candy if required.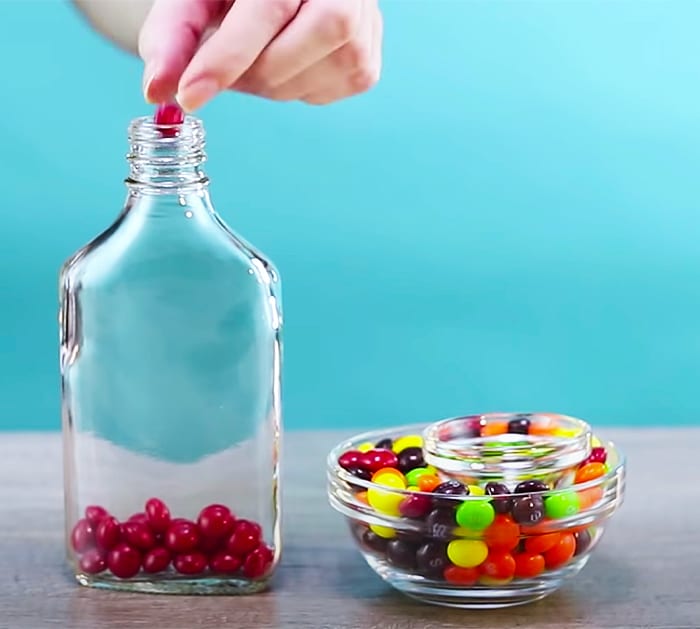 Next, add ice to a glass filled with rum, gin, tequila, triple sec, sweet & sour, and infused skittles vodka. Stir and top it off with lemon-lime soda. Also, to make this a skittles iced tea, use a lemon squeezer and filling it with crushed ice. This will create an ice bowl for you to add more skittles.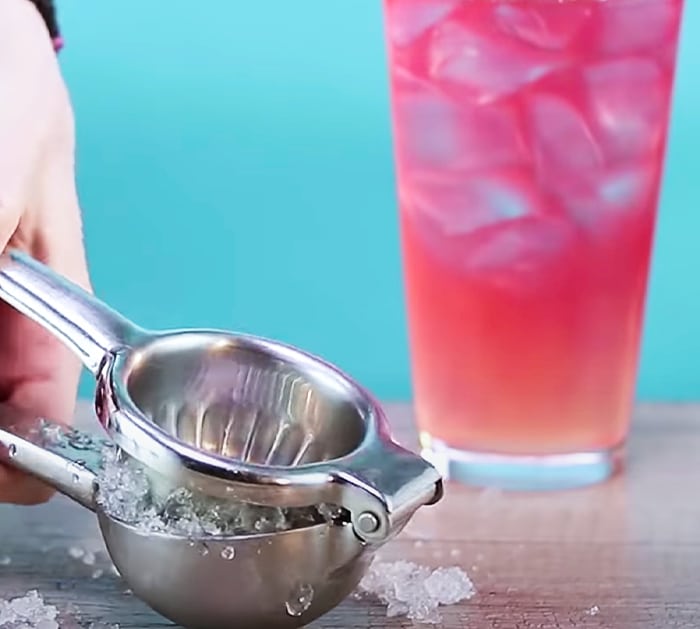 Overall, I think this is a creative alcoholic beverage. I love that this recipe follows along with a traditional long island iced tea, but with different alternatives such as using sprite instead of coke. I prefer clear soda, however, I do not like soda. In this case, I would use soda water. I have a lot of gatherings at my place with my friends, and I'm always looking for fun alcoholic beverages to make at home.