Did you know that your old or broken wine barrel still has a use? You can repurpose a wine barrel and turn it into a beautiful and sturdy chair using only its staves! So the next time you consider buying a new outdoor chair, think twice and just try to build one on your own. It's more inexpensive than store-bought and you can also have some fun while building this chair. Watch Spoon's Projects video tutorial on YouTube for more details on this DIY project.
Materials:
A barrel
Drill
Outdoor screws: 1 5/8" and 2½"
1/8" drill bit
Yardstick or measuring tape
Clamps
Chop Saw
Sander
Level
Outdoor urethane
Pencil
Directions:
Step 1
Disassemble the wine barrel completely, every barrel has about 25 to 30 staves, line them from the skinniest all the way up through the thickest. Now, choose the pieces of board that you'll need for the chair, you should choose 2 thick boards for the arms, then slightly thinner boards for the front leg, and then another set of thick boards for the back leg underneath the seat because a lot of weight is gonna go there, the rest of the chair's part can be skinny.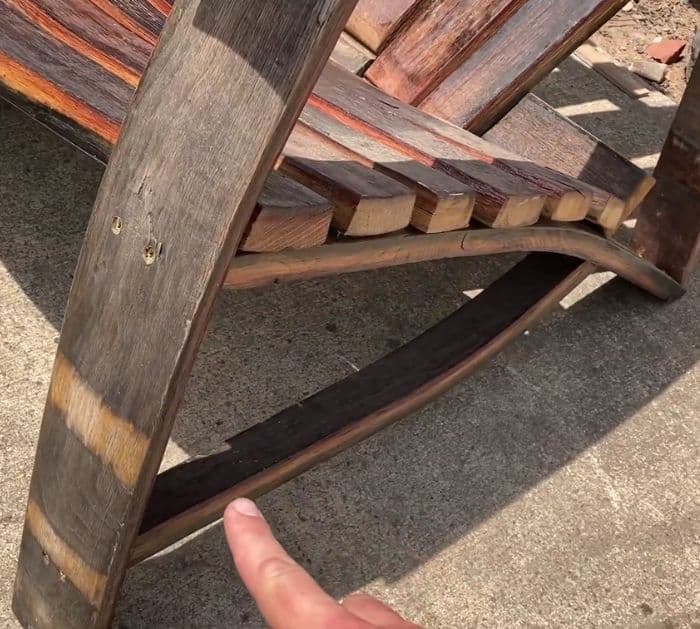 Step 2
Take the boards, then make a rough layout of the chair, and choose the braces for the seat boards and backboards. Once you're done deciding where each stave is going, start cutting them according to the measurements shown in the plan, and sand each piece nicely. Assemble the pieces together, make sure that the seat has a total of 18 inches, and remember to space the boards evenly. Attach the boards together using some screws. Watch the video tutorial below for more details.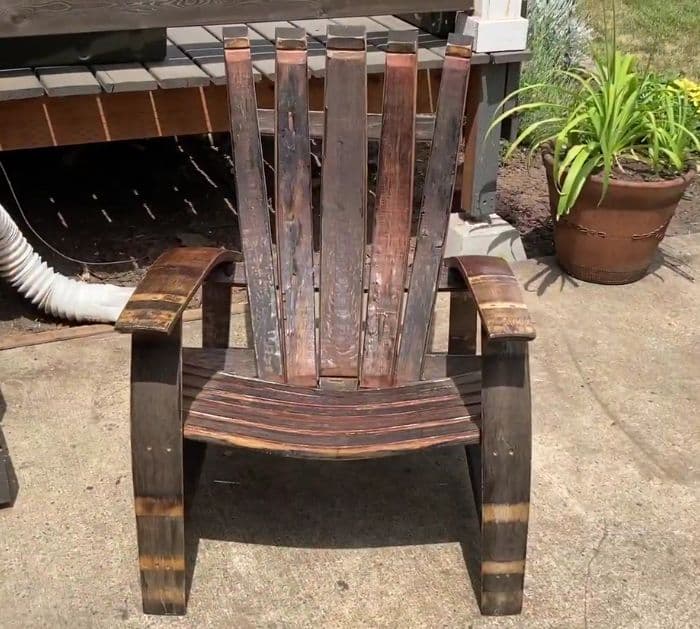 *These amazing images are all credited to Spoon's Projects and Levines Lights via YouTube. Check his other content and follow for more!
Repurposed DIY Wine Barrel Chair Tutorial