If you're looking for a unique way to upcycle or repurpose a random plastic bucket, then you might love this project idea by Char's Nest on YouTube! This video tutorial will show you how to make a DIY water fountain using a plastic bucket, the steps are super easy to follow, and the materials are pretty easy to provide, as well. Learn how to make this for your garden now.
Materials:
Cardboard or newspaper
Plastic bucket with a lid
Blue glossy spray paint, or use any color
Clear vinyl plastic tubing
Solar-powered water pump, with attachment
Drill
Pebbles
Directions:
Step 1
Lay a cardboard or newspaper on your work surface to catch any excess paint, then place the bucket upside down and the lid right side up, and then coat them with blue spray paint. After the paint has completely dried, insert one end of the plastic tubing into the pump, then place the pump at the bottom, and drill a hole at the center of the lid wide enough to fit the other end of the plastic tubing.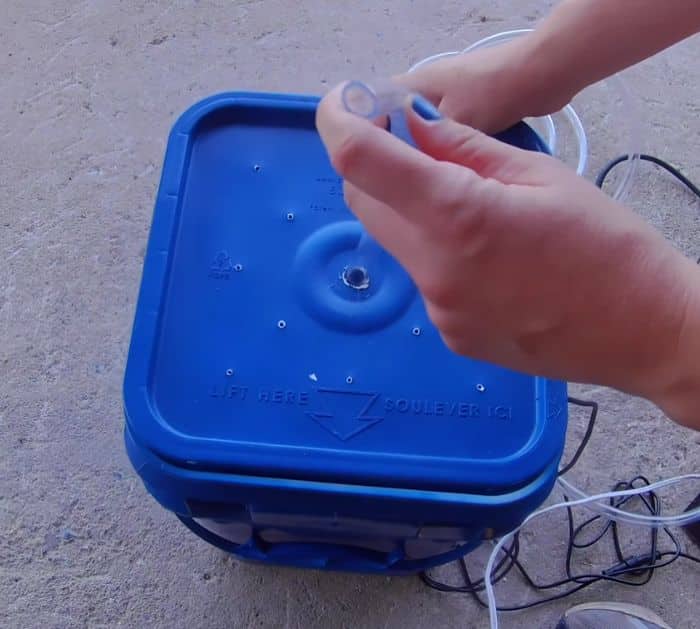 Step 2
Next, drill a couple of holes all over the lid for the overflow, then make an indent on the side of the rim of the bucket, and let the wire of the pump sit right into that space. Pour water inside the bucket, then test if the overflow you've drilled is enough, and add more if needed. Once content with the overflow, place a couple of pebbles all over the top of the lid, then add the attachment of the pump to the end of the plastic tubing, and turn the fountain on.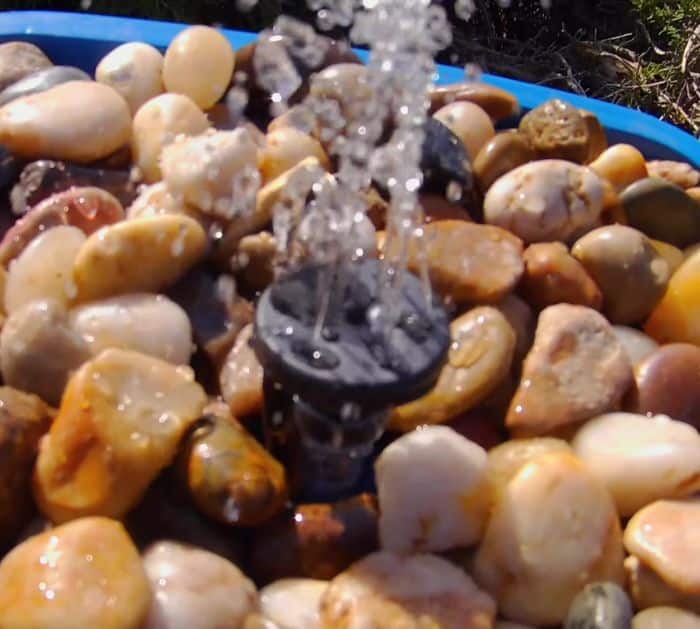 *Thanks to Char's Nest via YouTube for all images used here. Give her channel a visit and subscribe!
Repurposed DIY Bucket Water Fountain Tutorial