6. Rainbow Rays Quilt Block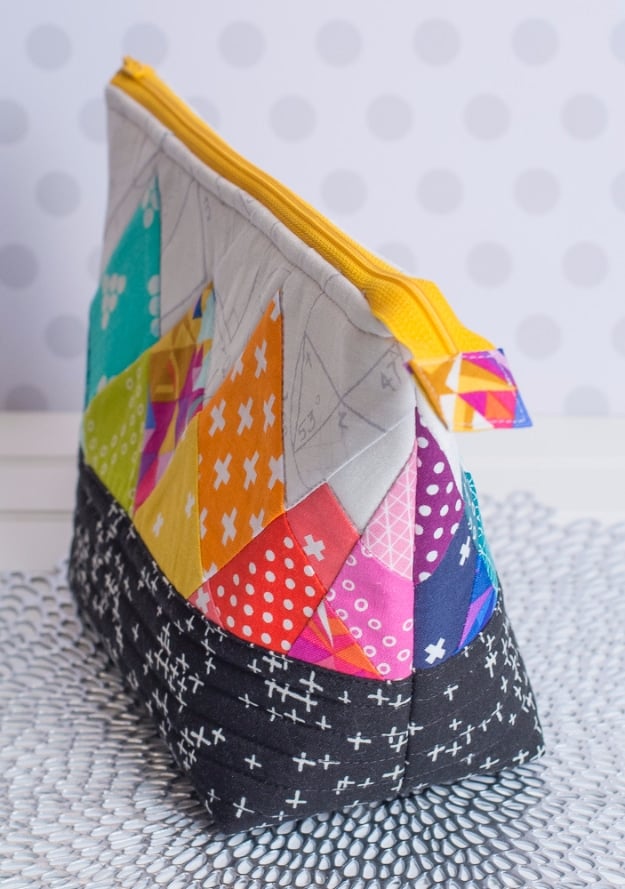 If you've ever wanted to make a quilt but were a bit intimidated by the thought of all the piecing and quilting, then you have to check out this simple and quick DIY tutorial from Kittens and Threads. This quilt pattern is great – a little bit of traditional, a little bit of modern.
7. Herringbone Quilted Pillow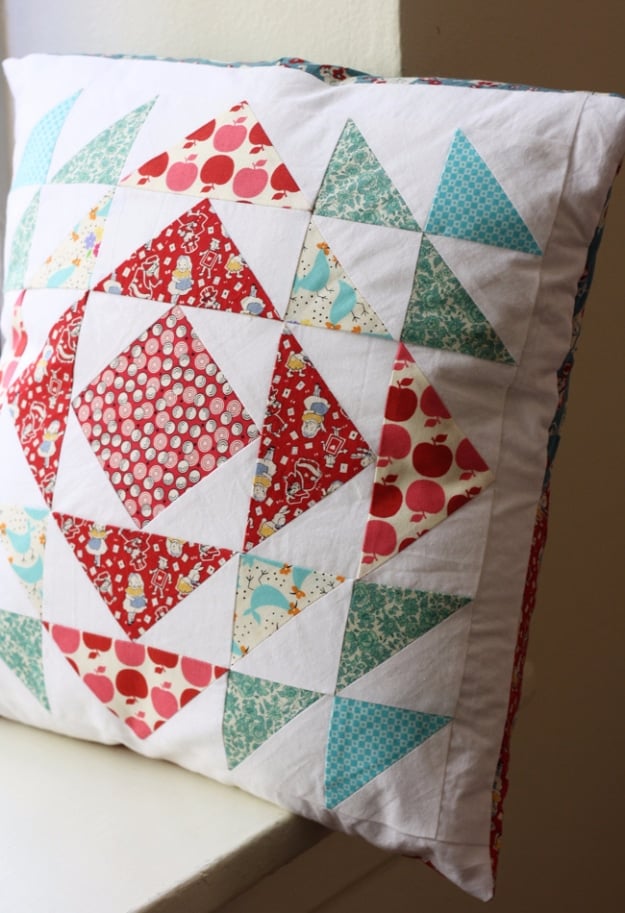 This Herringbone Quilted Body Pillow is a stash buster project. Make your own herringbone pillow cover to add a bit of summer flair to your crafts. Gather up all those scraps of fabric, cut into short strips and stitch together to make a beautiful Herringbone Quilted Pillow.
8. Quilted Wine Tote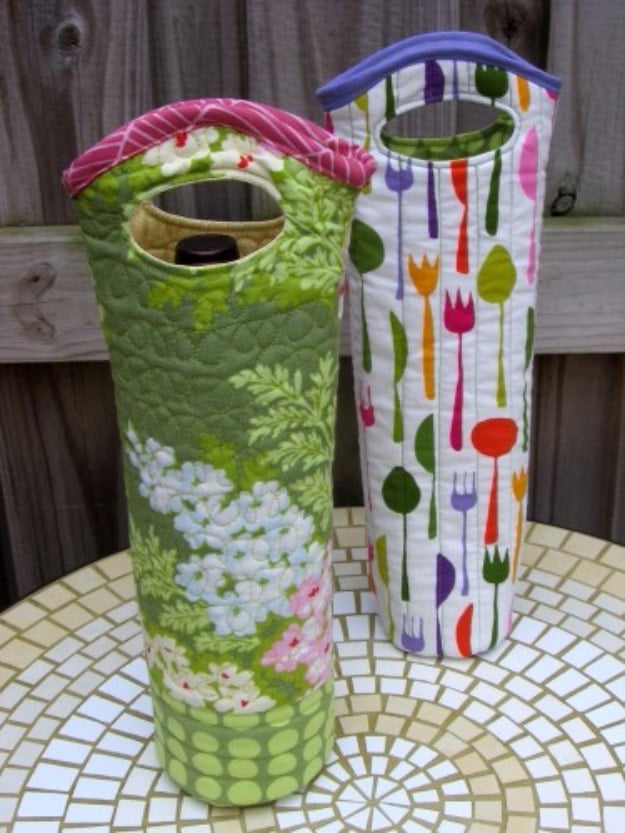 If you're looking to learn How to Sew a Wine Tote, try this tutorial for size. Taking you through step-by-step instructions, you can sew a tote for any occasion. These bottle totes are ideal to bring to dinner as hostess gifts too. You can use these bags for more than just wine bottles.
9. Fabric Boxes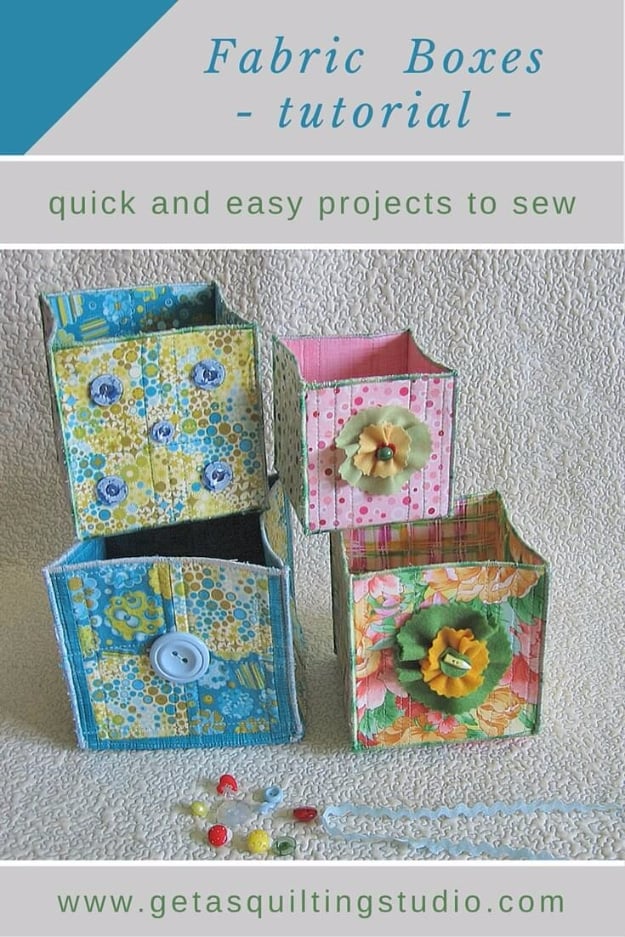 A fabric box is a gem to make and use. It is sturdy and holds its shape and make you look good when you say you have made it yourself. Organize your space with these quilted fabric boxes and create the perfect storage for any space. You can even customize them for any space and with any fabric!
10. Scrap Happy Apron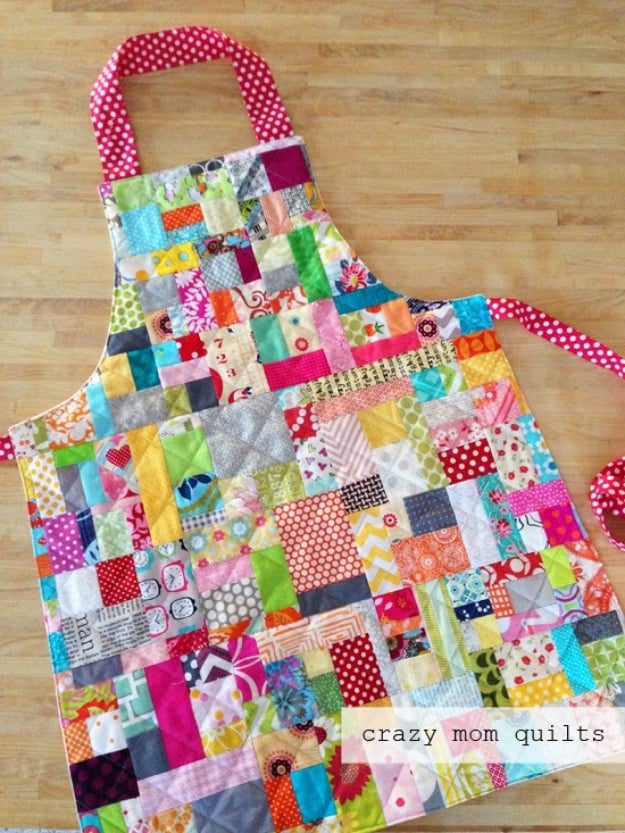 In this easy, step-by-step tutorial, you'll learn how to make a scrap happy apron by quilting. I loved the fact that it is extra long to wrap around the waist and tie in the front. Grab the complete tutorial from Crazy Mom Quilts.