I love quilting all year round, but especially love quilting and sewing at Christmas time. So I just use any quilting pattern and then make it with Christmas themed fabric. This project was perfect for using up my old Christmas fabric because it is made in the scrappy style, so you can use even the smallest of remnants and I have a lot of Christmas remnants from years past. Nothing makes the holiday season more bright and homey than DIY decorative accessories made from patchwork remnants fashioned into incredible holiday seasonal flair. I had some Christmas fabric and awesome fat quarters I bought on sale at JoAnn's Fabrics for next to nothing but didn't quite know what I was going to do with them. I went searching on Youtube for a great Christmas quilting idea for my holiday living area. I found this beautiful Wine Tote Sew As Yiu Go Quilt Pattern and could not wait to try it! I started by Then I just followed the simple instructions but there is a kit with fabric included at https://www.shabbyfabrics.com/-Quilt-As-You-Go-Wine-Totes-Gilded-Blooms-P80520.aspx
The quilt as you go instructions are very easy though, I just cut my batting in the shape of the tote shown in the pattern and used my Christmas scrappy fabric to make the diagonal quilted lines.
So the whole idea of "Quilt as you go" is to sew fabric pieces directly to the batting. You are not making a quilt top to then apply batting to, you are actually sewing directly on to the batting making the quilt literally as you go. It looks like this, you sew right sides together on each strip addition then press it down.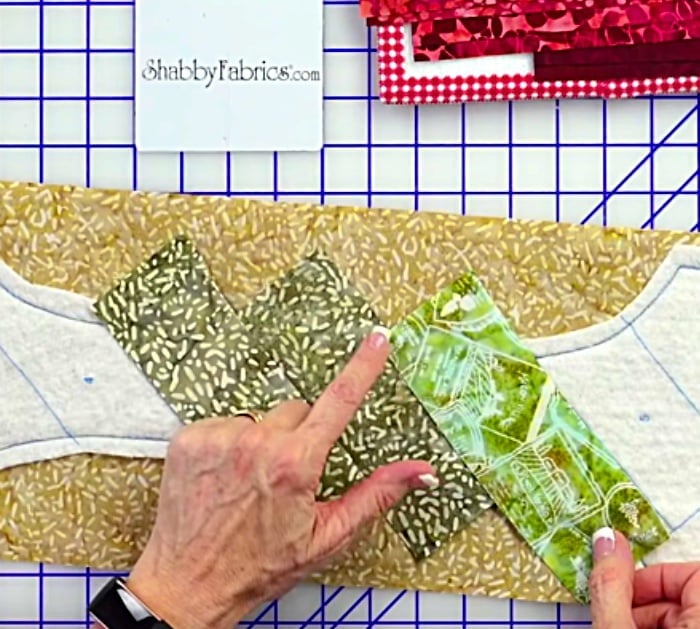 Then you just assemble the pieces cut out your project, sew together, including flat circle end and add the binding.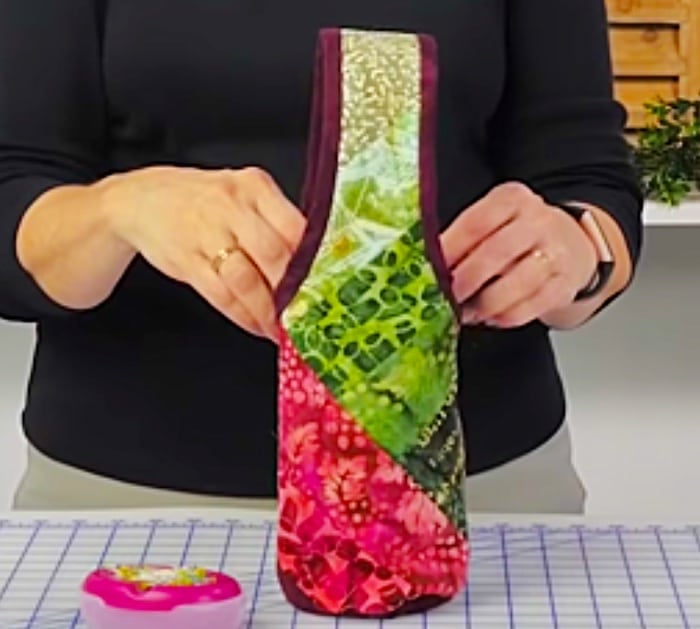 I hope you guys enjoy this project as much as I did, these wine totes are so cute and make great gifts!
How To Sew Quilt as You Go Wine Totes