If you haven't checked out Jenny Doan of The Missouri Star Quilt Company, you are in for a treat. Jenny is an absolute master at the art of quilting and I call her the Kansas City star, after her iconic Kansas City star quilt. Jenny Doan is one of my very favorite quilters on Youtube, her patterns and teaching methods are so simple and down to Earth everyone can easily follow along. This hexagon quilt as you go video tutorial is one of Jenny's finest because she has partnered with Nicola from Daisy and Grace Quilts in the United Kingdom. Nicola and Jenny met at a quilt show in England. Nicola showed Jenny her fantastic quilt as you go patterns and Jenny was smitten with her work. Right then at that moment, Jenny and Nicola decided to join forces. The hexagon quilt as you go project was one of the very first projects born out of this partnership and it is amazing. This fabulous tutorial includes many tips for beginners, such as pinning, pressing, and general assembly. The instructions Nicola gives in her video will guide you step by step through measuring your fabric hexagons and cutting them precisely to make sewing and assembly as easy as possible.
Materials:
4 Charm Packs (5-inch print squares)
5 3/4 yards White Quilt Fabric
1/2 yard Blue Quilt Fabric
1/2 yard Yellow Quilt Fabric
1/2 yard Red Quilt Fabric
Twin Size Batting (60″ x 60″)
Quilt As You Go Hexagon Template Set
Directions:
This is a wonderful quilting tutorial by Jenny and the gang at Missouri Star Quilting Company. I plan on ordering the hexagon kit in the morning because this project has really inspired me. The quilting as you go method is so amazing, it starts at the very beginning stages of your project. You simply cut out the hexagon shapes and sandwich your batting in between the top and bottom fabric layers. Then you will fold up the bottom layer over the top and do a topstitch. This creates your sashing as well.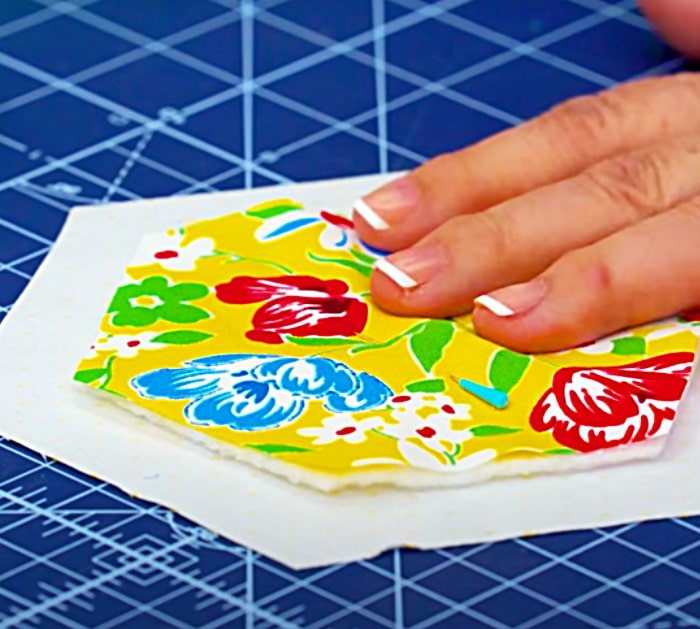 Then, you will just zig-zag the sashing side by side. That is all there is to this project, all the steps are rolled up in one.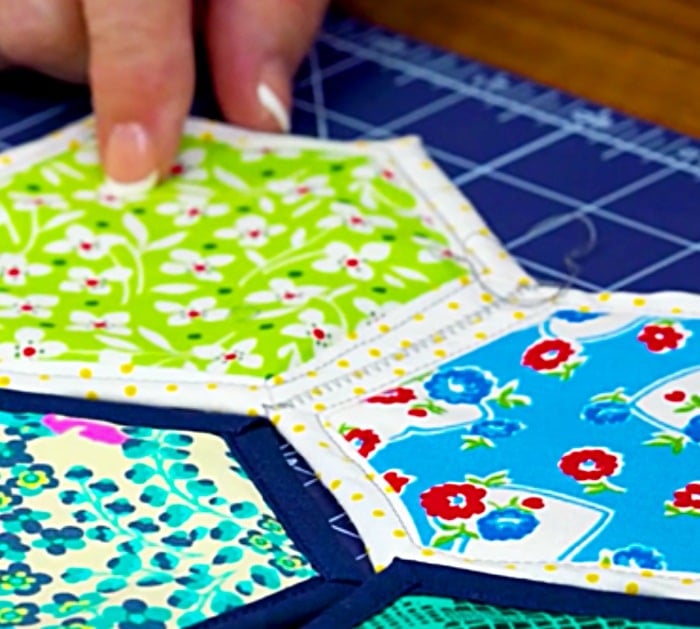 This is such an amazing quilt project, it has all the elements I love in a quilt pattern. This quilt is easy, beautiful, and a lot of fun.
Quilt as you go – Hexagon Pattern By Jenny Doan