These quick and easy sewing projects are perfect for sewing beginners or experts. You can keep these handy, easy DIY projects around your home or use them as the perfect homemade gift to give a hostess or your loved ones. Either way, these sewing tutorials are useful for everything from nifty storage ideas to DIY home decor.
27 Sewing Projects You Can Make in 5 Minutes
Whether you're a sewing beginner or a DIY project tackler extraordinaire, these sewing ideas will be a breeze and only take a couple minutes of your time!
1. 5 Minute Bread Bag
via saltwater-kids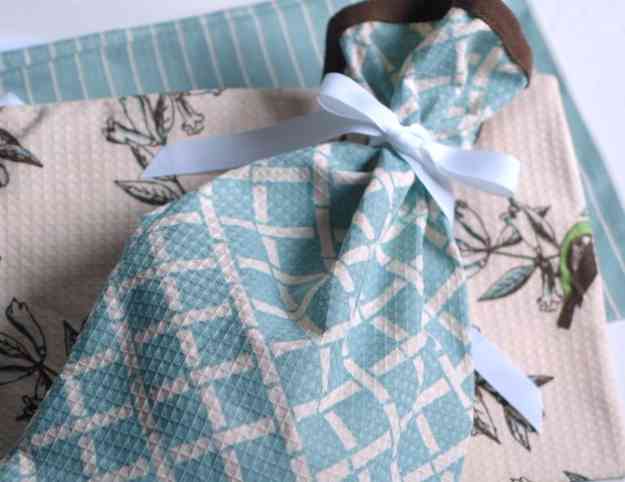 Next time you're invited to a party bring some homemade banana bread dressed up in this beautiful DIY bread bag.
2. 5 Minute Pillow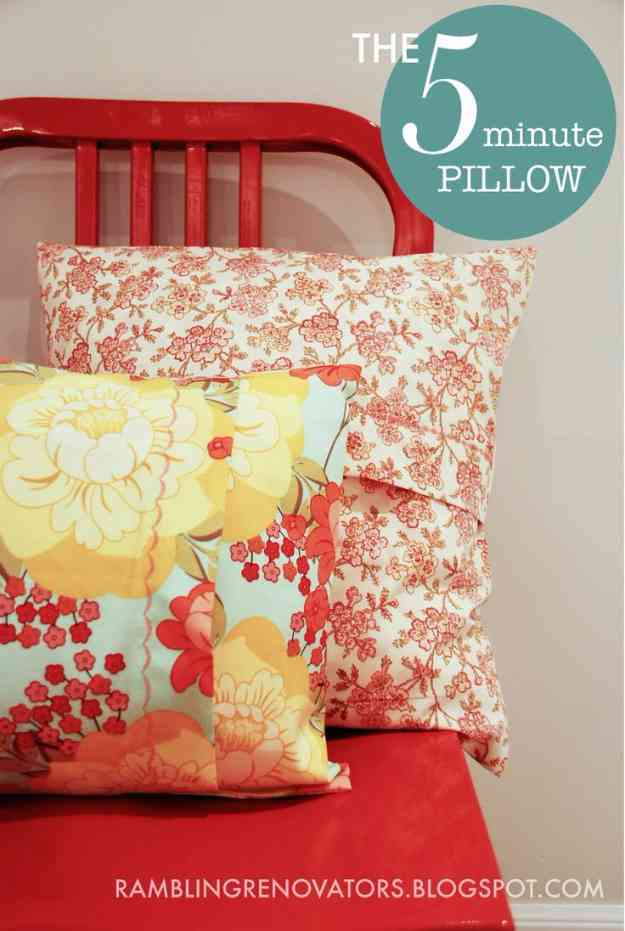 DIY pillows don't have to be complicated. All you need is the right fabrics and a little know-how to create an easy homemade pillow in 5 minutes flat!
3. Five Minute Fabric Flowers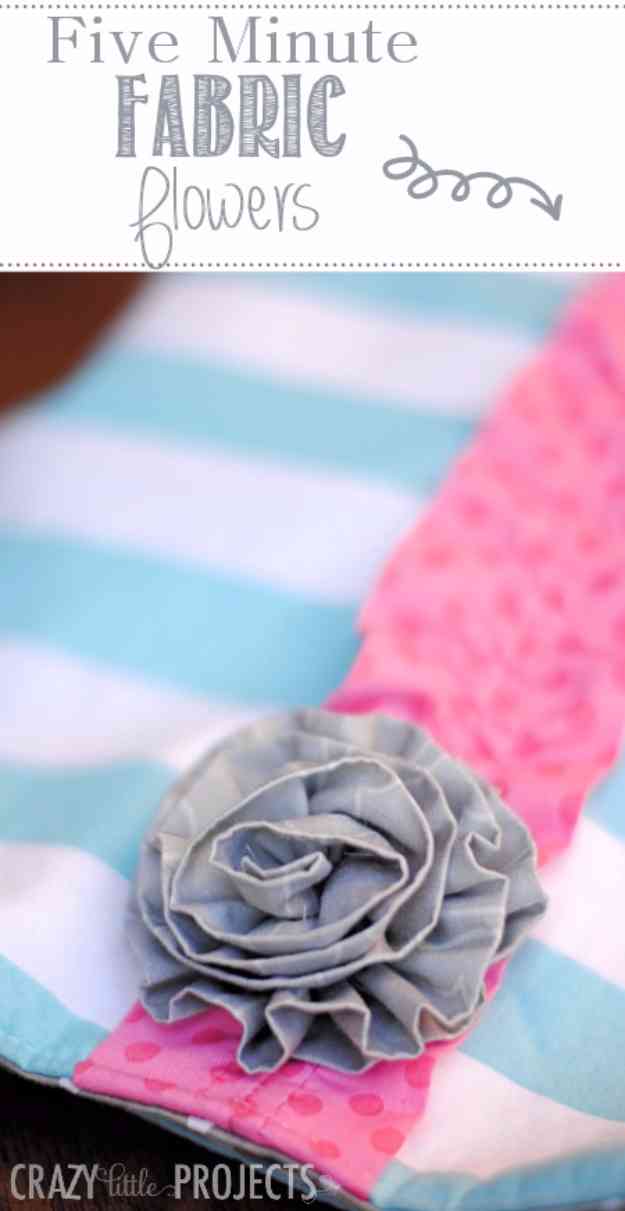 Liven up your DIY home decor or your other sewing projects with these adorable fabric flowers.
4. 5 Minute Kleenex Holder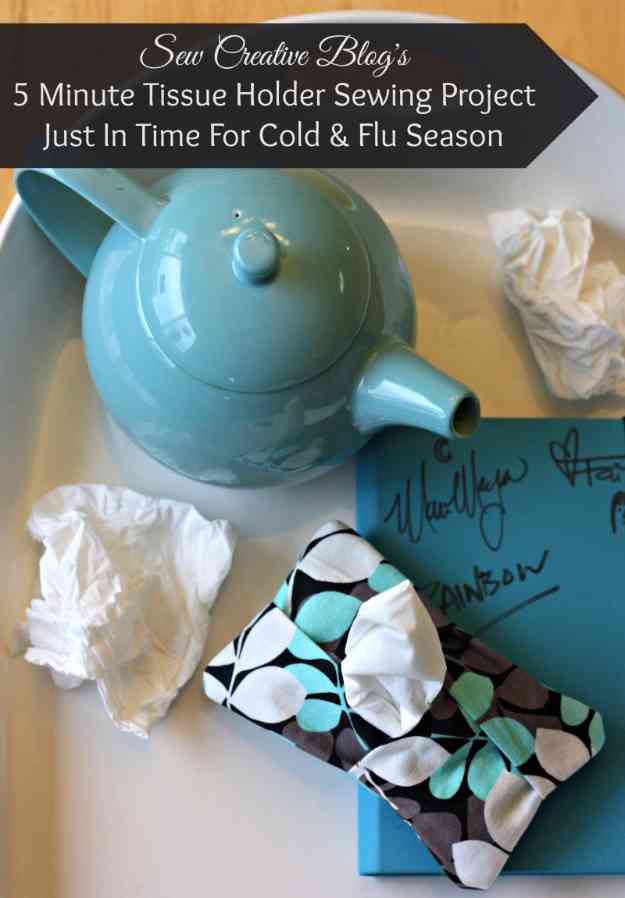 Don't waste your money on tiny Kleenex packs. Make your own with this easy sewing tutorial!
5. 5 Minute Toddler Leggings
Via howdoesshe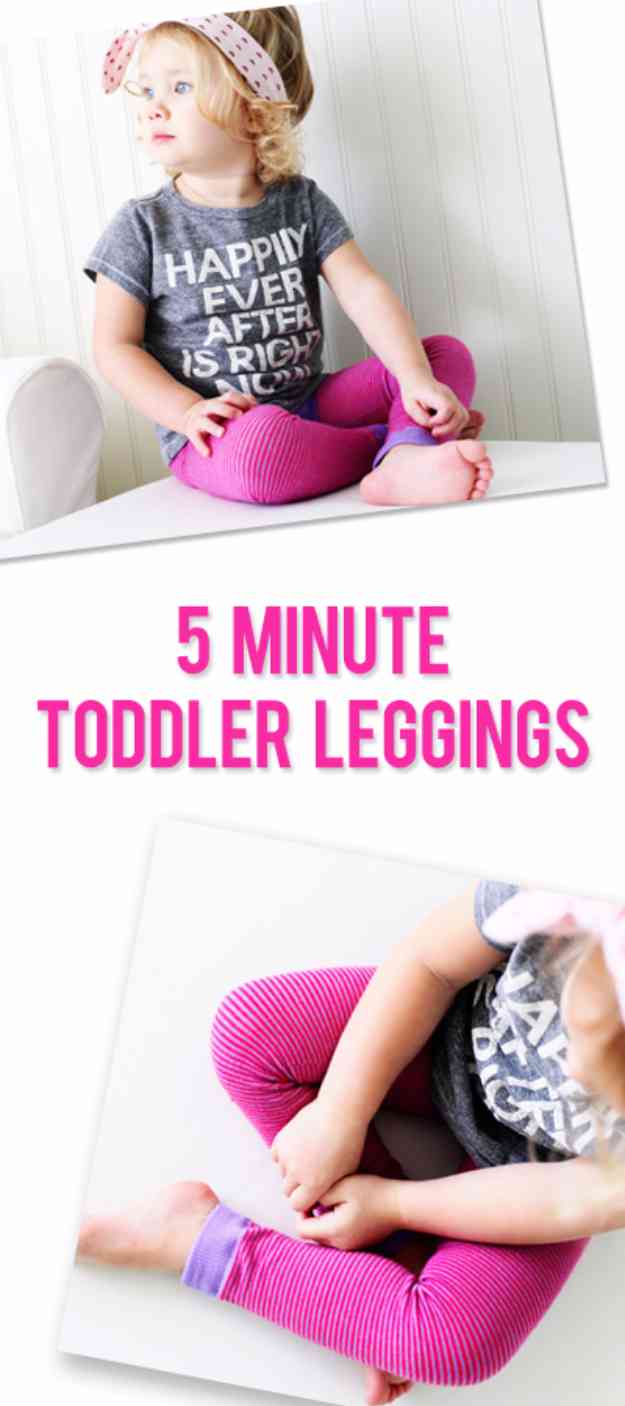 If you're a fan of upcycling and DIY kids clothing, this sewing tutorial is the perfect project for you to tackle. And the best news it'll be ready for the kids to wear in just 5 minutes!
6. 5 Minute Blackout Curtains
via honeybearlane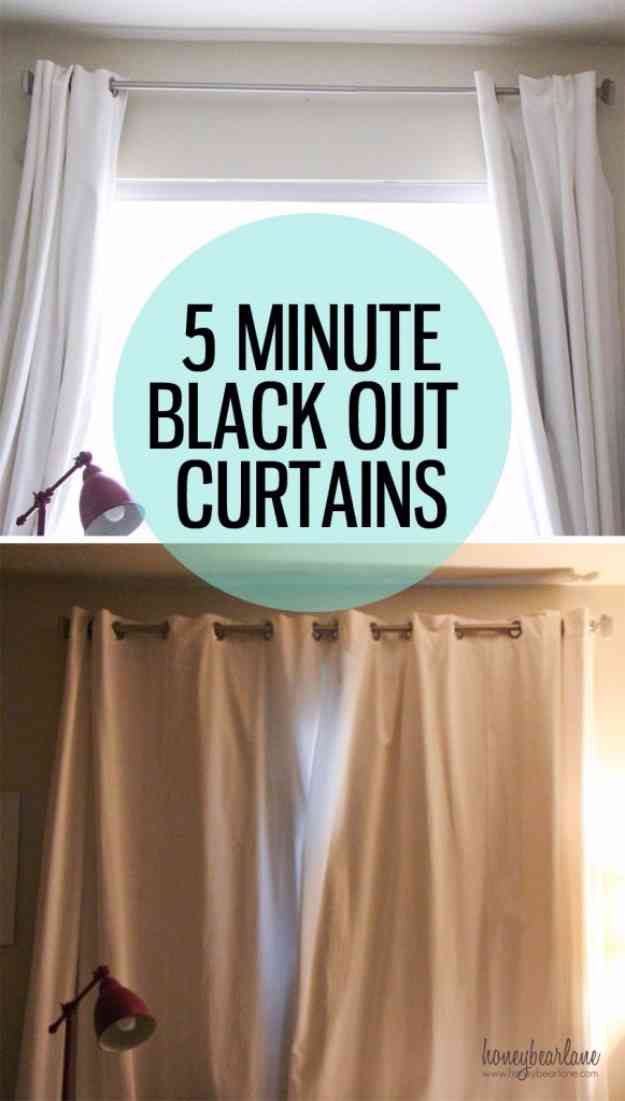 DIY curtains are a huge money saver, but that doesn't mean they can't be a time saver too! Try your hand at this easy blackout curtain sewing tutorial.
7. 5 Minute DIY Gift Card Holder
via so-sew-easy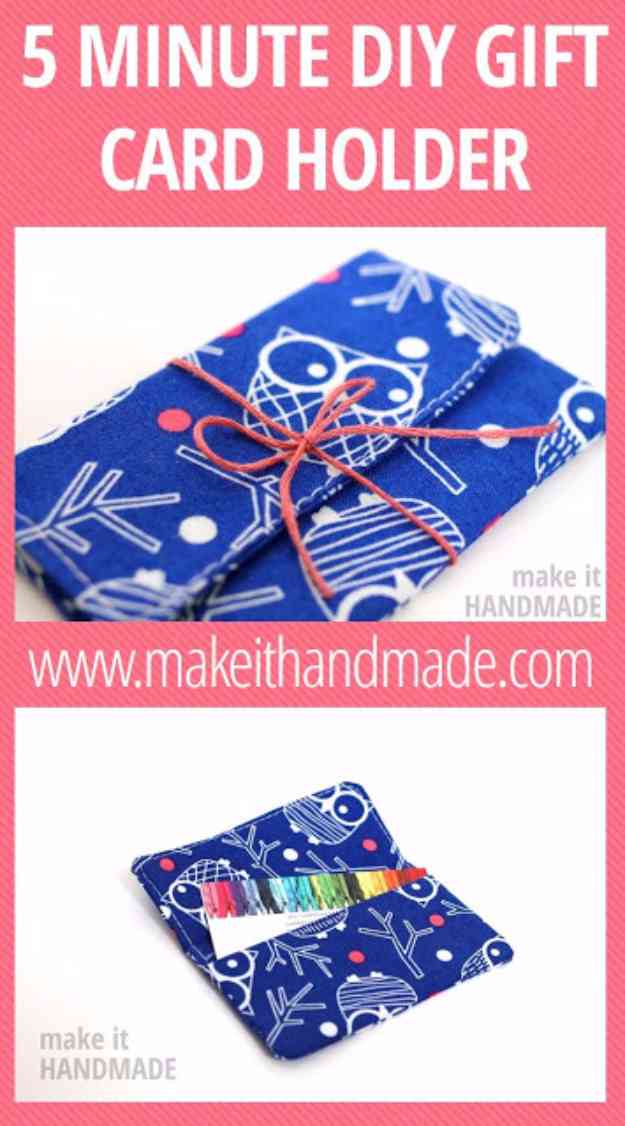 Lots of people ask for gift cards these days, but giving them doesn't have to feel so informal. Make this easy gift card holder so you can give your loved ones what they want but give a little DIY gift with it to make it feel just a little more special.
8. Easy-Sew Ruffle Apron
via blog.joann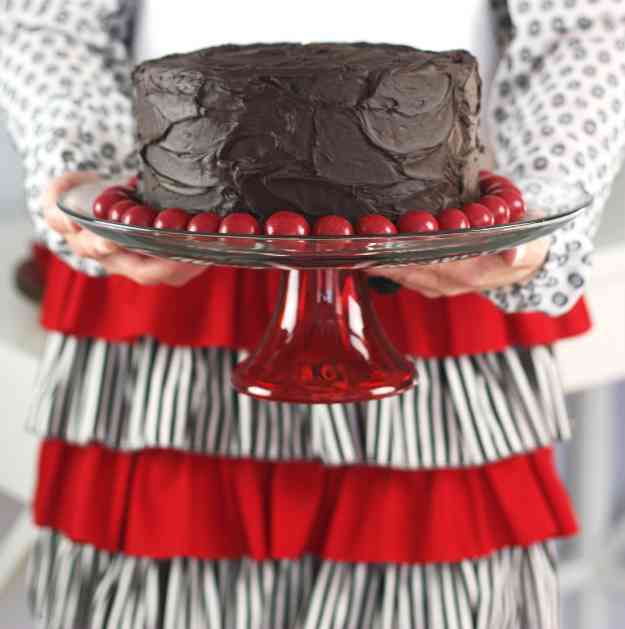 Keep your clothes clean with this beautiful, ruffled DIY apron tutorial.
9. Refashion: From a Scarf to a Kimono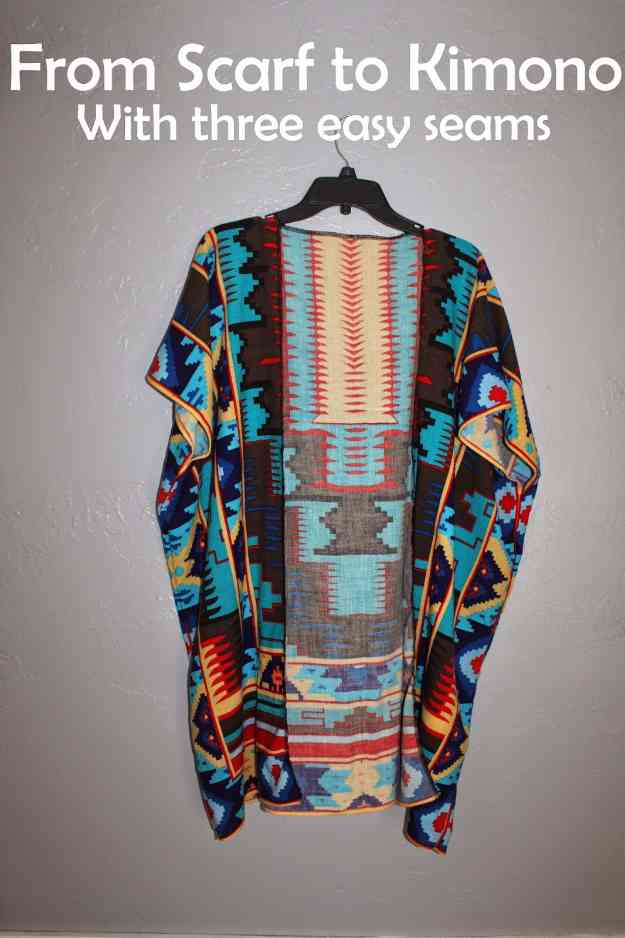 Upcycle an old scarf into a DIY clothing piece to be proud of with this cute sewing idea!
10. Recycled T-Shirt Tote Bag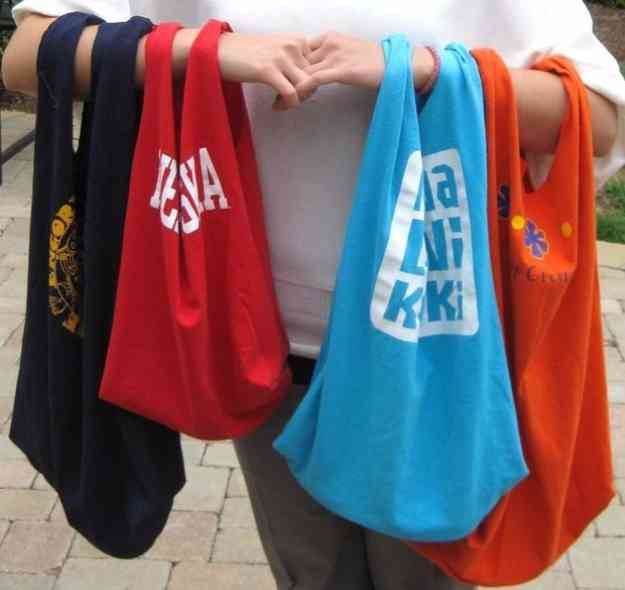 Turn those old t-shirts just lying around collecting dust into useful homemade bags you can use on the run.
11. Infinity Scarf in 5 Minutes
via sweetcsdesigns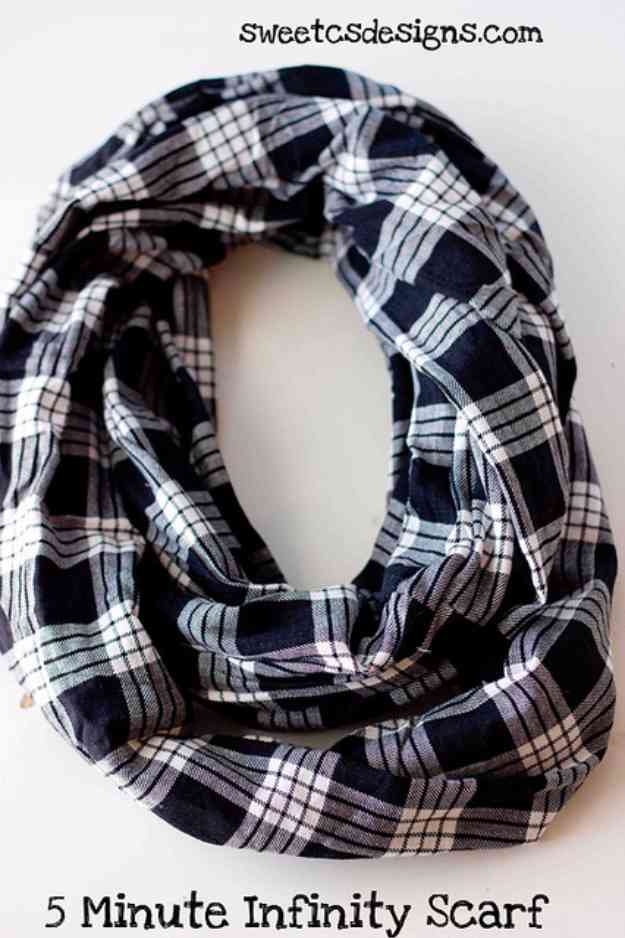 This DIY infinity scarf is the perfect fashion accessory to help tie together any outfit.
12.DIY High Waist Bikini
via korrinewojcik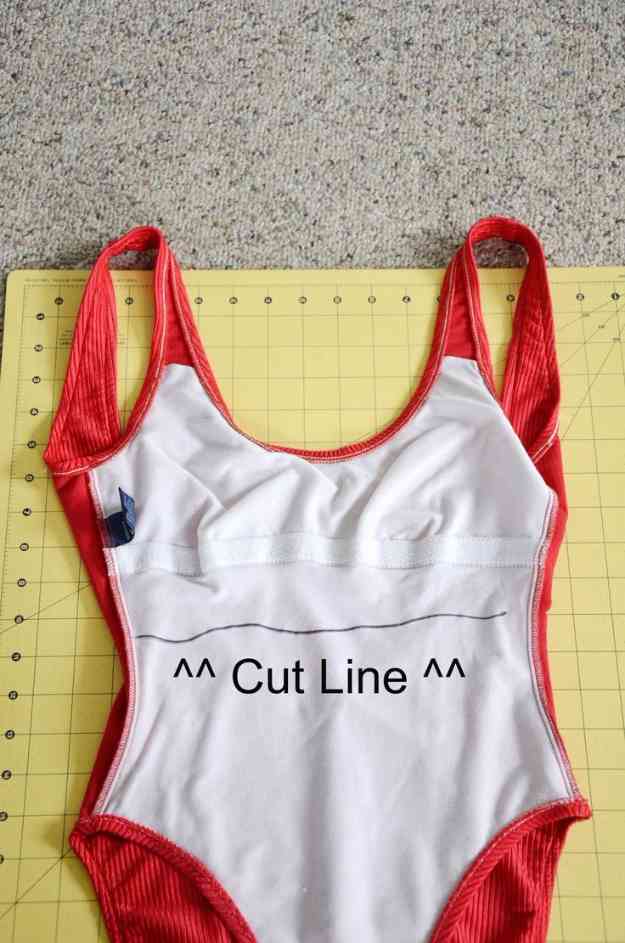 This DIY clothing hack gives swimsuits a high-waisted vintage feel!
13. Chapstick cozy
via littlebitfunky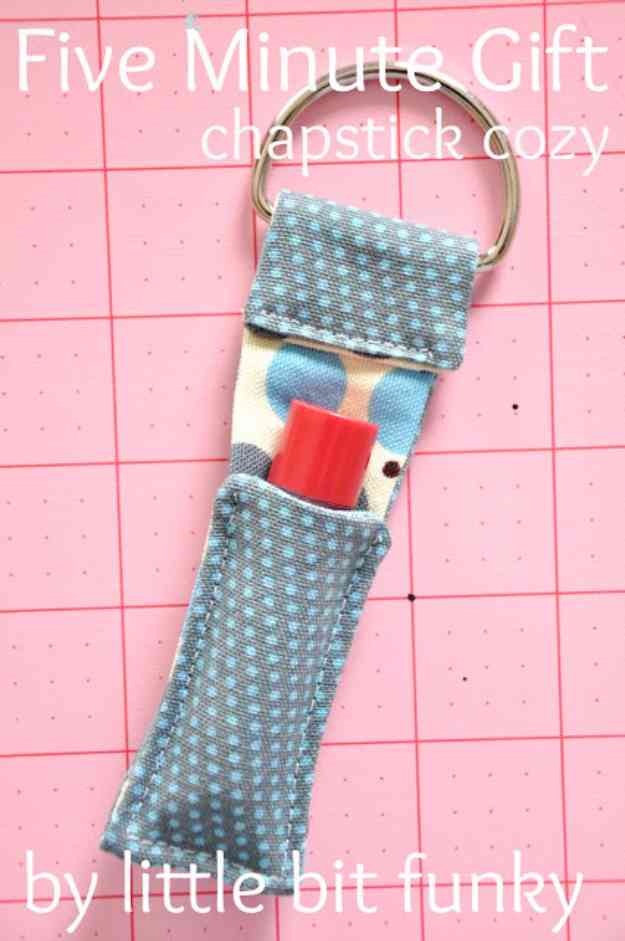 When we think of storage ideas sometimes we overlook the little things…like chapstick tubes! Make this DIY chapstick holder to add to your keychain for easy access.
14. Bookmark in 5 Minutes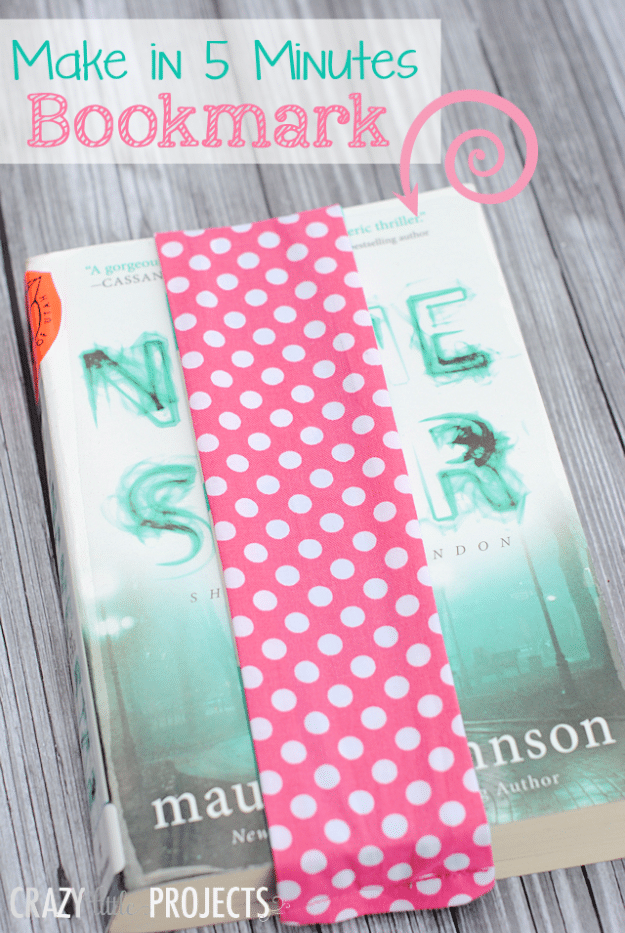 When it comes to easy sewing projects, it doesn't get any simpler than this. In fact, you could probably make this one in 2 minutes if you
15. Quick & Easy Sunglasses Case Pattern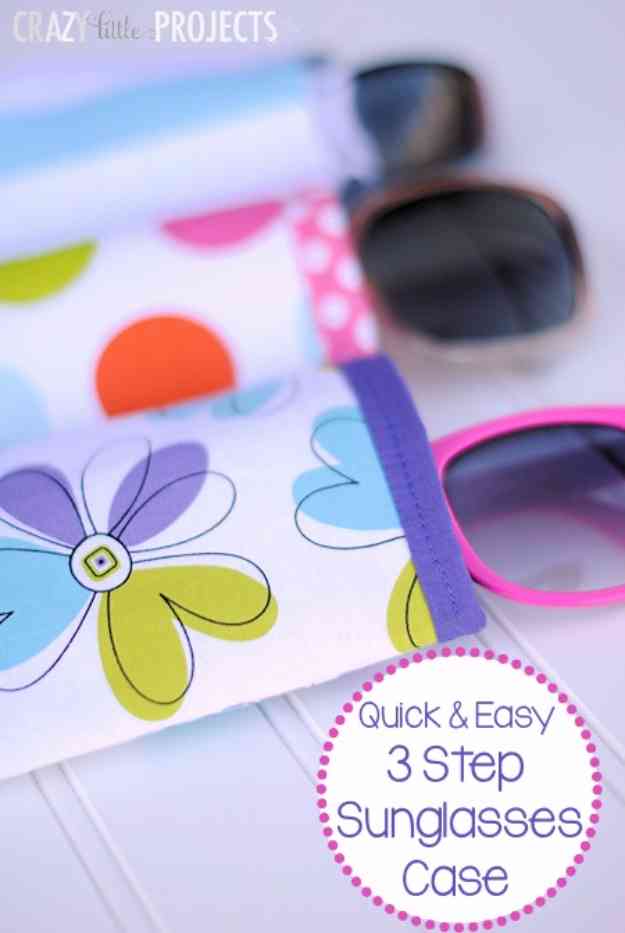 Keep your sunglasses protected with this simple sewing tutorial.
16. Skillet Handle Cover
via so-sew-easy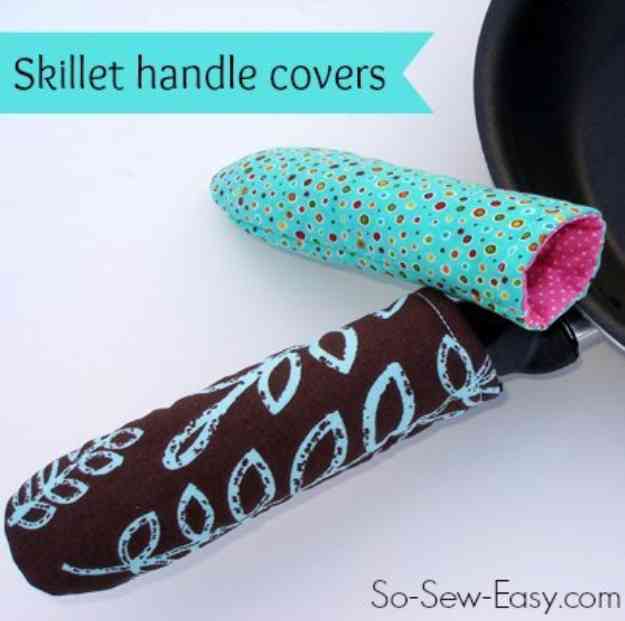 This easy kitchen project is not only a cute sewing idea but also an easy way to add to your kitchen decor.
17. Ribbon Belts
via smallnotebook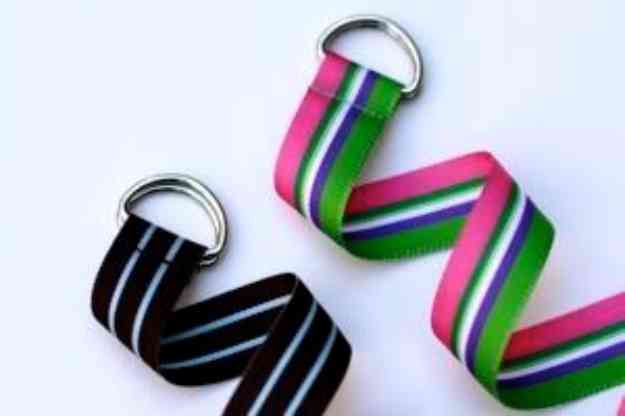 Use this DIY accessory tutorial to go along with all your other DIY clothing ventures!
18. DIY Headbands
via brit.co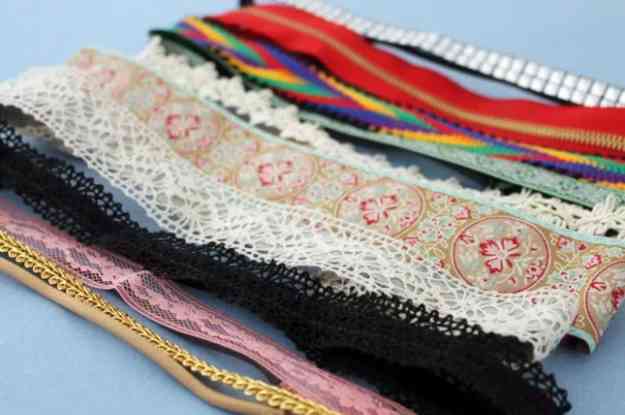 19. DIY Maxi Skirt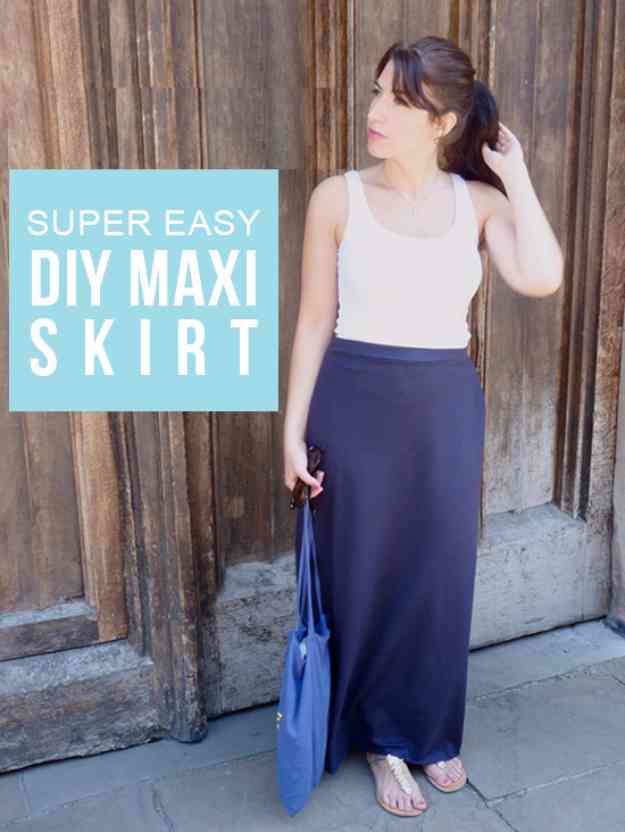 This DIY maxi skirt might just be the easiest DIY clothing tutorial you ever make!
20. DIY Lace Cuff Watch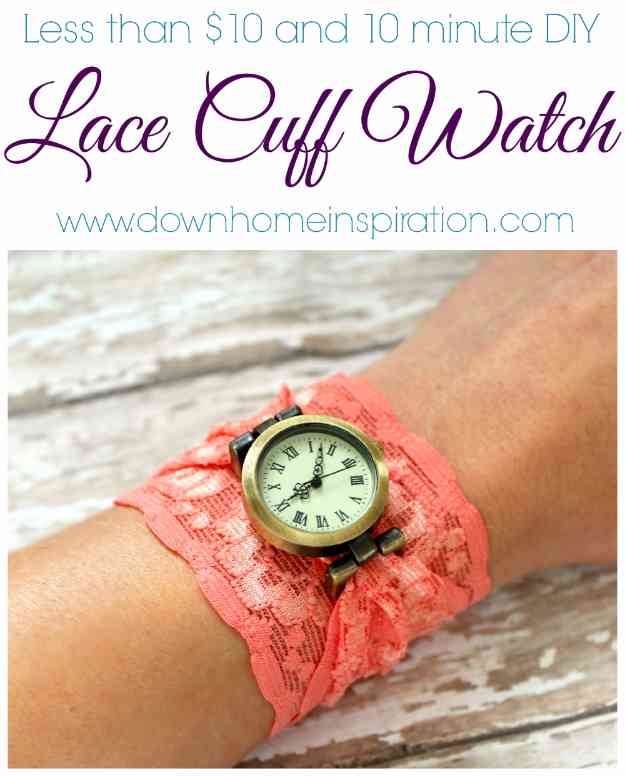 Who knew DIY jewelry could also involve an easy sewing idea? Make this timepiece with this easy sewing tutorial.
21. 5 Minute Boo Boo Bag
via amomstake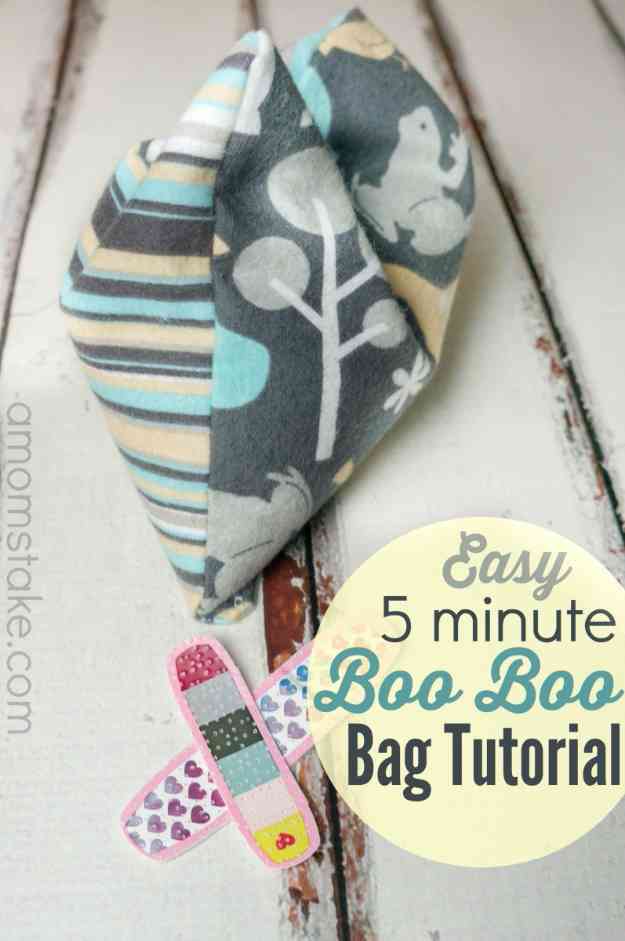 This DIY heating pad/cooling pad sewing tutorial is great for keeping your kids ailments in check easily.
22. Vintage Button Curtains
via westcoastcrafty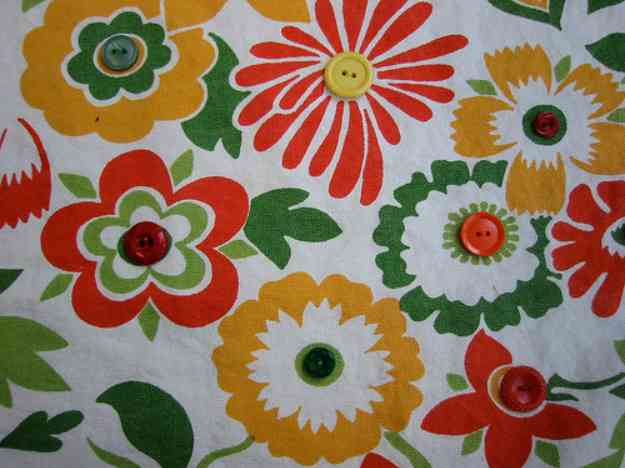 Perhaps you inherited a large jar of buttons from your grandmother or just collected them over the years. Either way this tutorial for DIY curtains also includes creative things to do with old buttons!
23. 5 Minute iPhone Charger Case

This easy sewing idea keeps your electronics off of cluttered countertops and busy floorspaces. Get the free tutorial here.
24. Quick Change Corsage Necklace
via polkadotchair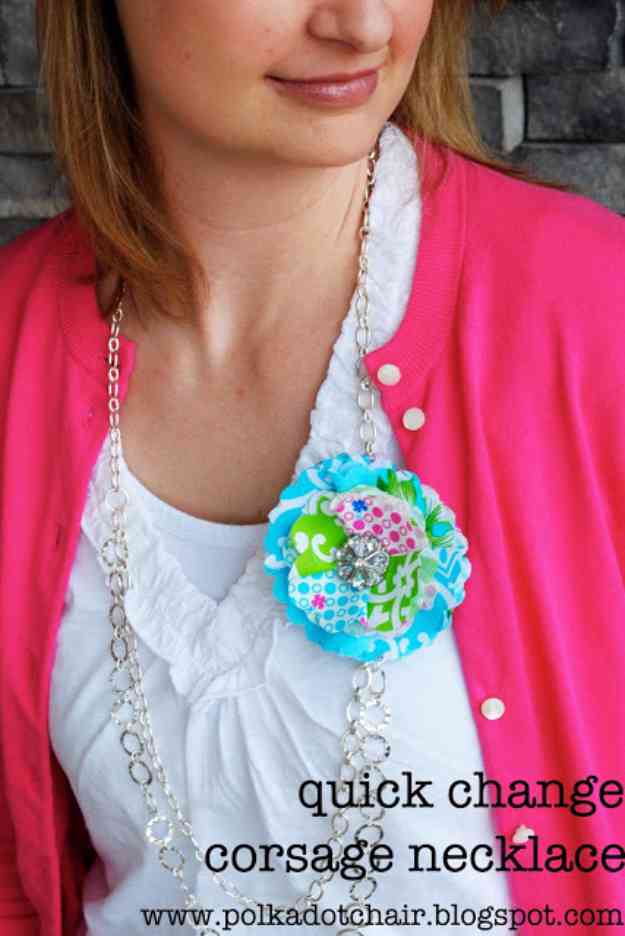 Make these fabric flowers to easily interchange colors and patterns to match your clothing on this DIY jewelry.
25. Skirt from Men's Button Down Shirt
via megannielsen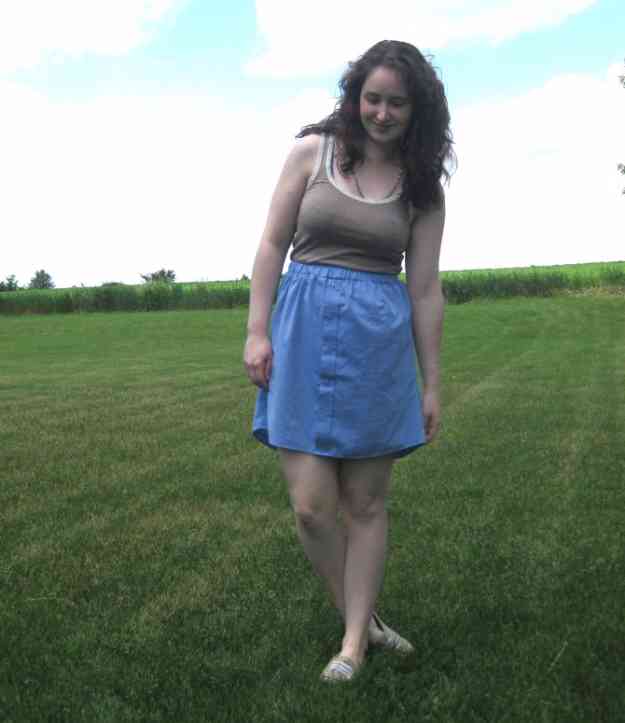 Upcycle an old mens dress shirt into a skirt with this simple sewing idea.
26. DIY Cloth Napkins and Napkin Rings
via my3monsters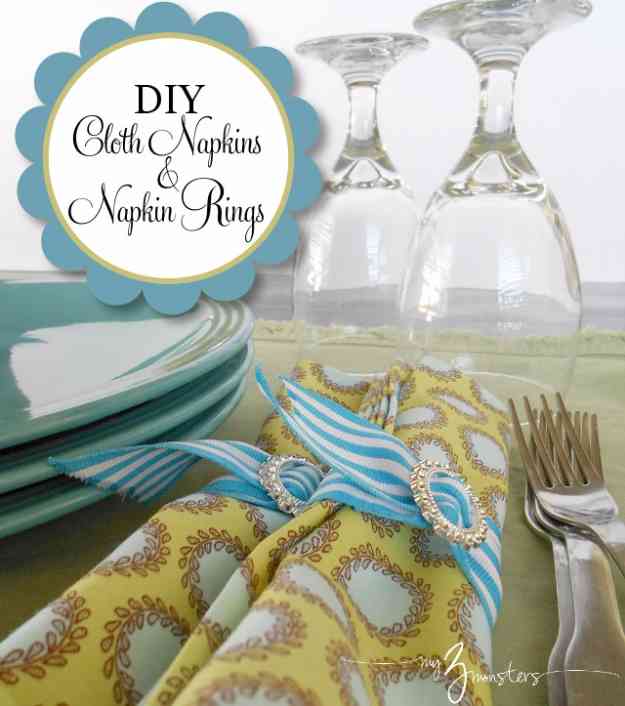 Match your dining room colors or make seasonal DIY home decor with this easy sewing tutorial for napkins and napkin rings.
27. DIY Cord Keeper (Free Pattern!)
via Leafy Treetop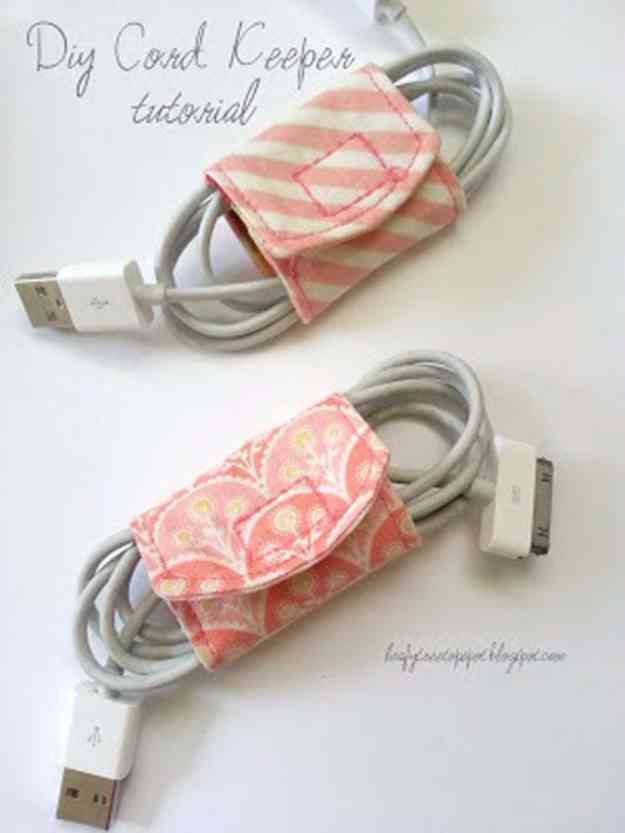 Get a free pattern for this easy sewing tutorial to prevent all your cords from tangling.