Oh my goodness, when I saw these hand-painted farm animal planters made from recycled soda and water bottles by Organic Garden on YouTube I fell in love. These little animals are so cute, I can't wait to make some of these plastic bottle animal planters for my new patio idea, which is a "My Secret Garden" theme. I can't quit talking about my patio decor because I am on such a roll here, every project I find seams to be tailor-made to fit my dream. The best part, however, is the fact that every one of these ideas is ultra-cheap. I have been talking about my idea for the corner of the patio, which I am calling, "gnome mountain", where I am going to put my unique collection of garden gnomes and my magic wishing well I made out of a water bottle, well these plastic bottle animals can easily sit on the sides of the mountain with the help of a few small soil mounds to keep them in place.
Materials:
Recycled plastic water or soda bottles
A soldering iron (or hot woodcutter)
A hot glue gun
Glue sticks
Craft paint
A paintbrush
Some googly eyes (from Michael's Craft Store)
Directions:
First, you will follow the simple instructions in the tutorial to cut out your animal shapes with a soldering iron (or another type of hot tool you may have handy)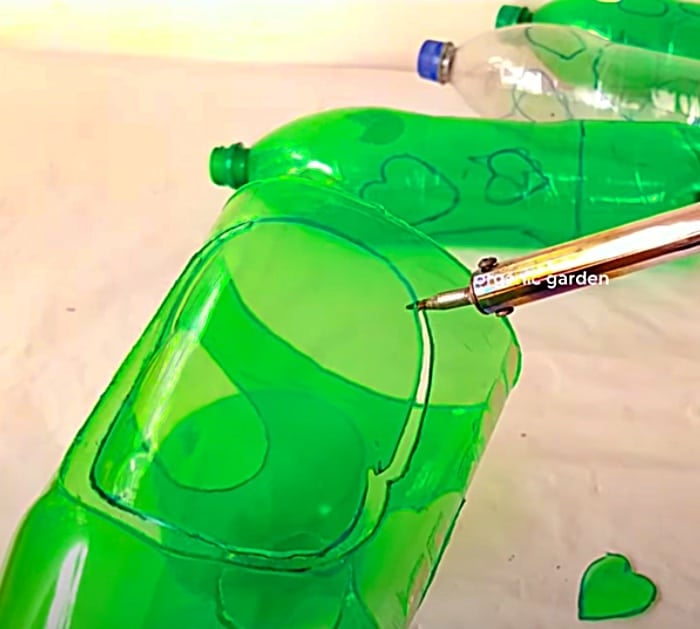 You follow the painting tutorial for each animal, then drill small drainage holes in the bottom of each with your hot tool.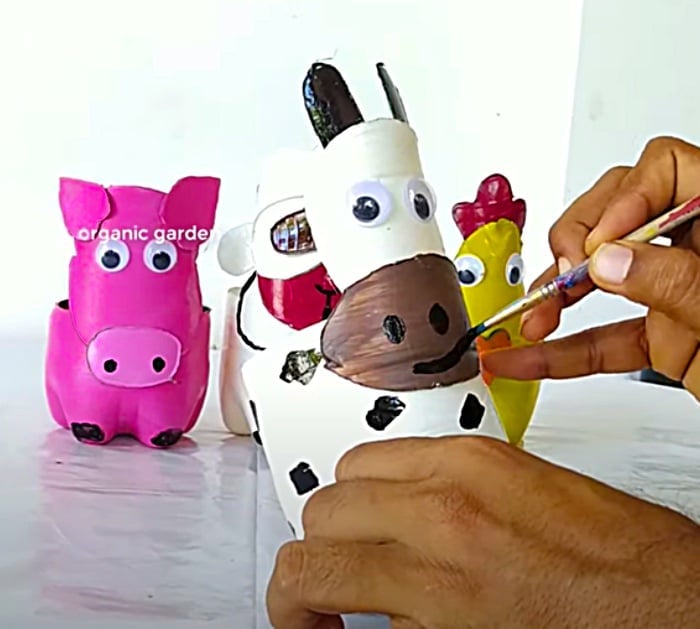 The animals are going to look so cute on my patio.
Plastic Bottle Farm Animal Planters