Are you looking for a drink recipe you can make in a big batch for New Year's eve? You're in the right place! This batched gin punch recipe from Steve the Bartender on Youtube will make your party livelier. Serve this over some fresh ice and a wedge of any citrus. Watch the video below to learn the step-by-step instructions on how to make this.
Ingredients:
16 0z gin
4 oz Aperol
6 oz 1:1 simple syrup
6 oz fresh lemon juice
6 oz fresh grapefruit juice
6 oz chilled dry sparkling wine
citrus, for serving (grapefruit or lemon)
Directions:
Step 1
In a big jug or drink dispenser, add the gin, Aperol, simple syrup, fresh lemon juice, and fresh grapefruit juice. Add a lot of ice to keep it really cold, then stir to combine all the ingredients.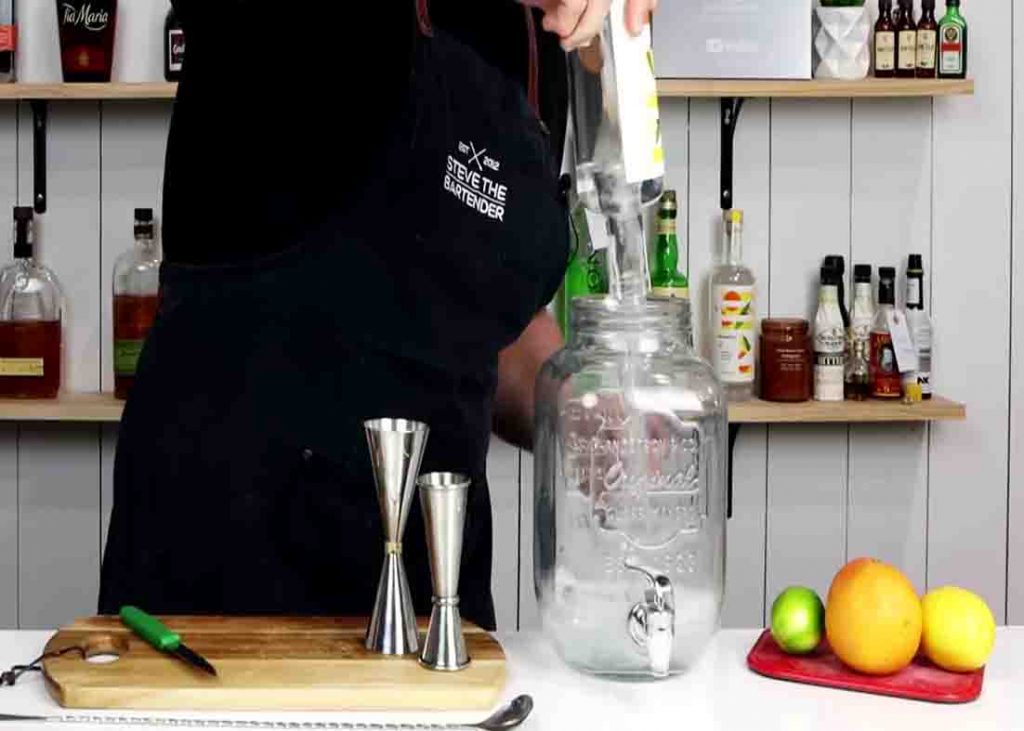 Step 2
Next, throw in some big wedges of lemon or grapefruit, then top it off with a dry sparkling wine. Stir well. Serve over fresh ice and a wedge of any citrus available to you.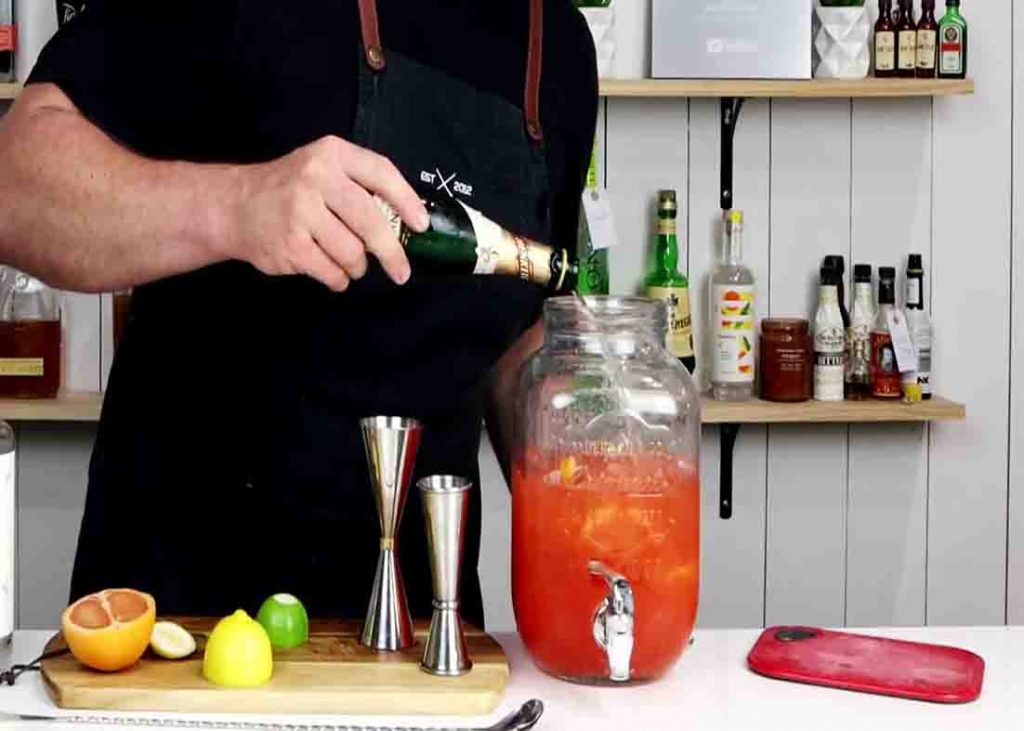 New Year's Eve Batched Gin Punch Recipe