Love mason jar crafts? What better way to celebrate summer than by making a bunch of them? From cute table decor to hanging lanterns to clever and crafty painted creations, these awesome ideas are all awesome for summertime. Complete with easy step by step tutorials, these cool DIY mason jar projects will keep you busy and ready for summer celebrations. Make a few to decorate outdoor areas, a few more for your mantle, and even more for your kitchen. The creative bird feeders are some of my favorites, though. I have added them to my "must make next" list of do it yourself ideas. Check these out and have fun mason jar crafting!
Mason Jar Ideas for Summer
1. Mason Jar Herb Garden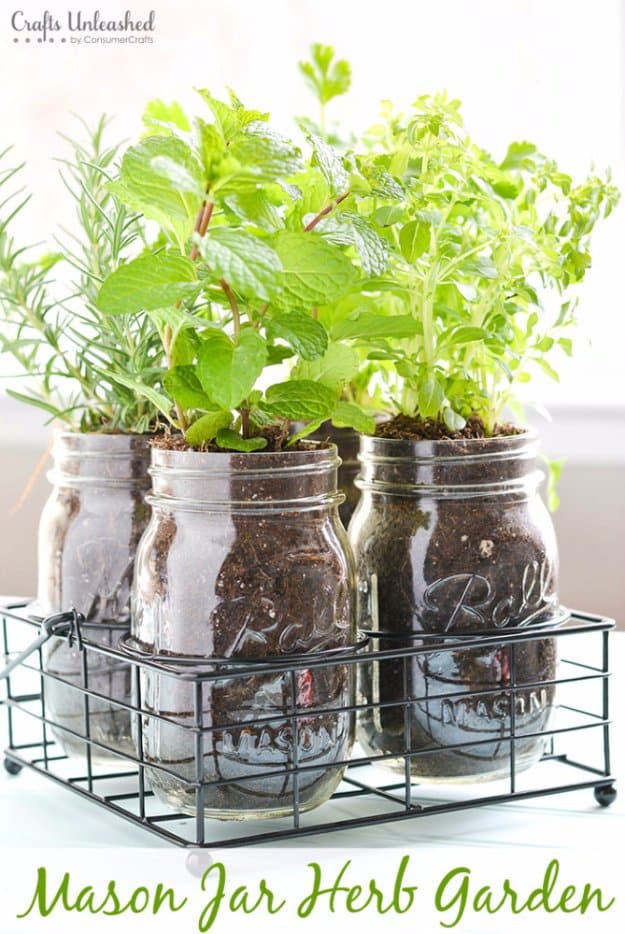 A simple, quick and fun project that will add not only a decorative touch but doubles as a useful culinary staple is a Mason jar herb garden. This mason jar DIY herb garden is perfect for keeping fresh herbs growing right in the kitchen. Learn how to make this easy and quick DIY by following along with the tutorial from Consumer Crafts.
2. Nautical Mason Jar Lantern Tutorial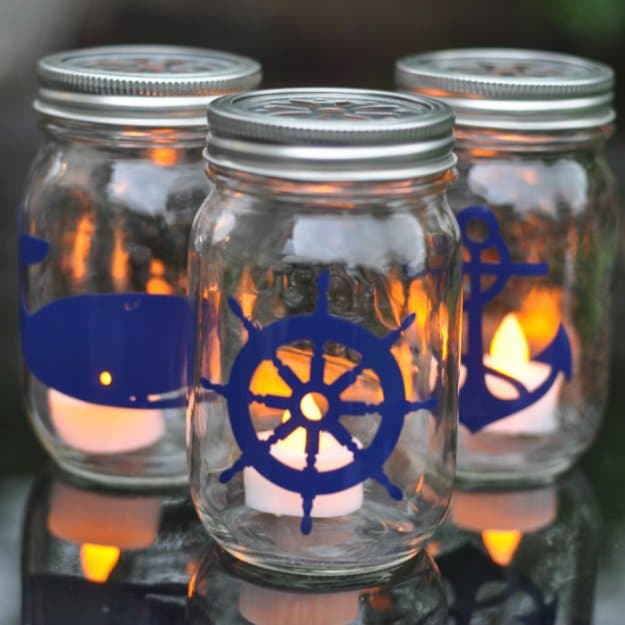 If you are a fan of anything nautical and up-cycled, then this project is perfect for you. Looking at how pretty they are, I am completely sold on these nautical lanterns. They are so fabulous and would really look great in the porch on a cold night of entertaining.
3. Mason Jar Window Treatment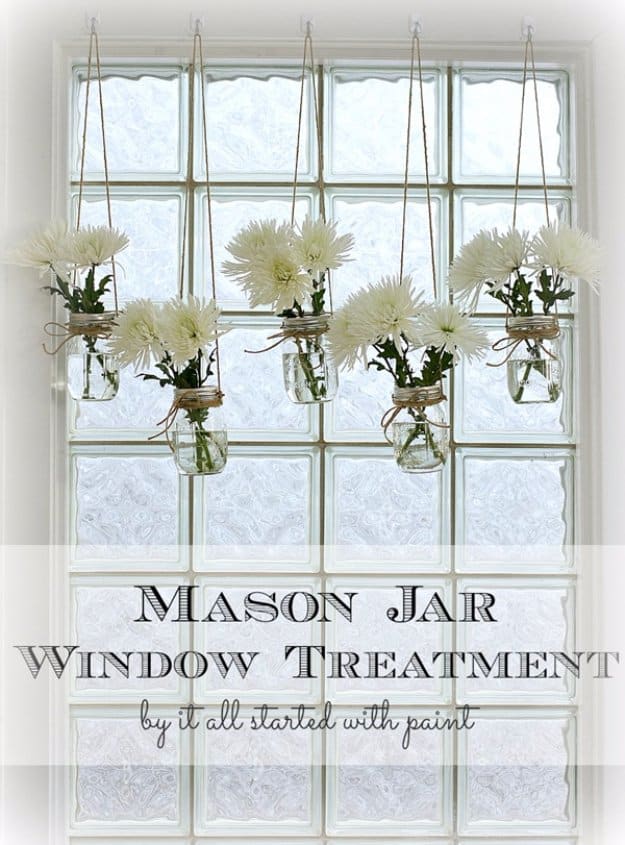 What a great spring decorating idea! This Mason jar window treatment uses mason jars as vases with fresh flowers and jute to hang them in the window. Absolutely a great way to brighten the window.
4. Summer Mason Jar DIY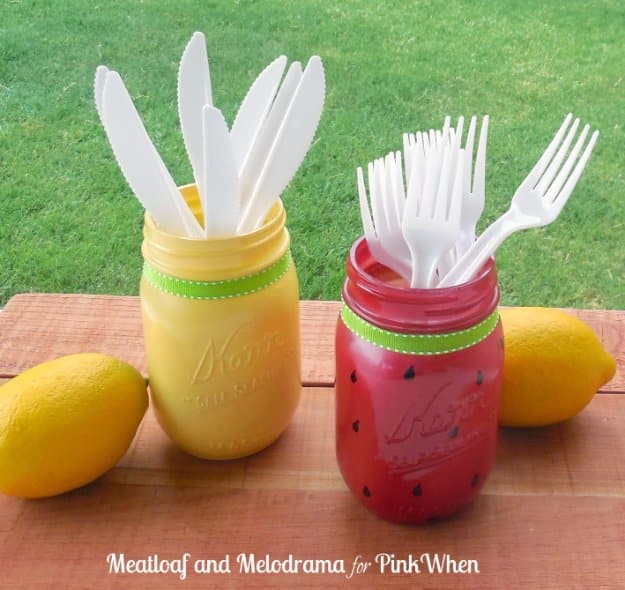 Summer is the season for picnics and cookouts and these summer mason jar idea is a fun way to hold summer utensils and keep up the theme. All you have to do is follow along with the simple step-by-step tutorial from Pink When and you can start making your own.
5. Ombre Mason Jars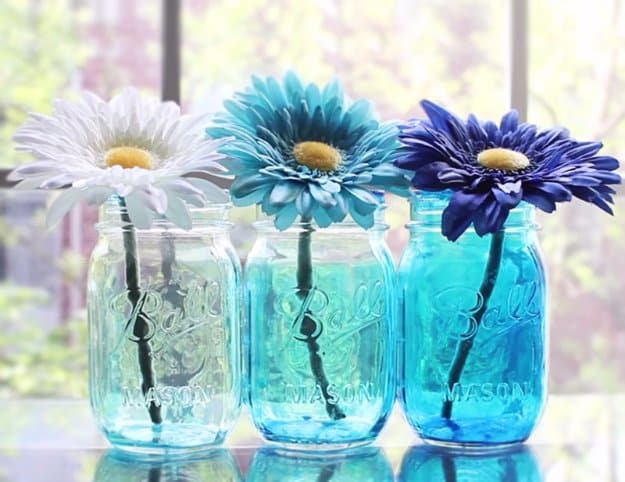 We know there are a lot of mason jar projects out there but these Ombre-tinted mason jars very well may be the best one yet! I love this project for the reasons I adore some of my other favorite DIYs- it is easy, fast, cheap, and virtually impossible to end up with a Pinterest fail!
6. DIY Summer Pinwheel Mason Jar Centerpiece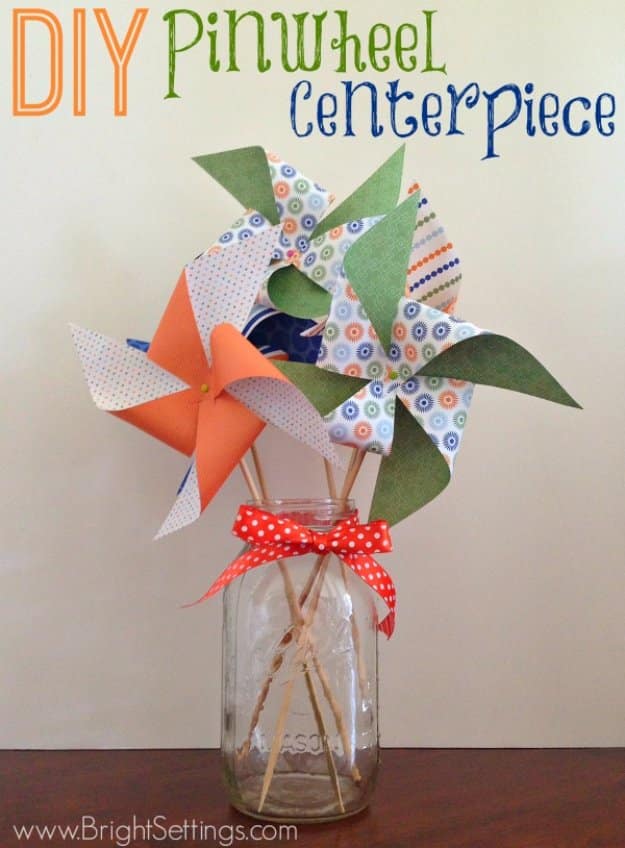 If you're looking for a whimsical display that can be made in less than 15 minutes with bright and fun colors, then this DIY Pinwheel Centerpiece out of mason jar will certainly fit the bill. I love the patterns used in this DIY and I think it's a great summer decoration.
7. DIY Chalk Painted Mason Jars

This crafty idea has been my favorite thing to make all year. It requires only a few supplies and the results are always gorgeous. This is a cool handmade gift idea and a project we love to make for "girls night out" aka crafting party. See what you think of the step by step video and be sure to check out the instructions from DIY Joy.
8. DIY Star Etched Mason Jar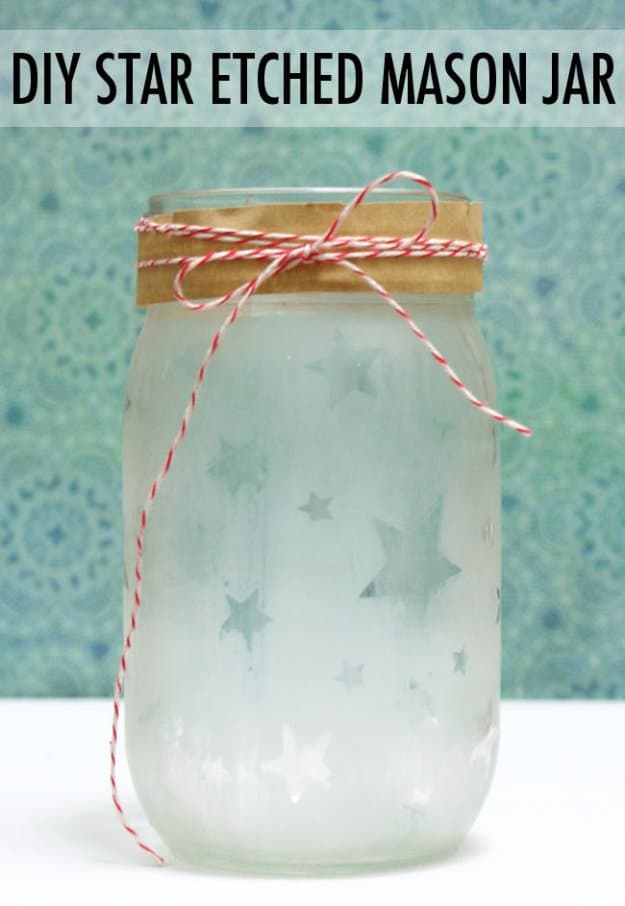 Dress up your plain looking mason jar by trying out this simple DIY of etching the glass surface. What I love about it is that you can personalize the design. This would make for a perfect gift to give your loved ones!
9. Easy to Make Faux Beach Glass Mason Jar Lantern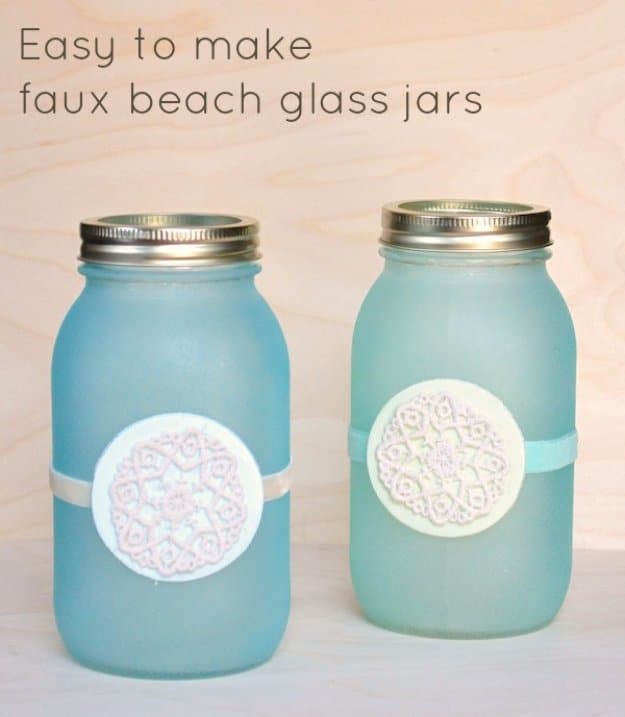 I really love the colors on these Faux Beach Glass Mason Jar Lantern. It even looked like the real ones. Learn the technique by reading the complete instructions from Modge Podge Rocks Blog. Definitely, a must-try!
10. DIY Hanging Mason Jar Planter with Air Plants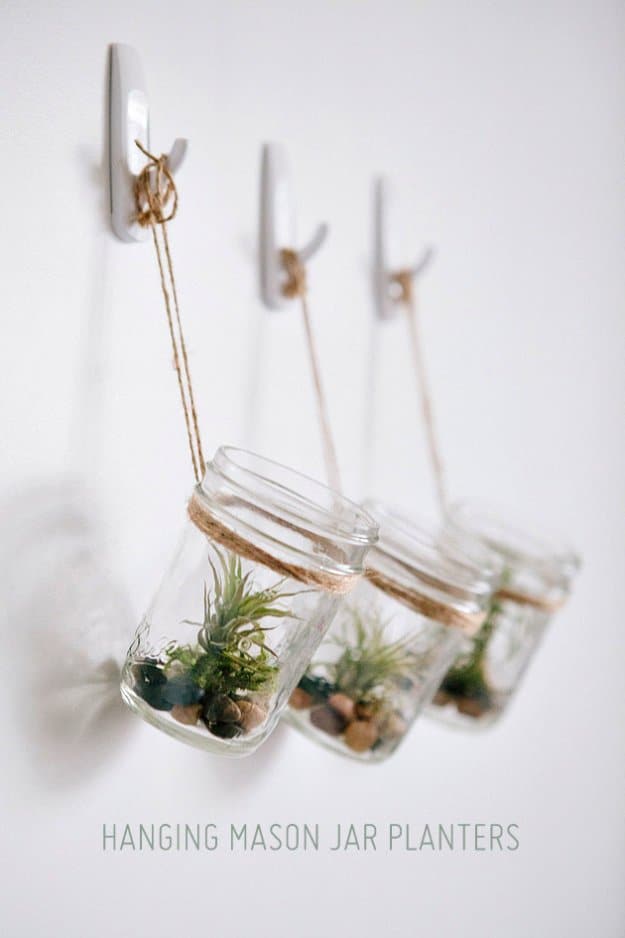 What a pretty sight to behold! These DIY Hanging Mason Jar Planter with Air Plants will be the center of attention in any space that you will put it in. And the air plants requires very little maintenance, it's a win-win.
11. DIY Mason Jar Fairy Lights

12. Mason Jar Bird Feeder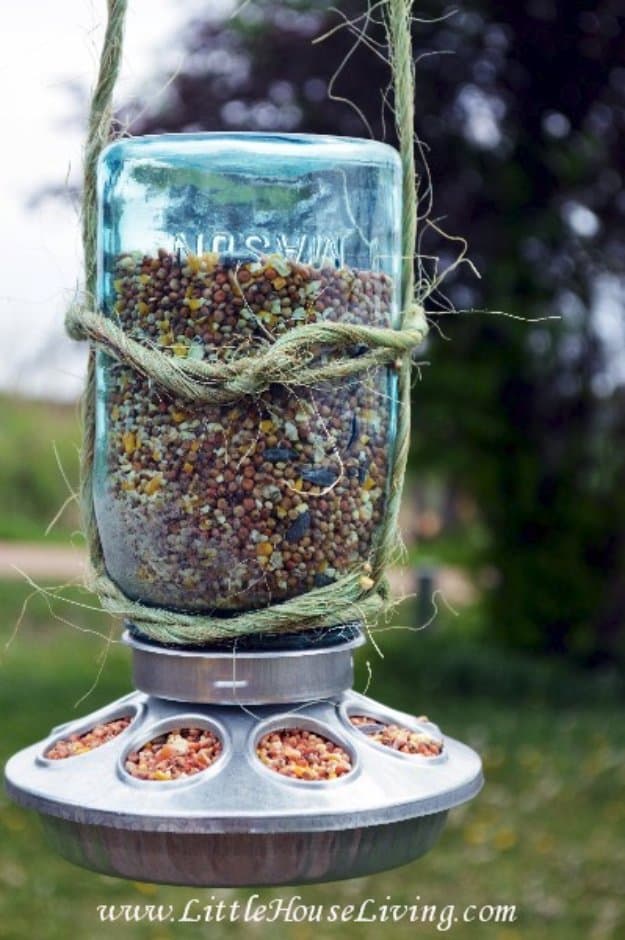 13. Fishnet Wrapped Mason Jar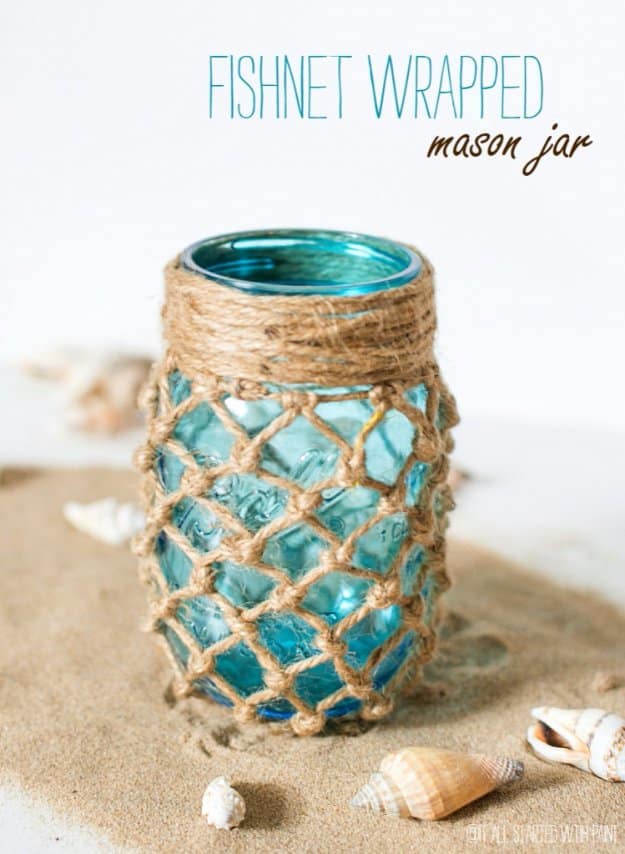 14. DIY Fancy Mason Jar Tumbler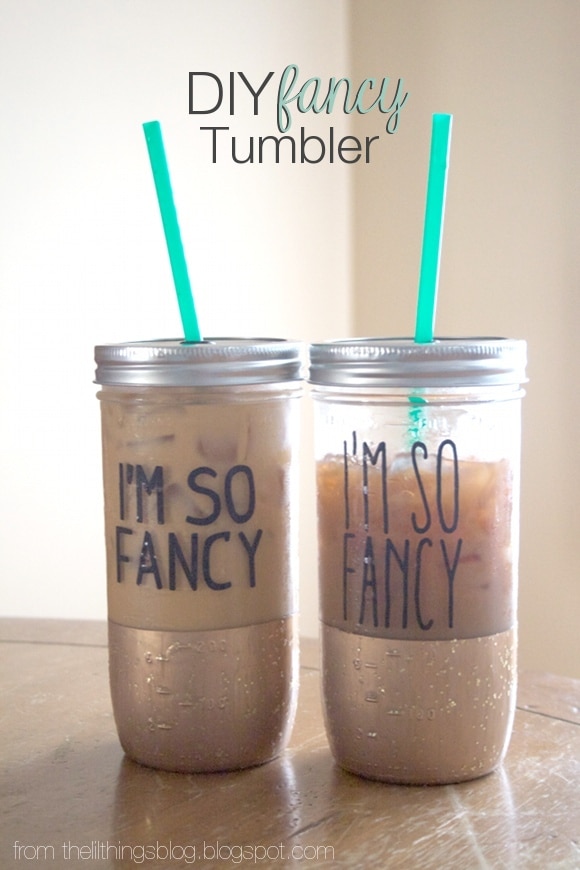 15. Easy Boho Chic Mason Jar Candle Holders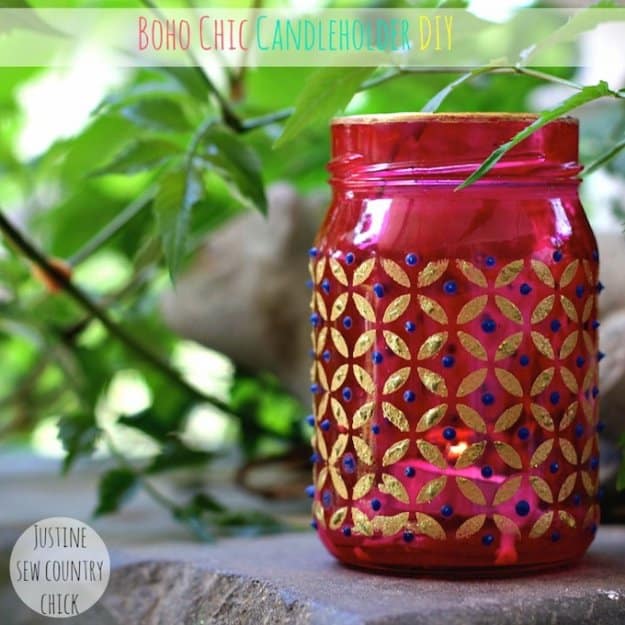 16. Mirrored Mercury Glass Mason Jar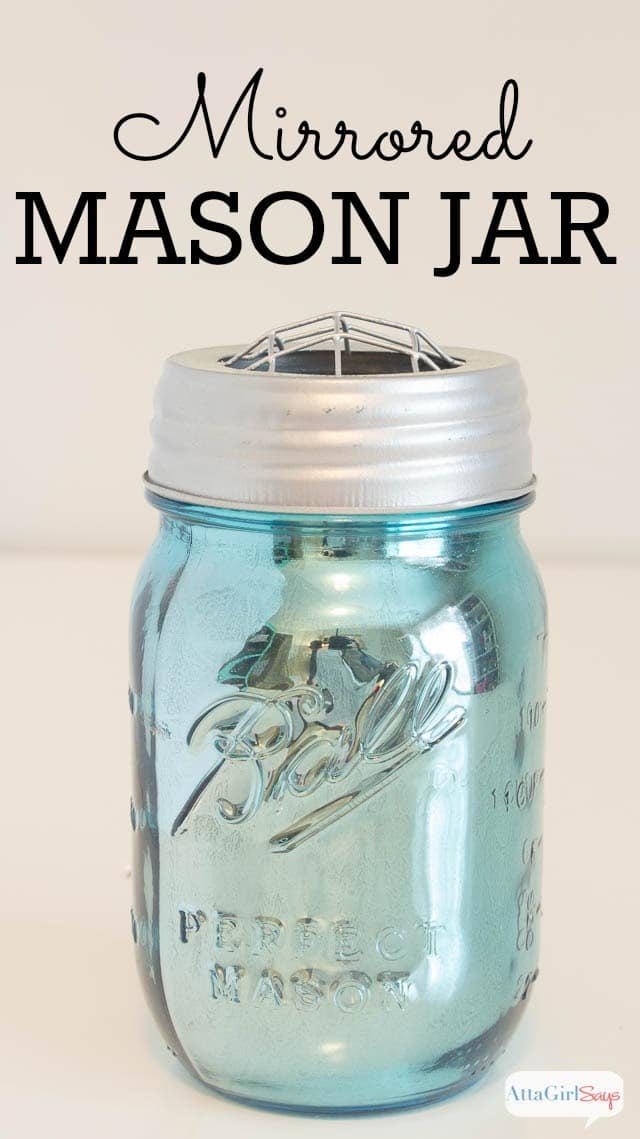 17. Sweet DIY Mason Jar Votives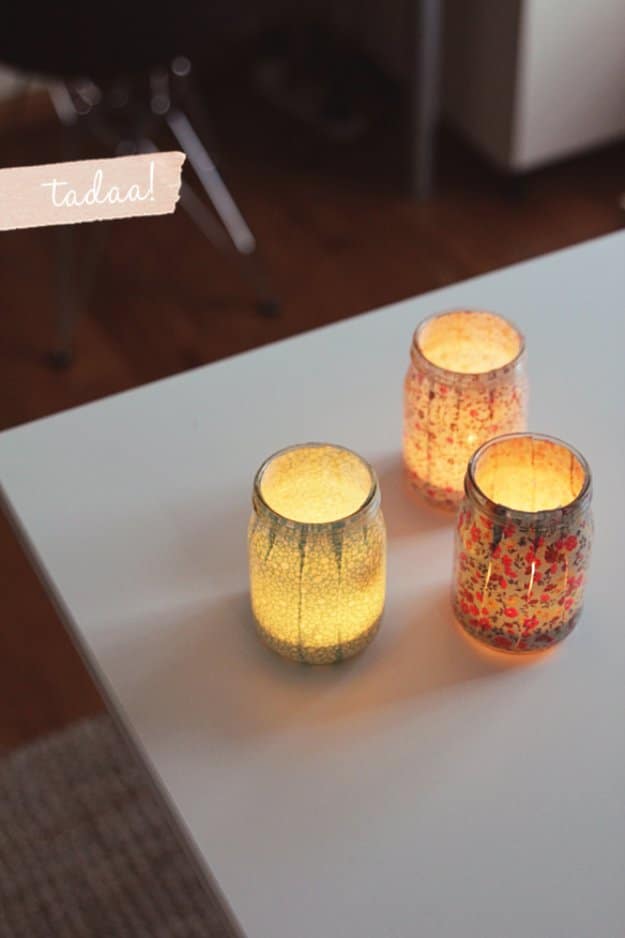 18. Mason Jar Oil Candles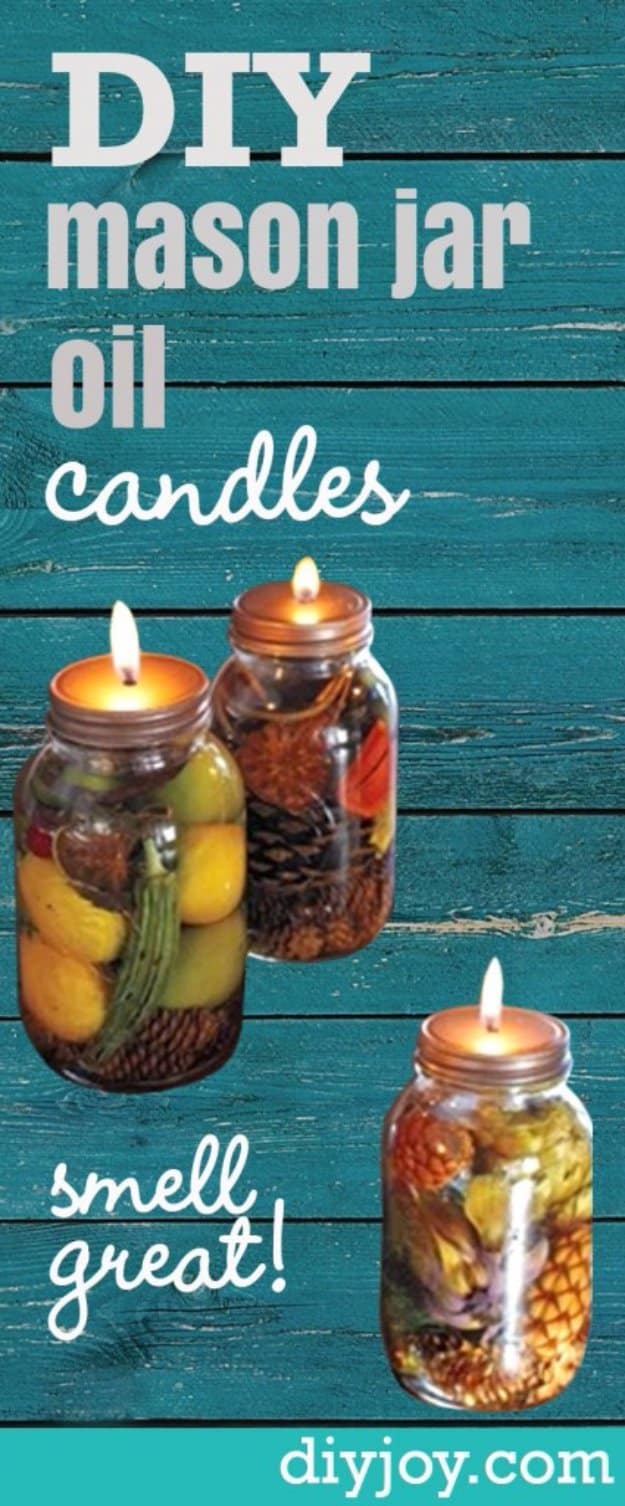 19. Watercolor Mason Jar Vases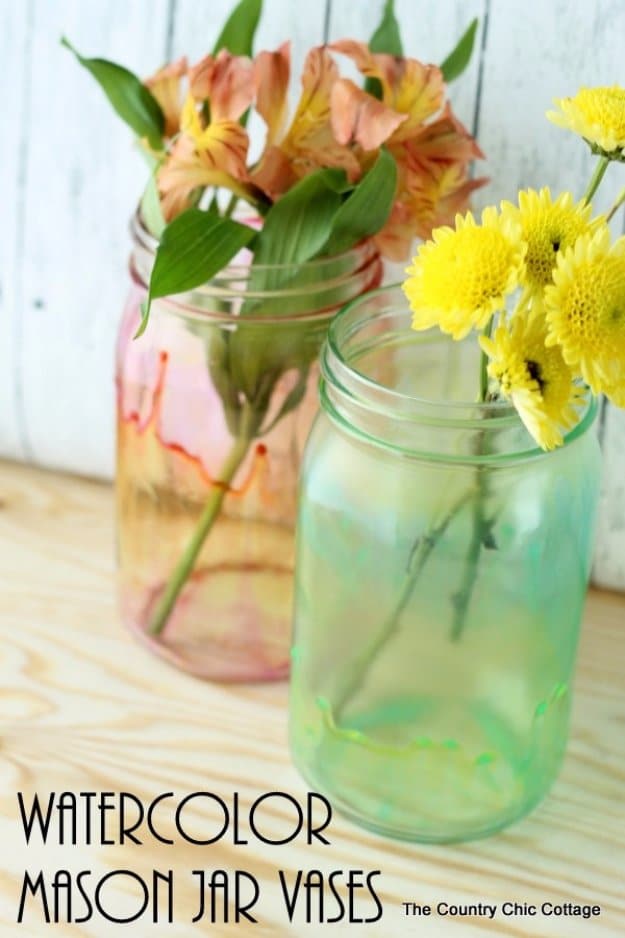 20. Pineapple Mason Jar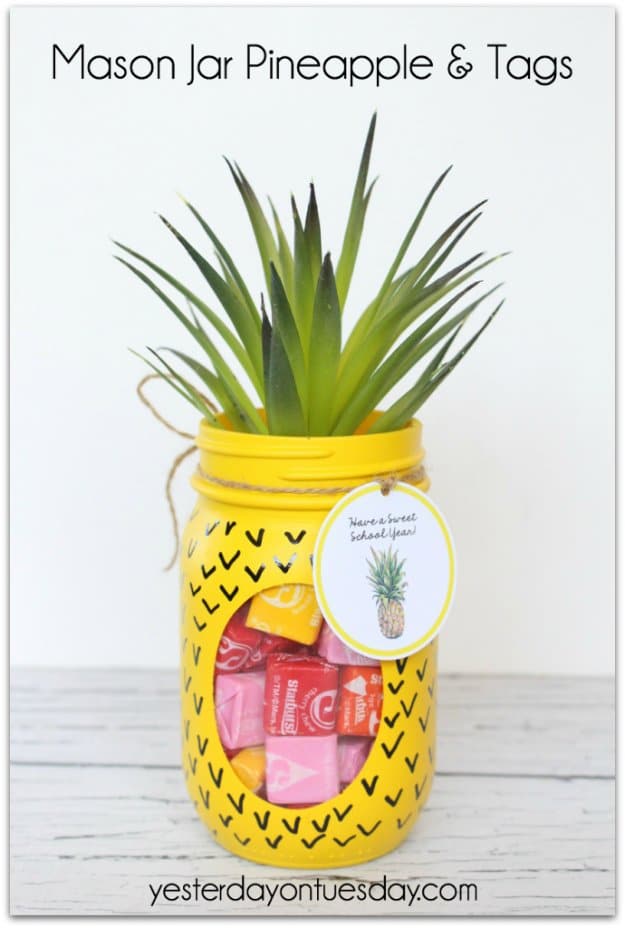 21. Mason Jar Vases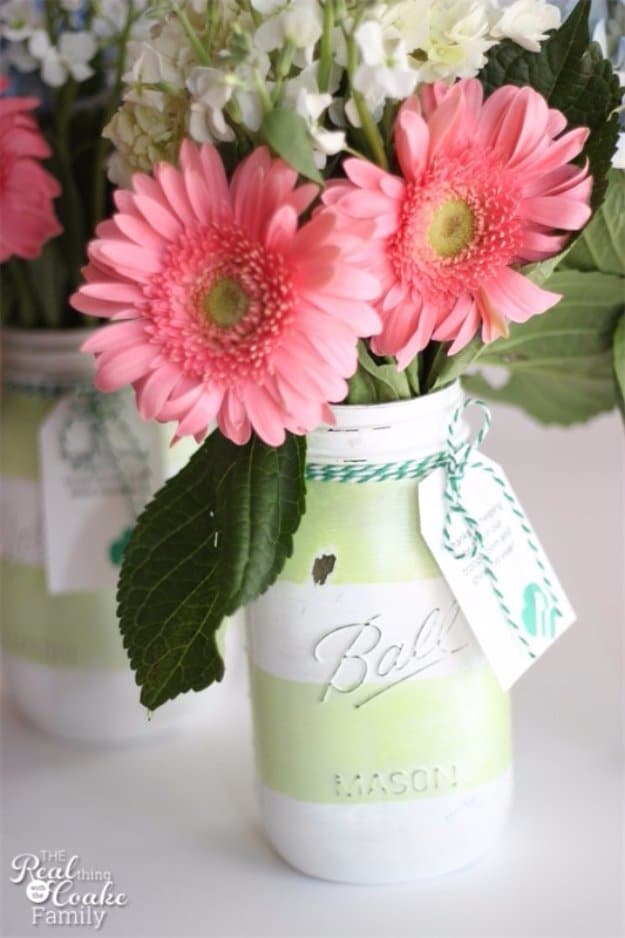 22. DIY Mini Mason Jar Aquariums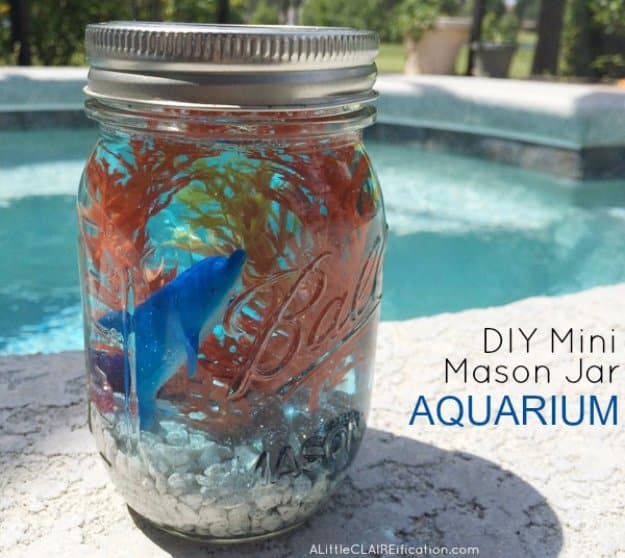 23. Polka Dot Mason Jar Vase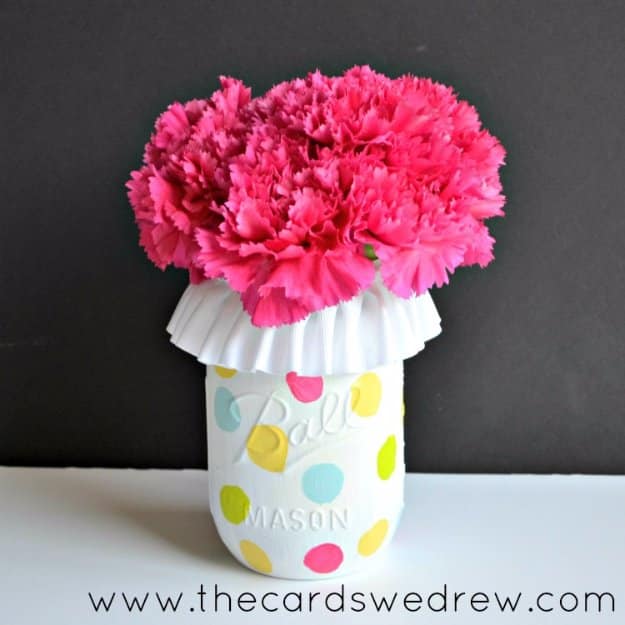 24. Beaded Frost Mason Jar Luminaries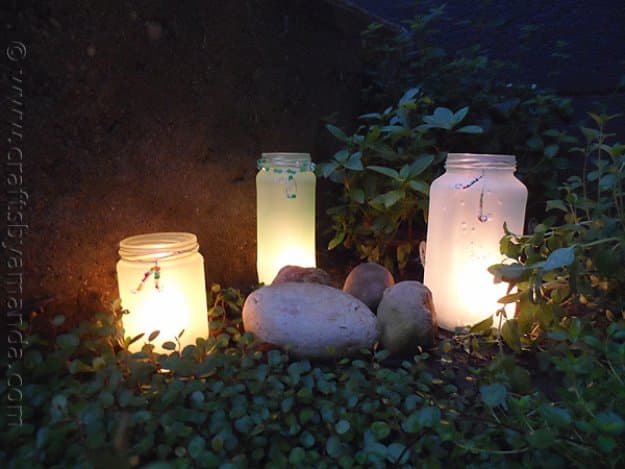 25. Painted Daisy Mason Jar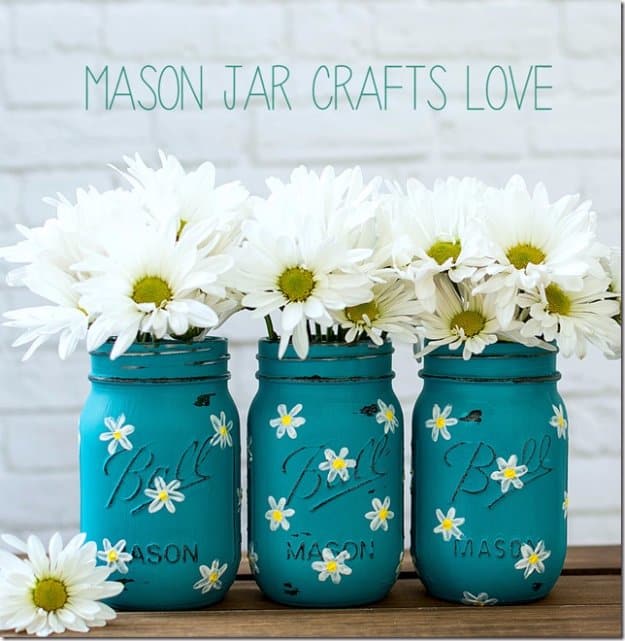 26. Mason Jar Citronella Torches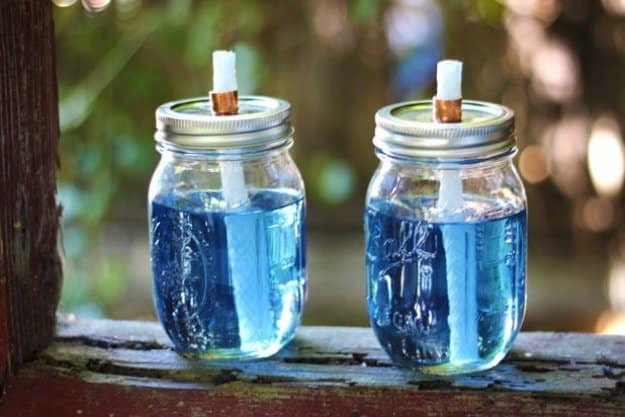 27. Marimekko Inspired Painted Mason Jar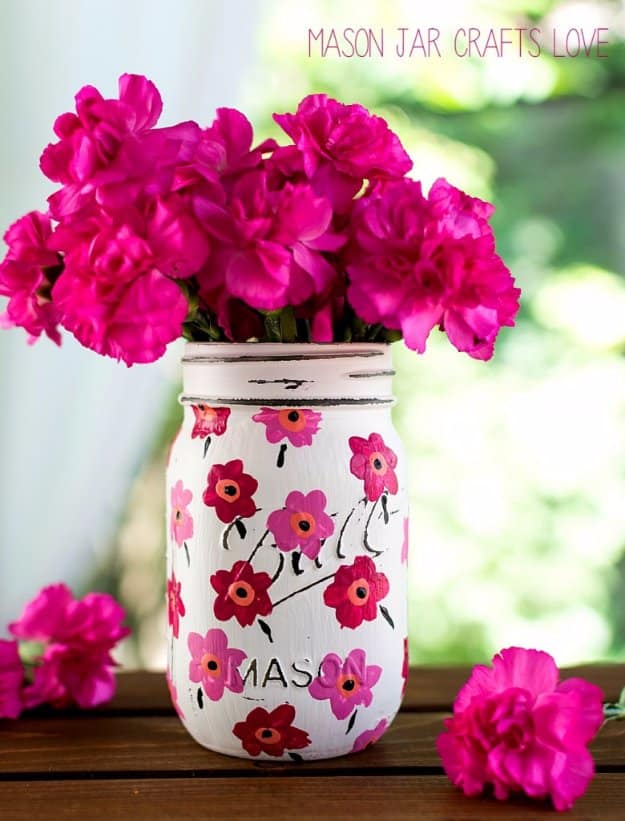 28. DIY Mason Jar Lamp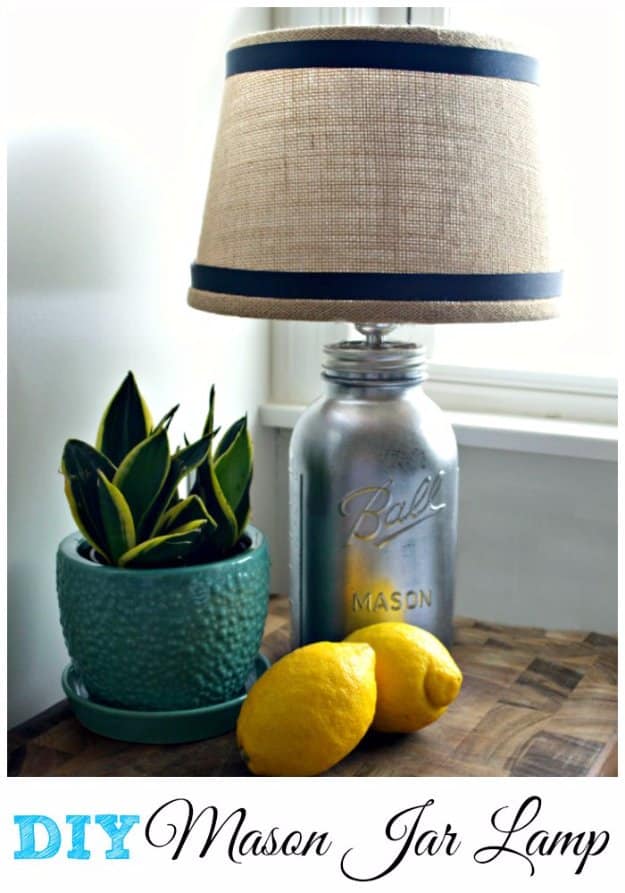 29. DIY Mason Jar Chandelier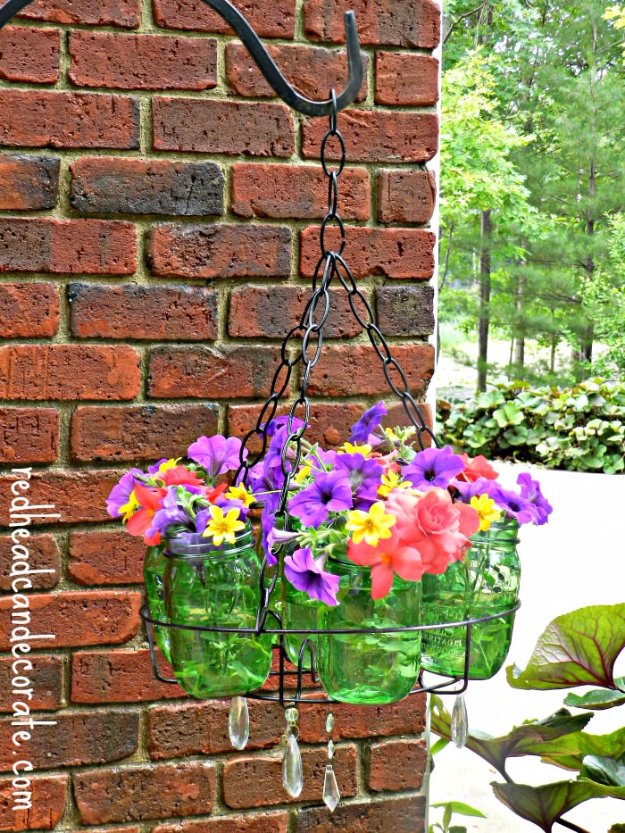 30. Mason Jar Succulent Pot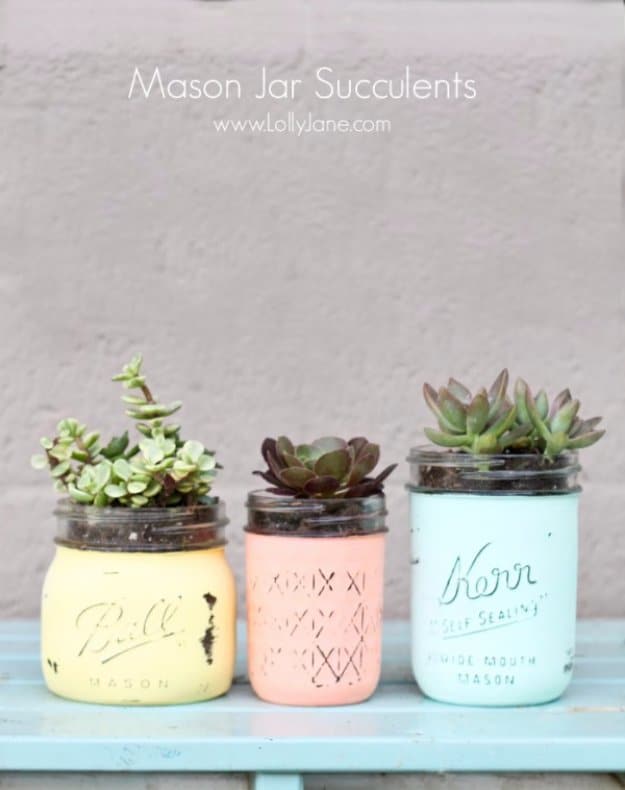 31. DIY Mason Jar Light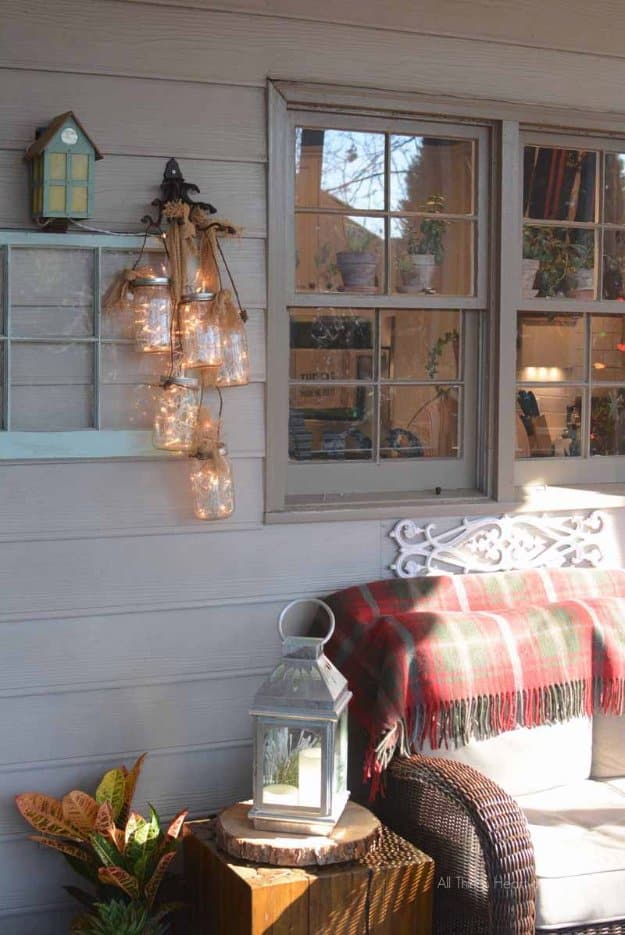 32. Mason Jar Summer Lantern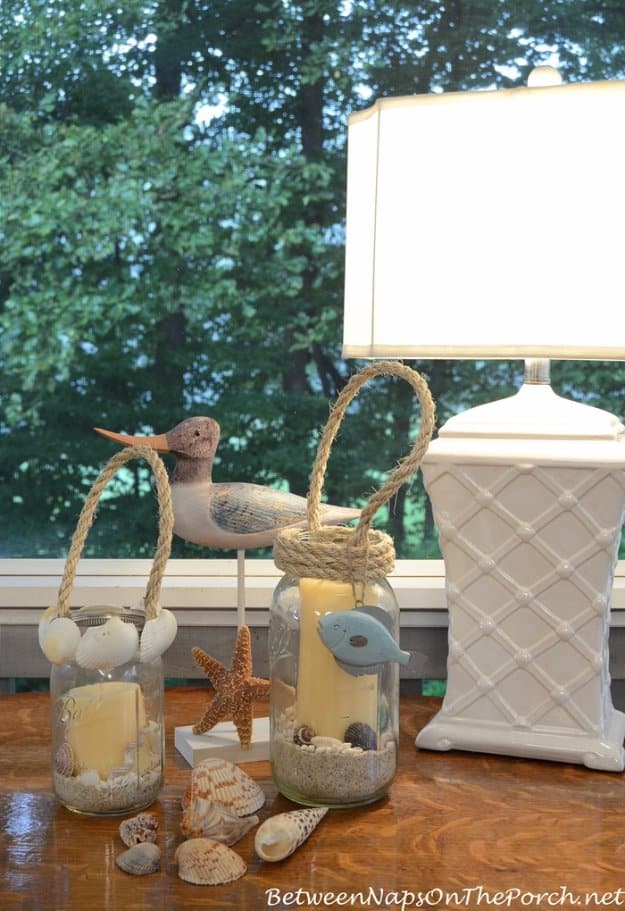 33. Broken Seashell Mason Jar

34. Mason Jar Moroccan Lanterns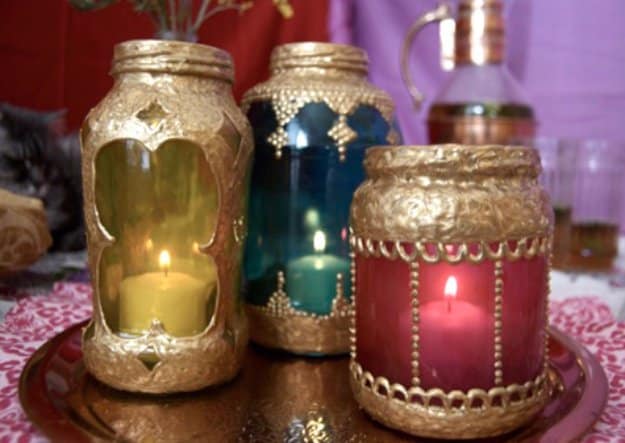 35. DIY Solar Jars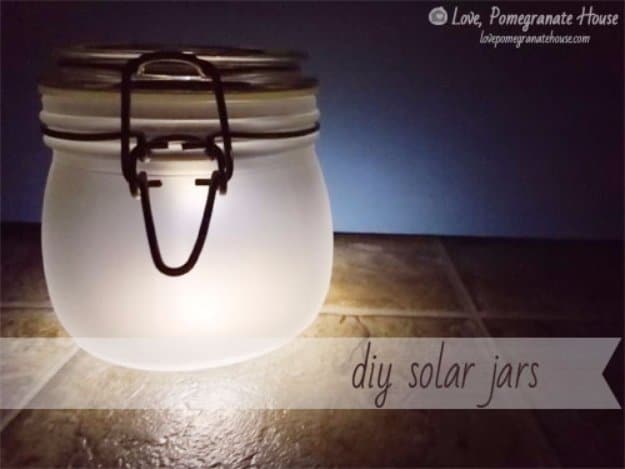 36. Mason Jar Memories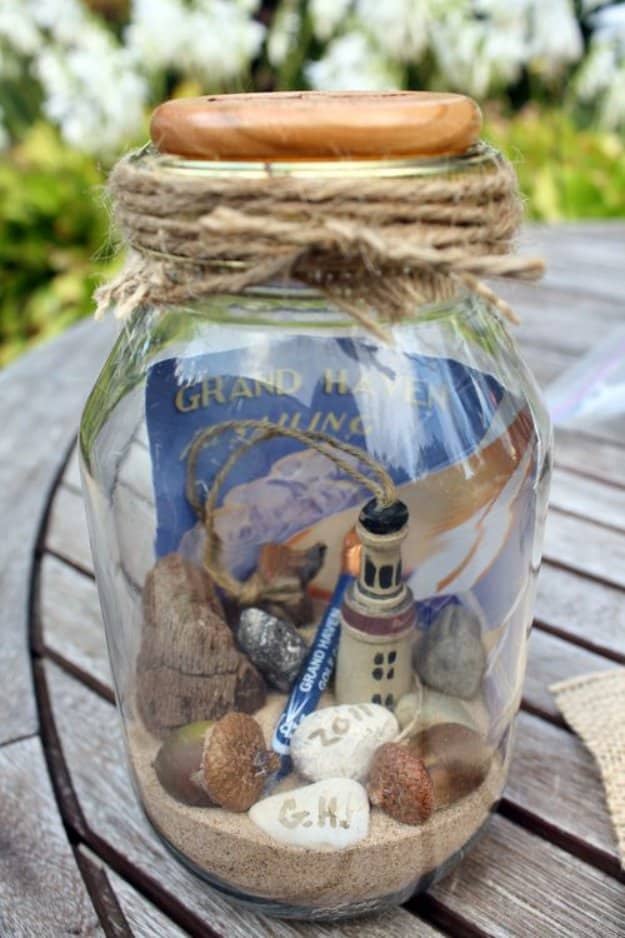 37. Frosted Mason Jar