DIY Mason Jar Wall Organizer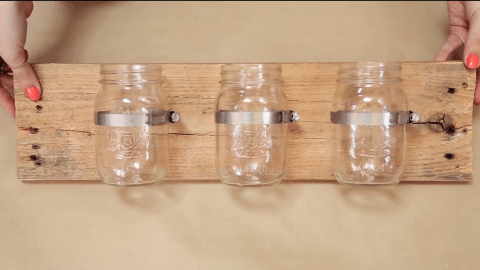 This easy to make mason jar craft is the perfect organization idea for all your daily necessities or to simply add some DIY home decor to your space. Use this for adorable mason jar project for makeup storage, fill them with water for flower arrangements, or as storage for your craft supplies.
Follow these easy step by step instructions and in 20 minutes you'll be able to create a rustic, functional piece that can hold items like bathroom supplies, kitchen spoons and even potted plants!
DIY Mason Jar Wall Organizer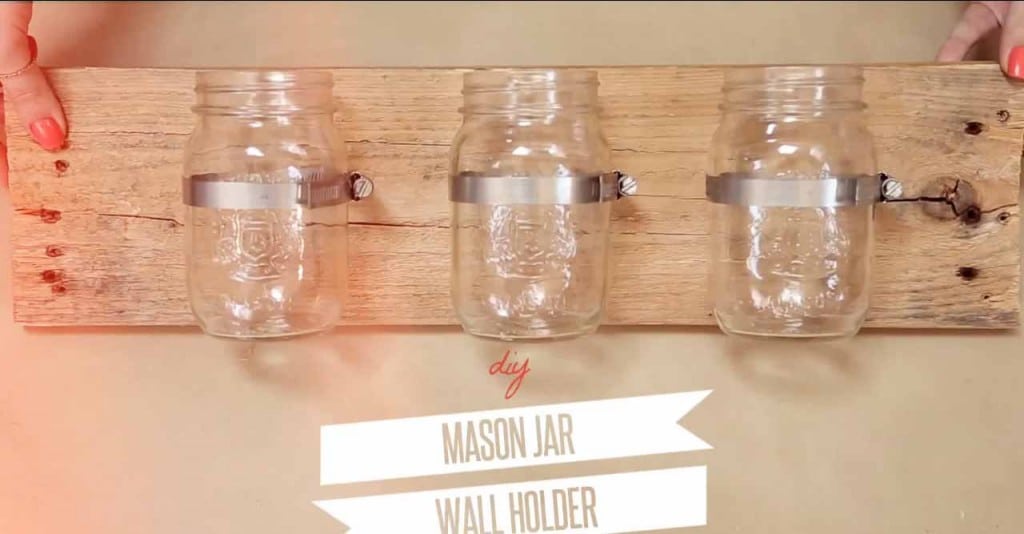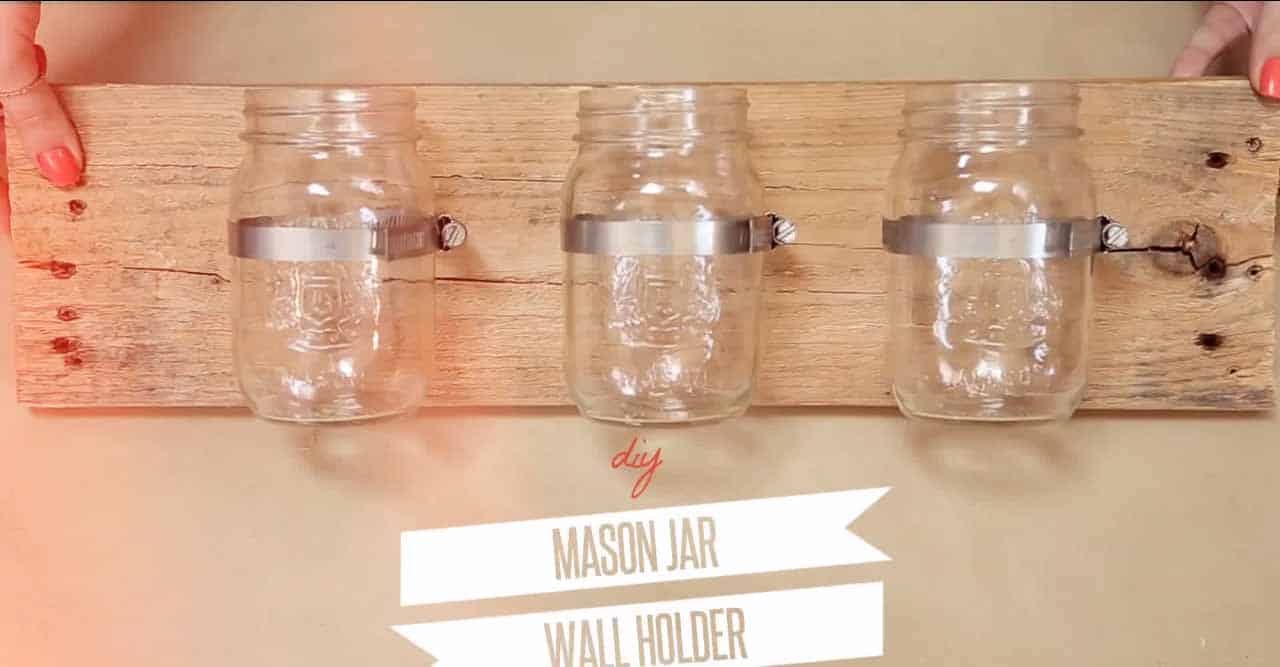 Supplies:
3 Pipe Clamps (you can find these in the plumbing section of your local hardware store)
3 Screws
3 Mason jars
Screwdriver
Rustic Plank
Nail
Hammer
Pliers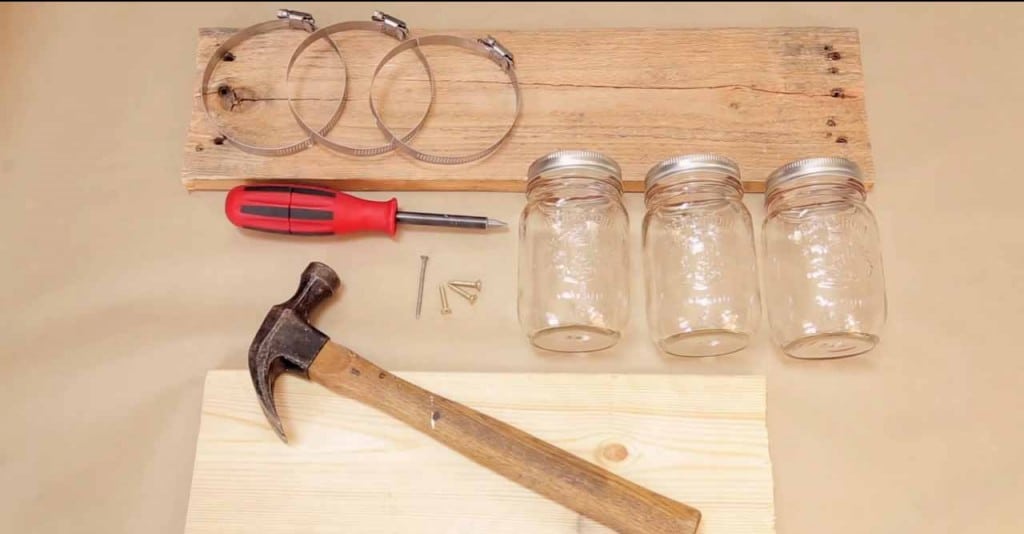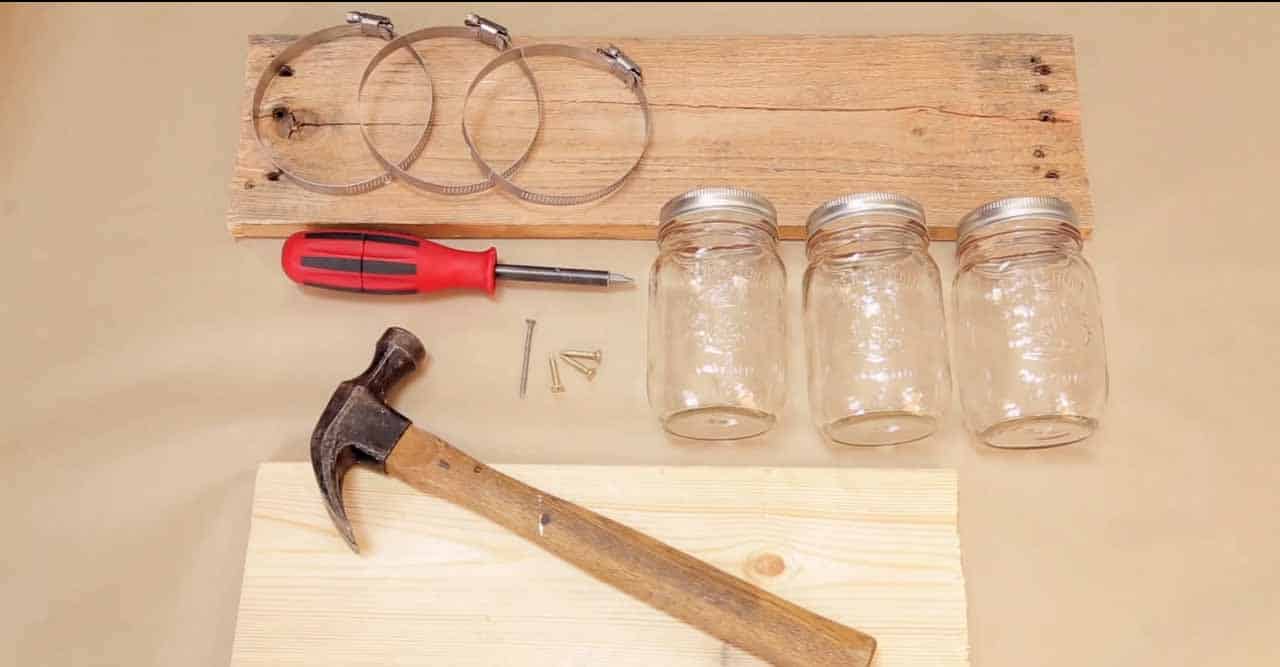 Step 1
Remove the lid from the jar and use a screwdriver to tighten the screw on the pipe clamp almost all the way around the jar.
Make sure to leave some room so you can easily take the jar out of the clamp.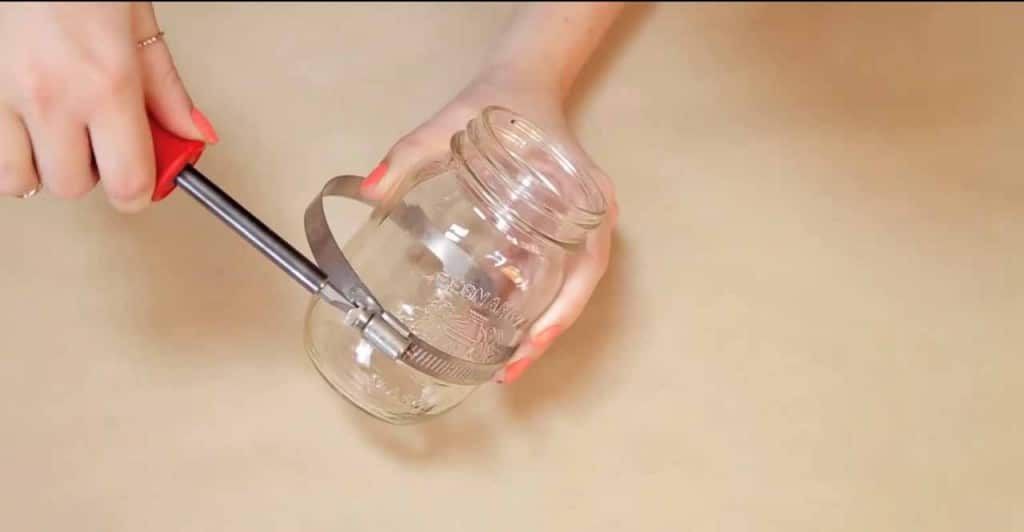 Step 2
Use the pliers to bend the extra metal back and forth until it breaks off.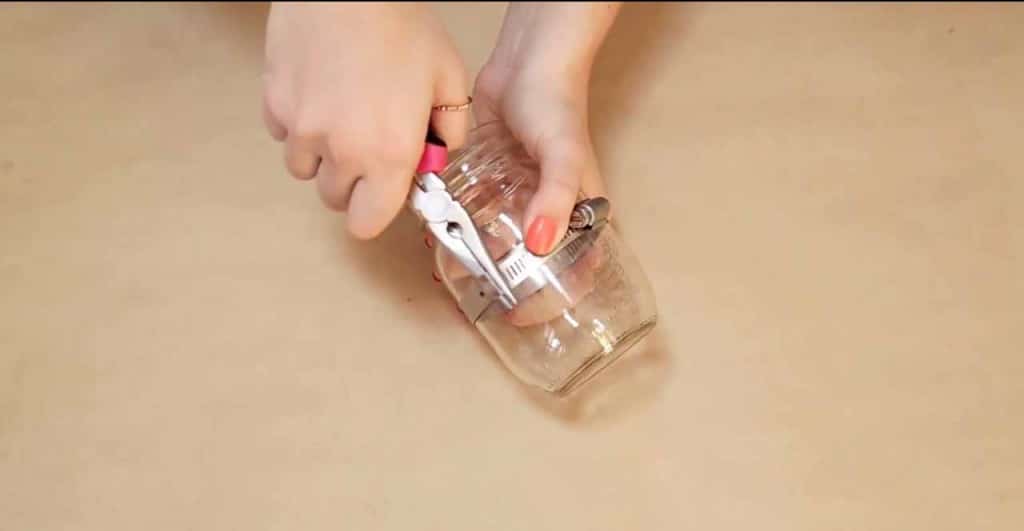 Step 3
Use a sharpie on the clamp to mark where the screw securing the clamp to the board will go.
The notches on the clamp should be facing the back of the jar and the smooth side should be facing the front.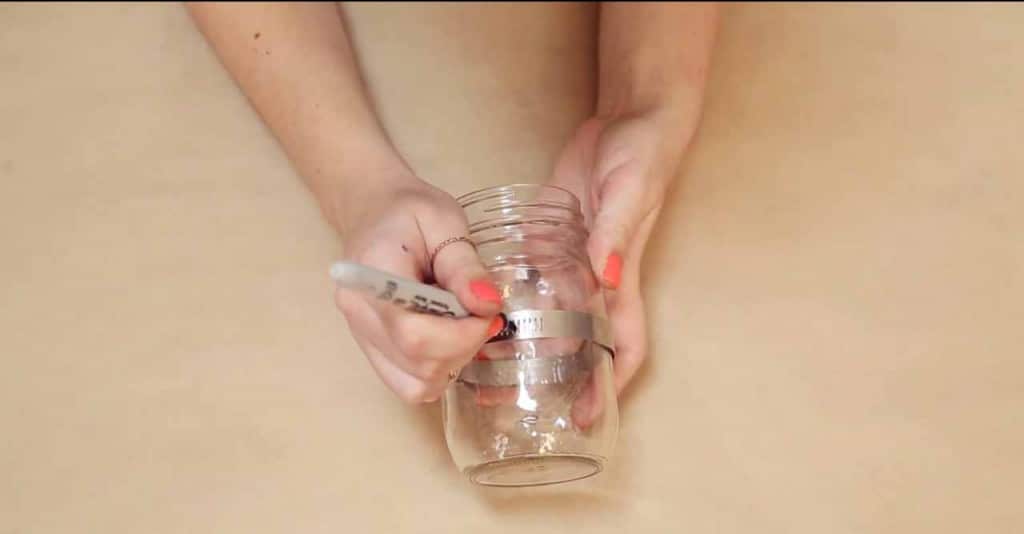 Step 4
Remove the jar and place one of the clamps in the center of the plank and use a screwdriver and screw to secure the clamp to the board using the mark you made earlier.
It may be easier to make a small hole in the board with the screw before trying to secure the clamp.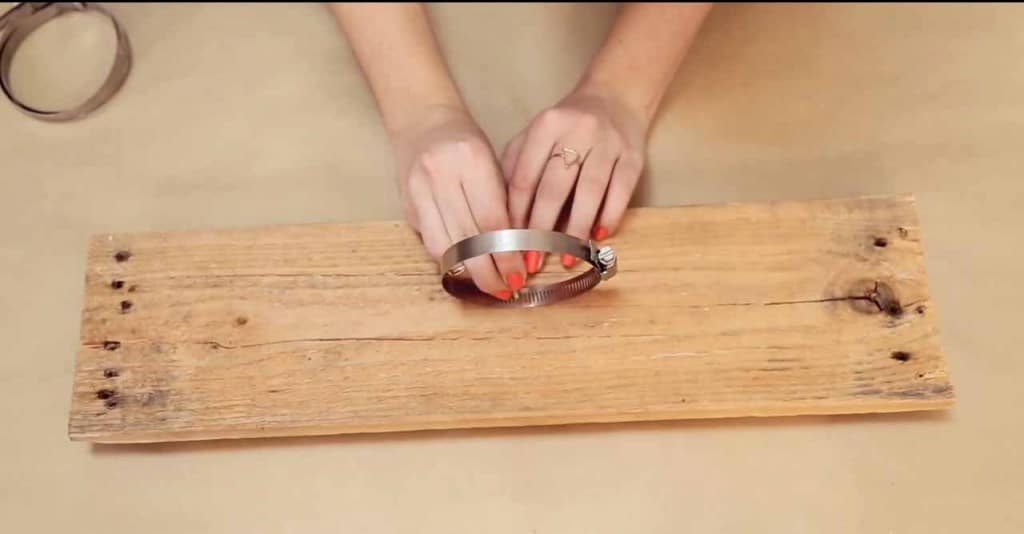 Step 5
Place the other two clamps equal distance apart from the center and repeat Step 4.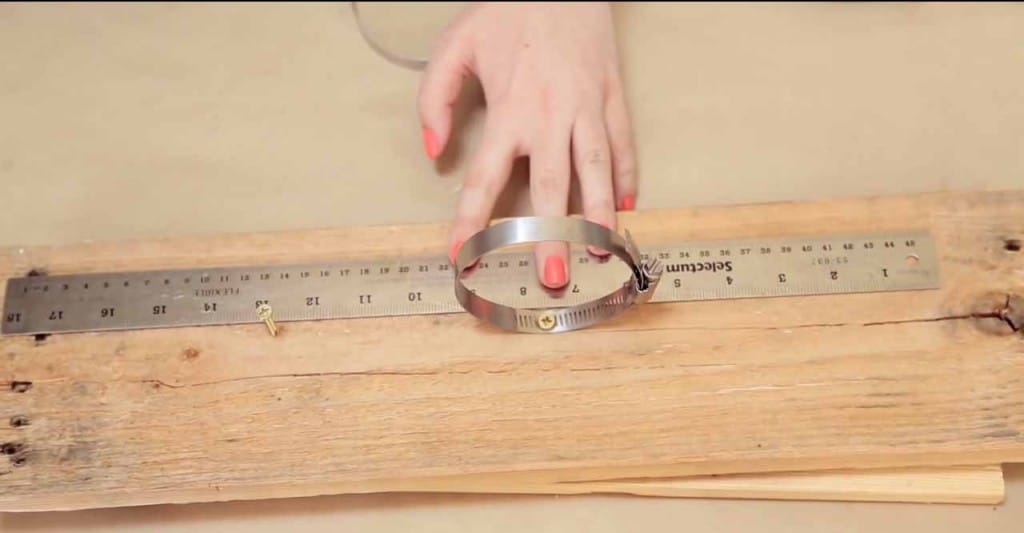 Step 6
Place all of your jars back into the clamps and tighten the screws on each clamp, just like you did in Step 1, as tight as you can without breaking the glass.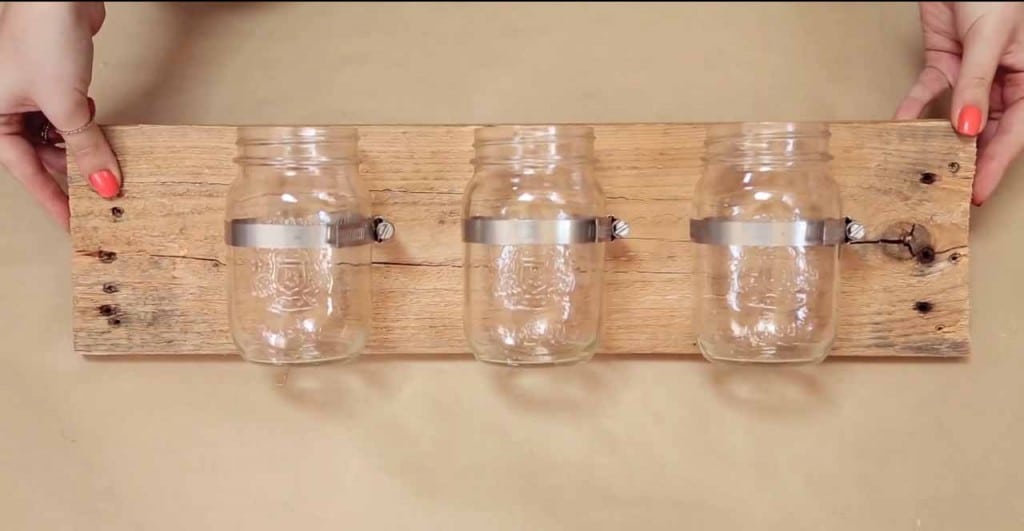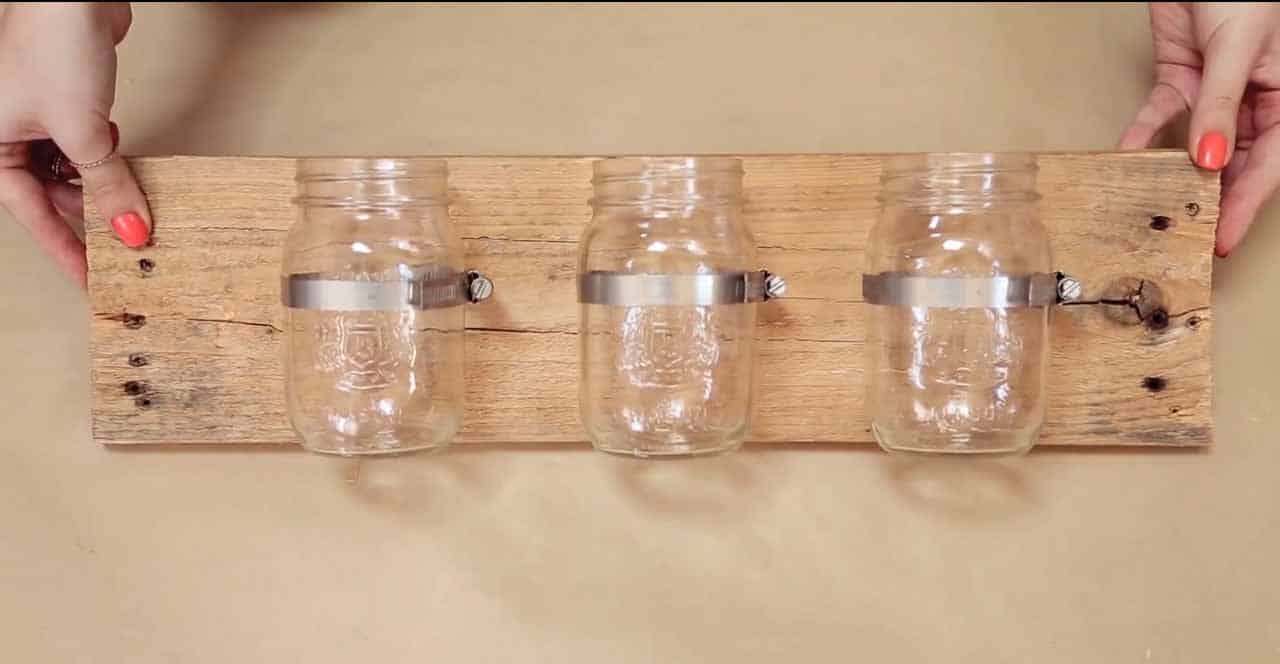 And just like that you've made your own Mason Jar Wall Holders! Use your creativity to fill with necessities or decorations!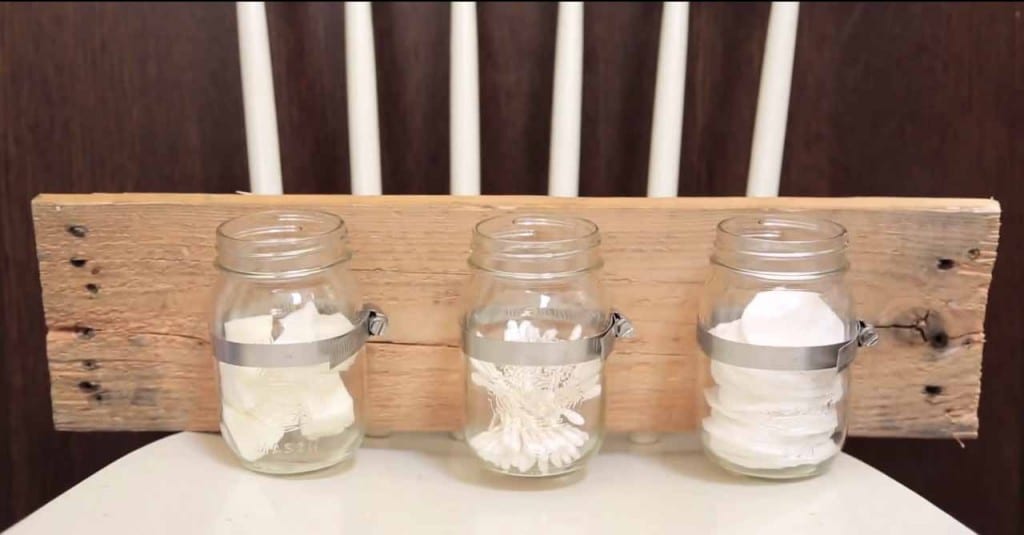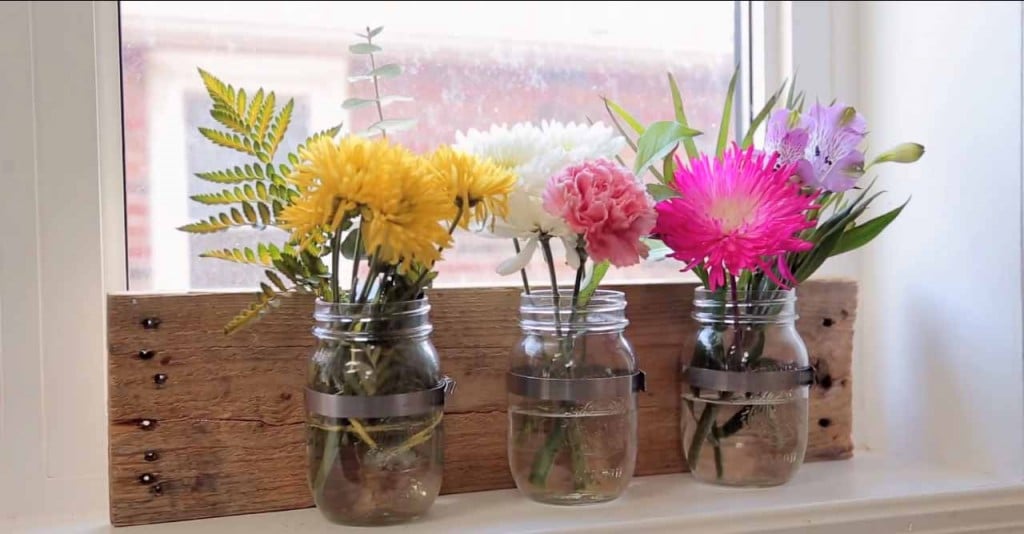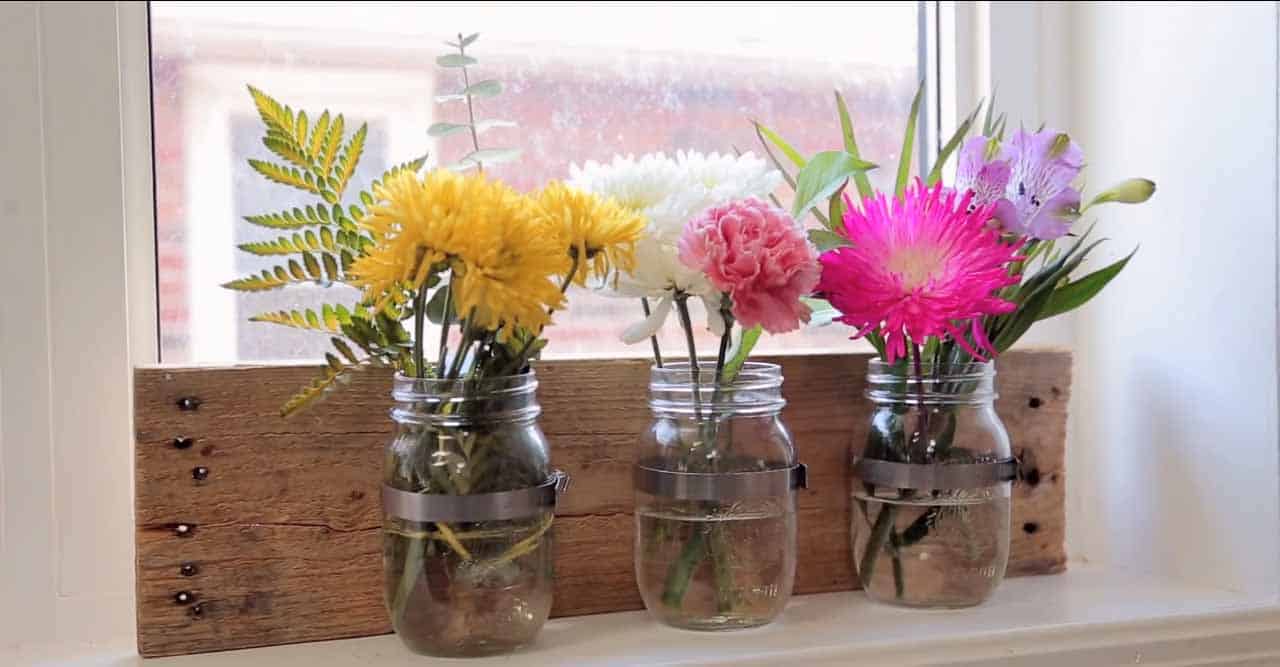 Don't Miss Out! Sign up for the Latest Updates