Macrame artwork is the 1970s classic from the amazing hanging plant holders to the intricate wall hangings you see in the glamorous homes you see in the pages of Architectural Digest. I really wanted to make a macrame wall hanging but I needed a project that was not terribly difficult and I wanted to be able to complete it in a short amount of time. I was so excited when I found this macrame wall hanging tutorial on Youtube because it really covered all those bases and I was super excited by the fact that the theme of this artwork was feathers because I have a grouping of Native Amerian dream catchers that it was going to fit in so nicely with, I couldn't wait to make it. The video tutorial makes the entire project flow really smoothly and the materials list is very basic and straightforward. I got all my supplies from Michael's Craft Store and used several of the coupons I found on the Michael's Craft Store app. I was so pleased to realize that you can in fact stack coupons, which makes everything at Michael's Craft Store really affordable.
Materials:
3mm Single Strand Twisted Cotton String
A piece of Driftwood (roughly about ten inches long)
A Pet Brush (Wahl Brand from Walmart works well)
Scissors (Loops and thread scissors from Michael's work well)
Directions:
The project is so easy and described so perfectly in the video, you just cut your lengths of string and start tying.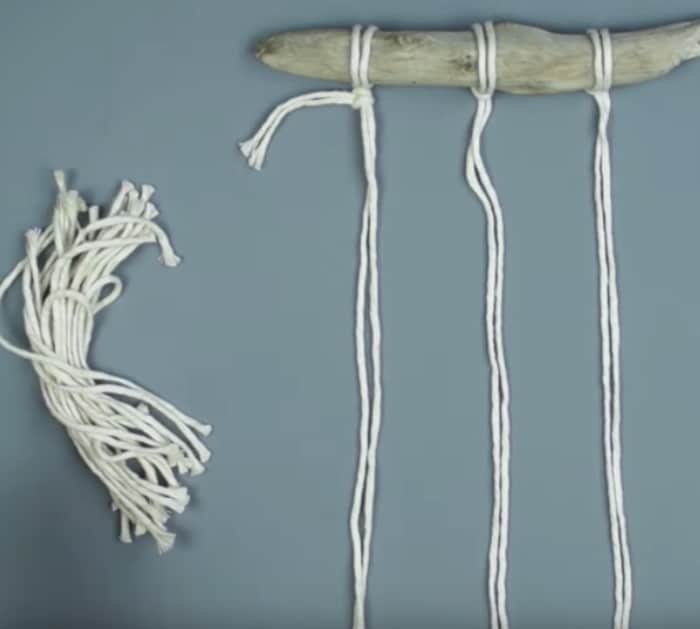 Then you tie cross pieces of string that will become the fluff of your feathers.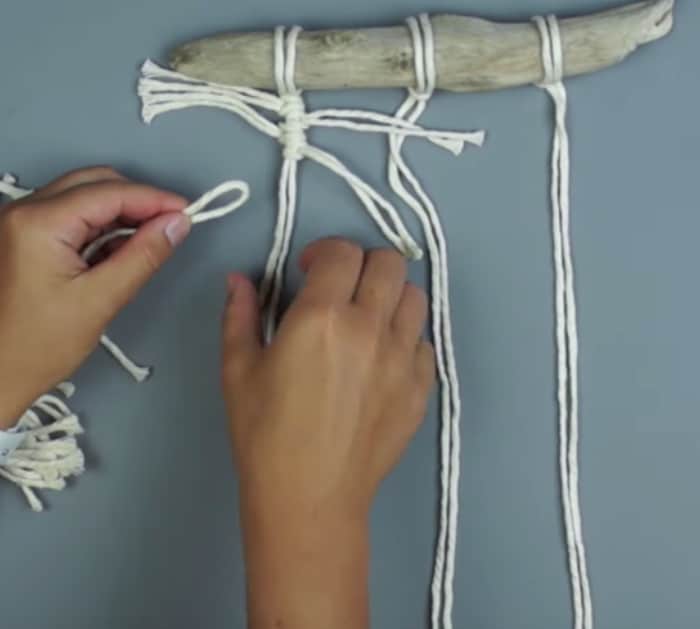 Then you use the pet brush to comb out the string.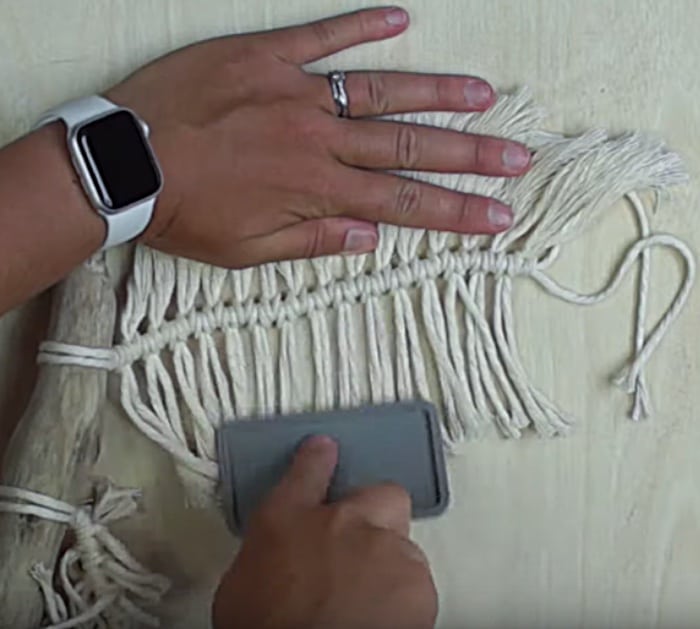 This is an amazing project, I hope you enjoy it as much as I did.
How To Make A Macrame Feather Wall Hanging