If you're looking for a quilt project that is fun and easy to make, try making this layer cake lattice quilt from Fat Quarter Shop on Youtube. Believe me; it's the fastest shortcut quilt you'll ever make. It's also super easy and perfect for beginners. This will work with any fabric collection – so if you have some unused layer cakes, this is the ideal project to use them.
Materials:
35 10″ print squares
1 & 1/3 yards solid color fabric
5/8 yard binding
4 & 1/3 yards backing
Cut each 10″ print square into:
1 – 4 1/2″ x 10″ rectangle – 35 total (fabric A)
1 – 4 1/2″ x 6 1/2″ rectangle 35 total (fabric B)
Cut solid fabric to:
70 – 3 1/4″ x 6 1/2″ rectangles (fabric C)
Cut binding fabric to:
7 – 2 1/2″ x WOF strips (fabric D)
Directions:
Step 1
Sew together two fabric C rectangles with one fabric B rectangle in the middle. Stitch with a 1/4″ seam, then press. Make 35 pieces of these. After this, cut your strip set in half. Turn it, and cut it 3 1/4″ wide. Make 70 side lattice units. Now, assemble the blocks. Take two side lattice units and place them on top and bottom and a fabric A rectangle in the middle. First, sew the fabric A rectangle to a side lattice unit, then put the other side lattice, right sides together, pin in place, and sew.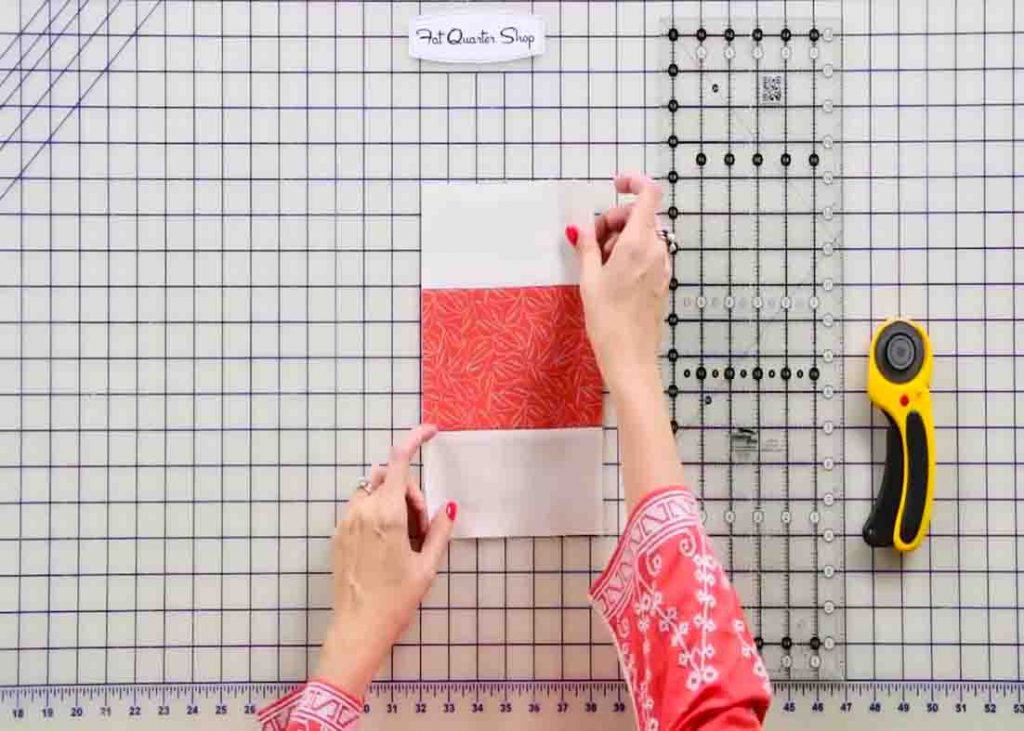 Step 2
Make 35 of these lattice blocks, then put you'll be putting the rows together. Make four row ones and three row twos. On row one, all of your A rectangles are going to alternate. On row two, they're going to alternate in the other direction. When you put them together, everything will fit nicely. Lay out all of your quilt rows, sew them together, and press.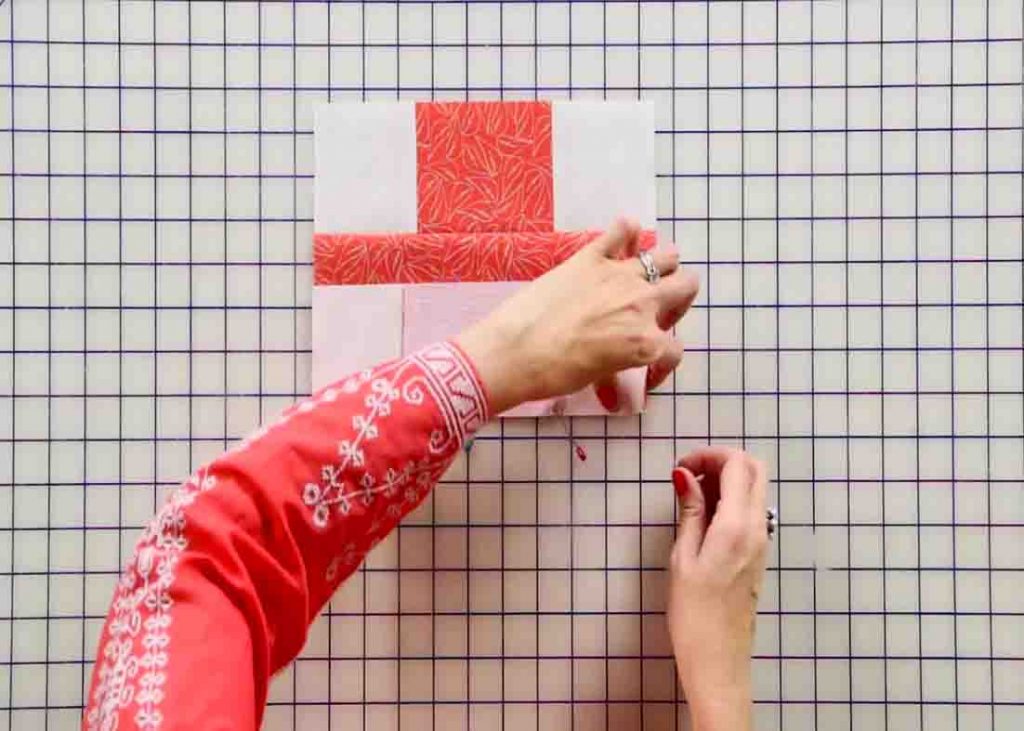 Layer Cake Lattice Quilt Tutorial