This easy and fun craft for kids to make at home is one of my favorite DIYs this summer. I saw the photo of DIY galaxy slime on Pinterest and thought mine would never turn out looking so cool, but sure enough, it did! My kids just love the bright colors and sparkles, and I have to admit, so do I. This DIY idea is super inexpensive and much fun to play with. We found all the ingredients for homemade slime at the dollar store, so each of my children got to choose the things for their very own batch. The step by step instructions, slime recipe and video tutorial show you exactly how to make galaxy slime at home. Very cool for a summer day when you have heard "Mom, I'm bored. What can I do?" more times than you can stand it.


Learn bow to make galaxy slime the easy way with this cool recipe. My (older) kids learned how to make this galaxy slime recipe alone, now, it is so straightforward. A perfect craft project to keep them busy for hours after you make it, this galaxy slime is probably my favorite thing we've made all year, and we've made a lot of things. When it comes to cool kids crafts, this homemade slime and DIY rainbow slime should be at the top of your list. Want even more slime? Well, our friends over at DIY Projects for Teens have been in search of the best slime recipe for a long time and put together two cool posts with a list of slime recipes.
DIY Galaxy Slime Recipe:
Ingredients You Need:
Clear Glitter glue
1/2 cup of liquid starch (approximate)
Food coloring
Acrylic paint (optional)
How to Make DIY Slime – Instructions
Step 1
Mix all ingredients together in a bowl. You can either use the pre-glittered glue like she shows in the video, or you can add clear glue and your favorite glitters.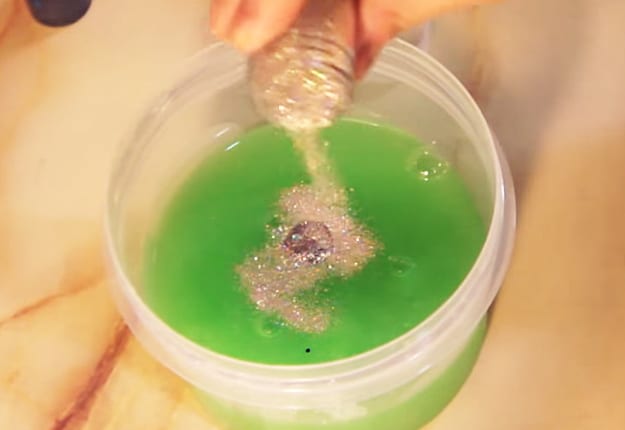 Step 2
To begin, you will need 1/2 cup of liquid starch. After stirring the ingredients, you will check the consistency. If the recipe is too thin and not yet like slime, you should add more, one teaspoon at a time. Stir each time you add and then stop when you have the right texture. Once it's all mixed up, you can knead the dough and you'll get a teal colored slime. Add some more color by adding acrylic paint to the mixture.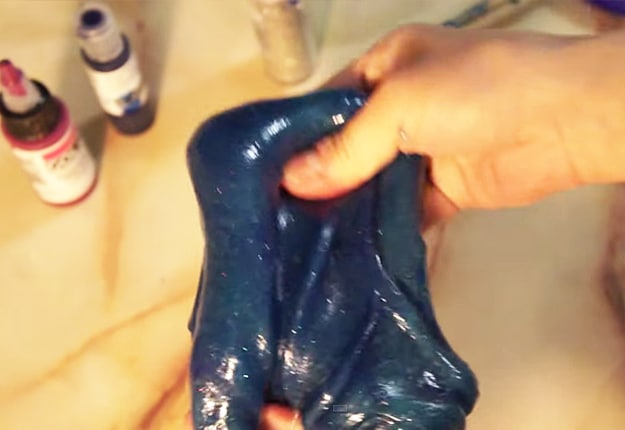 Step 3
Lay them side by side and mix everything together and you'll get an awesome looking glitter galaxy slime.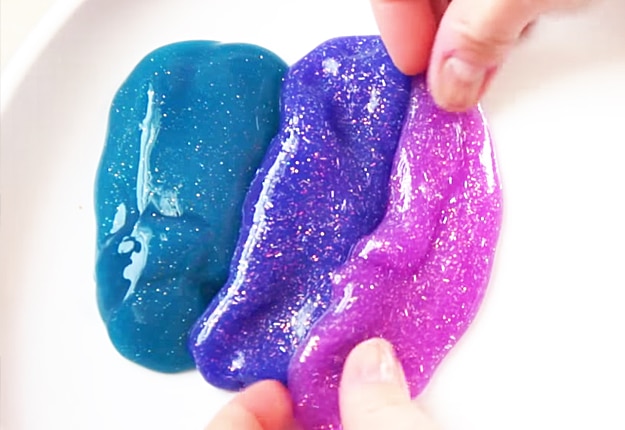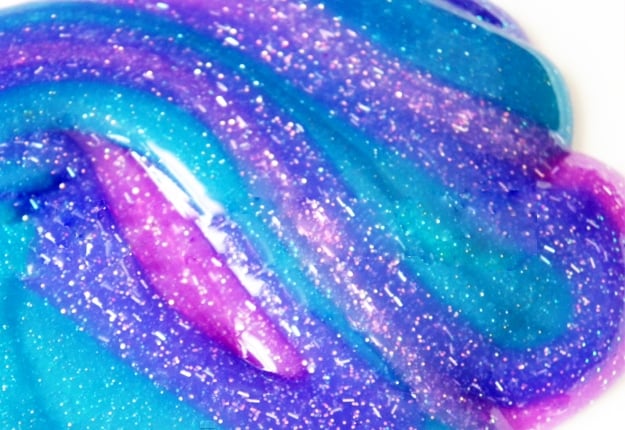 In case you've had trouble locating some of the supplies, or are like me and forget these things unless they're scribbled on the back of your hand, here's some links to help you out.
Glitter glue comes in an assortment of colors, which is really the best way to make this DIY galaxy slime. Different colors for each kid means less arguments them and less policing for me.

Elmer's Washable Glitter Glue, 6 oz Bottles, 3-Pack, Green/Pink/Purple (E316)
Liquid starch isn't your typical ingredient in DIY kids crafts, but without it this craft would be a gooey mess. Unless you're making this kids craft for a camp or Vacation Bible School, this should be plenty of liquid starch for your galaxy slime.

Purex Sta-Flo Liquid Starch, 64 Ounce