Baking brings me so much joy. I make sure to try different recipes every time I have a few hours after work. If you bake at home, you know how therapeutic and relaxing the process is. It's my way of relieving stress after a tiring day. I also go to different coffee shops and try their cookies so I can experiment with different flavors. One thing that I noticed is that the cookies always have the same size. I wonder how they make them uniform. Don't get me wrong, I love the crookedness of homemade cookies, but they are just very pleasing to the eyes. Then I saw this awesome hack that can make perfectly round cookies all the time, and it's definitely a game-changer.
Tiktoker @whiskfullyblessed shared a video where she showan awesome baking hack using a circular cookie cutter.
How to Make Perfectly Round Cookies All The Time
Cassidy started the video by mentioning that she has been baking since she was 13 years old and wished someone told her this life hack sooner. So, if you haven't encountered this before, you might find this useful.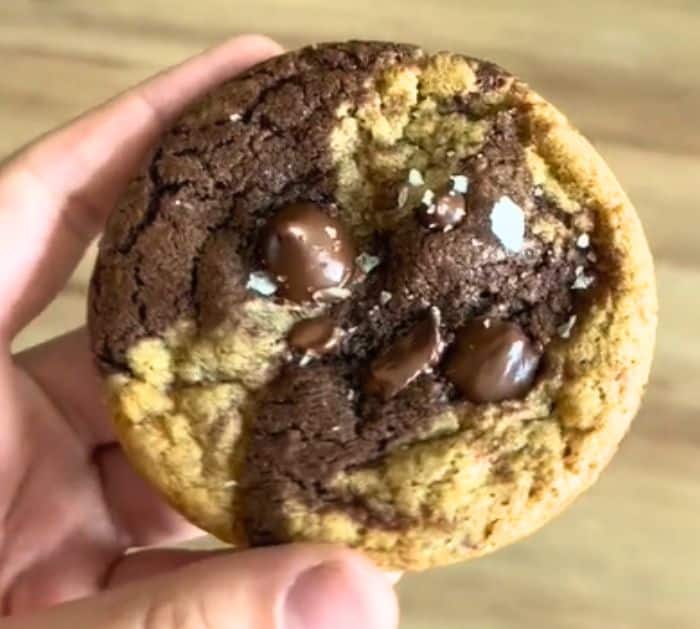 To get perfectly round cookies all the time, Cassidy explained that you only need a circular cookie cutter, mason jar lid, or anything that's round. If you think you're going to cut them, no you won't. She placed the circular cookie cutter on the cookie. Make sure it's not on top of the cookie. She then moved it in a circular motion to make the edges round. Do this when the cookies first come out of the oven. This technique will make the edges perfectly round every time. That's how easy it is! No need for special equipment.
The video got 1.7 million views as per writing and received a lot of comments from people thanking her for this awesome hack.