This DIY flower pot people tutorial I found by Tanya Memme for the Hallmark Channel on YouTube is just incredible. The flower pot people are really going to go with my new patio idea, which is a "My Secret Garden" theme. I can't quit talking about my patio decor because I am on such a roll here, every project I find seams to be tailor-made to fit my dream. The best part, however, is the fact that every one of these ideas is ultra-cheap. I have been talking about my idea for the corner of the patio, which I am calling, "gnome mountain", where I am going to put my unique collection of garden gnomes and my magic wishing well I made out of a water bottle, well these flower pot people can easily sit on the sides of the mountain with the help of a few cinder block pedestals.
Materials:
Clay Flower Pots:
2 large terracotta pots (one for the head and one for the body)
6 medium terracotta pots (for the legs/ feet)
6 small terracotta pots (for the arms/ hands)
Rest Of The Project Needs:
A hot glue gun
Glue sticks
Popsicle sicks
Rope
Craft paint
Soil
Plants
Directions:
In this wonderful video tutorial, you will learn how to make these beautiful flower pot people. You will be guided through the steps of this project such as painting tips and a special tying method that fastens on the legs and arms with rope and popsicle sticks.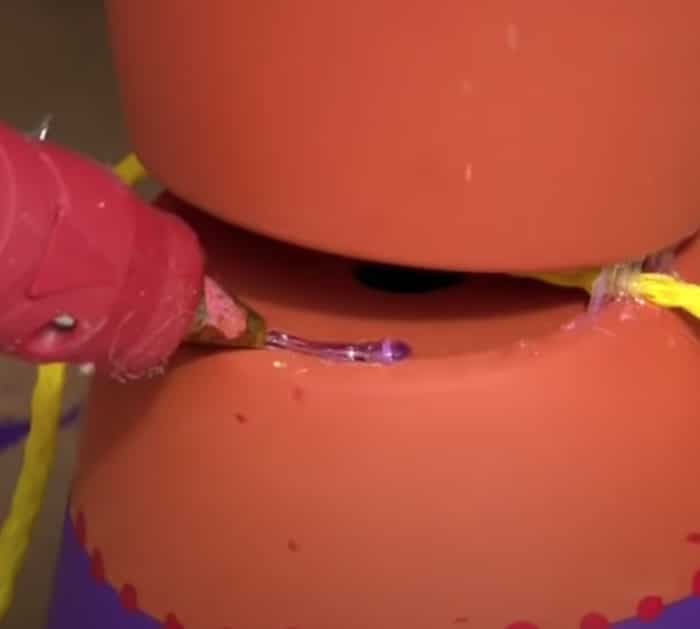 Then, you can place the crowning glory of your clay pot people, the plants, at the end. The plants look like fluffy hair, especially if you use something like a fern.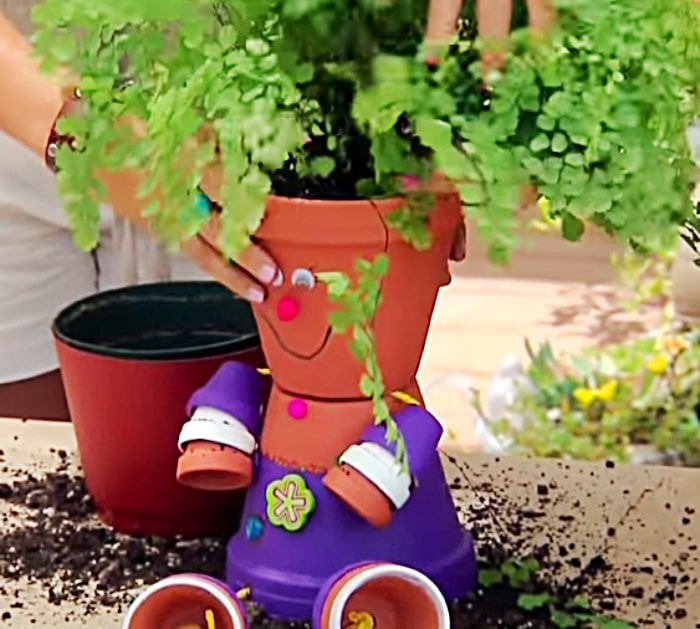 I just love these clay pot people, I can't wait to put them on gnome mountain.
How To Make Flower Pot People