Making cement gnomes are one of my favorite activities because they are super fun and simple to make, plus they make a great addition to my garden! You don't even need to spend too much on this project, if you have some old socks or a sweater, that will do. Simply follow this tutorial by Russian DIY on YouTube.
Materials:
Old socks
Sleeves of old sweaters
Rubber bands
Gloves
Cement
Tile grout
Sand
Water
Bucket
Round plastic container
Trowel
Acrylic paint
Clear acrylic lacquer
Directions:
Step 1
To make the filling, mix together 1 part of cement with 1 part of tile grout, and 1 part of sand, then insert a sock into a round container making sure to open it up and wrap the edges around the rim of the container. Start filling the socks until half of it, then remove it from the container, and start pushing the cement mixture down to the bottom of the socks shaping it nice and round for the body of the gnome. At the bottom of the body, pull 2 small parts and shape them until round, then tie a rubber band to hold them in place, this will be the feet of the gnome. Repeat the same process but this time do it once at the center of the gnome's body and make it larger for the nose. Reshape the body once more making sure that it is compact, then pull the top part of the sock that wasn't filled.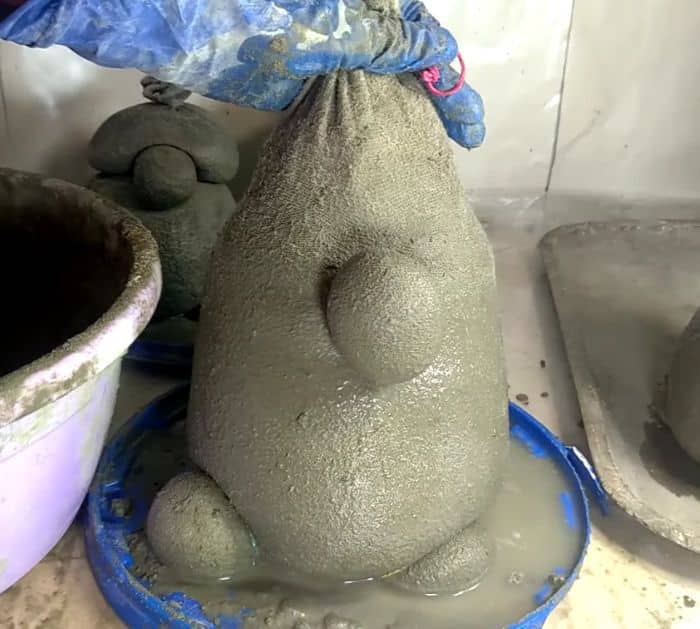 Step 2
Add more cement mixture to the top part of the sock and shape it into a triangle similar to a gnome's hat so that you can have a base for the hat, and tie the ends securely. If shaping the gnome becomes difficult, you can always add moisture to the gnome by splashing a little bit of water. Next, cut a long piece of sleeve from an old sweater or similar, then tie one end, and soak it in a cement and water mixture. Fold the bottom to create a cuff, then insert it into the gnomes head, and style it however you want. Take a small piece of your cement filler, then shape it into a circle, and attach it to the top of your gnome's belly, cut it into 5 fingers, and reshape nicely. You can also add a heart or flower shape at the center of its belly being held by its hands. Once the cement gnome has dried completely, cover it with white acrylic paint, let dry, then paint it with different colors that you want, let dry, and coat with clear acrylic lacquer.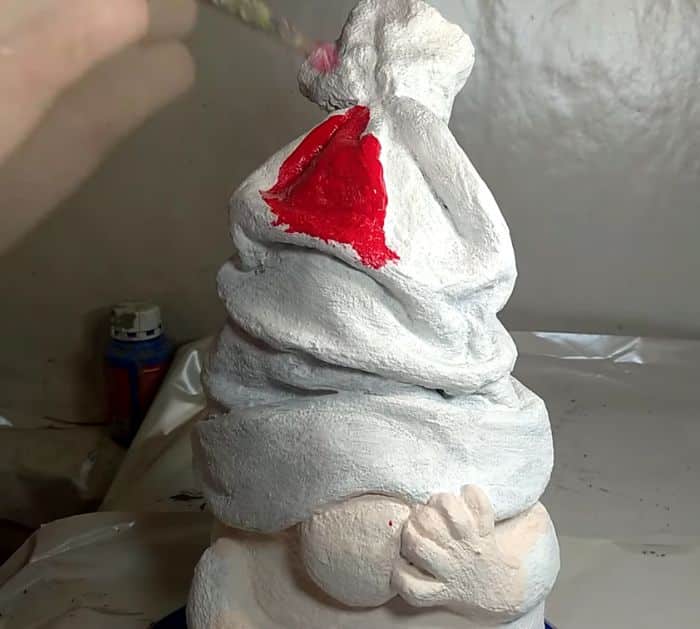 *All image credit belongs to Russian DIY via YouTube. Follow and subscribe to her channel for more!
How To Make DIY Garden Gnomes Using Old Socks