I have foam sheets from past projects that I made and was wondering what I could do with them. Then I saw this tutorial on how to make baskets from craft foam sheets by The Little Crafties on Youtube. Isn't this the perfect project to do this weekend? I'm sure it will look cute with the colorful eggs that I painted. You can use it as a decoration or easter basket, but just make sure you don't put too much weight! Read on or watch the video below for full instructions.
Materials:
foam sheet
ribbon
ruler and pencil
compass
scissors
glue
Instructions:
Step 1:
Print the pattern on a piece of paper. Make it as big as the width of the paper. Cut it out.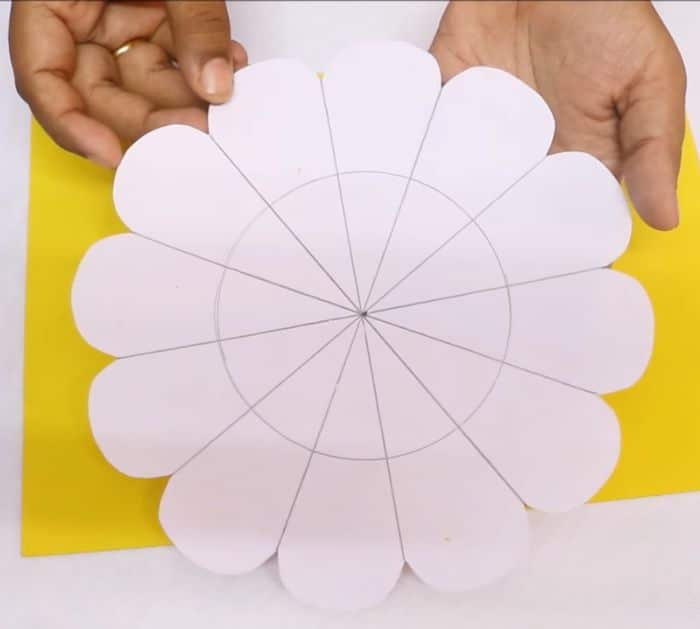 Step 2:
Trace the pattern on the craft foam sheet and poke the center to mark it.
Step 3:
Draw a 2-inch circle in the center using the compass.
Step 4:
Draw the lines of the petals using a ruler. Once done, make another circle within the edges of the petals, then draw two small vertical lines on each of the petals on the outer circle for the ribbon.
Step 5:
Cut the flower. Make sure to also cut the lines between the petals. Fold each petal to cut the holes for the ribbon.
Step 6:
Insert the ribbon through the holes. Gently pull until it forms a basket, then tie the ribbon into a bow.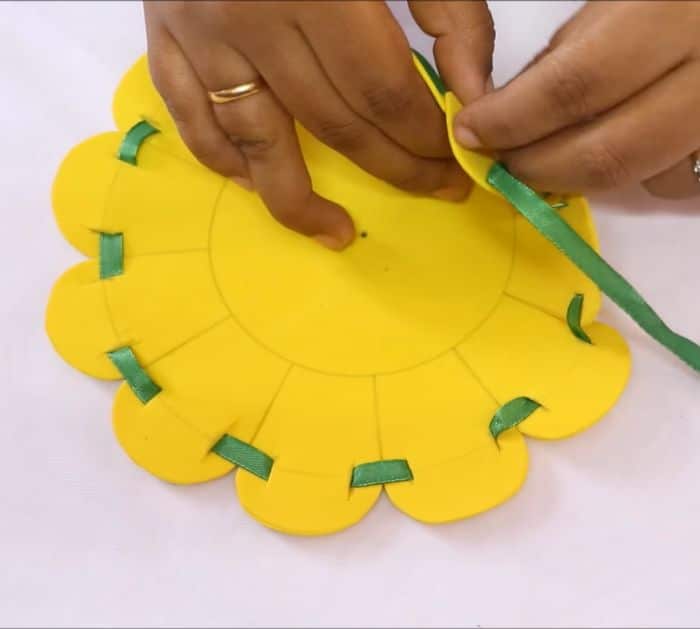 Step 7:
Cut a rectangular piece from the foam sheet. The size depends on how high you want your handle to be, but just make sure that you can still carry it with ease. Wrap the ribbon around it to make a design. Glue it in place.
Step 8:
Glue the end of the handle onto the sides of the basket and let it dry completely before lifting it.
How to Make Basket from Craft Foam Sheet