I recently saw this fabulous PVC pipe privacy screen idea by a mother and daughter team called DIY For Home Owners on Youtube, which I absolutely fell in love with. This mother and daughter team are so clever they made this privacy screen completely out of upcycled old PVC pipe simply cut into attractive circles and just glued the circles together within a frame. They used this awesome privacy screen to put on the side of the house to cover up the trash cans. The result is a really modern looking architectural piece that really adds flair to the side of the house.
Materials:
2 (1-inch) x 10 foot PVC
2 (1-inch) elbow PVC
1 (1-inch) T PVC
2 (4-inch x 2 foot) PVC
4 (1 1/2 inch x 2 foot) PVC
2 (3-inch x 2 foot) PVC
3 (2-inch x 2 foot) PVC
4 (2 foot) rebar
Gorilla construction adhesive
Miter saw
Cordless band saw
Power caulk adhesive gun
Cordless sander
A wet/ dry vacuum
Directions:
In this excellent video tutorial by DIY For Homeowners on Youtube, you will learn step by step how to make a privacy screen out of PVC pipe. You will begin by cutting all the PVC pipe pieces you will need to complete the privacy screen.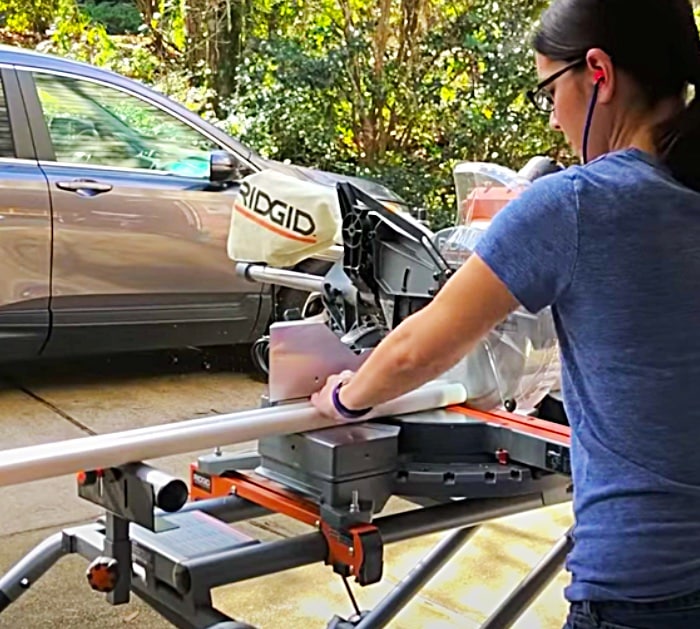 Then, you will construct a simple frame and start joining all the circles inside wit the Gorilla construction adhesive. The ladies reinforced the PVC privacy screen with rebar so it was really sturdy.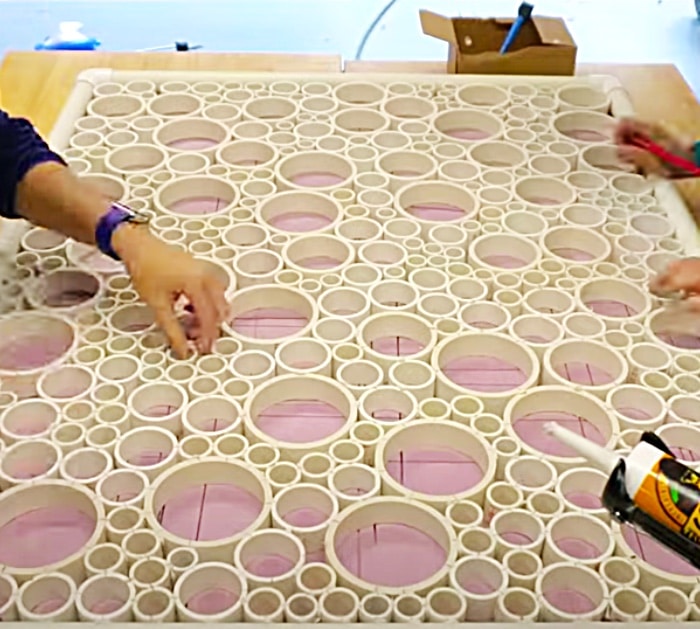 I love this PVC privacy screen and cannot wait to make one for the side of my house.
How To Make A PVC Pipe Privacy Screen