Chandeliers can add elegance to any room, but I had never thought of a chandelier as being whimsical and fun. When I saw this wonderful video tutorial by Easy Art N Craft on Youtube, I was so amazed at this DIY chandelier made from yarn pom-poms, I knew I had to make it immediately. I had plenty of yarn and beads laying around the craft room to make this fun project, and the only thing I needed was the floral wire. I found the floral wire at Michael's Craft Store, where I used the daily coupons found on Michael's app and saved 60% on the retail price of the items. If you don't want to download the app, you can just pull Michael's daily coupons up on your browser and the cashier will just scan your phone and you will immediately get the discount.
Materials:
Yarn (in the colors of your choice)
Scissors
Floral wire
Beads (whatever you have will work)
Directions:
In this wonderful tutorial by Easy Art N Craft on Youtube, you will be guided step by step through this simple pom-pom chandelier project. You will first make all the pom-poms and tie decorative beads at the ends.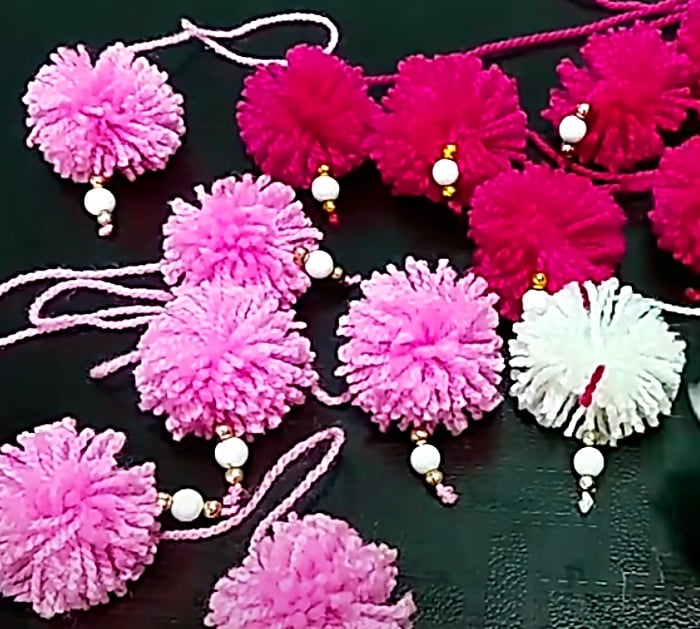 Then, you will make three circles with floral wire and cover them with yarn. The pom-poms will attach to the wires and them you will articulate this beautiful chandelier with yarn strings.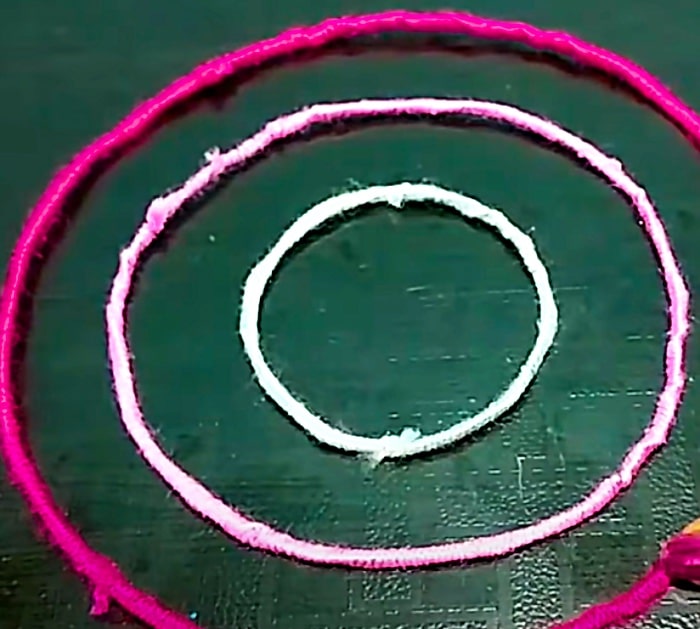 This pom-pom chandelier idea is so adorable, I made a few for my craft room and they really brighten up my creative space.
How To Make A Pom-Pom Chandelier