I just saw my first tire stool yesterday at a little shop where my family and I were shopping and I was so blown away, I couldn't wait to get home and start researching Youtube to find a similar tire stool video tutorial for my new living room at our ranch in Dripping Springs, Texas. Low and behold, one of my very first search results yielded the most magnificent DIY stool I had ever laid eyes on, completely made from recycled tires. The DIY tire project by Melnitsa TV, on YouTube, is ao amazing, all I can say is, Wow, what a great idea! I couldn't wait to get started so I quickly got all of my materials to begin this awesome project!
Materials For The Tire Stool:
An old tire
Batting
Spray adhesive
Fabric
A staple gun
A round piece of plywood (or particleboard)
2-inch foam sheet
Screw-on legs
Directions:
In this awesome DIY tire project by Melnitsa TV, on YouTube, you will learn how to make this attractive plush stool in a few easy steps. You will begin by spraying the tire with adhesive, then wrapping the batting around the tire.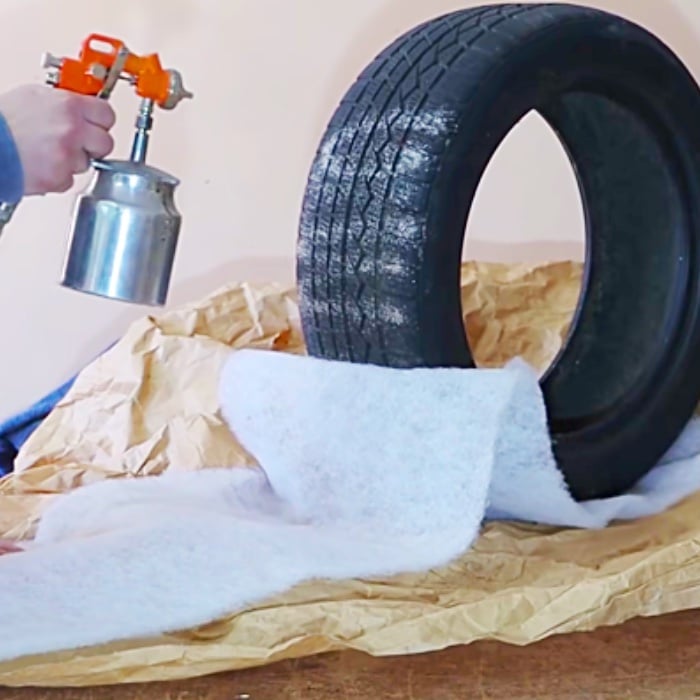 Then, you will cover the tire with fabric and foam, according to instructions in the video tutorial.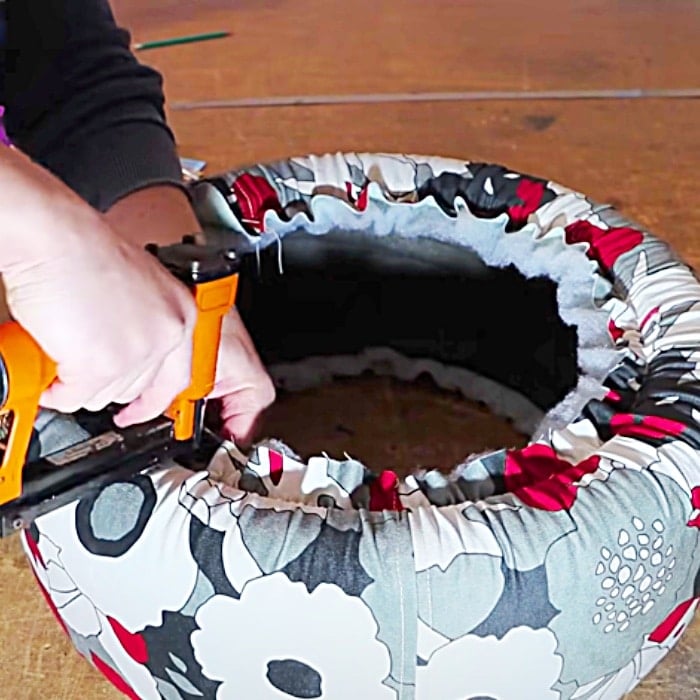 This is a wonderful idea, I really love it!
How To Make A Plush Stool With An Old Tire