I love mosaic tiles I have them in many places in my home, but I always need more so when I saw his amazing project on Youtube where this amazing lady makes a beautiful mosaic tray. I was having my mother in law over for tea and really wanted to serve the Earl grey tea and homemade biscuits I made on an impressive display and this beautiful mosaic tray was just the ticket. The directions the genius Youtuber who made this lovely mosaic tray were really simple and easy to follow and the materials required were minimal so there was no stopping me here. I already had an old wooden tray that I had bought at a yard sale, so all I had to do was paint it and, boy oh boy, I had plenty of spray paint to make it into the farmhouse, shabby chic chalky white that was shown in the Youtube video so I got going right away. The only thing I had to buy were small glass tiles that I found at Michael's craft store and was able to use my 40% off coupon that is on their app, so this project was really super affordable.
Materials:
1 tray (plain in wood or plastic)
spray paint
glue (E600, hot glue gun, or Gorilla Glue)
Directions:
First spray paint your tray, if your tray has a super slick surface you may want to sand it down a bit or apply a primer, but in most cases, you can just wipe the tray clean from debris and paint straight onto the tray surface.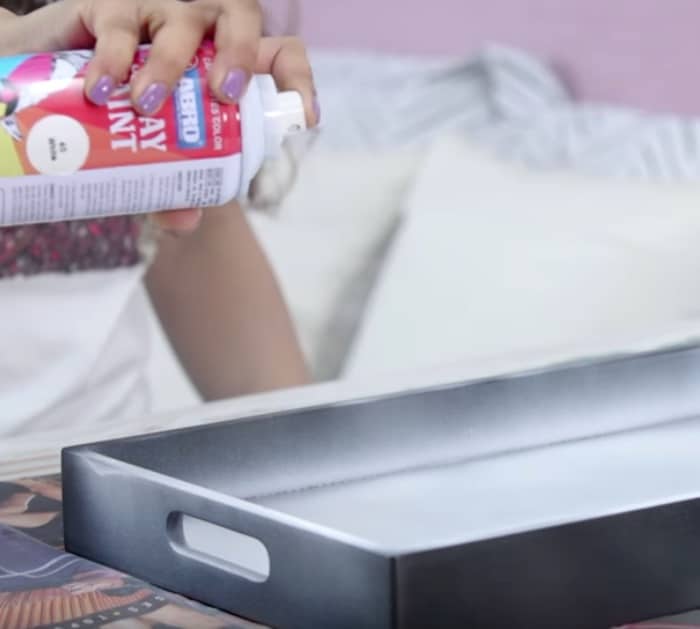 Then one by one, glue your tiles onto the tray until the entire surface is covered.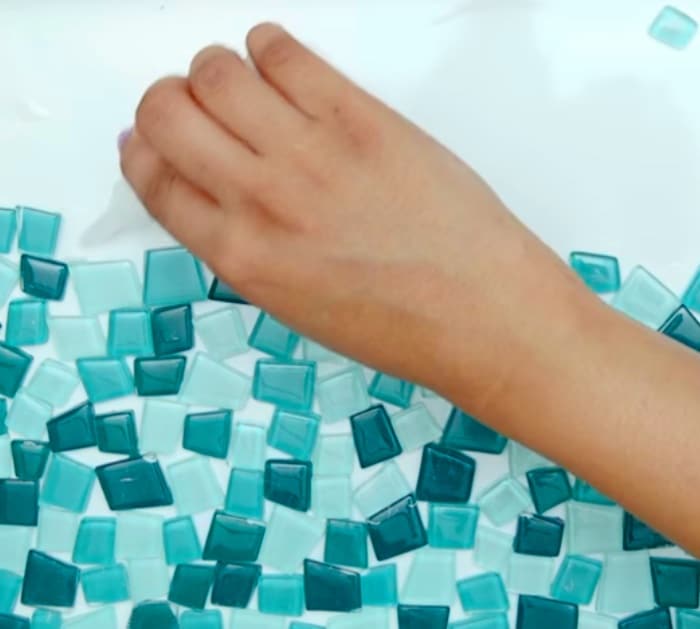 This was a very easy project and looked very impressive when I served my tea and homemade biscuits at my little get together.
How To Make A Mosaic Tile Serving Tray