This DIY decor to make a Fall tree is such a creative idea and most of the materials are from Dollar Tree. So, this is a budget-friendly decor made by Christopher Hiedeman on YouTube. This can be used as indoor or outdoor decor for the patio. I love the Fall tree because of the beautiful bright red leaves. One of my favorite things about Fall would be the leaves changing, and this would be a great way to have a decor where the leaves don't fall off. Even though I love real trees, this would be a nice way to customize my house. Plus, you can add different colored leaves and string lights to add a nice pop.
Materials:
Dollar Tree leaf stems
Dollar Tree Mod Podge
Dollar Tree Floral foam
hot glue gun
clay pot
branch and soil from outside
Directions:
First, drill holes into the stem of the branches. Then, add floral foam into the clay pot to hold the main stem that will be placed right in the center. Continue to watch Christopher Hiedeman tutorial on YouTube for full instructions and details.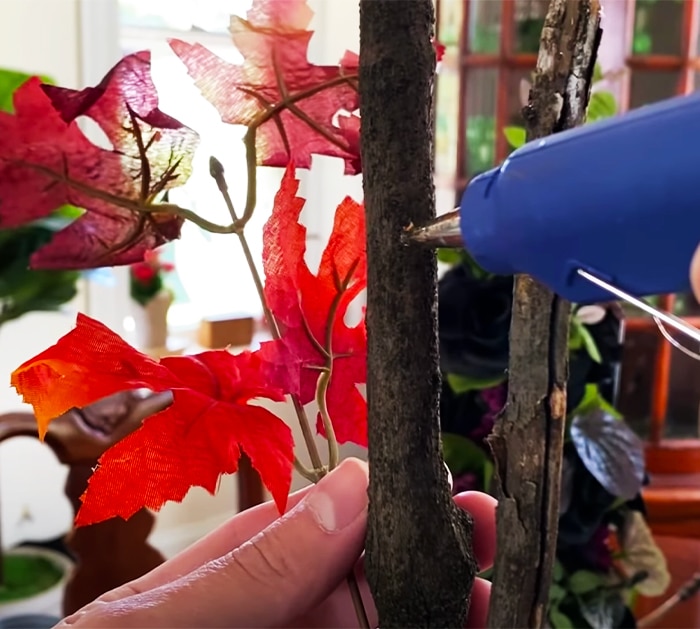 Next, once all of the leaves are added, cover the floral foam in the pot with paper towels. Mix soil and podge together in a cup. Pour it on top of the paper towels and spread evenly.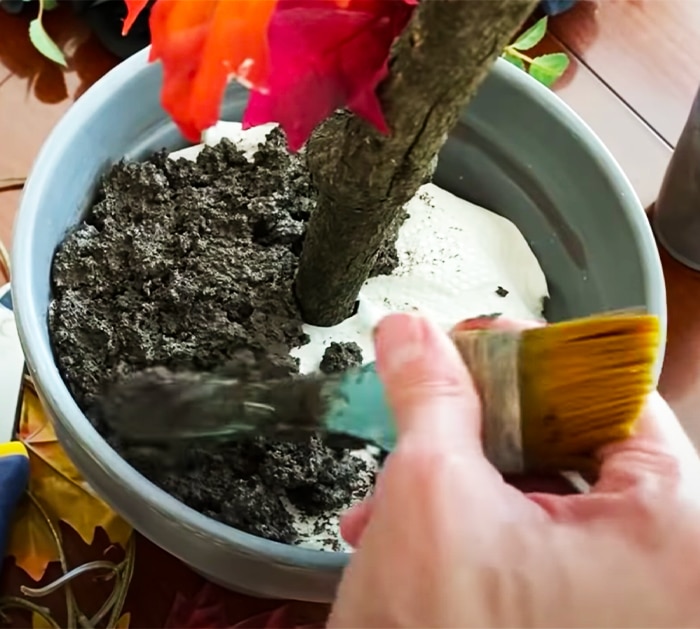 Overall, this is a pretty cool project that's inexpensive. I think it would be a fun project to do to pass time on a day where I want to stay in when the weather is cold outside. This would be a good project to work on with your friends because gluing the leaves can take a little time. However, there's not much for this DIY, and it can be easily made quick.