You can make your living room more spacious and aesthetic with this mirror wall DIY hack without buying a whole large mirror to fit the entire wall itself. All you need is a few square mirror stickers from IKEA and other materials that you may already have available in your house. Plus, you can make this all in just under $85, how cool is that! Let LivingDIY on YouTube show you how to do it step by step.
Materials:
7 packages of Ikea lots
¼ inches round moldings
Miter saw
Sealant glue
Spray paint
Level bar
Marker or pencil
Directions:
Step 1
Open all of the packages, then start working from the bottom, and plan how many mirrors per row and column should you place. Use a small piece of the molding to find out how much space should there be in between each mirror as you stick them to the wall, make sure to check from time to time whether the mirrors are placed evenly using a level bar. Paint both sides of each molding with spray paint starting on the back, then turn it over, spray the front at least two times, and leave it to dry completely.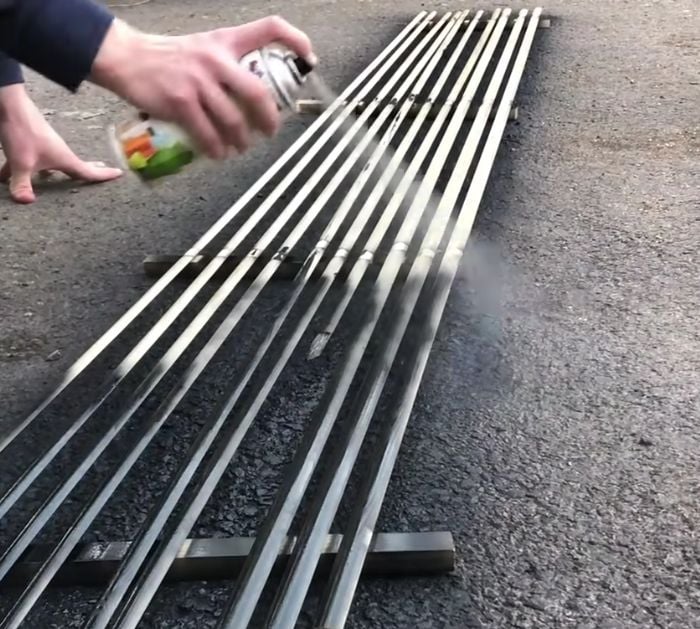 Step 2
Measure the length of the horizontal spaces in between each row of mirrors, then write a marking both on the wall and on the moldings themselves so that you can easily match and install them later. Next, measure the outer frame of the whole mirror on the wall, then mark them accordingly, and start cutting each molding. Apply the glue to the spaces between each row of mirrors, then attach the moldings using the marks you made as a guide. Let the glue dry as you measure the moldings for each space of the mirrors vertically. Simply repeat the same process that you did with the horizontal spaces, then after you attach the vertical moldings, finish it by placing the outer frame.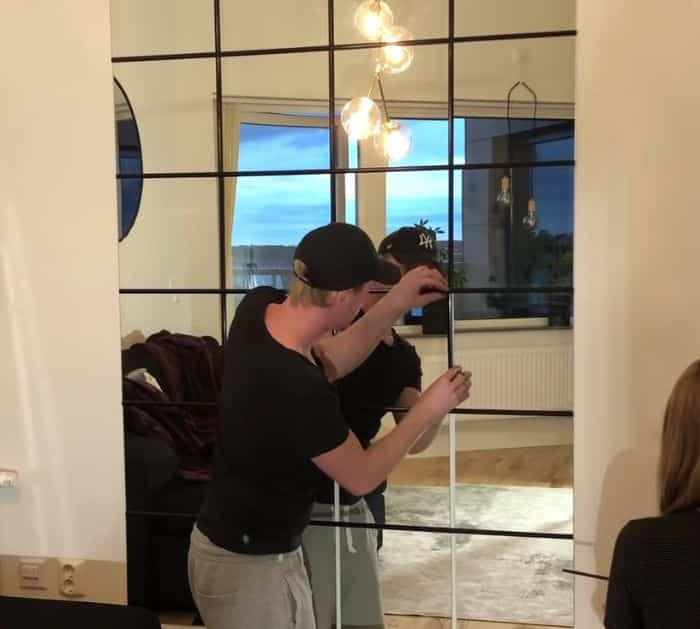 *All these images are credited to LivingDIY via YouTube. Give their channel a visit and subscribe for more!
How To Make A DIY IKEA Mirror Wall Under $85