When I saw this cardboard clock video tutorial by Dream_Fairy_DIY on Youtube, I knew I needed to make it. The materials Dream Fairy used were so simple, most anyone will probably already have these items laying around the house. The only thing I did not have was Mod Podge glue, but a quick trip to Michael's Craft Sore soon took care of that. I saved big time by using Michael's app, where I found a 60 percent off coupon that really helped make this project super affordable.
Materials:
Cardboard (you need about a large box size amount)
Glue (Elmer's or Mod Podge will work)
Jute string
Paper towels
White craft paint
Small faux flowers (for decoration)
Seashells (for decoration)
A hot glue gun
Yellow and pink craft paint
Numbers
2 clock hands
Directions:
In this awesome cardboard clock video tutorial by Dream_Fairy_DIY on Youtube, you will be guided step by step in how to make this wonderful wall art clock. You will start by using the Mod Podge glue to glue your cardboard pieces together, then sticking down the torn paper towels to add texture and dimension to this project.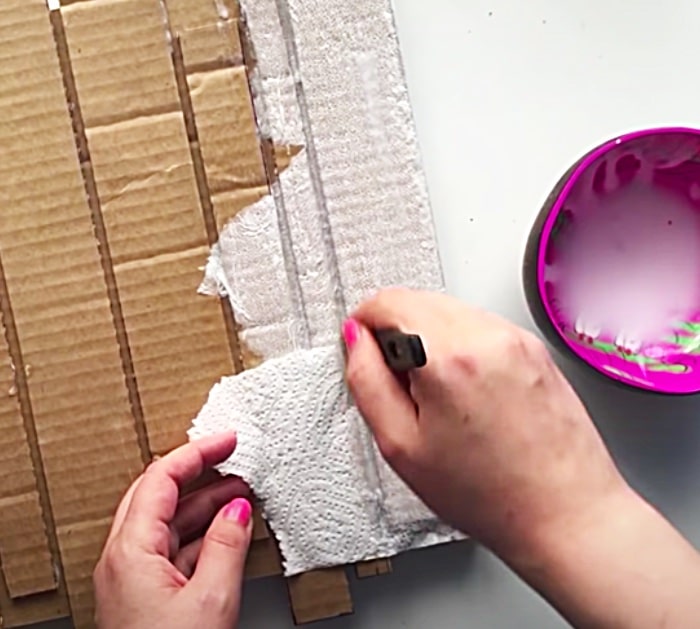 Then, following Dream fairy's expert instructions, you will paint and decorate you soon to be wall clock.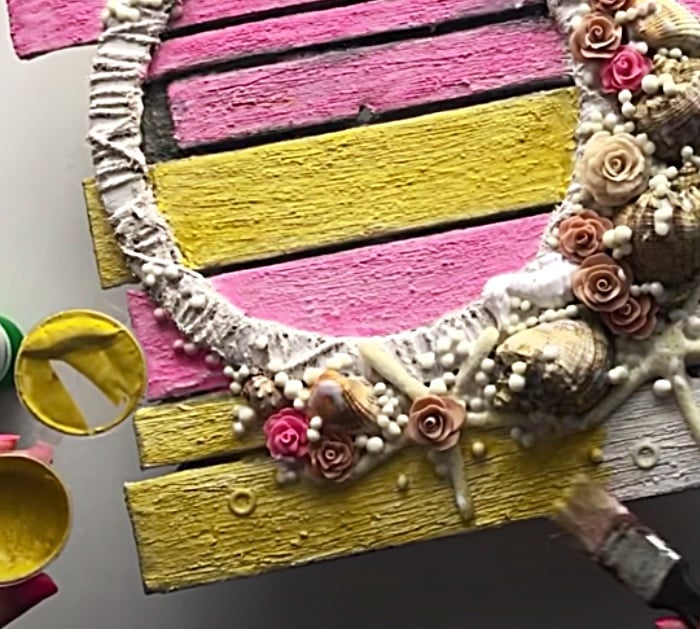 This clock is so amazing, we love it in our new living room. Everything about this cardboard wall art clock is perfect, especially the cost of making it.
How To Make A Cardboard Clock