Have you experienced having lost a package before because of it being stolen and does it happen more often than expected? If that's the case, then you should have one of these handy and thief-proof dropbox hides that keeps your packages or parcels secure until you're ready to pick them up. You can build this easily with this simple tutorial by On The Fly DIY on YouTube.
Materials:
A miter saw
Safety glasses
Power drill
Drill bits, for drilling pilot holes and screws
Pencil
Rust-Oleum spray paint
Drop cloth
34 pieces of 3-inch screws
16 pieces of 1½-inch screws
72 pieces of 1¼-inch screws
2 pieces of 8-inch T hinges
8 pieces of ¾-inch screws
2 pieces of 3½-inch hinges
2 small 1-inch hinges
One handle
Four cabinet lid support hinges
RFID lock and fob set
Plywood
Directions:
Step 1
Build a frame using your 2x2s putting the 40-inch pieces vertically and the 21½-inch pieces horizontally at the top and the other about 4 inches from the bottom. Drill a pilot hole to keep the wood from splitting, then secure each piece using 3-inch screws, and then proceed to build the floor for the mailbox using the 24-inch long 1x4s. Next, build the two sides, start by laying out two 26-inch long 1x4s and place 7 of the 36-inch long pieces across laying them upside down, then secure each end of the boards in place with 1¼-inch screws, and build the last side as well as the door.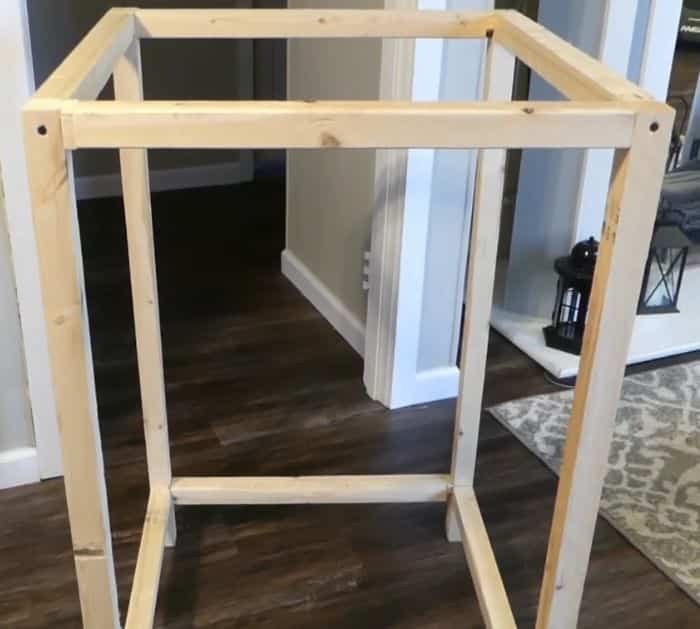 Step 2
Once the sides and door are assembled, lay the frame down on top of the first side, then line up the top of the frame, and secure them with 3-inch screws. Build the door, then paint them as well as the mailbox itself, and attach the hinges before installing the door and the lid. Install the handle to the lid of the mailbox, then add the blockage and the rest of the pieces as shown in the video, and you're done!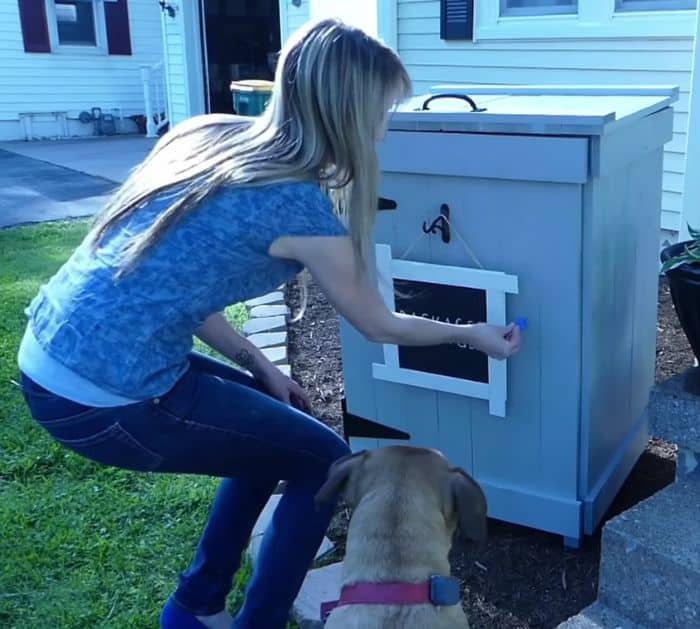 *These amazing images are all credited to On The Fly DIY via YouTube. Check their other content and follow for more!
How To Build DIY Parcel/ Package Dropbox