If you love gardening and are looking for a new house for your plants, then check out this DIY project by I Like To Make Stuff on YouTube. This amazing video tutorial will teahc you how to build your own greenhouse from scratch. If you find this interesting and think that you can do this too, then go and find someone who can be your partner and help you build this simple greenhouse.
Materials:
Sunlite polycarbonate sheets
Brown engineered panel siding
Tuftex 6mm H channel
National hardware spring hinges
Kreg accu-cut
30 seconds outdoor cleaner
Bostitch framing nailer
DeWalt 20-volt circular saw
DeWalt 20-volt jigsaw
DeWalt drill & driver combo
DeWalt miter saw
Union washer wood screws
Keter shelving unit
Accord ventilation register
AcuRite digital thermometer
Directions:
Step 1
Before anythin else, you might want to start by grating and leveling the land or area where you want to situate the greenhouse. Next, build the base of the floor, then transfer it to the area that you leveled. Build and nail the back wall to the base of the floor, then adjust and move it into place before connecting the back wall together, make a front wall, and connect them together with some ceiling joists.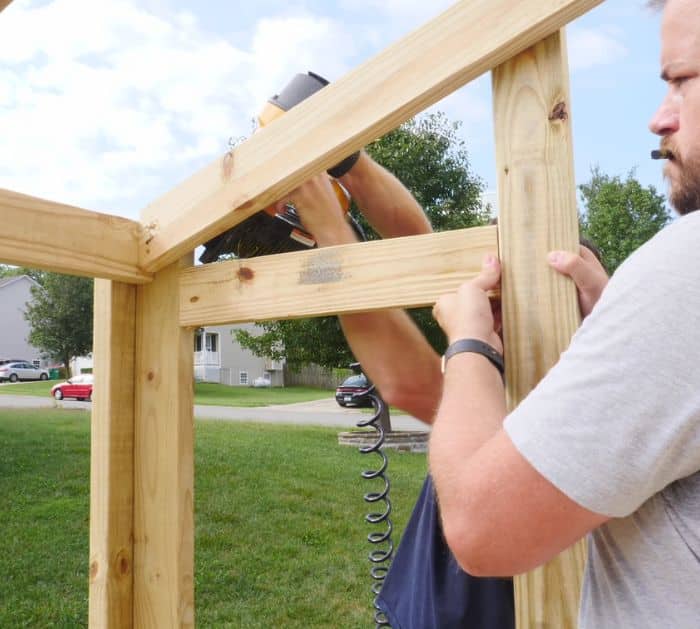 Step 2
Now, for the floor, use some panels that are weather-resistant so that it can stand any water that would fall down from the plants, then use the same trimming from the floor materials to cover the lower wall of the greenhouse, and install the polycarbonate sheets around to finish the wall. Add a flap onthe roof to let some air in, finish building the door, and add some vent to let the air out. Watch the video tutorial below for more details.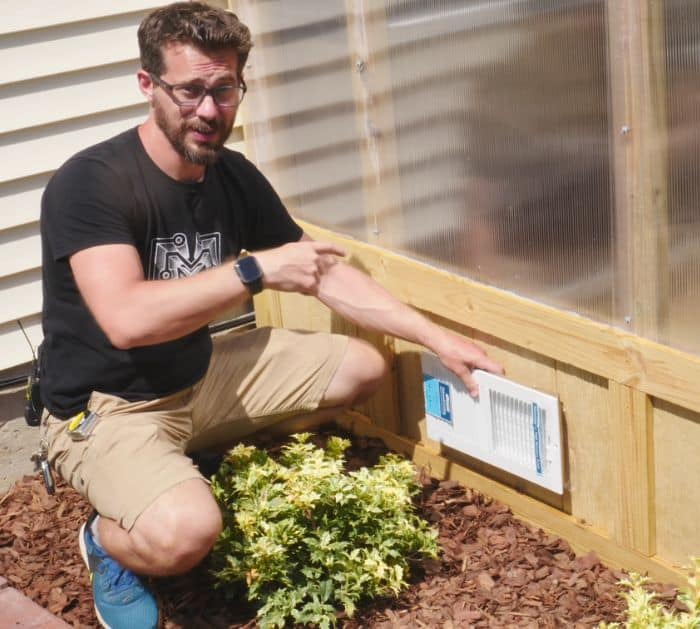 *All these images are credited to I Like To Make Stuff via YouTube. Give their channel a visit and subscribe for more!
How To Build A Simple DIY Greenhouse