I have always admired the regal look of a pergola. I'm not sure where the pergola originated, but they look lovely when they are covered with vines. I have dreamed of having one on my back patio for such a long time, but I thought the price point was out of my range. I saw this awesome video tutorial by Glenn Frazzee on Youtube and realized my dream may be doable. I will need a little help doing this, but good Lord willing and the creek don't rise, I may be able to make this gorgeous pergola.
Materials:
4 (6x6x8ft) posts
4 (2x8x10ft) secondary beams
4 (2x8x14ft) main beams
11 (2x6x10ft) rafters
12 (2x4x14ft) purlins
Ornamental post base
5/8″ (around) by 6 1/2″ (long) Titan concrete anchors
40 (2 7/8″) structural wood screws
32 4 1/2 structural wood screws
Number 2 galvanized framing nails
Boards for temporary bracing
Directions:
This is an excellent video tutorial by Glenn Frazee on Youtube, looks super easy and he constructs this beautiful pergola in two days.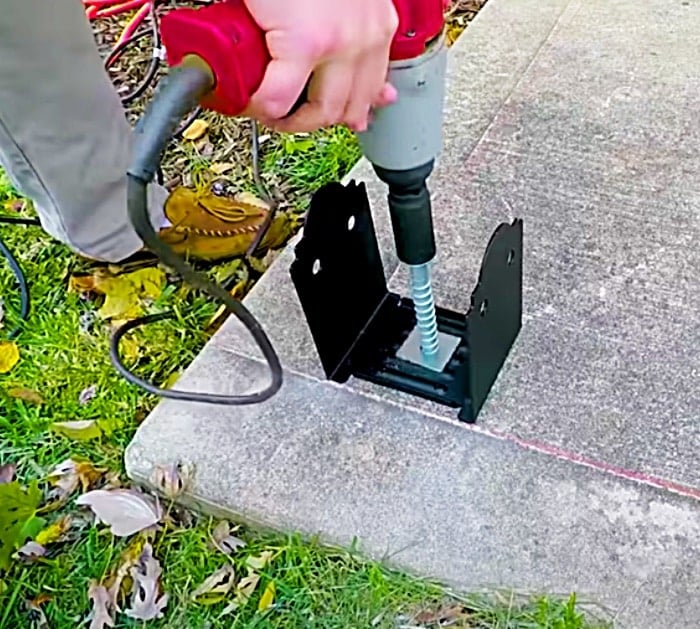 Believe it or not, this very professional looking project goes really quickly when Glenn really gets going.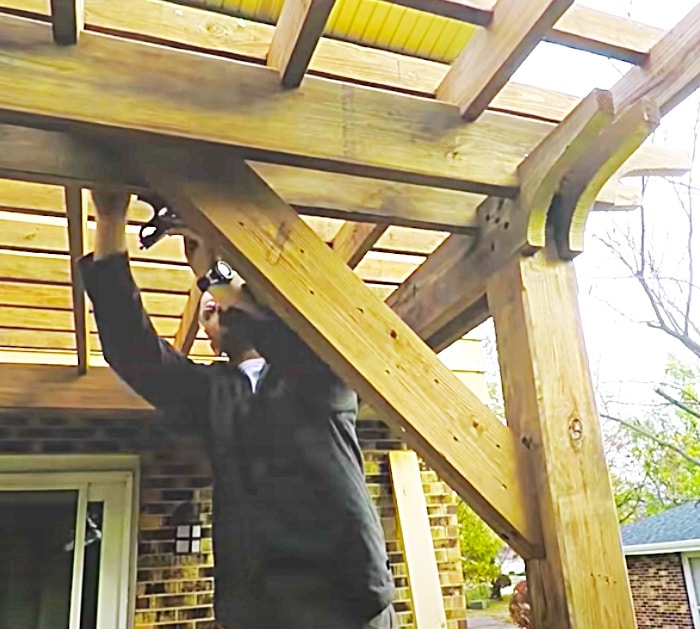 I just love this back patio pergola and cannot wait to get one started. This tutorial looks really straight forward and won't cost us a whole lot to make. I have looked at pergolas to buy, but they are about one thousand to two thousand dollars and that is a bit out of my price range. The more I look at this though, the easier it seems to me. There is a handyman who lives down the street and I think he will help me build this.
How To Build A Pergola On A Cement Patio