If you are struggling in finding a space for your new crafting supplies, then you might need a multi-purpose table and shelf to organize them into, just like this DIY repurposed project by Hallmark Channel on YouTube. It serves as an organizer and shelf for all of your materials and supplies, but it also functions as a table for your crafts. It is super easy and convenient to make because all of the materials required in here are already pre-cut and pre-assembled. Learn how to build this crafting table now!
Materials:
1 plywood, for the base, you can pre-paint it to any color desired
9 pieces of adjustable table legs
2 pre-assembled bookcases
1 butcher block, pre-cut to the desired size
Power drill
½-inch screws
Directions:
Step 1
Put the leg attachment underneath the plywood base, then attach the legs themselves, and stand the base properly. Grab the bookcases (you can use any bookcase as long as they are 2 of the same kind) and carefully place them on top of the base lining them up nicely, then secure them in place by attaching screws through the bottom of the bookcases and into the base.
Step 2
Next, lay the butcher block on top of the bookcases, then line them up nicely, and attach them together with screws through underneath the bookcases and up the butcher block as demonstrated in the video. Now, decorate the crafting table however you like, then start to fill the shelves with baskets and any of the craft supplies that you want to organize.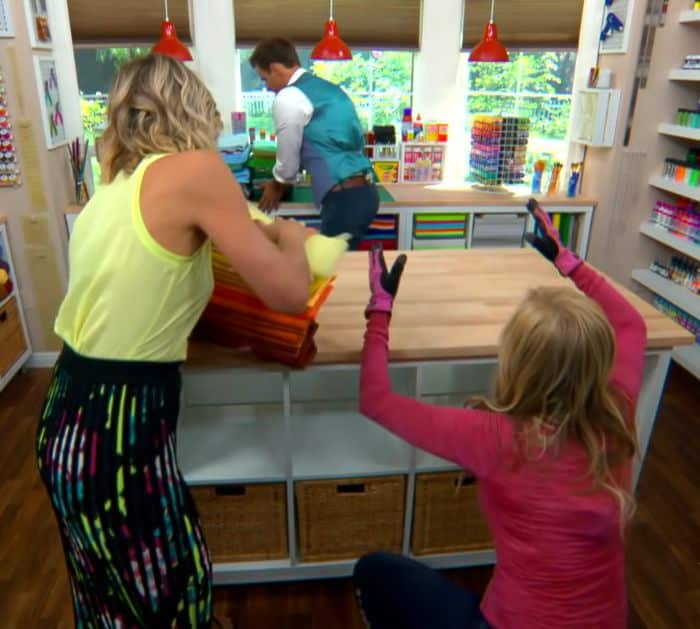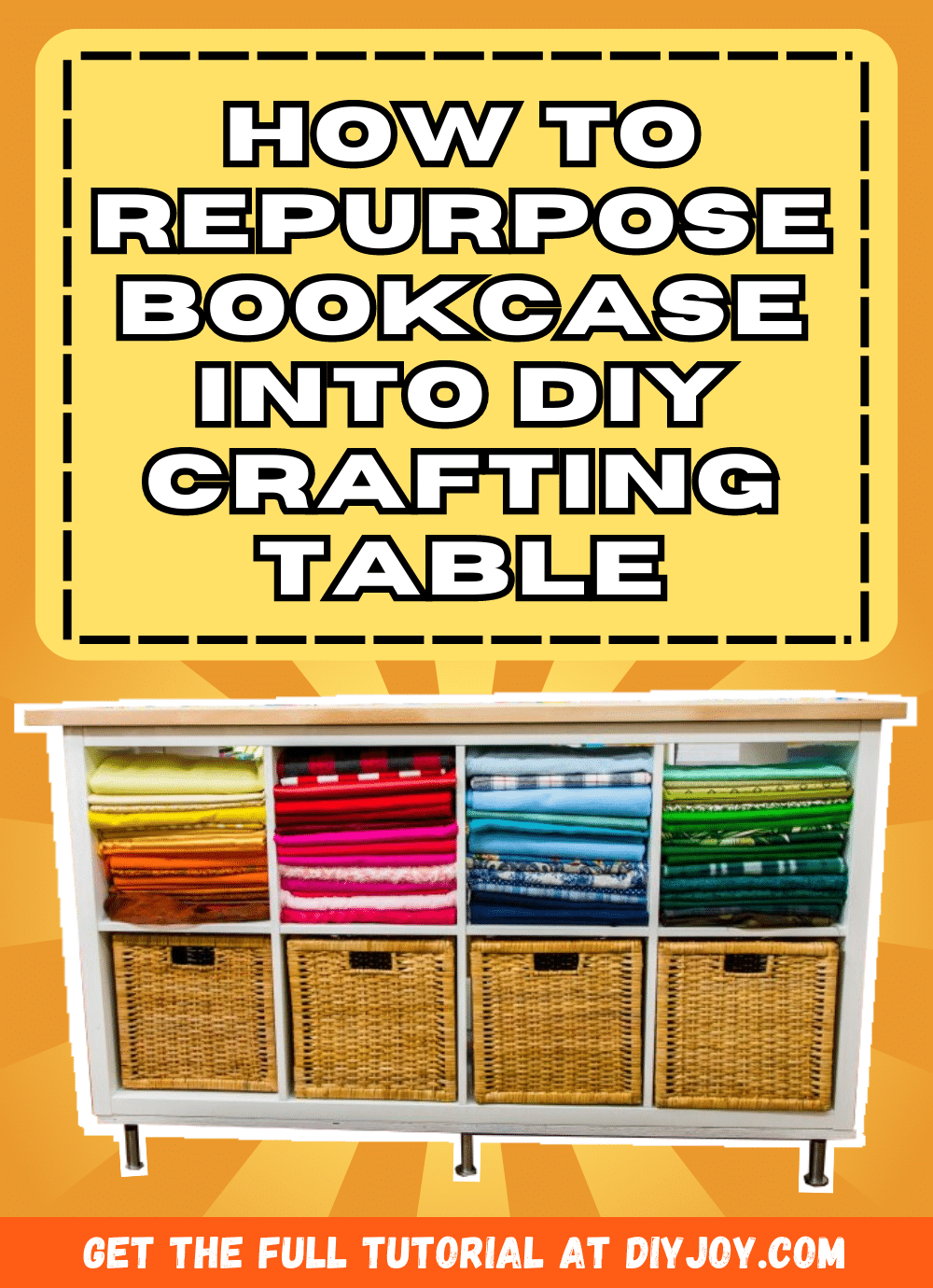 *Thanks to Hallmark Channel via YouTube for all images used here. If you loved this project idea, then you'll surely love their other videos too, so give their channel a visit and subscribe!
How to Repurpose Bookcase Into DIY Crafting Table