Image By: No. 1 Ideas Via Youtube
A backyard pond can transform your ordinary backyard into a lush oasis, and it may not be too difficult to make. I really wanted to give my garden a boost this Summer, and I needed a fresh idea, so I went searching on Youtube and found an amazing DIY pond idea by No 1 Ideas. In this short video tutorial, No 1 Ideas makes n entire raised pond from scratch using bricks and mortar. The brilliant Youtuber prepares his ground area by packing the soil down, then inserts a stick right in the middle and attaches a string to the stick, and draws the outline for the pond. Then, he begins the pond project by laying a brick floor in the circle outline and begins filling in with quick-dry cement. The wall of the pond is gradually built up by just laying the bricks in an ordinary fashion. The end result is a stunning aquatic fountain with lush plants that do not require any care or maintenance, they survive on their own in the ecosystem you will create. The entire project comes together with such ease and precision, this looked like something I could easily pull off to update my Summer garden.
Materials:
Bricks
Quick-dry cement
A trowel
A shovel
Plants that can grow submerged in water
Plastic tubing
a plastic bowl (with a lid)
Directions:
In this video tutorial, you will learn to build this outdoor circular pond using only brick and mortar.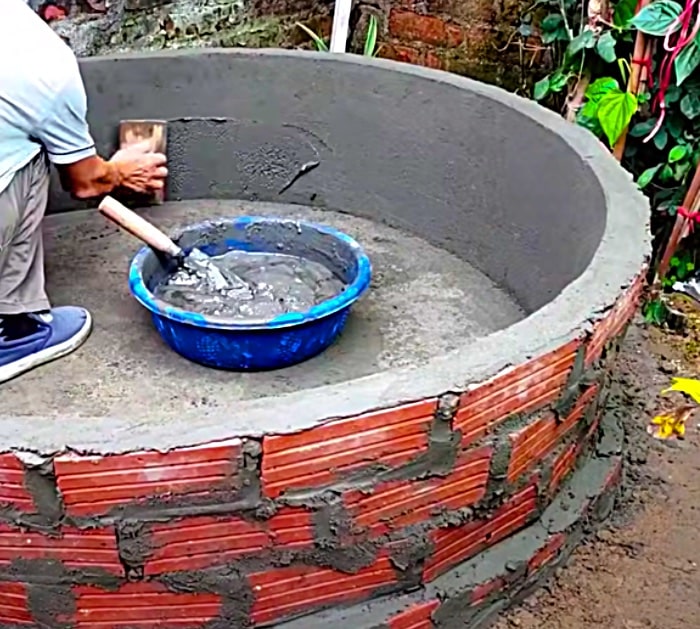 When your gorgeous backyard oasis is finished, you are going to have so much fun decorating it with aquatic plants.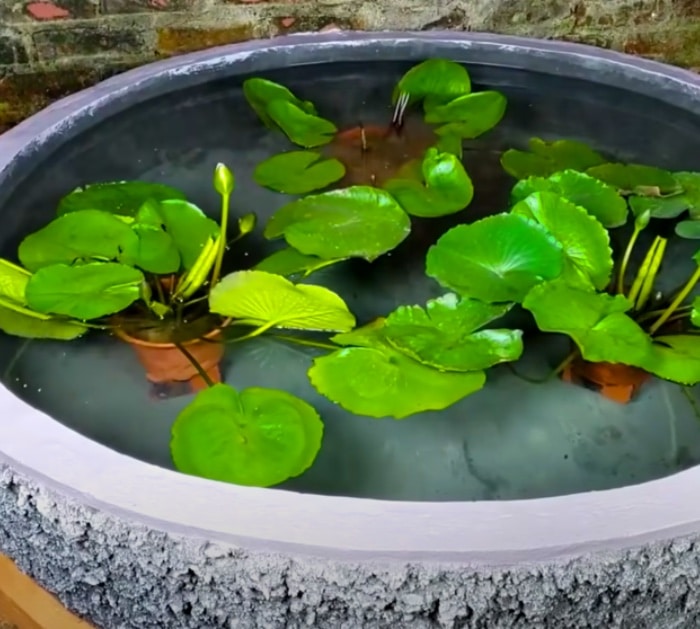 This pond is so beautiful, I must make it very soon.
How To Build A Backyard Pond