OK, so I look at a lot of DIY ideas… I look at thousands a month and these are officially some of the most genius and lovely creations I have seen. I love my trusty glue gun but I had no idea you could make all these incredibly creative things with it. After all, glue sticks are really just plastic, and hot melted plastic is a perfect sculpting and crafting material. Be careful not to burn yourself when you make these, which I know you are going to want to do after you see all these brilliant craft projects made with hot glue and a lot of ingenuity. From seasonal and inexpensive home decor ideas to the most clever itty bitty DIY gift ideas, ever, we have lots of projects and crafts to try this weekend. Have fun with these awesome tutorials!
Glue Gun Crafts
1. DIY Glue Gun Snow Flakes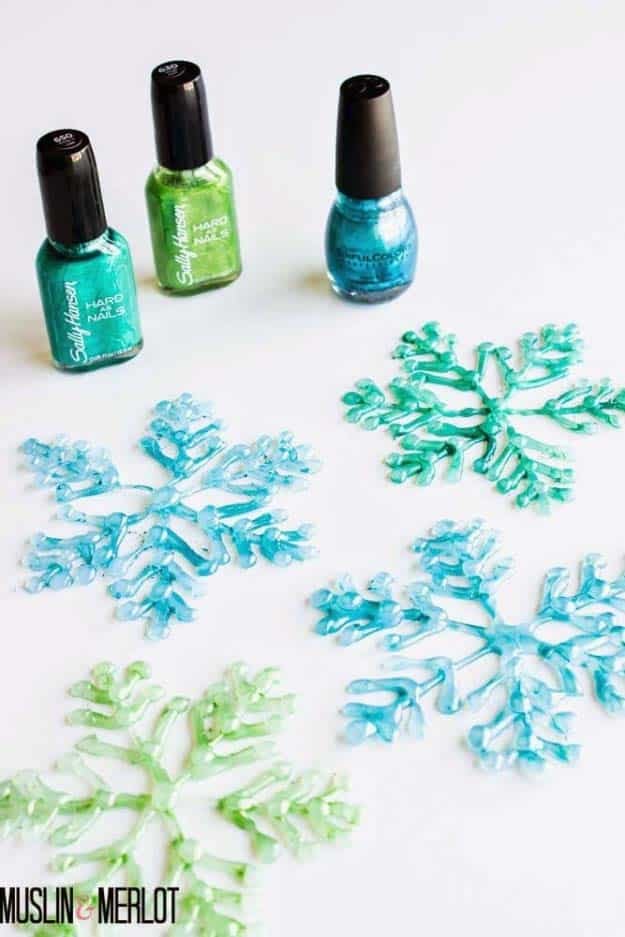 Let it snow, let it snow, let it snow. Every fan of winter and snowflake crafts has to see this one. Sparkly homemade snowflake decor is easy with these DIY glue gun snowflakes. These fun DIYs mimic enamel ones that cost a ton of money, but these are super cheap and look amazing.
2. Custom Pattern DIY Glue Gun Bottle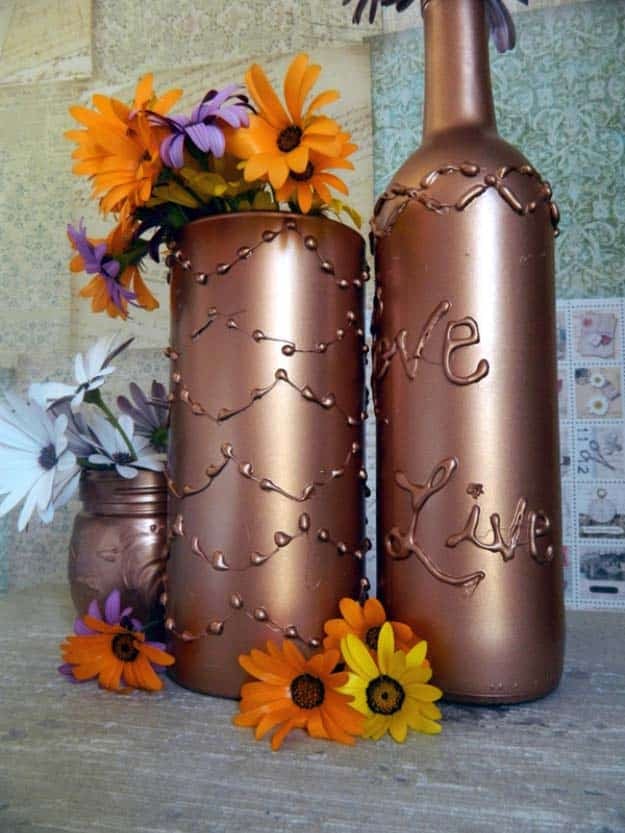 Write words and draw patterns before you paint to personalize the message on a DIY gift and make your vases and home decor extra creative. Patterns can easily be drawn with a glue gun, then painted for a super cool 3D effect. Learn how in this fun step by step tutorial.
3. DIY Glue Gun Cabochons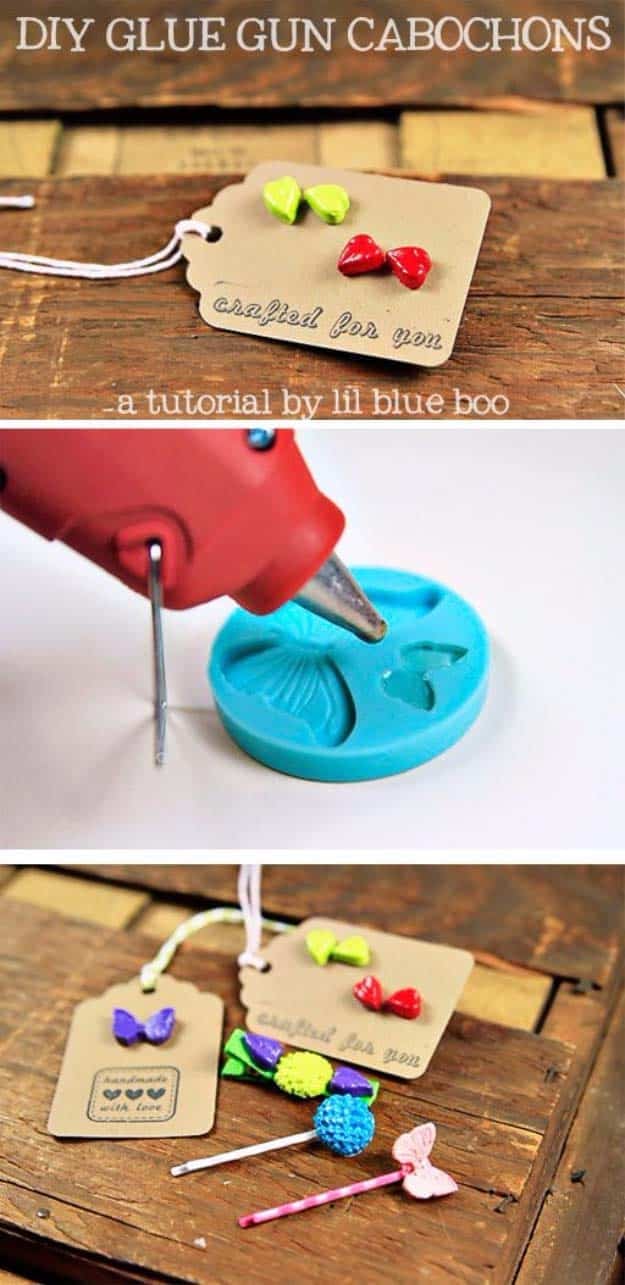 When it comes to hot glue crafts, this fun DIY idea is a favorite. Use a mold and learn how to make tiny little glue cabochons to decorate jewelry, hairpins and other small craft items. Your trusty glue gun can be used to make lots of cool DIYs like this, and all you have to do with the glue once it cools is paint it.
4. Harry Potter Party DIY Wands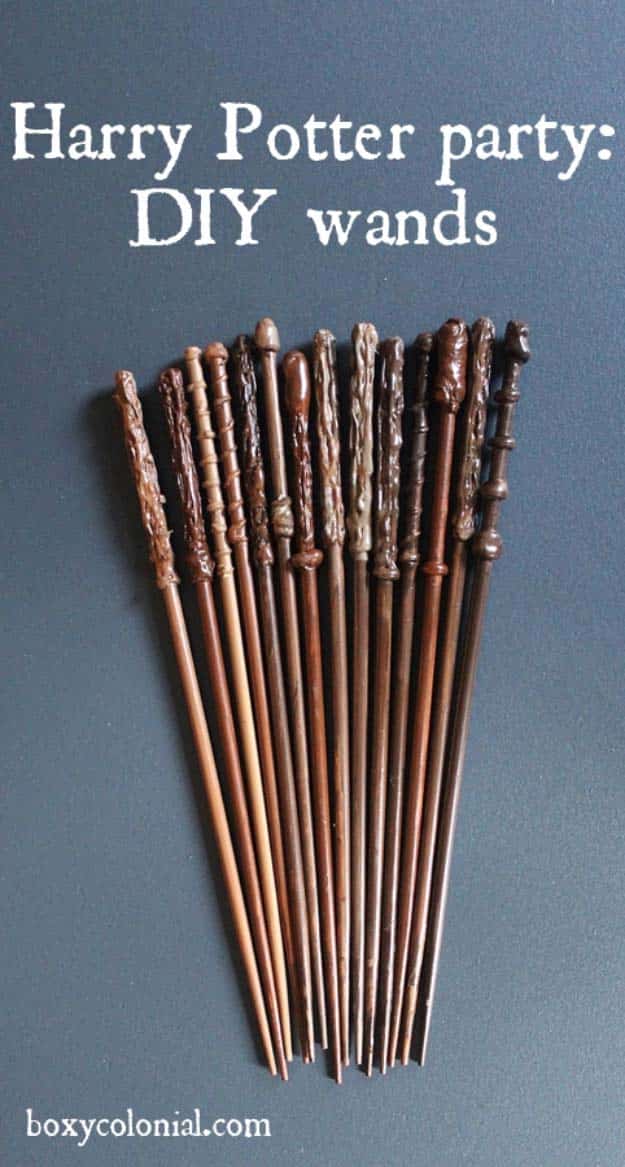 Ooooh Magic. I must admit that most all Harry Potter DIY ideas make me smile, but these handmade glue gun wands definitely do. If you are looking for a cool birthday party idea for kids, these will make the most adorable DIY party favors. For this hot glue gun craft idea, simply use hot glue on chopsticks to create patterns, then paint when cool. How is that for an easy idea to make with glue gun?
5. Glue Gun DIY Coral Home Decor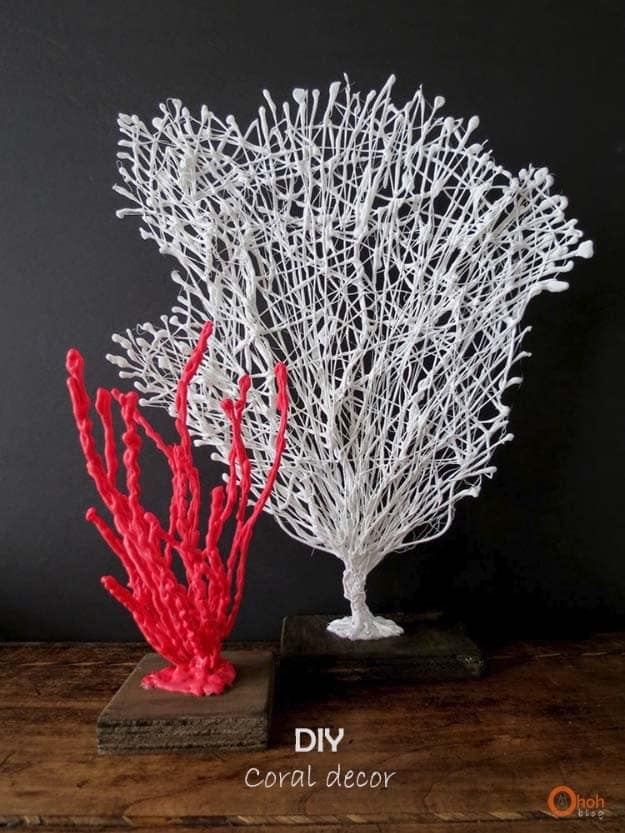 I could not believe it when I found out this cool coral art was made from hot glue. One of the most impressive glue gun crafts I've seen, these pretty home decor accessories would make a super DIY Christmas gift idea. Simply make the coral patterns with your glue gun and paint. Fun and easy craft idea that is practically free.
6. Candy Dot Earrings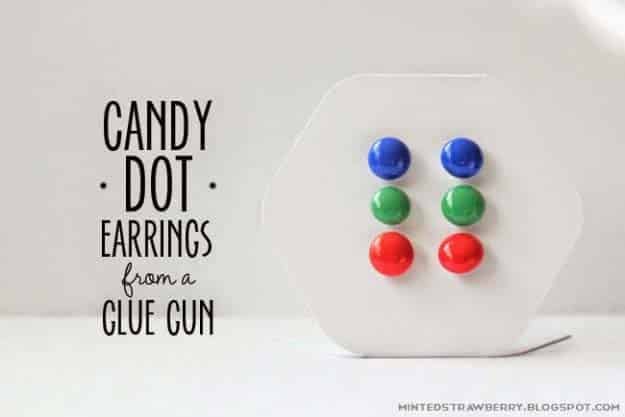 7. Hot Glue Rings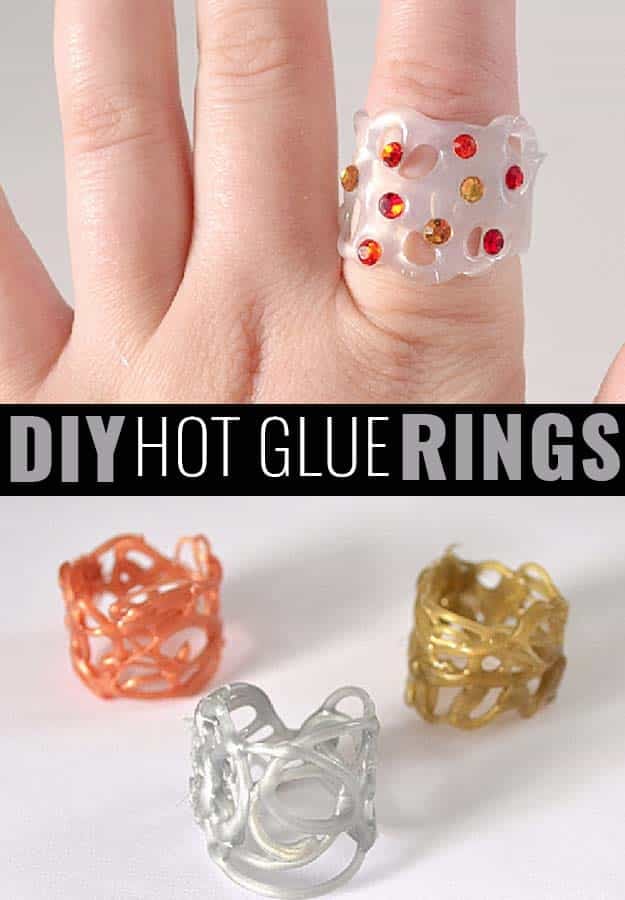 8. No-Sew Rope Coil Basket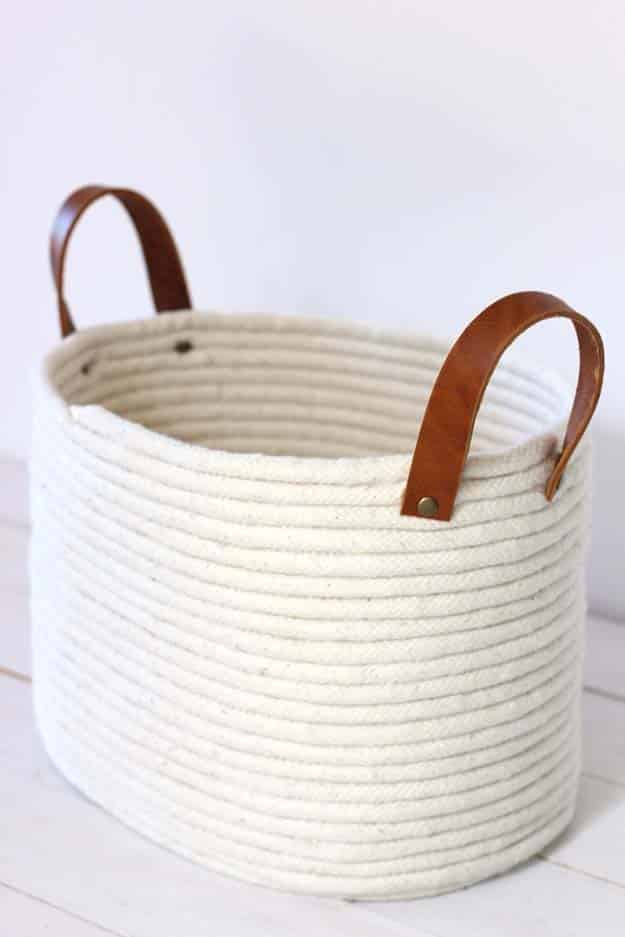 9. Spin Vase Design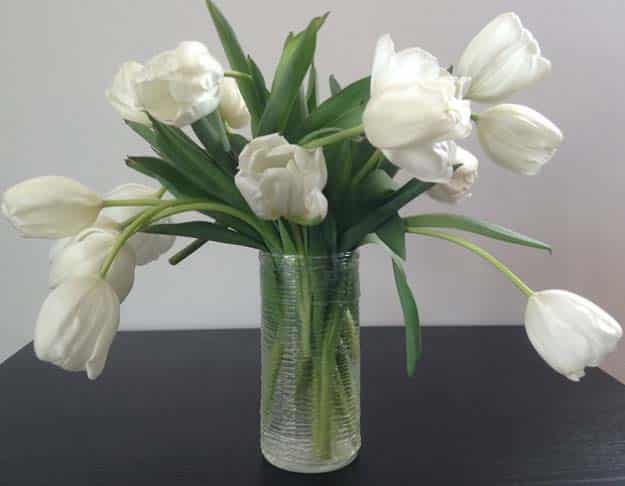 10. Glue Gun and Chalk Paint Witchcraft Bottles Art