If you love rice krispies, you gonna love this homemade version from Natashas Kitchen on Youtube. This recipe only needs five ingredients; a perfect recipe to bond with your kids. I tried this recipe last week with my sister, and it came out so good! So I made another batch and gave it to my family and friends, and they all loved it. I'm going to do another batch today and share it with my nephews, as they love this treat, and they've been requesting it for the last two days. So if you're looking for the perfect rice krispie recipe, come try this recipe and see for yourself! Watch the video below to learn the step by step instructions.
Ingredients:
8 tbsp of unsalted butter
16 oz mini marshmallows
1 tsp vanilla extract
1/2 tsp fine sea salt
7 cups crispy rice cereal
Directions:
Step 1
Pour 7 cups of crispy rice cereal into a big mixing bowl and grease a 9×9 baking pan with some melted butter and line it with parchment paper. Set it aside. Next, heat a large Dutch oven or pot over medium-low heat and melt 8 tbsp unsalted butter. Once the butter melted, add 16 oz mini marshmallows. Stir until the marshmallows melted completely.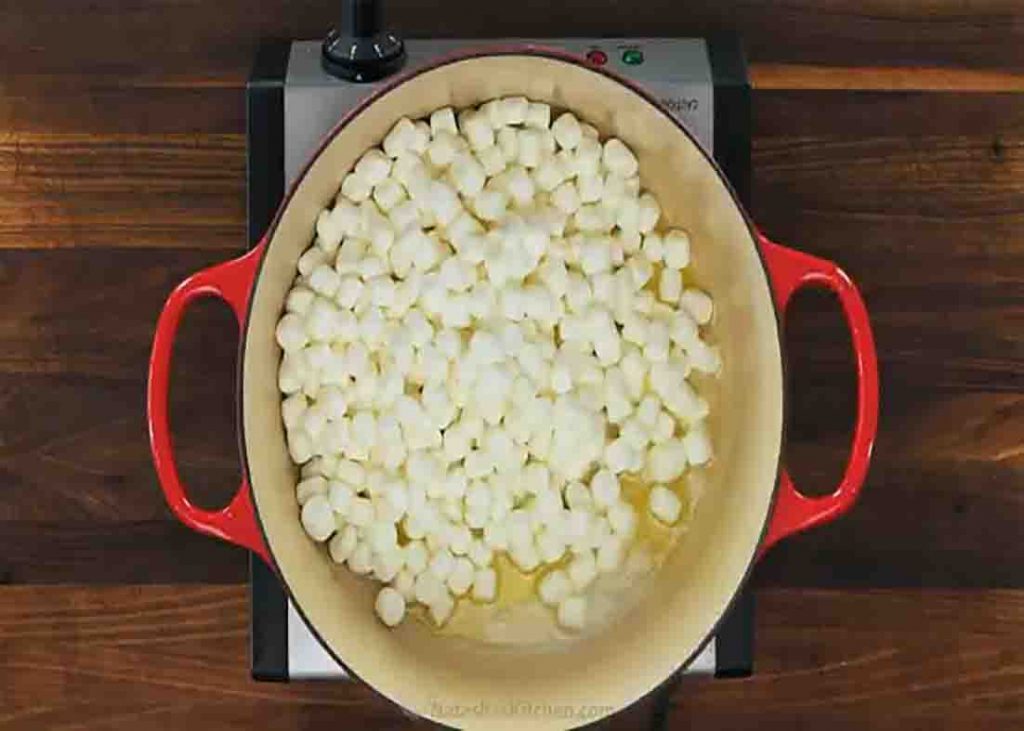 Step 2
After the marshmallows melted, remove it from the heat and add 1/2 tsp fine sea salt and 1 tsp vanilla extract. Working quickly, stir in the 7 cups of crispy rice cereal and the remaining 2 cups of mini marshmallows. Transfer the mixture to your prepared baking pan and press it lightly to the bottom of the pan. Cover it with plastic wrap and leave it to cool for an hour. After it cools down, remove it from the pan and slice it for serving.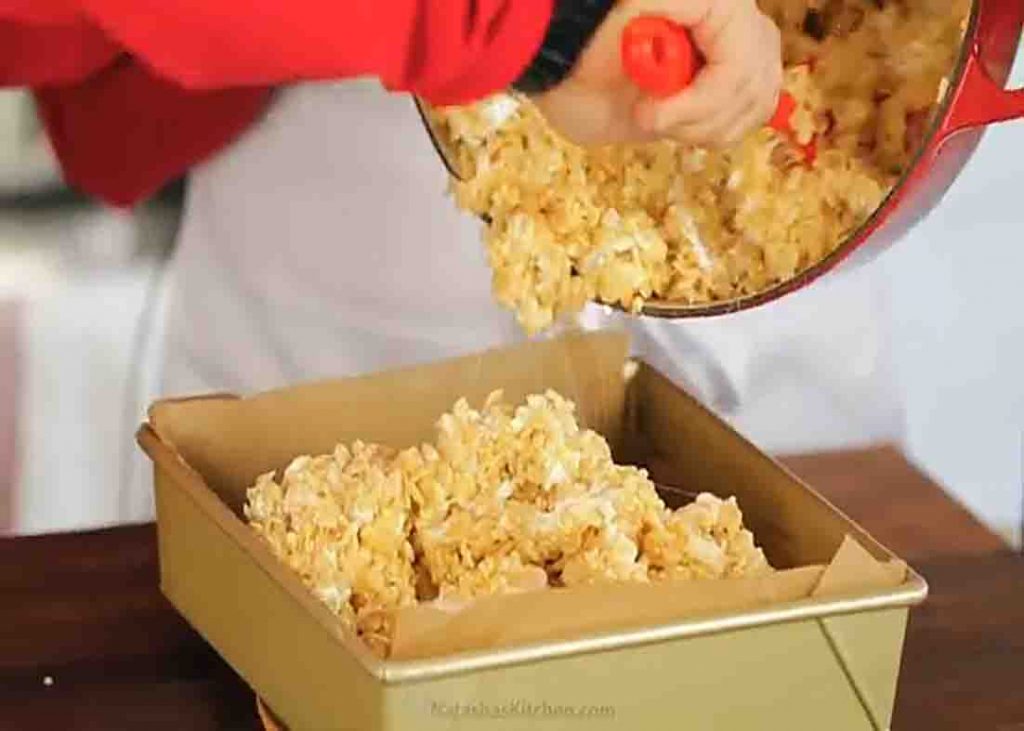 Homemade Rice Krispie Treats Recipe