I haven't heard of Heaven on Earth cake before, but after seeing this video by 12 Tomatoes I want to try it. Apparently it's also known as a cherry trifle cake. Some people told me this is what they ate when they had summers growing up. Also, this can be a year-round dessert too. I can see why because it's a light angel cake that's paired with berries. For some reason, angel cake doesn't sound great to me, but I think I've had it not prepared in the right way. The layers on this cake look heavenly and decadent. I love whipped topping with almonds on top. It reminds me of this fruit cake from Publix that I get every time for my parent's birthday. I would love to recreate this in a whole round cake one day. I understand why it's called heaven on Earth cake because of the many different flavors you get from one bite. There's a lot of things going on from the cherries to the hearty layer of frozen whipped topping.
Ingredients:
1-2 store-bought angel food cakes, or homemade
1 (3.4 oz.) instant vanilla pudding mix
1 1/2 cups milk
1 cup plain Greek yogurt
1 (21 oz.) can cherry pie filling, divided
1 (8 oz.) container frozen whipped topping, thawed
almond slivers, garnish, as needed (toasted, optional)
Directions:
First, cube the angel food cake into bite-sized pieces. Spread 1/2 cake cubes into an even layer in a 9×13-inch baking dish, then top with 2/3 cherry pie filling.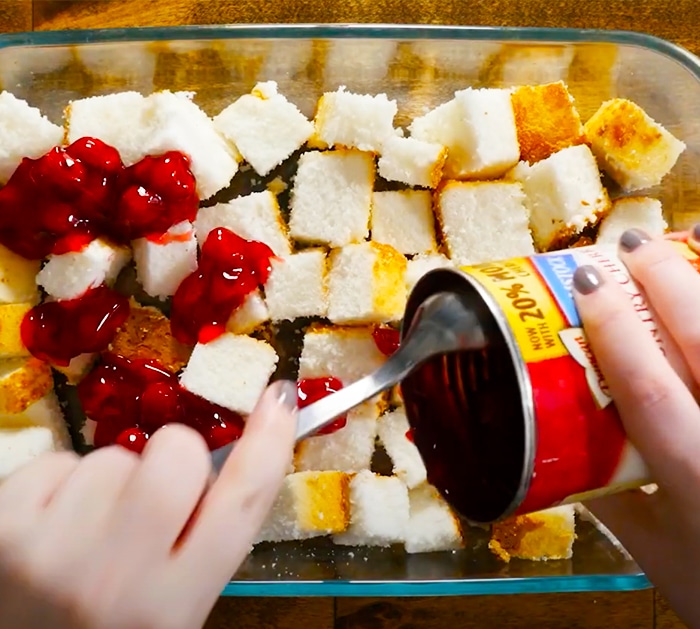 Next, in a large bowl, whisk together pudding mix and cold milk, then fold in Greek yogurt until smooth and combined. Pour the pudding mixture over the cake and spread gently into an even layer.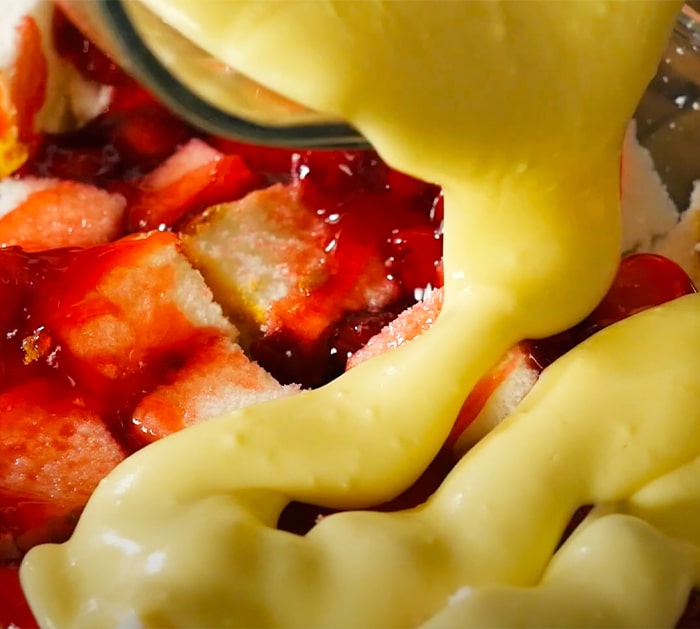 One tip: let the dessert sit in the fridge for a day or two so the cake develops and forms more moisture from the pudding.