All of my friends had been telling me to try this Hawaiian macaroni salad recipe by America's Test Kitchen, and last weekend I had the time to make it at home. It definitely did not disappoint! My whole family loved it so much. It has this creamy and milky flavor with a little bit of tanginess and sweetness. This is now one of our favorite recipes, and I'll surely make it as often as I can. Read on or watch the video below for full instructions.
Ingredients:
two cups of whole milk
two cups of mayonnaise
one tablespoon of brown sugar
two teaspoons of pepper
half a teaspoon of table salt (plus more for pasta)
one pound of elbow macaroni
half a cup of cider vinegar
four scallions (thinly sliced)
one large carrot (peeled and grated)
one celery rib (finely chopped)
Instructions:
Step 1:
In a large bowl, add 2 cups of milk, 2 cups of mayonnaise, 1 tablespoon of brown sugar, 2 teaspoons of pepper, and 1/2 teaspoon of table salt. Whisk them together until well combined.
Step 2:
Put 4 quarts of water in a large pot and bring it to a boil. Once boiling, add 1 tablespoon of salt and elbow macaroni and cook until very soft for about 15 minutes. Using a colander, drain the pasta and shake to remove excess water. Put the pasta into a large bowl, add 1/2 cup of cider vinegar, and toss until absorbed. Set aside and let it cool for 10 minutes.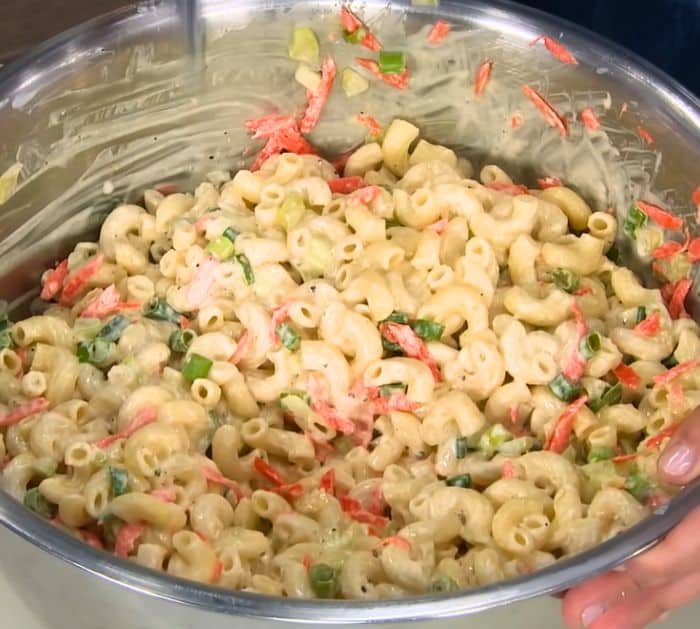 Step 3:
Add the remaining dressing(larger portion) into the pasta mixture and stir until combined. Next, stir in thinly sliced scallions, grated carrots, and finely chopped celery until well combined. Cover and place in the refrigerator for about an hour until fully chilled. Stir in the reserved cup dressing. Season it with salt and pepper. Serve and enjoy!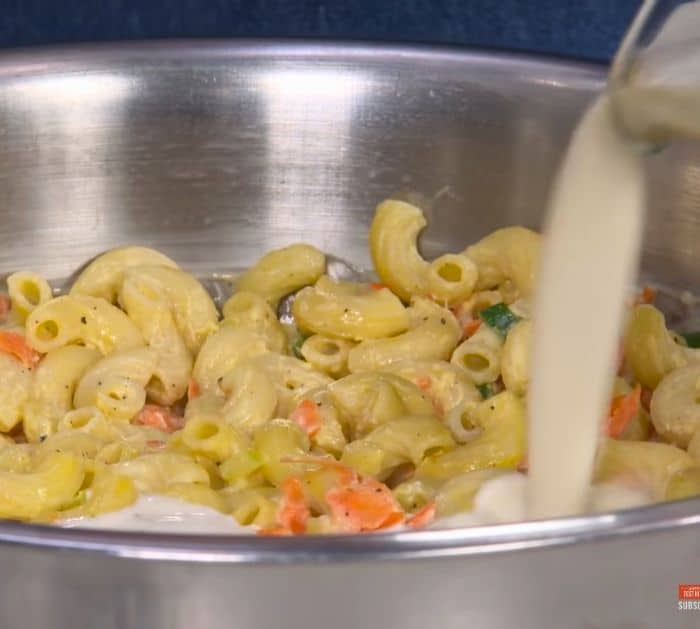 Hawaiian Macaroni Salad Recipe