While browsing Youtube for my next quilting project, I bump over this cool quilt from The Sewing Channel on Youtube. This quilting tutorial will let you learn how to make a string quilt with magic sashing; isn't that cool? It's also a timesaver technique, and you'll end up with a beautiful quilt block. Watch the video tutorial below to learn how to make this.
Materials:
16 – 7.50″ fabric squares
different widths of strips
rotary cutter
ruler
Directions:
Step 1
To make the magic sashing block, you need to find the center from corner to corner on your square. Mark 1/2″ from the center, both sides on the right of the side fabric. Line up the middle mark on your 1″ measurement on the corners, then draw a line from there. Next, mark your blocks for your star point strings. On this block, you'll only need to mark one side. You should have four with exposed middle sashing, then eight with one mark on them. (Don't forget about the four background squares to finish up the star.) Now, the size and width of your strings will determine how many different strips you will be placing and stitching onto each one of your blocks. First, lay the strips out in the color order you like.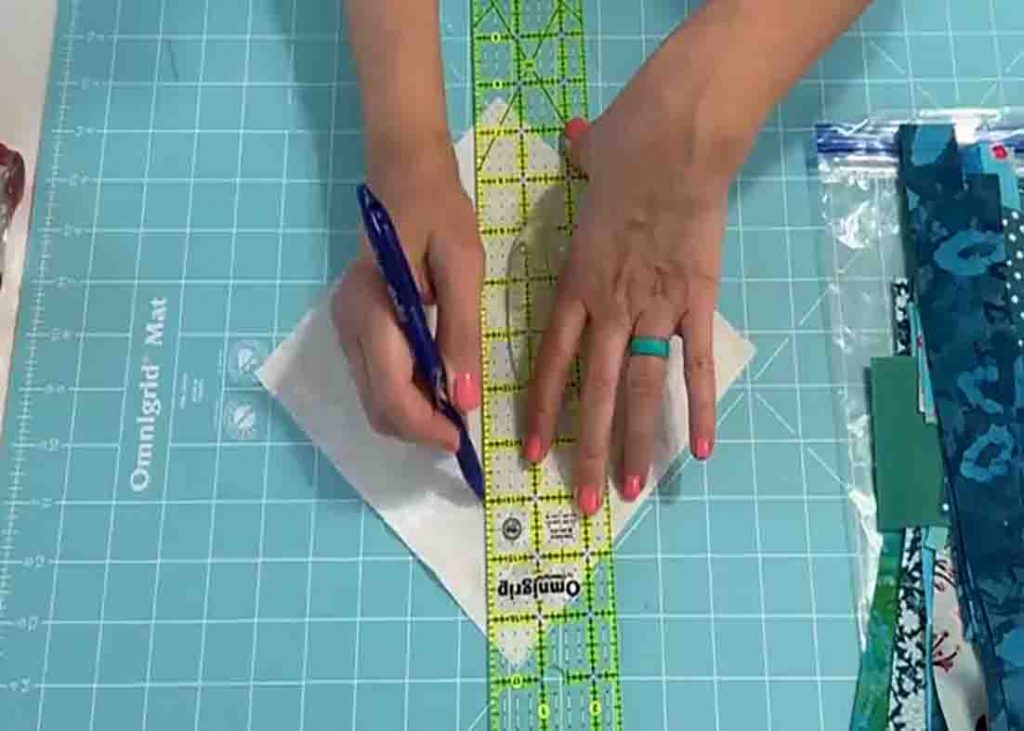 Step 2
Next, lay your first strip right side down right along one line you drew earlier. Take note that in this very first strip, your quarter seam must be dead on, this will ensure that your magical sashing is perfect throughout the entire quilt. After this, press the strip. Next, attach another strip on the other line just like how you attach the first one. Press it afterward. Next, line up the edge of the next strip along with the strip that you just sewed on, then press. Repeat this process: stitch, flip, and press, until you get to the corner of the square fabric with strips, then do the other side. After you finished the block, trim it down to 7 1/2″ square. Arrange the blocks however you like to finish the quilt top.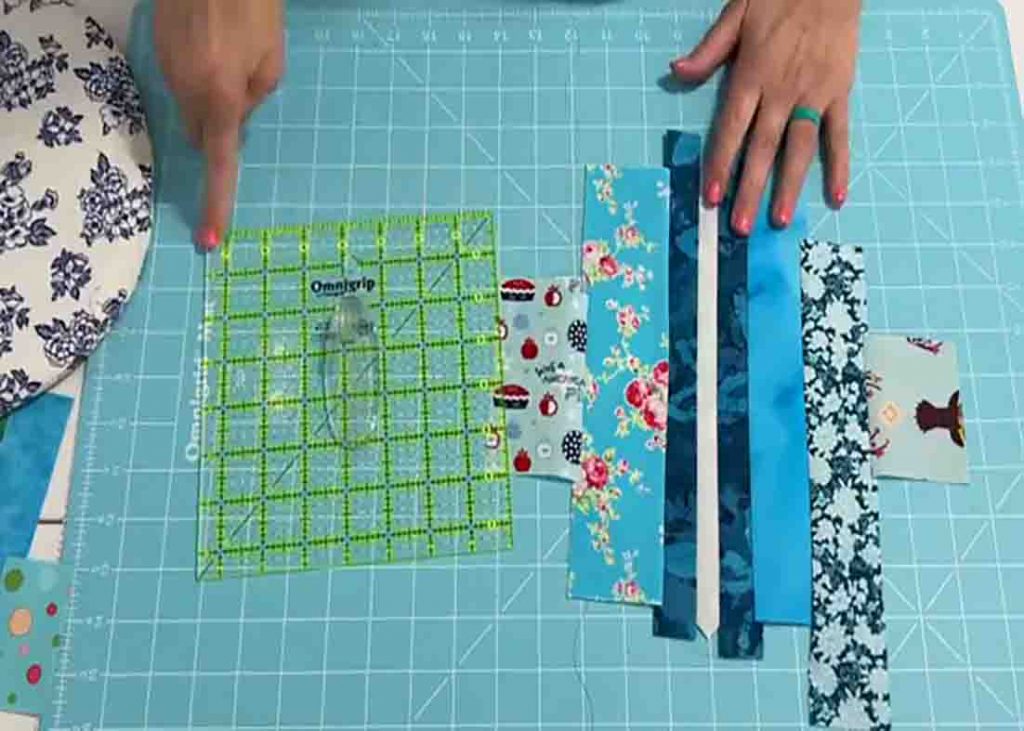 Fiesta Star Quilt Block Tutorial