Do you hate stubborn and sticky labels that just don't go away easily? You're not the only one who feels that way, some people even chipped their fingernails trying to remove sticky labels from a jar to no avail. But it doesn't always have to be like that, not anymore, especially if you learn this handy and genius technique by Andrea Jean Cleaning on YouTube that works within just a few minutes.
Materials:
Baking soda
Oil, cooking oil, baby oil, extra virgin coconut oil, etc.
Goo gone
SOS pad, scraper, or an old credit card or similar
Gloves, optional
Directions:
Step 1
The first thing that you have to do is to try to remove as many labels as you can using your hands, then leave the super sticky leftover, and start mixing your solution. To create the solution, all you need to do is simply mix together some oil and baking soda making sure that it has a paste consistency. The amount of paste depends on how much you'll need, so start with a little portion and keep adding as needed.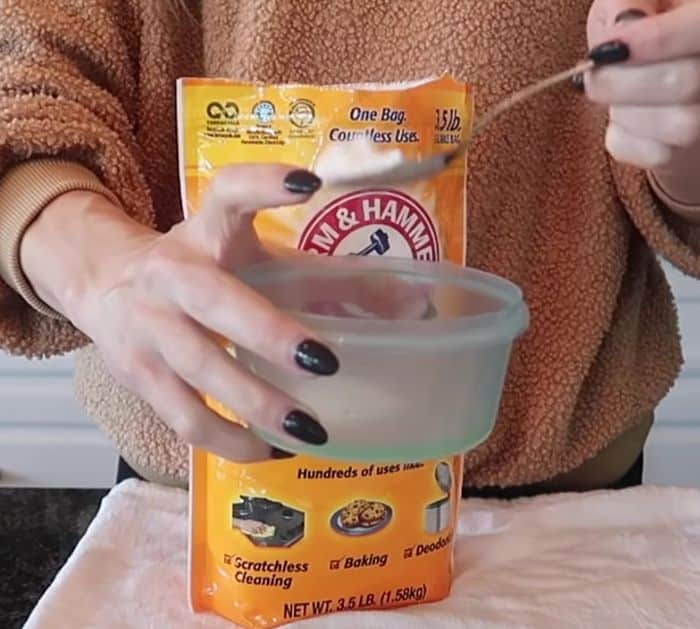 Step 2
Next, apply it onto the leftover sticker soaking and coating it well, then leave it for about 10 minutes or longer depending on how sticky the label is. After 10 minutes or more, start scrubbing the label off with an SOS pad or scrape it with an old credit card, scraper tool, or anything similar. If it still doesn't go away, you can spray it with some Goo gone, let it sit for a few, then scrub.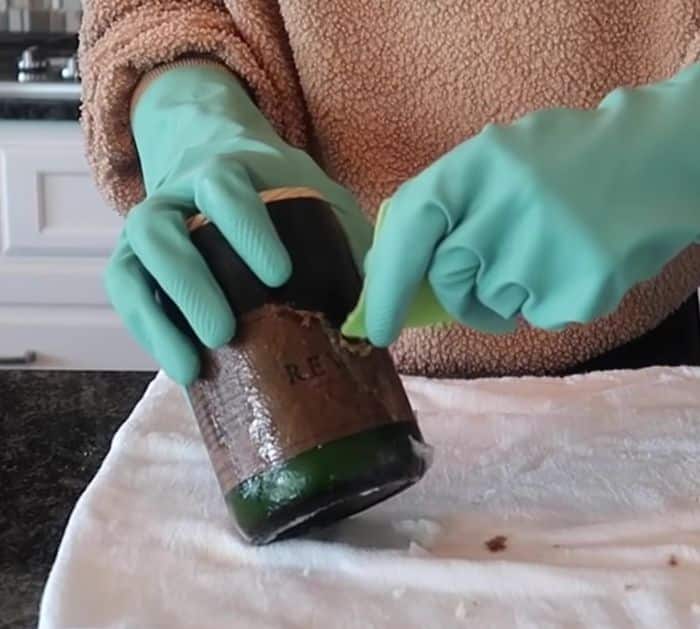 *Thanks to Andrea Jean Cleaning via YouTube for all images used here. If you loved this trick, then you'll surely love her other videos too, so give her channel a visit and subscribe!
Fastest and Easiest Way To Remove Labels From Jars